Bangkok tourism will recover without Instagram tourists, says one hotelier
Deepak Ohri, CEO of Lebua Hotels & Resorts, shares how the company's F&B hotspots have reopened after lockdown, and how Bangkok's tourism industry will bounce back post-virus – sans Instagram tourists.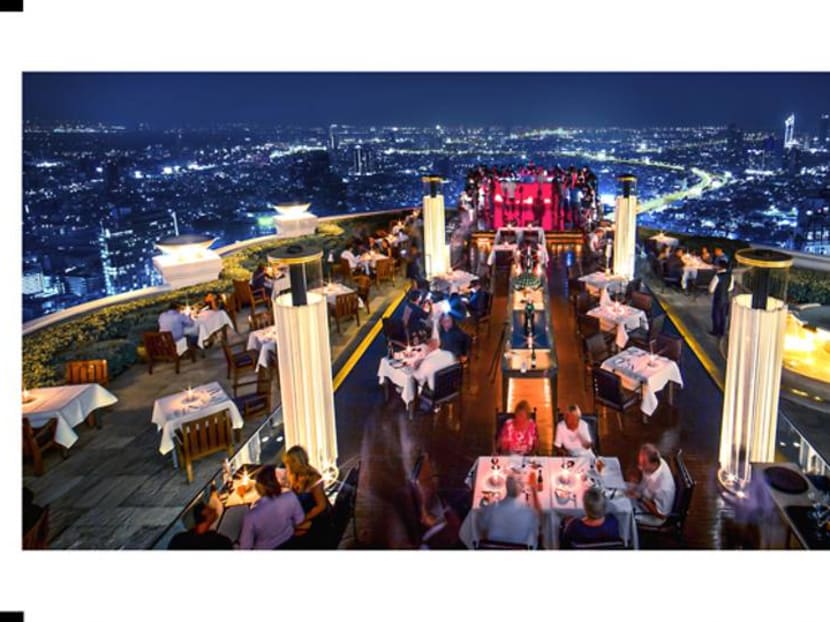 If you enjoy dining at a rooftop restaurant alfresco style, you probably have hotelier and F&B visionary Deepak Ohri to thank. In 2003, Ohri introduced a restaurant and bar atop the State Tower, one of Bangkok's derelict skyscrapers, ultimately popularising the rooftop dining craze that we still see today.
Promising spectacular food, sublime tipples, and one of the finest views in all of Bangkok, the Sirocco restaurant and Sky Bar soon turned into hotspots, attracting both locals and tourists alike. Sky Bar even had a starring role in Hollywood movie Hangover II.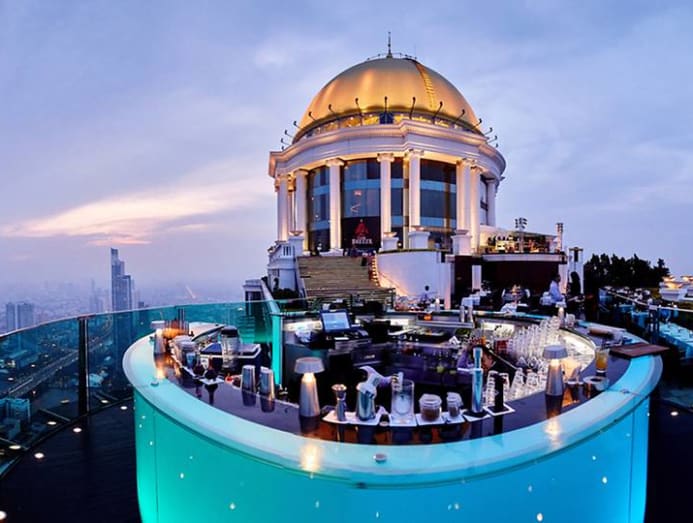 In 2006, Ohri opened the Lebua at State Tower hotel in the building, followed by the all-suite Tower Club at Lebua in 2011. Over the years, several new restaurants and bars were opened in the building, including Asian restaurant Breeze, two Michelin-starred restaurant Mezzaluna, cocktail bar Distil, and champagne bar Flute.
With an array of F&B establishments under one roof, collectively known as The Dome at Lebua, the building garnered the reputation as "the world's first vertical destination".

But despite its popularity, Lebua was certainly not immune to the effects of the COVID-19 pandemic. To curb the spread of the coronavirus, Bangkok went into lockdown on Mar 21. By then, local hotels were already struggling, with international travel halted for the foreseeable future.
The second blow came on Mar 26, when restaurants were no longer allowed to serve dine-in patrons. On average, Lebua's F&B outlets would see 1,600 guests per day. But during the lockdown, business dwindled completely to zero.
Still, Ohri remained undaunted by the challenges that loomed ahead. When restaurants were ordered to close, Ohri saw the news in a positive light. "That was the need of the hour," he said. "Every time during a war, to take a step ahead, you need to take a step back. Look at your surroundings, assess the situation, and then move forward. That was exactly what we did."  
"Every time during a war, to take a step ahead, you need to take a step back. Look at your surroundings, assess the situation, and then move forward. That was exactly what we did." – Deepak Ohri

CHARITY NIGHT OPENING
Throughout the lockdown in Thailand, Lebua employees were told to "go home, sleep, rest and look after their health". "The reason was we didn't know which direction we were heading," Ohri explained.
Although business came to a standstill, Lebua has so far managed to retain all of its employees, whereas layoffs have been rife in the hospitality industry. While Ohri understands that it is difficult to retain staff during this time, he still finds this measure rather puzzling. 
"Employees are the brand and the brand's protectors. When there is no war, do you fire the armed forces? If you don't fire the armed forces, why are you firing employees during the pandemic, which is a temporary phase?" the straight-talking CEO questioned.
Lebua sure has a knack for doing things differently. Although restaurants in Bangkok were allowed to reopen from May 3, Lebua was in no rush to welcome dine-in guests once again. In fact, its F&B outlets were only reopened two months later on Jul 3. Ohri justified this decision by explaining that in the luxury business, time is required to reimagine the whole dining experience with new guidelines in place.
Instead, Ohri had plans to reopen The Dome at Lebua with a bang, in the form of a charity event. Diners were not charged regular prices on opening day. Rather, they were invited to pay as they wished, with all proceeds going to five local charities, namely the Siriraj Foundation for cancer medicine research, The Thai Red Cross Society, The Mirror Foundation, Rama Foundation and Equitable Education Fund.

When asked why he decided to hold a charity opening, instead of recouping losses sustained during lockdown, Ohri said, "We have done our part by keeping our employees. This will help others in need, even by just a little bit."
The charity element was kept under wraps from diners prior to reopening, and even through the night itself. When guests requested for the final bill, only then were they told that it was a charity night for Lebua. "They could pay whatever they felt like for their meal. But all our guests were very happy with the service and food. They paid the same amount as the actual bill, and some guests even paid extra," Ohri revealed.
In total, Lebua raised THB 421,843 (S$18,482) on opening night, which would be split between the five charities.
FROM HOTEL TO HOME
With the belief that the pandemic is "30 per cent management of the virus, and 70 per cent management of fear", Ohri's team is working towards giving guests the confidence to return back to The Dome, now that its restaurants and bars have opened again. That's not to say locals in Bangkok are staying in – Ohri shared that since lifting lockdown, restaurants in the city have been full.
Lebua has since launched a new innovative service called Hotel To Home, which quite literally brings the luxury hotel experience into guests' homes. Guests who book the service can enjoy a gourmet chef's tasting menu, with wine pairing handcrafted by Lebua's award winning team of chefs, service team, mixologists and sommeliers.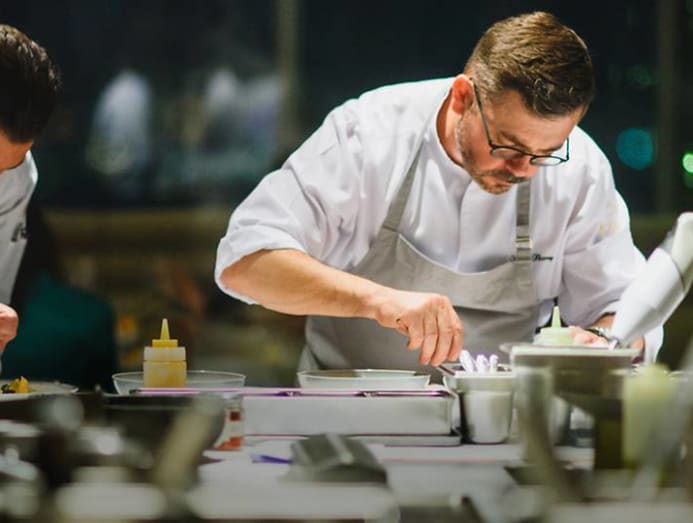 "Hotel To Home will give customers confidence," Ohri said. "If we can come to your house, you can come to our place, am I right?"
Sharing more about the experience, Ohri continued, "The experience will be just like staying in a hotel, because guests don't have to do anything. They are taken care of, the tables are set, and they can have a great meal with great chefs cooking for them. The only thing that is known to them is their surroundings."
GOODBYE, INSTAGRAM TOURISTS
Looking at how the travel landscape in Bangkok will change post-pandemic, Ohri is certain that a holiday in the city will change for the better. "In the last two years, we saw a great form of tourism emerge, called Instagram tourism. You have two days in the city, you go to three bars, four restaurants, four other hotspots and take many photos," Ohri shared. "Instagram tourism will be gone," he believes.
Instagram tourists visit several different places in a short span of time, but spending per person is not enough to sustain the tourism industry. Now, it's the big spenders who will jump start the scene. "In the next two or three years, luxury is going to be king. People will prefer bigger dining halls, and food created by Michelin-starred chefs."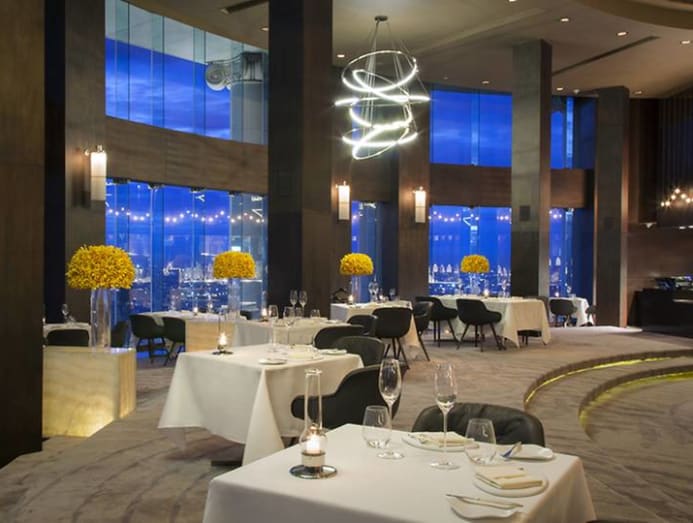 On the latter, Ohri explained that Michelin-starred restaurants emphasise hygiene, sanitation and the art of cooking. "I'm not saying other restaurants don't do that, don't get me wrong. But when we are trying to manage diners' fears, perception becomes reality."
With Instagram tourists gone, serious diners will come, Ohri predicts. "These are diners who would like to enjoy the experience. They will sit at the table and have a three, four-hour meal. People are going to go for space. And when you have space, you feel comfortable. When you feel comfortable, conversation will flow and your spending will go up. That's how things will work."
THAILAND'S LUXURY PUSH
Ohri's strategy to target serious spenders is in line with the Thai government's push to prioritise luxury travel moving forward. Even before the pandemic began, Thailand has long harboured dreams of becoming a high-end tourism destination, shedding its image as a backpacker hotspot. 
Though tourism is targeted at domestic travellers for now, the country's strategy to reopen its borders involves creating "travel bubbles", where international tourists from selected countries in the Asia-Pacific with low coronavirus risk are allowed to enter the country. Its marketing strategy seeks to attract big spenders in the region, keen to experience an exclusive holiday with privacy and safe distancing in place.
Ohri terms spending of these domestic travellers and future international tourists as "appropriate spending", sharing his distaste for the term "revenge spending". "During this pandemic, you have not gone out of the house. Suddenly you get the chance to go out, and your spending is called 'revenge spending'. What are you taking revenge on? It's a very strange term," the opinionated hotelier lamented.
"This is a form of spending they have been waiting for, an experience they have been waiting for. That's why it will be an appropriate spending," he said. 

"During this pandemic, you have not gone out of the house. Suddenly you get the chance to go out, and your spending is called 'revenge spending'. What are you taking revenge on?" – Deepak Ohri