Is there a future for independent boutique hotels in Singapore?
A conversation with three of Singapore's leading hoteliers – Satinder Garcha, Ashish Manchharam, and Loh Lik Peng – reveals that the outlook may not be so bright for independent boutique hotels in Singapore.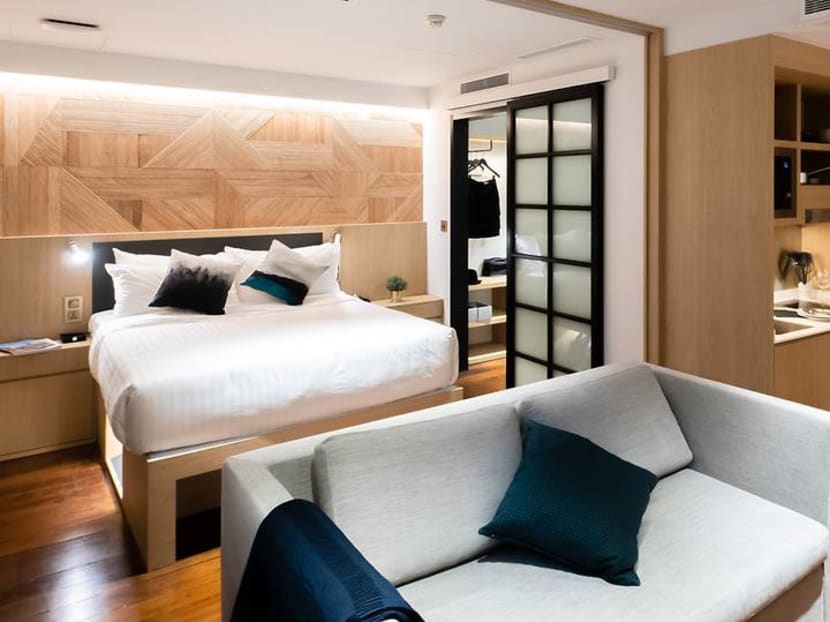 Suffice it to say that the hospitality market in Singapore is in a constant state of flux, particularly when it comes to independently-run boutique brands. Earlier this month, Hotel Soloha welcomed its first guests, as did KeSa House a few months earlier. In Dec 2018, Six Senses Maxwell opened its doors, just eight months after sister property Six Senses Duxton made its first foray in the city-state.
That said, 2018 also bore witness to the sale of Wanderlust Hotel, Unlisted Collection's last remaining boutique property in Singapore, following 2017's closure of Hotel New Majestic and 2013's sale of Hotel 1929. Amid the current challenges facing the hospitality industry, we spoke to Unlisted Collection's Loh Lik Peng, as well as Ashish Manchharam – whose firm 8M Collective owns KeSa House – and Satinder Garcha, founder of Garcha Hotels, which runs the two Six Senses properties in Singapore, to find out what's on the horizon.
BEFORE WE DISCUSS THE FUTURE OF BOUTIQUE HOTELS IN SINGAPORE, LET'S NAIL DOWN SOME BASICS FIRST. WHAT CONSTITUTES A BOUTIQUE HOTEL, ASIDE FROM BEING A HOTEL WITH A SMALL NUMBER OF ROOMS?
Satinder Garcha (SG): A boutique hotel is generally associated with creativity. It usually features an adaptive reuse of a space in a way you wouldn't normally expect, and no two rooms are the same. Like Vagabond or Hotel 1929 which opened in shophouses, and The Warehouse in a go-down. In cities like London and New York, you find boutique hotels in buildings with a lot of charm, such as deconsecrated churches. In Singapore, the spaces have tended to be shophouses.
PENG, YOU OPENED HOTEL 1929 IN 2003. IT WAS ARGUABLY THE FIRST MILLENNIAL-TARGETED, INDIE BOUTIQUE HOTEL IN SINGAPORE. IT WAS A VERY DIFFERENT SCENE FROM WHAT IT IS TODAY.
Loh Lik Peng (LLP): Well, there was very little competition in those days – you either had very low-end or very high-end hotels. No one was servicing the middle ground. It helped that property prices were a lot lower and shophouses were very cheap. In fact, my first two hotels were mortgagee sales, plus labour costs were low. So I was able to make the numbers work because there was a tremendous upside.
WE'LL COME BACK TO THE ECONOMICS LATER, BUT IN TERMS OF THE PRODUCT, WHAT'S CHANGED SINCE THEN?
Ashish Manchharam (AM): Because of the advent of co-working, co-living, Airbnb and a host of other macro-travel and lifestyle trends, the accommodation space has had to quickly morph to adapt to new ways of living and working. Boutique hotels, due to their size, have the advantage of implementing new technologies and adopting new practices relatively quickly with more efficient cost implications.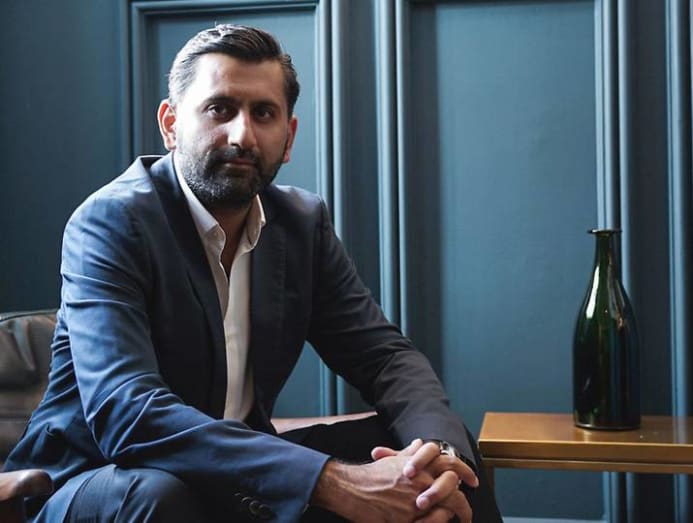 THIS IS WELL EXEMPLIFIED BY YOUR KESA HOUSE, ASHISH – IT FEATURES SHORT- AND LONG-STAY ACCOMMODATION; CO-LIVING SPACES LIKE A KITCHEN AND A COMMUNAL GARDEN; AS WELL AS A RESTAURANT AND BAR.
AM: It dovetails with the shifting attitudes and preferences of modern day consumers who are looking for sophisticated, authentic and experience-rich places to stay.
LLP: Yes, the offerings are definitely more sophisticated today. You can't do lazy work. You just look at places like the Six Senses Maxwell and Six Senses Duxton and the Warehouse – they've raised the bar much higher. But they're also more risky and expensive to create.
SG: And I think hoteliers like Ashish are at the forefront of this sophistication. His forte is innovative concepts.
LLP: I think KeSa House is great. It's so cleverly designed. The rooms may not be large but in Singapore, there are so many things to do, so why pay so much for a big room?
KESA HOUSE IS SUCH AN INTERESTING PRODUCT. ON THE SURFACE, IT OFFERS ACCOMMODATION WITH ALL THE TRAPPINGS OF A HOTEL, BUT BECAUSE OF ITS VARIOUS STAY OPTIONS, IT'S ALSO LIKE A SERVICED APARTMENT OR PRIVATE HOME THAT'S PROFESSIONALLY RUN AND STAFFED. IN THIS SENSE, IS THE WORD 'HOTEL' BECOMING OBSOLETE? DO WE NEED TO COME UP WITH A NEW TERM?
AM: A new way of living requires a new format of accommodation. If you look around globally, there are so many new concepts out there which blur the lines of the traditional hotel model. (My company) 8M Collective is building a portfolio of concepts for not only the modern traveller but, with time, hopefully for younger generations of Singaporeans as a living solution. Our focus has been on providing for a gap in the Singapore market, so it's quite localised from that perspective. However, I would hope that our hybrid model can become a longer-term living solution.
LLP: Hotels are now becoming more of a community of people, whether you want to call it co-working or co-living. What we're seeing more of today is accommodation with a very strong element of lifestyle.
II ALL SOUNDS VERY EXCITING TO BE A BOUTIQUE HOTELIER TODAY, AND YET, PENG, YOU'VE NOW CLOSED ALL THREE OF YOUR BOUTIQUE HOTELS IN SINGAPORE.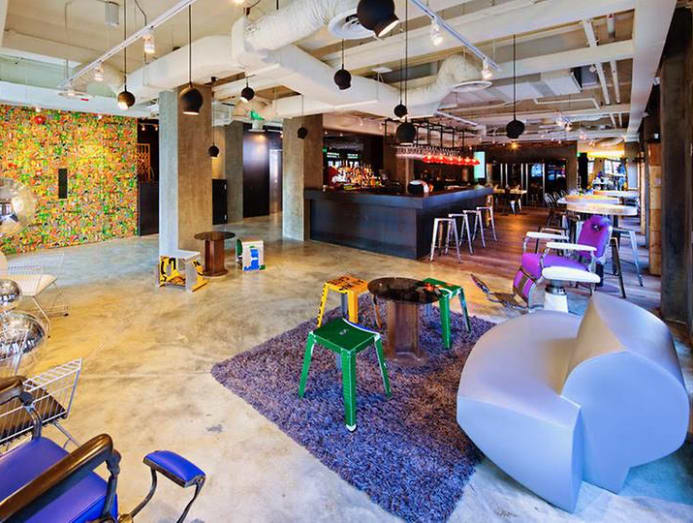 LLP: We mentioned economies of scale earlier. It's so difficult to make money. Economically, it's no longer worth my while. Real estate and labour costs have gone up. You're looking at a much higher capital cost. The room rates haven't really gone up either. You'd be lucky to get a two- to three per cent return on investment. You can make money, but it's much harder. Satinder and Ashish probably have a different horizon.
SG: Oh, there's no doubt the expenses are monumentally high. I remember when you could get a shophouse in Keong Saik Road for S$1.5 million to S$2 million. Now, they're worth S$12 million. How do you achieve economies of scale?
LLP: Especially when you have just 30 to 40 rooms. You have to significantly increase room rates to cover your fixed costs.
SG: So, a classic boutique hotel, as we know it, is not a viable financial proposition in Singapore. Before they worked because there were interesting and affordable spaces you could buy, and you could therefore take creative risks with those spaces. The Warehouse property cost tens of millions of dollars in just real estate. I really don't see another independent boutique hotel coming up in Singapore.
SO WHAT'S THE SOLUTION?
SG: You need an interesting regulation on adaptive use of buildings in central Singapore.
AM: With KeSa House, we've stripped out the antiquated services and amenities like daily housekeeping that have defined traditional hotel operators for years and have created a product that offers just what consumers need. That allows us to be really competitive with pricing and it also enables us to work with the current manpower challenges faced in Singapore.
LLP: I'm still hopeful. If the economics are adjusted, there will always be a market for sophisticated players. The market is so competitive which is good because that means there is money to be made.
AM: You really need to be flexible, open-minded, curious and excited about change. You need to address the evolving accommodation needs and demands not only for millennials but also for golden nomads, the seniors who are also living their best life after retirement at the same time as you create exciting and innovative solutions for the Gen Z and Gen Y.
SATINDER, YOU JUST MENTIONED THAT YOU DON'T SEE ANOTHER INDEPENDENT BOUTIQUE HOTEL COMING UP IN SINGAPORE AND YET, YOU'RE WORKING ON SEVERAL HOTEL PROJECTS. YOU JUST BOUGHT THE OLD CLAREMONT HOTEL IN SERANGOON.
SG: I think independent brands – in Singapore, at least – are dead. If a boutique hotel is going to survive here, it needs to be part of a bigger internet platform the way, say, the Warehouse is part of Design Hotels, or the Fragrance hotels are now part of Accor which also owns the Raffles. Can you imagine that? Those bigger platforms give you visibility and access to millions of loyalty card members who may not otherwise pick your hotel to stay in. The economics just don't stack up otherwise.