Insider travel tips from German expats living in Singapore
From beautiful wind-swept islands to castle hotels and homely restaurants, the best places to visit in Germany are where the locals go.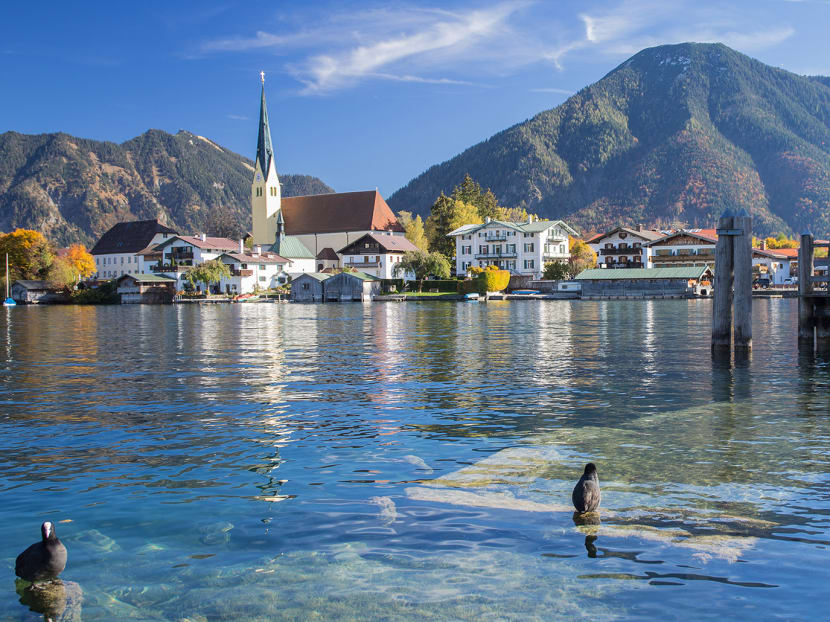 Travellers can now fly from Munich and Frankfurt to Singapore on Vaccinated Travel Lanes without having to serve a stay-home notice when they return. While the idea to travel without quarantine is certainly tempting, there are polymerase chain reaction (PCR) tests and COVID-19 insurance to pay for besides the airfare, which can add up to as much as the cost of an air ticket.
With all that money poured into a trip, you'll want to head to the worthy sightseeing places, stylish hotels and gourmet restaurants the moment you land. German executives based in Singapore share their top tips for a memorable holiday. So if you do choose to go – gute reise!
BEATE MUELLER, FINANCE DIRECTOR, BMW GROUP ASIA
The Moarwirt is a sustainable country inn with excellent local cuisine, located about an hour's drive from Munich. It is the perfect choice for an overnight stay (or two!) outside the city with friends or family. The menu uses quality organic products, including freshly laid eggs from its hens for breakfast and vegetables sourced directly from farmers in the area. You can go any time of the year, but I would recommend going during the winter season – it's very beautiful with snow-capped trees and nature scenes all around.
The Hofgut, situated near Bad Birnbach, about two hours by car from Munich, has an idyllic landscape. The buildings are designed such that guests can really feel that they are one with nature here. The Hofgut has options for a boathouse, treehouse, or hillside living. As part of your holiday, you can also take classes in cooking, grilling, and being a barista! It practices the concept of "digital detoxing", where you get out of your daily routine and relax without any distractions, so it's a great place to unplug, unwind, and recharge.
If you only have time to be in Munich, do stop for a meal at Broeding. Dine on a five or six-course meal with seasonal ingredients from the region, and pair your dishes with uniquely curated wines from Austria, Germany, and Hungary. The Broeding prides itself on sourcing ingredients from places off the beaten track, and delightfully unusual flavour combinations. The menu changes every day, so you can be assured of a unique culinary experience every time you step through the doors!
Our personal favourite Italian restaurant is Puro Bar e Cucina, which is a half hour's drive from Munich Airport and not far from Nymphenburg Palace in the Neuhausen district. Angelo, the owner, cooks everything himself. You can enjoy first-class Italian cuisine with a very homely vibe. We love going there as he and restaurant manager Ann-Sophie take care of every guest warmly.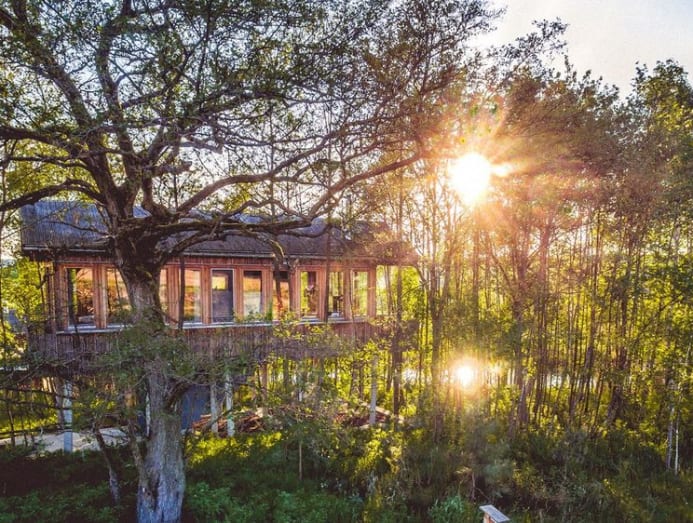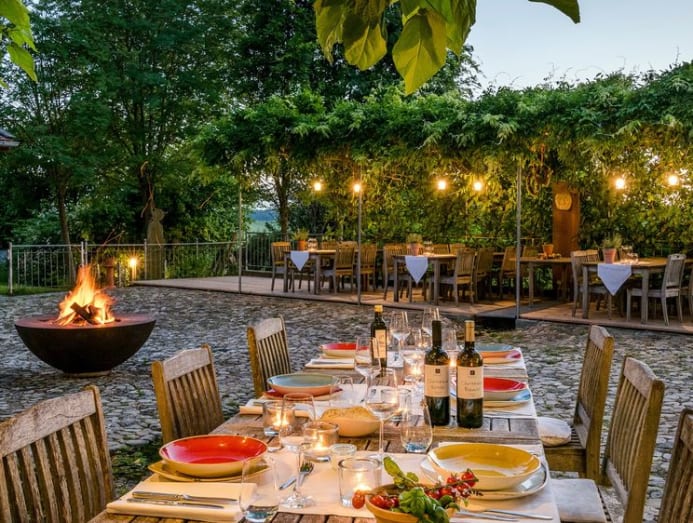 CLAUDIUS STEINHOFF, PRESIDENT AND CEO DAIMLER SOUTH EAST ASIA / MERCEDES-BENZ SINGAPORE
The island Sylt in the north of Germany is worth exploring. Get there from Frankfurt via plane or train, then rent a Mercedes-EQ vehicle via Just Explore Sylt, a Mercedes-Benz and Mercedes-EQ vehicle rental service for exploring the island.
What I love most about this place is the nature and the tranquil walks you can have amid spectacular scenery. My favourite spot is the so-called "elbow" in the north of the island. It has a unique dune landscape, beautiful beaches and the wild North Sea.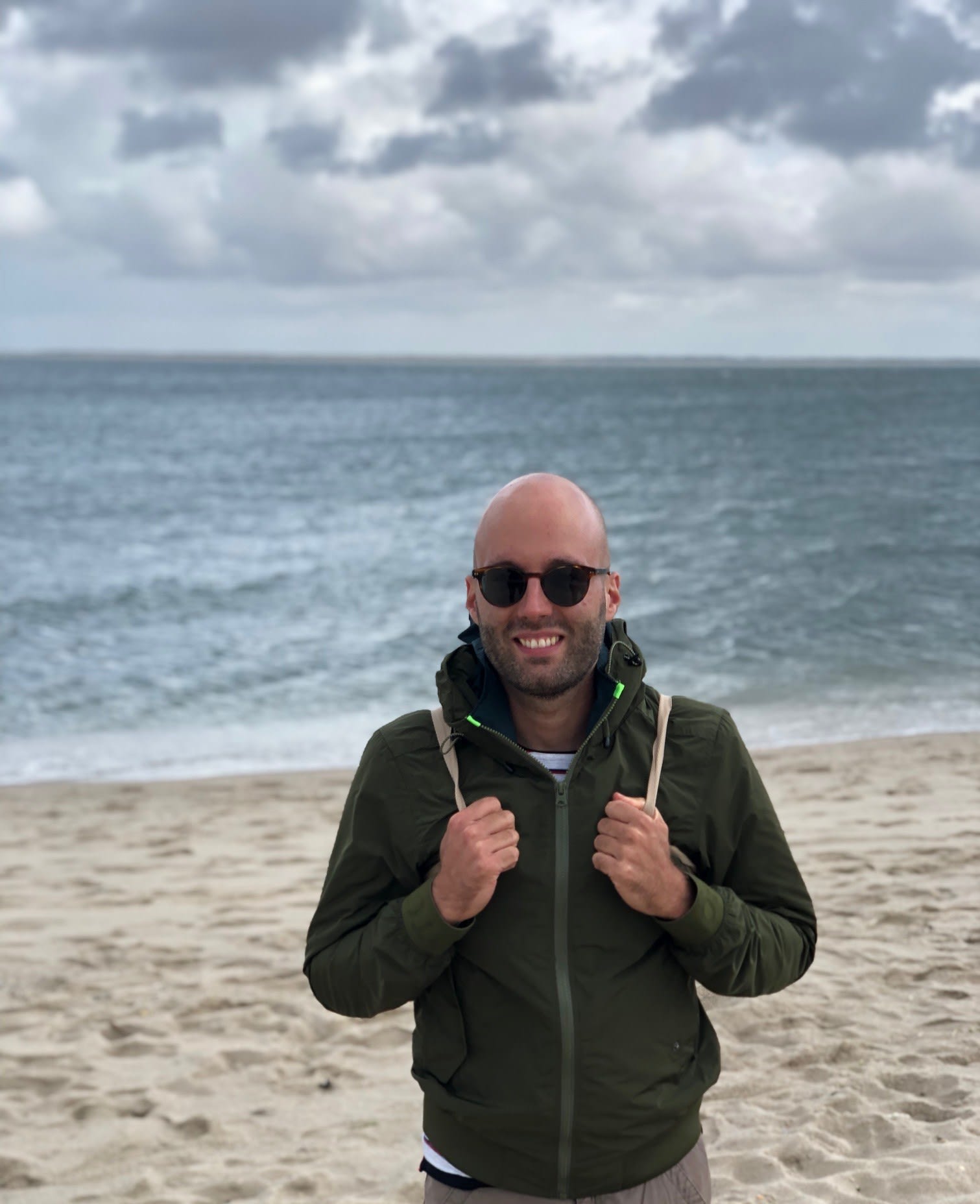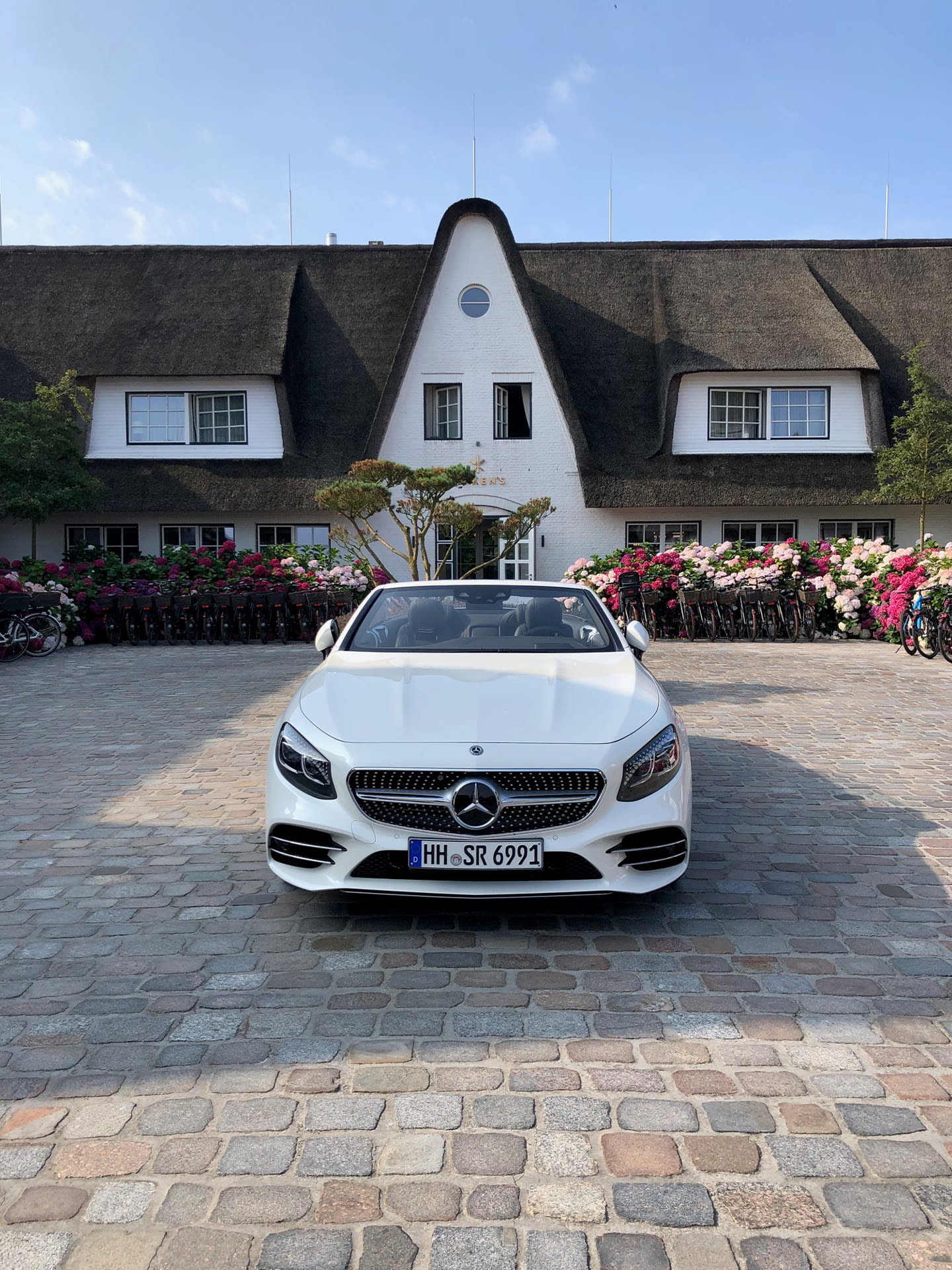 But be prepared, it can become windy and sometimes even rainy, but this just intensifies the experience. Above that, Sylt offers some of the best hotels and restaurants in Germany. My favourite is the Hotel Severin*s Resort & Spa in the beautiful village of Keitum. You should definitely have lunch or dinner in the bustling Sansibar restaurant. A quieter but equally nice alternative is the Landhaus Severins Morsum Kliff restaurant. For the best cake, go to the cafe Kupferkanne, a magical place that was transformed in the 1950s from a military pillbox to an atelier by a famous artist.
Another gem is the Relais & Chateaux hotel Weissenhaus by the Baltic sea. Stay a few nights in the unique Badehauschen cottage, a very romantic hideaway right next to the beach. The hotel itself is one-of-a-kind. It used to be an old castle estate and is today a wonderful luxury resort with both history and the highest level of service.
Sometimes we underestimate the beauty of the German nature and the different types of nature you will find. For example, the seaside in the north, mountains in the south, rivers and vineyards in the west, and lakes in the east. There is something for everybody and no matter where you will go, you will always find wonderful hotels and great restaurants.
CHRISTIAN WESTBELD, MANAGING DIRECTOR, RAFFLES HOTEL SINGAPORE
 
Relaxing and taking time out are not always associated with Frankfurt, which we lovingly called "Mainhatten". Yet its surroundings offer a vast variety of experiences within a one-hour radius, beyond the hustle and bustle of the city.
 
One of them is Residenz Schloss Reinhartshausen in Eltville. It can be the perfect getaway combining castle-style living and many different wine-focused experiences, especially in Riesling. Along the half-hour journey, you can stop by Wiesbaden, which is great for high-end shopping and a brief lunch stop.
 
Another relaxing getaway is Menschels Vitalresort. Located among vineyards, the focus of this multi-generation, family-owned estate is the holistic well-being of its guests. Besides treatments such as Buchinger therapeutic fasting and Felke's healing clay therapies, there're yoga classes, organic cuisine, sleep analysis and vineyard visits. The luxury at Menschel is all about finding yourself. Stay in the Igelsberg Suite wing as it is the only part of the estate with wifi, with beautiful views of the scenic hills. A minimum three- to four-day stay is recommended to fully experience the resort.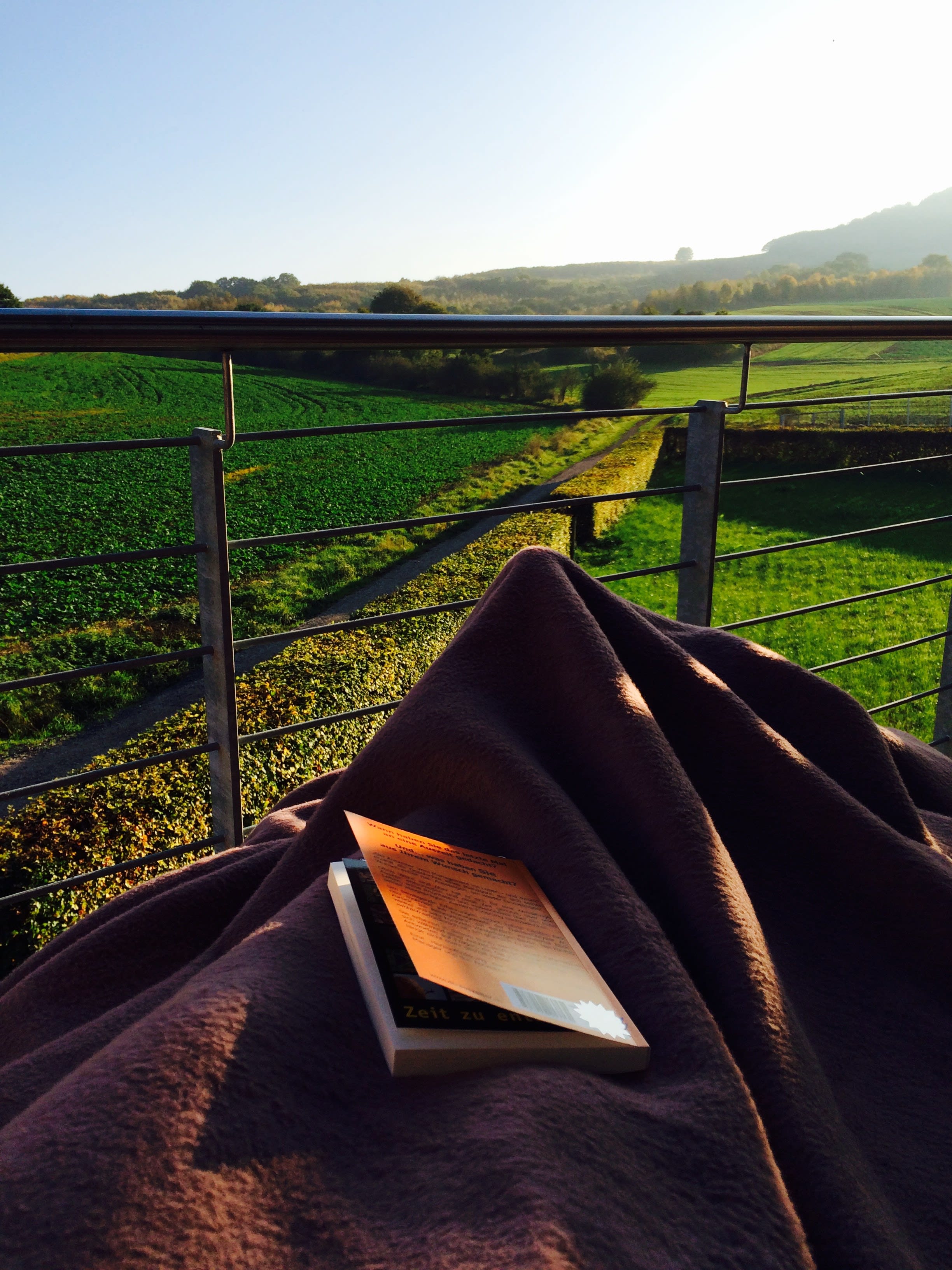 I've always enjoyed two events in Frankfurt. The Museumsufer Fest (Museum Embankment Festival) usually takes place in the third week of August and involves over 20 museums around the Main River embankment. There're pop-up eateries, themed programmes, fireworks and light-ups along the river. The 2020 and 2021 editions were cancelled because of COVID-19, but when you finally get to visit, go on foot to access the district. Don't miss out on the newest Deutsches Romantik Museum too, a first of its kind dedicated to the Romantic era.
 
Germany's culinary scene is so much more than heavy dishes such as pork knuckle and potatoes. Regional areas in Germany have found an incredible way to redefine dining at the highest level as well as being sustainable. In Frankfurt, you've to try the delicious cuisine at one-Michelin-starred Restaurant Francais and the Grill & Health restaurant at Villa Rotschild just outside the city.
 
For a quick and brief lunch in the city, walk through the Fressgasse (near Frankfurt Opera House and loosely translated to mean "street to eat more than you can take"), followed by a shopping trip to Goethestrasse. Look out for masses of bankers as it is the best sign of great lunch specials and tasty treats.
TANIA JOSLIN, EXECUTIVE DIRECTOR, GRIMAUD COMMUNICATIONS
It is always a pleasure to relax and recharge whilst exploring the lakes and mountains of the incredibly beautiful Bavarian countryside. I recommend renting an SUV at the Munich Airport and driving to the idyllic Tegernsee (Lake Tegern) in just under an hour. Then stay at the charming and intimate Leeberghof or Seehotel Uberfahrt to enjoy gorgeous lake views and be pampered in style.
For simple but good Bavarian fare such as Weisswurst (sausage), visit the Braeustueberl Tegernsee or Schlossbrennerei Tegernsee.  For more elevated dining experiences, book a table at Freihaus Brenner, Maier zum Kirschner or Faehrhuette 14. Rent an electric boat for a cruise across the lake and take a picnic and bottle of wine along (in winter a ferry will be available instead).
Delightful Rieslings are found a mere 30- to 40-minute drive from Frankfurt in the scenic Rhinegau. Enjoy a royal stay in Hotel Kronenschloesschen or Burg Schwarzenstein and hire a car and driver (so you don't drink and drive!) to get around. Highly recommended vineyards include the world's first Riesling winery Schloss Johannisberg, Kloster Eberbach, which is located in a monastery, and family-run Weingut Fritz Allendorf and Weingut Kuenstler. All of the hotels offer fine dining as do most of the vineyards. A special highlight is a cruise down the Rhine River, which can be a couple of hours to several days long.
Another two-hour drive from Frankfurt lies the picturesque spa town of Baden-Baden near the Black Forest, which was recently conferred UNESCO World Heritage status. Breathtaking nature, culture and culinary experiences with French influences for the most discerning gourmands await.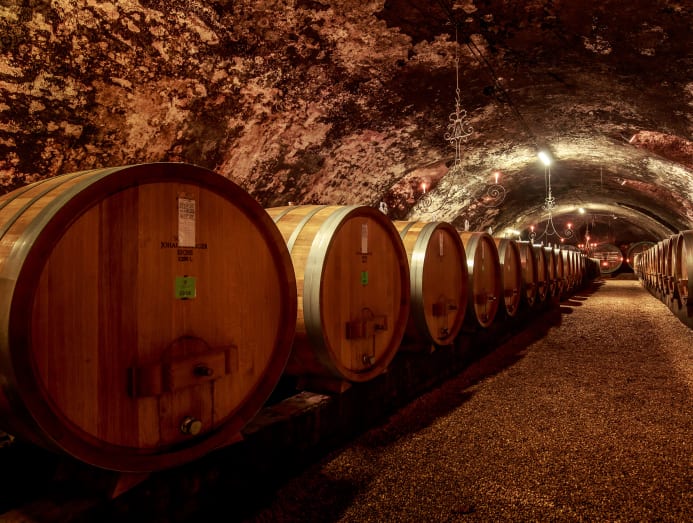 I recommend dining at wine bistro Rizzi, which offers Asian-influenced organic Mediterranean food, or Fritz & Felix, which serves up regional ingredients with strong flavours. For memorable stays, there're the nature-infused Brenners Park-Hotel & Spa, the romantic family-run Hotel der Kleine Prinz, and the modern Piero Lissoni-designed Roomers Hotel, which has a funky rooftop pool and bar and serves Pan-Asian cuisine at their Michelin-plated restaurant moriki.
For a lavish unforgettable stay, you can't go wrong with the two-bedroom Penthouse Garden Suite at Munich's legendary Hotel Bayerischer Hof. The spacious contemporary suite offers sweeping views across Munich from its 125 sqm terrace, and comes with champagne breakfast and afternoon tea. Its private spa area includes a sauna, steam bath, hot-tub and massage room.