How Prince's Flower Shop's scion overcame his reluctance to join the family business
In the sixth episode of CNA Luxury's podcast series Next Gen, we speak to Gladwin Tan, who, despite growing up in his family's floral and landscaping business, never saw himself taking the helm. It wasn't until his father asked for help that his sense of duty to continue the family legacy kicked in.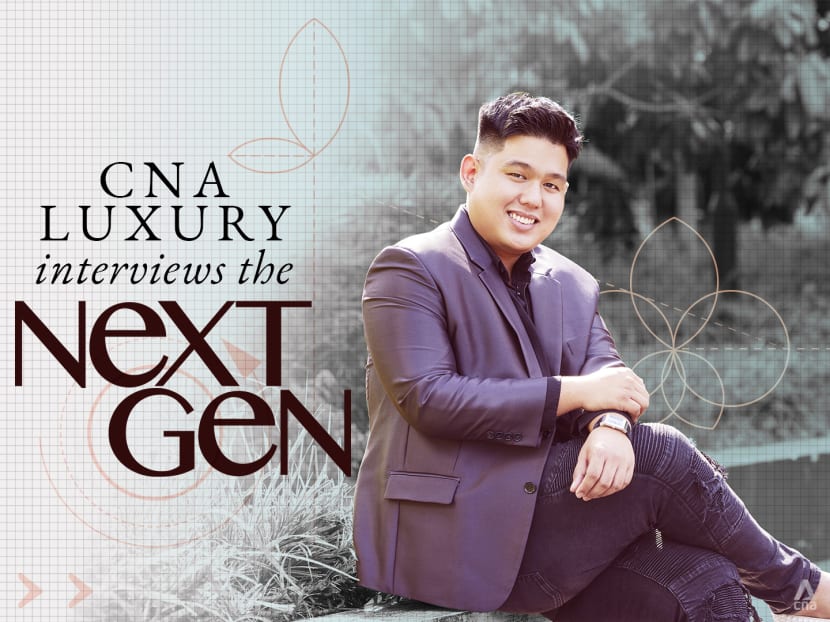 Gladwin Tan is all of 26, but the business development manager of Prince's Flower Shop has already made one of the toughest decisions of his life.
It happened three years ago, when Gladwin, fresh out of university, first came onboard Prince's at the behest of his father. The business was struggling at the time. "I spoke to my dad… His exact words were, 'help me with this burden'," he recalled.
After analysing the firm's operations and weighing several options, Gladwin concluded that there was no alternative but to downsize the company. This meant letting go of half the workforce, including long-serving employees. One of them was in her 70s, and she had been with the company since the very start – 1966.
That was when Gladwin's grandfather, Tan Peng Kheok, founded his floral business. In the decades that followed, a landscaping arm – Prince's Landscape and Construction Pte Ltd – was established. Prince's won several large-scale contracts, including Sentosa and Changi Airport Terminal 3.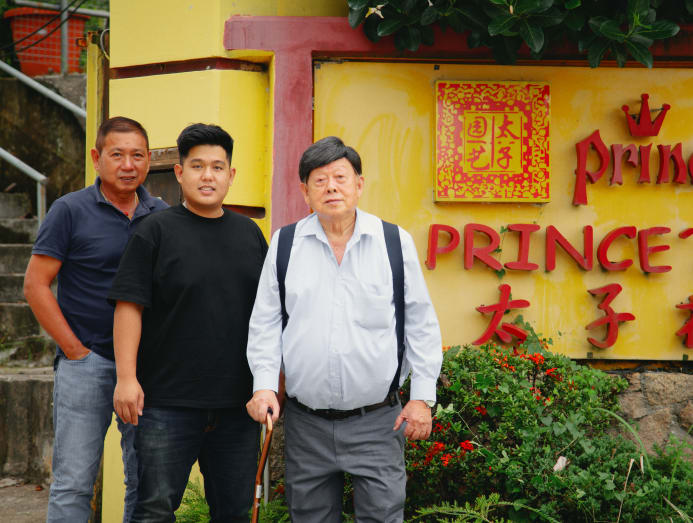 Naturally, the elder Tan "wasn't very happy" with Gladwin's verdict, and his uncle, a company director, also urged him to reconsider. However, his father, the firm's operations director, supported his decision.
"We had no choice but to retrench," said Gladwin. "It was quite difficult for us to break the news to them. But we gave [the long-serving employee] a pretty big compensation for her years of service."
Apart from downsizing, Gladwin also set about streamlining the workflow process, shifted the focus to e-commerce, boosted online marketing campaigns, and concentrated on events, such as supplying greenwall backdrops for weddings and the like.
Prior to our podcast recording, I pay a visit to Gladwin at his nursery in Bukit Panjang. It is located just off the main thoroughfare of Upper Bukit Timah Road, although the abundance of greenery and chickens running free lend it a charming rusticity. I find him in the small office onsite. With his cherubic grin and boyish demeanour, he comes across as a young executive rather than a towkay kia, or boss's son, as it were.
Today, business is "much better", he shares, although "it's still a very competitive market". The uptick is thanks in part to the increase in customers shifting to online shopping during the pandemic, so it was fortuitous that he refocused the company's energies online before the onset of COVID-19.
Despite his apparent knack, Gladwin did not even want to join the family business at first. The SIM-RMIT management graduate wanted to work elsewhere, or even start his own business. "I didn't want to be tied to my family business," he explained. "Also, I was worried that maybe because of different ideas or different directions, our family relationship would turn sour." Listen to the podcast to find out what changed his mind.
Gladwin shares that he and his two younger brothers (who are not involved in the family business) are fairly close to their father, although it wasn't always this way. "When we were younger, during primary school, my dad was focused on the landscape business. He was out on most days. [My brothers and I would] go to school very early, sleep very early, and he would come home late at night. So we hardly saw him."
Mr Tan eventually came to realise that his sons were growing up fast, so he dedicated Sundays to cycling with his boys and having family meals. Or at least, they used to cycle together. "We stopped this hobby because he wakes up too early on a Sunday morning!"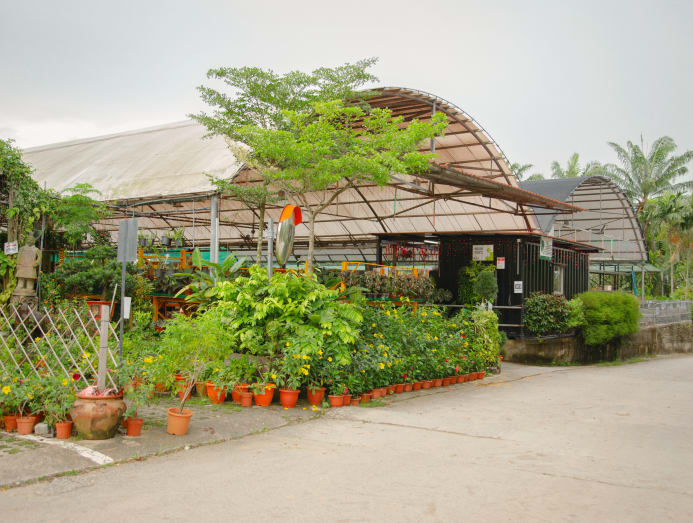 Gladwin looks up to his father as a mentor. "He has guided me throughout my years in the company, and he has given me a lot of advice. Whenever I want to venture into a new business within our company, I will always approach him and show him my business proposal, ask for his feedback, or if there is any room for improvement."
Gladwin's grandfather, who is now 84, is semi-retired, although he still comes into the office every day. "He usually comes in at 8.30am. And then he leaves after lunch. Usually, he'll do his daily inspection [by walking] around the nursery and picking out all the points that need to be improved. And then he goes to our office. He likes to chat with our colleagues.
"[On days] when he comes into office and I'm free, I'll go look for him. He can talk for three, four hours, repeating the same stories over and over again. But I guess it's fun to listen to his experiences. I mean, we pick up a lot of things from his experiences. On top of that, he's very knowledgeable. So if there are any mistakes that we've made, or any cases that we've mishandled, he'll actually advise us how we can improve."
How his grandfather established Prince's is a classic rags-to-riches tale. The story goes that in the early 1960s, the elder Tan borrowed the then-princely sum of S$60 from a neighbour to start his business, promising to return the money in three years, with interest. As a one-man show, armed with nothing but a bicycle, he worked hard, selling everything from flowers to live chickens and noodles. He even delivered eggs and did gardening work. His main customers at the time were British colonials, who tipped him well – well enough that he managed to return the S$60 to his neighbour in a week.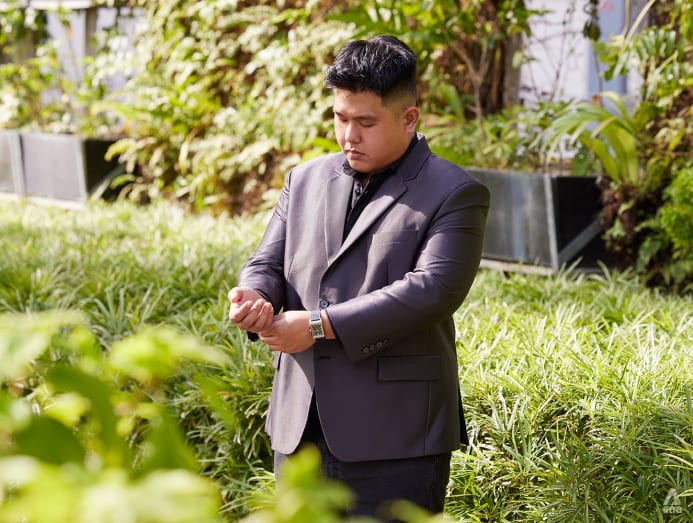 Character-wise, "He is very particular about treating customers well, being polite, making no mistakes," shared Gladwin. "Because in the flower business, we have a wide range of products, [such as] wreaths and grand opening stands. Imagine if a customer is hosting a grand opening of their new shop, and we mix that up and send a wreath to their shop… that will be a huge problem for us!"
Such an incident did take place once, although Gladwin is quick to note that it was before his time. Apparently the delivery driver had a few floral arrangements in his van, and accidentally delivered the wrong arrangement to the wrong location, which naturally upset the customer. "[The customer] called our company many times, [asking] to speak to my granddad. There was a lot of explaining to be done. But we had to deal with it because it was our fault."
In the pre-pandemic era, Gladwin would tag along with his father and grandfather to China, where they would meet suppliers, as well as go for meals with their customers and industry peers. He describes the overall experience as an "eye-opener", and says that the learning curve is still steep.
"How they react to the questions posed to them, how they talk to the suppliers, how they negotiate for better prices, how they ask for longer credit terms, or even how they react to customers' questions, because sometimes customers can be quite demanding. I've learnt from my granddad and my dad how to react to all these tough situations."
Believing that service is crucial, Gladwin is banking on this aspect to take the business to the next level. "You can spend a lot of money on branding… you can do everything to attract awareness and exposure, but if you don't have good products, or good service… customers will leave and not patronise your company anymore."
Brushing aside personal aspirations for the sake of business continuity, he shared: "Sometimes I feel quite down because this business is not what I want to do. But it's a family business, so someone has to take up this role, otherwise the legacy will not continue. I want [my granddad and my dad] to feel safe, that the company is in safe hands."
Ultimately, Gladwin has grown to appreciate his vocation. "As I progress, I quite enjoy my job, actually, because I get to do a lot of things. I never feel that I'm wasting my time. I really make full use of the time that I have, [unlike if I were to] go out and get an eight-to-five job."
And he has even cultivated an interest in plants. "My interest in plants grew along the way. Before starting in this business, I didn't know anything about plants. [Now] I have maybe 50 plants at home. I grow a lot of herbs and spices."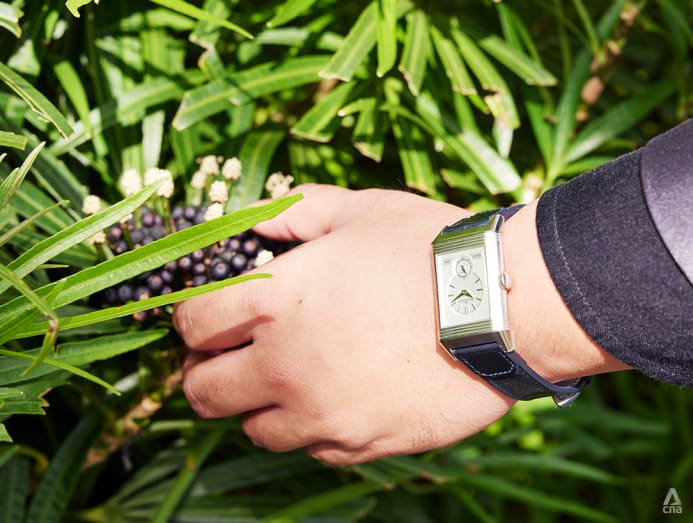 The Next Gen podcast is brought to you by Jaeger-LeCoultre.
New episodes of Next Gen are published every Sunday at cna.asia/podcasts.