A week in the life of Gong Li: A magazine cover, a controversy and an ambassadorship
Gong Li's cover on the latest issue of Vogue China sparked controversy among netizens. Yet, amid the backlash, the international star has been named global ambassador for Cartier's high jewellery collections.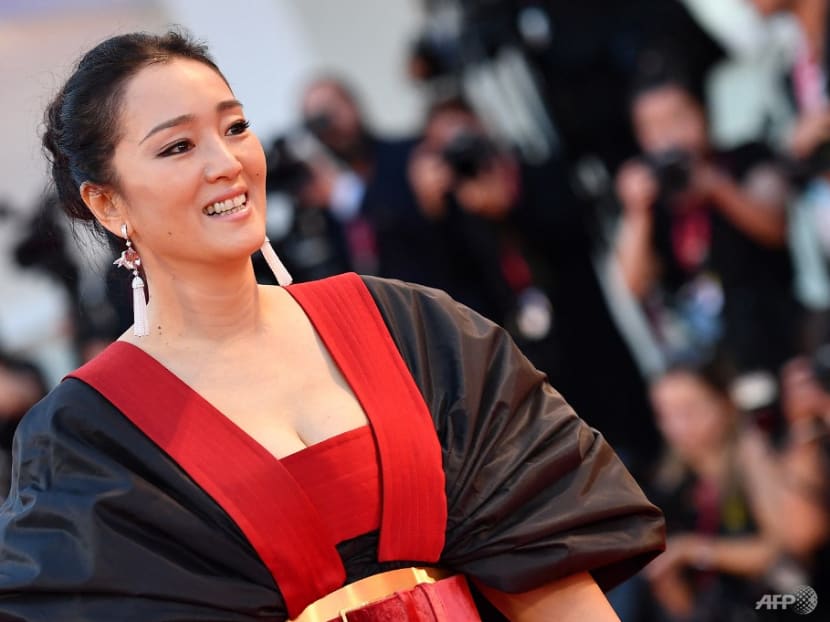 She is one of Asia's biggest celebrities having made her mark on the international stage. Most recently, she was seen on the big screen playing the role of the witch in Disney's live action remake of Mulan.
On Sep 13, Gong Li was revealed as the cover star of Vogue China for the first time – but the milestone did not come without controversy.
The actress sparked backlash for wearing an Adidas top in one of the photos, a brand that has been boycotted in China since March after it took a stand against the alleged use of forced labour in the production of cotton in Xinjiang.
Chinese netizens have since taken to Weibo to attack the actress, accusing her of "insulting China" and "picking a brand that has smeared China's name on purpose", 8 Days reported.
Gong Li was married to Singaporean businessman Ooi Hoe Seong from 1996 to 2008. She became a Singapore citizen the year she was divorced.
She is now married to French musician Jean-Michel Jarre and lives primarily in Paris.
It is not all doom and gloom for the actress, however. On Sep 21, she was named global high jewellery ambassador of Cartier. She joins fellow ambassadors Lily Collins, Rami Malek, Willow Smith, Maisie Williams, Jackson Wang and others.
Speaking about the new partnership, the actress said, "As a renowned jewellery and watch maison, Cartier has enthralled the world with its creations for nearly 175 years. With its curiosity, eye for beauty and sense of style, the maison has never ceased to explore the possibilities of creativity – this is the Cartier way, and it is also my philosophy."
Since appearing in Chinese film Red Sorghum in 1987, Gong Li has mastered numerous roles in Chinese cinematic classics and established herself as one of the most recognised international stars from China. Throughout her career, she has won more than 50 awards at home and internationally.
"Her talent and determination have led to memorable works of cinema; her passion and free-spirited attitude strongly echo Cartier's core values; she is an amazingly inspiring role model for all women in the world, across all generations," said Arnaud Carrez, senior vice president, chief marketing officer of Cartier International.
Well, you know what they say: You win some, you lose some. It's all in a week's work for Gong Li.