From crises to conquest: How Gushcloud's founders turned their business around
With the US and China now firmly in their sights, digital talent agency Gushcloud International's co-founders Althea Lim and Vincent Ha talk expansion plans, learning from mistakes and rising above the challenges of being entrepreneurs.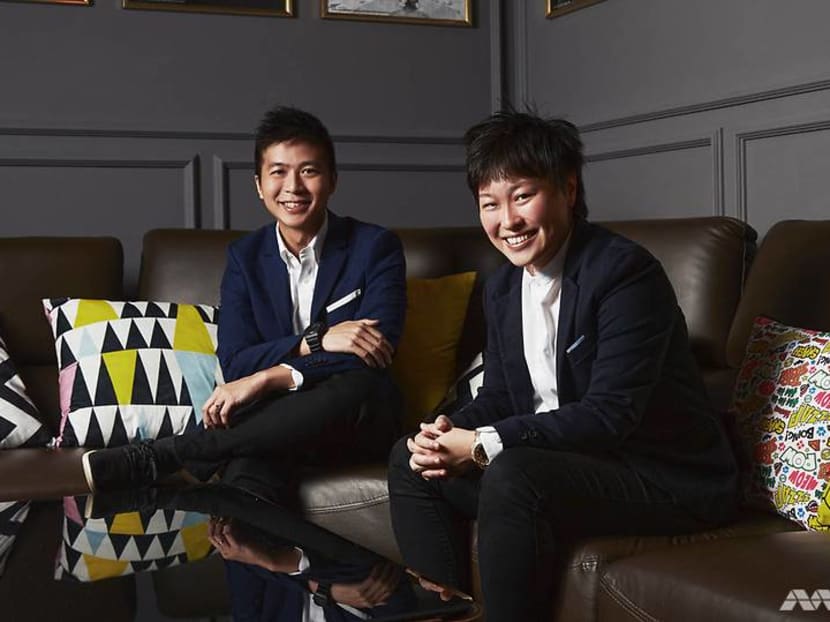 Gushcloud International has been in the news yet again this year – for all the right reasons. The Singapore-based digital talent agency group, which represents and manages a mix of Asian and Western digital talents and content creators, recently secured US$11 million (S$15 million) in funding to drive its global expansion.
As part of this funding round, Gushcloud International also appointed hip-hop mogul, Russell Simmons, as president of the group. Simmons will be key to expanding the company's US portfolio of talents and clients.
These announcements were just some of Gushcloud's biggest since buying out former parent, South Korea's Yello Digital Marketing Global (YDMG), to regain control of the company in November 2018.
This is in stark contrast to the flurry of negative media attention that plagued the group back in 2014 and 2015, when the platform went through two major crises. The first was via blogger Xia Xue's expose questioning the transparency of their business practices, and the second, for a negative marketing campaign in partnership with SingTel which flouted advertising regulation.
While many organisations crumble under the weight of crises, co-founders Althea Lim, Group CEO, 34, and Vincent Ha, Chairman of the Board, 35, are testament to the grit and resolve needed to keep a business alive in the face of challenges. The self-professed "private people" have for the most part stayed under the radar. But behind the scenes, their vision as entrepreneurs and engineers of the digital talent and entertainment business has helped them stay the course and grow Gushcloud to what it is today.
"When we first began, we created an influencer marketing platform because people then were still working manually with bloggers," said Ha. "People were still trying to figure out how to get onto social media. We felt this called for a need for a technology platform, and for brands to do it at scale. When we evolved in 2015, 2016, we started to see a new need. Some of these influencers, Instagrammers, YouTubers, reached the stage where they were more famous than many of the local celebrities in many of the markets. We felt that if that trend persisted, it stands to reason that the Internet will be the dominant media platform, and these people will keep getting more and more famous."
Fast forward several years, and the little influencer marketing start-up in Singapore which began with five people now has more than 300 employees in 13 offices across 10 cities. The business is also now made up of five units: The marketing unit; the talent agency unit; the entertainment or brand-building unit; the technology unit that creates new platforms; and the investment unit.
As the Gushcloud brand and business grew, so did the challenges they faced. "In the early days we were pretty much fixated on product – we started as a tech platform," explained Ha. "But pretty soon things came crashing down when our product was overly reliant on one platform. At that point in time that was Facebook."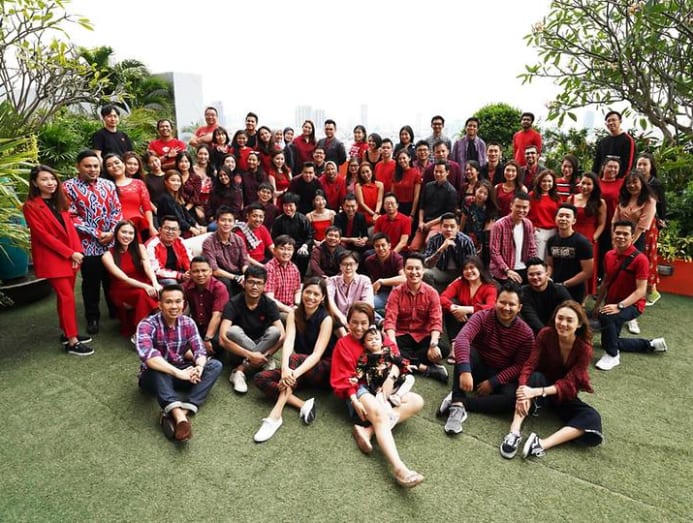 "What we realised in the last couple of years is that people expected Gushcloud to be at the forefront, which was never known to Vincent and me," said Lim. "When we realised that people were expecting us to set standards [for the online talent management industry], we had two options: One, we say no, we don't want to set standards; other people can set the standards instead. Two, we really step in front and figure out how we can build this whole ecosystem together."
The group chose the latter.
"We have the ability to pick the right influencers, digital talent, or content creators to back," said Lim, when asked about maintaining transparency and authenticity in a business filled with suspicion and skepticism. "We always ask ourselves how our corporate values can be perpetuated through the talents we work with, and how do we [as talent managers] encourage them to create more positive content; content that's more educational. That is why as an organisation we stand for the content verticals of beauty, wellness and family. That's where the majority of our talents are because they are more edutainment-based rather than just pure entertainment."
Why does engineering play a part in Gushcloud? "Because we want people to solve problems all the time," said Lim. "A CEO once told me we don't have enough engineers. Engineering teaches people to solve problems. If you don't have the skill of engineering, you won't be a good entrepreneur because you might only want to solve your own problems. But engineers solve other people's problems.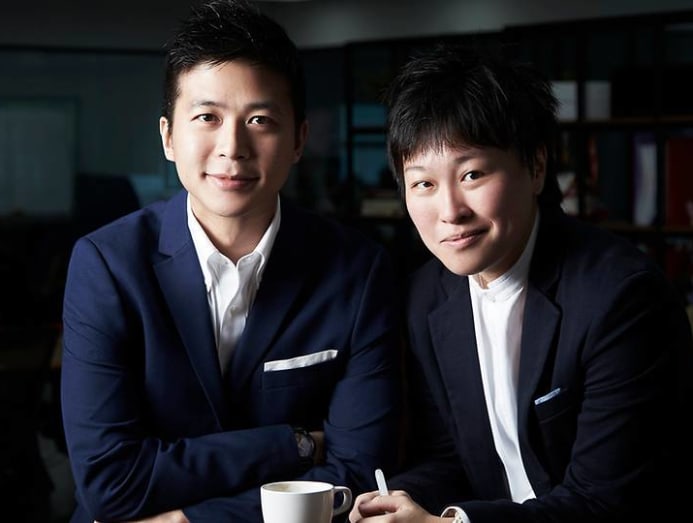 The latest fundraising effort is proof that Gushcloud is on the right track in its expansion plans. "It tells us there are investors and backers that believe in our vision, and want to support us in that journey," said Ha.
"Sometimes when you're trying to do something new, you don't know if you're doing the right thing. Having people put significant amounts of money towards that vision, that dream, is in a way a validator. These are people who've opened their doors, opened up relationships to actively help us [progress].
"Sometimes when you're trying to do something new, you don't know if you're doing the right thing." – Vincent Ha
"Russell Simmons is immensely helpful for us to understand and work with Hollywood. It's been one of the biggest key growth factors for us this year," added Ha.
Gushcloud's US and China expansion is expected to bring the best talents from the East and West together. But trade tensions could mean a rocky road ahead for the group. The leaders seem unfazed by the current political climate.
"While the US and China are facing a lot of policy issues against each other, entertainment actually should be the platform to bridge cultures together," said Lim. "We believe more Eastern stars want to be represented in the West, and we also know a lot of talents from the West want to be properly represented in the East. There's a huge gap in the market that unfortunately a lot of companies have not been able to serve, because of cultural and language differences.
"Singapore is very well-positioned to solve this problem. We're very bilingual and a trusted hub," said Lim. "I think it's going to be a difficult journey, but I think it's going to be the start of something that we can do together. Do I think we'll be successful? Yes, I do. Because I see the huge demand and supply. There's so much more to do within this space."
"While the US and China are facing a lot of policy issues against each other, entertainment actually should be the platform to bridge cultures together." – Althea Lim