Meet the Singaporean gem collector who likens his collection to family recipes
Harris Zaidi's fascination with rare gemstones started from his love for colour. He describes his collection of precious stones as "special" and "personal" heirloom pieces that can be passed down through generations, much like family recipes.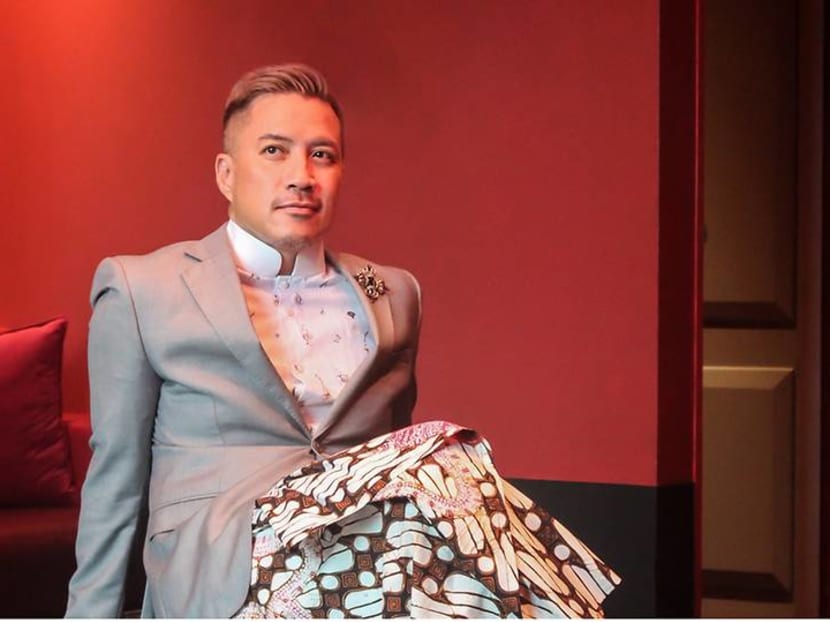 When Harris Zaidi embarked on his first real gem hunting experience in 2018 with Arte Oro jeweller Danilo Giannoni in Bangkok, he described feeling like a "kid in a candy store".
"I spent six hours going from shop to shop," the 48-year-old theatre veteran, and current director of Arte Oro, recalled. "We would sit down and see an entire tray of sapphires in every hue of blue you can imagine. It was amazing, because you really get an idea of just how many blues there are. There was royal blue, there was peacock blue. It was the same thing with emeralds and rubies."
The self-professed "gem geek" had always been interested in crystals and minerals, but only started seriously collecting gemstones two years ago.
"I was always just drawn to colour. Crystals and minerals… I've always called them distillations of light. I could look at them all the time and my eyes just completely drink them up," he said.
"Back then, I didn't think I would graduate into (collecting) what I would call gems," he continued, adding that he defines gemstones as "something that's truly rare, made even rarer in specimens that are very clean, that can be faceted, where the colour can be enhanced and the beauty of the raw material is made even more amazing in the hands of man."
While other collectors typically start off their collections with sapphires, rubies, emeralds and diamonds – also known as the Big Four – Harris employs a different strategy when building his collection. "What I always look out for is something that stands out. And for me, it's always colour," he said.
Gem collector Harris Zaidi believes that his collection of rare gemstones are heirloom pieces that can be passed down through generations, much like family recipes.
ASIAN INSPIRATION
This fascination with colour is something he believes stems from his Asian heritage. Harris' mum is of mixed Chinese and Indian ancestry. Meanwhile, his father is from the Malaysian state of Negeri Sembilan, whose ancestors descended from Indonesia's Minangkabau ethnic group.
His parentage, coupled with his experiences growing up in Singapore, has influenced his collection to a certain extent. As Singapore is a melting pot of cultures, including Indian, Malay and Chinese, "there is such a rich, amazing, fabulous, history of traditional jewellery, of decorative jewellery, of wedding jewellery," Harris explained. "It's amazing. The colours, the designs, the opulence. It's something that I've internalised.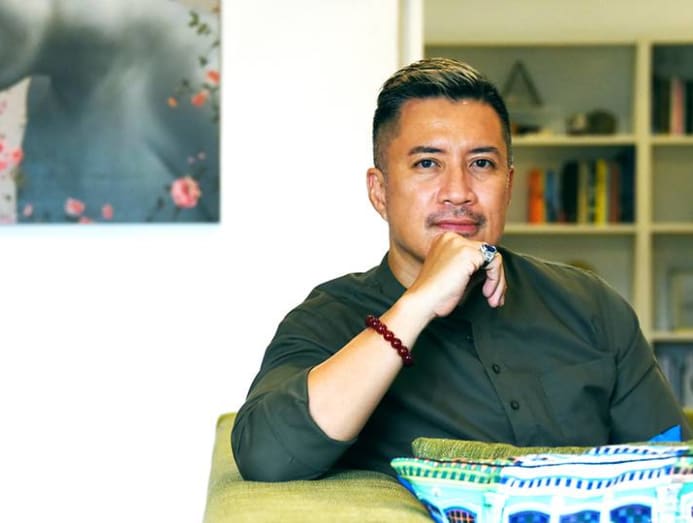 "I think a lot of Western jewellery tends to be very diamond-oriented, perhaps more modern. Whereas Asian jewellery tends to be a plethora of colours. I guess that's influenced me in some small degree. To look out for a vocabulary of colours, instead of what is more conventional, or what is more popular."
If Harris could sum up his gem collection in three words, they would be "drama", "emotional" and "personal".
His first gemstones was a pair of 7.8-carat tanzanites. Tanzanite is one of the rarest gemstones on Earth, but what makes Harris' acquisition even rarer is that the stones are naturally heated.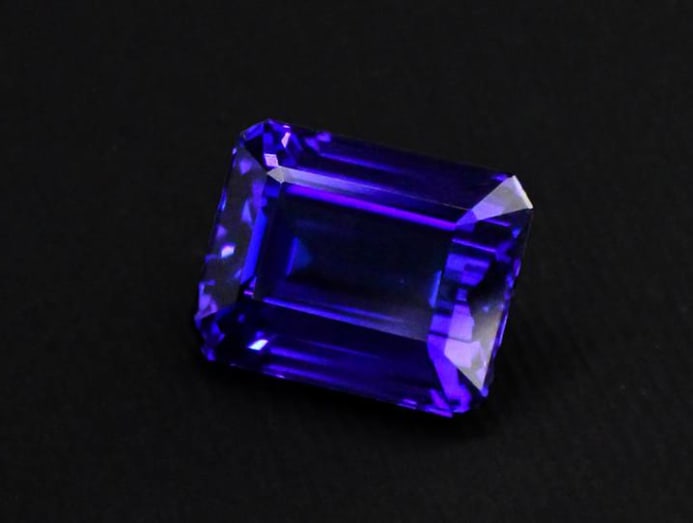 "What is special about this pair is that over 99 per cent of tanzanites are artificially heated. The actual stones are maroon or red. But they heat it to the point that they can get rid of all that colour to achieve that kind of electric blue that tanzanite is very famous for," said Harris.
When Harris first laid eyes on a massive 10.8-carat grandidierite that was flown into Singapore, it was impossible not to fall in love. "The grandidierite, they call it a pleochroic stone. Depending on the type of light, it displays different colours. It could be blue and green, or a flash of yellow here and there," he said.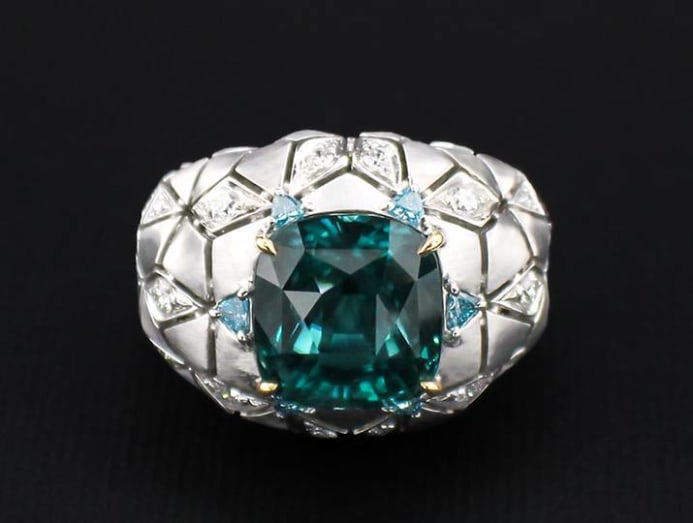 Harris shared that the grandidierite stone is even rarer than tanzanite, adding that it's difficult to even find a gem quality specimen above one carat. 
"It was magic. The stone just spoke to me. It was just a beautiful stone… Of course there was that element that I have something that nobody else has. But it was just this shade of blue and green that I love."
The grandidierite has since been set into a ring, its design inspired by stars. Describing the story behind the design, Harris shared, "I looked at the gemstone and for me, this stone was just heaven-sent. Literally, I was not looking for it, and it just fell into my lap. It was as if all the stars had aligned and I could be a custodian of it for awhile."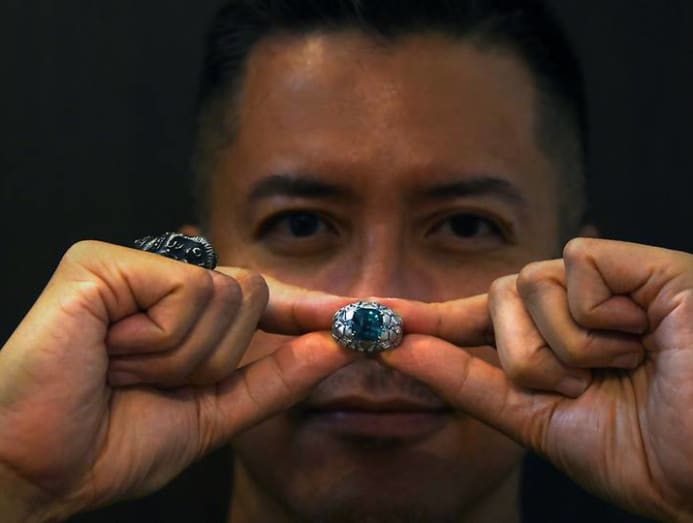 Other rare gems in Harris' collection include a 5.9-carat colour-change garnet that he describes as a chance buy. "Most colour-change garnets, they change colour very closely to the next colour on the spectrum," Harris said. However, this particular stone in Harris' collection exhibits drastic colour changes – from purple to maroon and even blue – under different lighting conditions.
FAMILY HEIRLOOMS
Although Harris' collection has been built with investment potential in mind – he collects only natural, certified gems – he doesn't foresee selling them anytime soon.  
"I started collecting gems simply because I like them. And then, to make myself feel better, I tell myself it's for investment purposes because these are very rare, and prices won't go down 10, 20 years down the road," he said. "But the truth of the matter is, I don't think I would have the heart to part with them."
As he went along on his collecting journey, he soon realised that these gems are "precious", "special" and "personal" heirlooms that could be passed down to his family.
Harris likens his gemstones to family recipes that can be handed down from generation to generation. "Food is very personal to me. I keep recipes from my mum, like how to make epok-epok, how to make (different types of) kueh. And to me, sharing food is a way to keep the family history and memories alive.
"That's how I think about the gems that I'm collecting. That they can be used for weddings, for gifts, for important moments in the family. And for the gems, the jewellery, to be a repository or embodiment of family stories, history, and heritage."
Aside from gems, Harris also collects "batik tulis", or hand-painted Javanese batik. This was a hobby he picked up on a trip to Yogyakarta, the cultural capital of Indonesia. "I fell in love with batik (for) pretty much the same reason why I'm in love with jewellery and gemstones. I love that this piece of fabric is a repository of so much skill and so much tradition," he said.
A spiffy dresser, Harris can often be seen at events and social functions dressed in batik, paired with formal blazers or jackets. He uses jewellery to jazz up the look. "I would say my style is a fusion of modern silhouettes and traditional touches, or all-out flamboyant with statement accessories like a fabulous ring or an elaborate collar pin or bracelet."
GEM COLLECTING ADVICE
For fellow gem geeks embarking on their collecting journey, Harris has this tip to share: "Collect what speaks to you and what speaks to your heart. After a while, you'll develop a certain level of sophistication and there will be certain classes and types of gems that you want."
Although lesser-known gemstones such as spinel, tanzanite and garnet may be garnering more attention now, what's considered unusual may be differ from person to person. "I always like to look out for the truly rare and the unusual, and for me, it always boils down to colour," he continued. "But again, I would say approach collecting the gemstones really from what catches your eye."
"Collect what speaks to you and what speaks to your heart. After awhile, you'll develop a certain level of sophistication and there will be certain classes and types of gems that you want." – Harris Zaidi