Healthier instant noodles are possible – this Singapore entrepreneur developed it
Singapore-based food scientist/entrepreneur Christoph Langwallner has launched the WhatIF Foods brand of healthier and more sustainable snacks, including instant noodles containing less fat but more protein and fibre.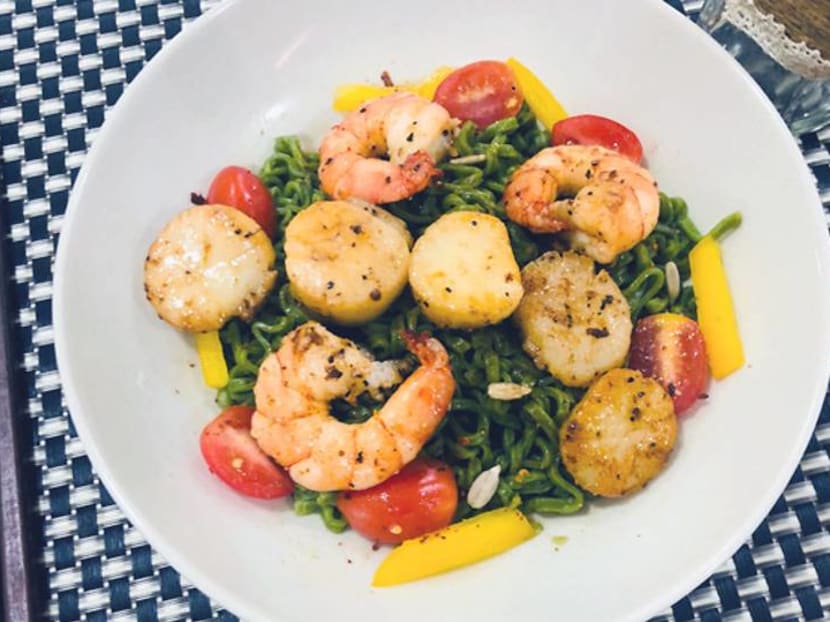 If you've ever instinctively reached out for a pack of chips or rustled up a bowl of instant noodles in a peckish moment and immediately regretted the calories consumed, you're not alone.
That guilt trip, though, may be lessened now.
Christoph Langwallner, co-founder and CEO of NamZ, has just launched the WhatIF Foods range of products in Singapore and Malaysia. Its Bambara groundnut instant noodles are dehydrated through steaming and high-velocity air instead of deep frying, resulting in 55 per cent less fat, 130 per cent more dietary fibre and 110 per cent more protein than the typical ones in the market. Its shakes and soups have up to 57 per cent less sugar and 75 per cent less sodium respectively when compared to popular large-brand alternatives out in the market.
For over 20 years, Langwallner, a food scientist born in Austria and now based in Singapore, did research and business development for agriculture and food-related companies in Austria, Russia and the United Kingdom, before starting his own ingredient company, Symega, in India together with his wife.
While in India, he grew increasingly conflicted as he spent his days drumming up sales of addictive-laden snacks at the office, and upon returning home, discouraging his young children from eating junk food. He added: "My wife was sporty, but my kids and I have a tendency to put on weight easily. That was another wake-up call."
These facts also disturbed Langwallner: The earth is producing enough food to feed 10 billion people, yet it is losing forests the size of a football field every second; and overeating kills three times more people than famine does.
Langwallner said: "I thought to myself that there must be a better way of doing things, where innovation can be used for sustainability rather than science for knowledge's sake. How can technology be used beneficially to make meaningful and tasty fun food?"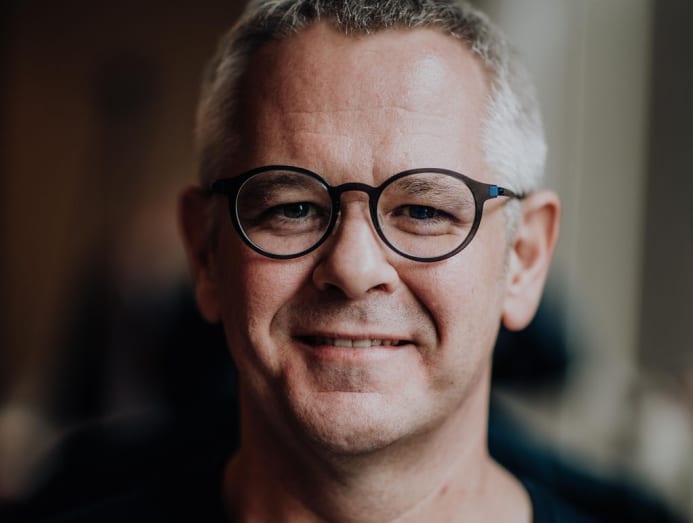 Langwallner focused on instant noodles because it is one of the most popular convenience foods in the world. Last November, NamZ was among nine social enterprises that were awarded a total of S$1.3 million in funding from the DBS Foundation Social Enterprise Grant Programme to scale up its noodle production to make it more accessible and widely available.
BEYOND STAPLES LIKE RICE AND WHEAT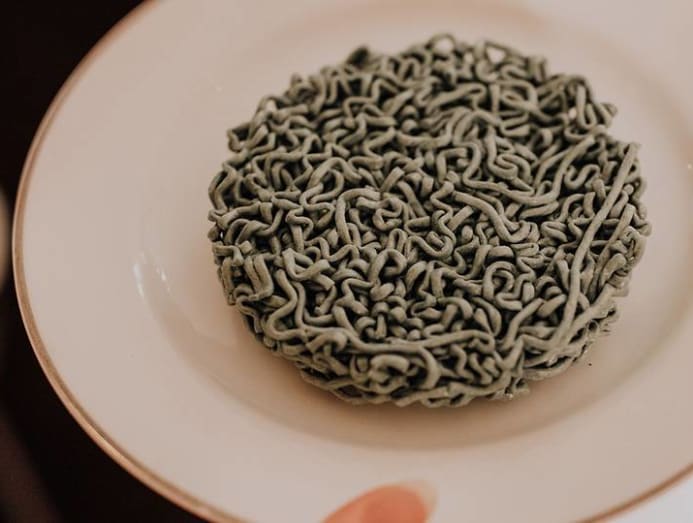 WhatIF products are made from "future-fit crops", a term used to describe crops that are climate-resilient, nutrient-dense and resource-efficient. Their inherent ability to survive in spite of drought and poor soil conditions, with minimal demand for inputs such as water and fertiliser, makes them more economically viable for smallholder farmers.
According to the 2018 Future Smart Food report by the Food and Agriculture Organization (FAO) of the United Nations, only 103 out of the nearly 30,000 edible plant species worldwide provide up to 90 per cent of the calories in the human diet. Only a few staples such as maize, rice, wheat, soybean and potato account for as much as 80 per cent of the world's caloric intake. This puts immense pressure on a few crops to meet the planet's nutritional needs.
NamZ uses future-fit crops such as Bambara groundnut, moringa and ube (purple yam) in its WhatIF Foods range. It is also exploring Bambara groundnut milk.
"Biodiversity on lands is beneficial for human health, the more diverse foods we eat, the more nutrition we receive." – Christoph Langwallner
"Biodiversity on lands is beneficial for human health, the more diverse foods we eat, the more nutrition we receive," Langwallner shared. "The supply chain of a few corn, wheat and rice production centres shipping to the rest of the world is being disrupted and it will be so for a couple of decades. The regionalisation of our food supplies is massively important. We need to directly link farming communities to the factories and then to the folks that need the food."
NamZ's pilot factory is based in Johor Bahru's Iskandar region and it is working with a manufacturing company that has the capacity to produce 250 million portions of WhatIF instant noodles annually. Its noodles are already available in places such as Nanyang Technological University's Canteen 9 and Springleaf Prata Place outlets. It is also working towards biodegradable packaging besides the recyclable LDPE, PET and paper box materials that it is currently using now.
"The biggest challenge is getting consumers on a journey with us. We're here to encourage eating more nutritious snacks, consuming in a more sustainable manner, and supporting a fairer food system that looks after smallholder farmers. We want to make it easier and more pleasurable by offering tasty convenience products," said Langwallner.
"But unless we create a demand, we can't impact the other side. We must see that it is not an 'either-or' equation, but achieving both well-being and impact at the same time."
"We're here to encourage eating more nutritious snacks, consuming in a more sustainable manner, and supporting a fairer food system that looks after smallholder farmers." – Christoph Langwallner