Singaporean brand Luzerne is a world leader in making tableware for clients such as Singapore Airlines, Daniel Boulud
The Lek family's Hiap Huat Holdings and tableware brand Luzerne prove that it pays to bet on yourselves.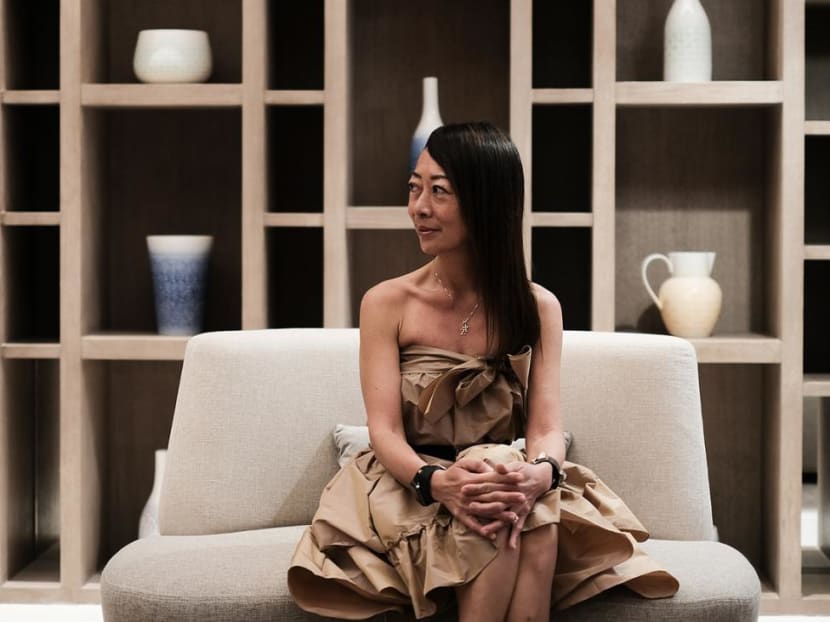 We meander across a sprawling retail floor until we get to an innocuous wall where we stop. "Now I will need you to sign a non-disclosure agreement before we go any further," Elaine Lek says half-jokingly, the tutu skirt on her pale blue dress fluttering gently as she takes a step forward. The chief operating officer of Singapore operations and head of global brand and corporate development of Hiap Huat Holdings and Luzerne Pte Ltd is about to let me into a secret chamber. She leans her weight onto the false wall, which opens into a high-ceiling den. Against the walls are shelves of gleaming plates, bowls and vessels that her company manufactures for some of the world's best-known brands which cannot be named.
The surprising disappointment I feel at discovering the provenance of these gorgeous pieces makes clear why there are airtight contracts in place to keep the name of their manufacturer confidential. Because when I think about the storied brands to whom these collections belong, I imagine ateliers of their own, where their brand histories are played out by artisans in clay-stained aprons forming, glazing and firing plate after plate in aged kilns.
It turns out I had fallen for the very thing that has kept me employed for decades: Storytelling. Good brands build good stories and then depend on all manner of experts to bring them to life. As evidenced by the celebrated names in tableware that sit on those shelves, Luzerne does superlative work of bringing life to fine ceramic and bone china crockery.
AN EVERYDAY AFFAIR
Even if you are not familiar with the name Luzerne, odds are, you would have eaten off one of their plates on more than one occasion. The proudly Singaporean brand is a world leader in the manufacturing of tableware for HORECA (hotel, restaurant, and cafe) clients. Singapore Airlines, Daniel Boulud and Hakkasan are just some of the household names that Luzerne manufactures tableware for. It also supplies to eateries across the region.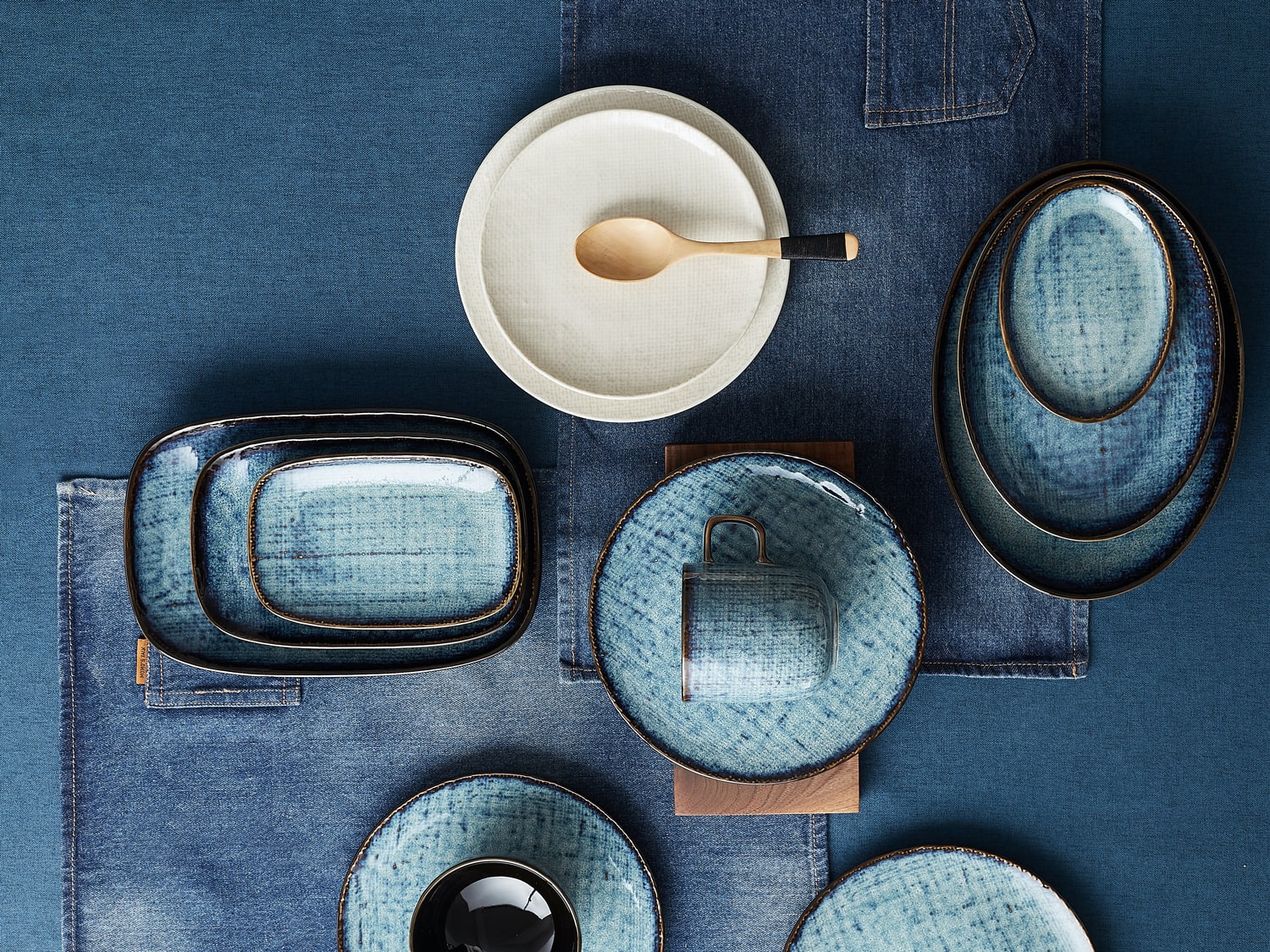 Several years ago, the company began extending its reach to the retail market. "The truth is, our business in HORECA is saturated, and we needed to look at a new sandbox," explained Elaine. "We have everything to make professional grade products available to homeowners, so we had just started setting up an online store before COVID hit."
Cue the pandemic and the acceleration of Luzerne's online platform. The brand saw a spike in popularity as we all looked to indulge in some semblance of frivolity, such as using good china to create a sense of occasion amid the tedium of staying home. Today, Luzerne's retail collection is available online and at its retail showroom in its newly renovated building along Bendemeer Road.
FORGING FORWARD
Falling back on its own expertise is a recurring theme in Hiap Huat's and Luzerne's evolution. Established in 1947 by Elaine's grandfather Lek Song Cheng, Hiap Huat Holdings began as a trading company importing housewares from China, Japan and Czechoslovakia, with its own pottery making arm.
In 1993, Lek's sons Steven and Peter seized the opportunity to purchase a crumbling factory in Dehua, China for a bargain. Not long after, the collapse of the Thai baht triggered the Asian financial crisis which threw businesses into disarray. Forced to rationalise their business model, which included representing over 60 brands — none of which their own — the brothers decided it was time to bet on themselves. The company gave up its distributorship arm to focus on creating its own brand of quality tableware in 2004.
"And that is how Luzerne started and how I came to join the family business," said Elaine as we settle into a sand-coloured sofa.
Then 45 years old, Elaine had enjoyed an impressive career as a branding professional for big names like Lord & Taylor, Versace, BCBG Max Azria and FCUK. Before she returned to the family business, she was the Singapore country head and general manager for regional marketing of KLSE-listed Esthetics International Group.
Her first order of business at Luzerne: "All the brand assets had to go," she recalled. "Everything was China-centric because everything was driven out of China. We looked like a localised Chinese brand. So our rebranding efforts were focused on positioning ourselves as a global brand, instead of being seen as a 'made in China' brand." Accessibility and great quality became the hallmarks of Luzerne's tableware. "Today, 'everyday best' is where we are and want to be," she said of Luzerne's slogan. "This is our space and it has worked for us."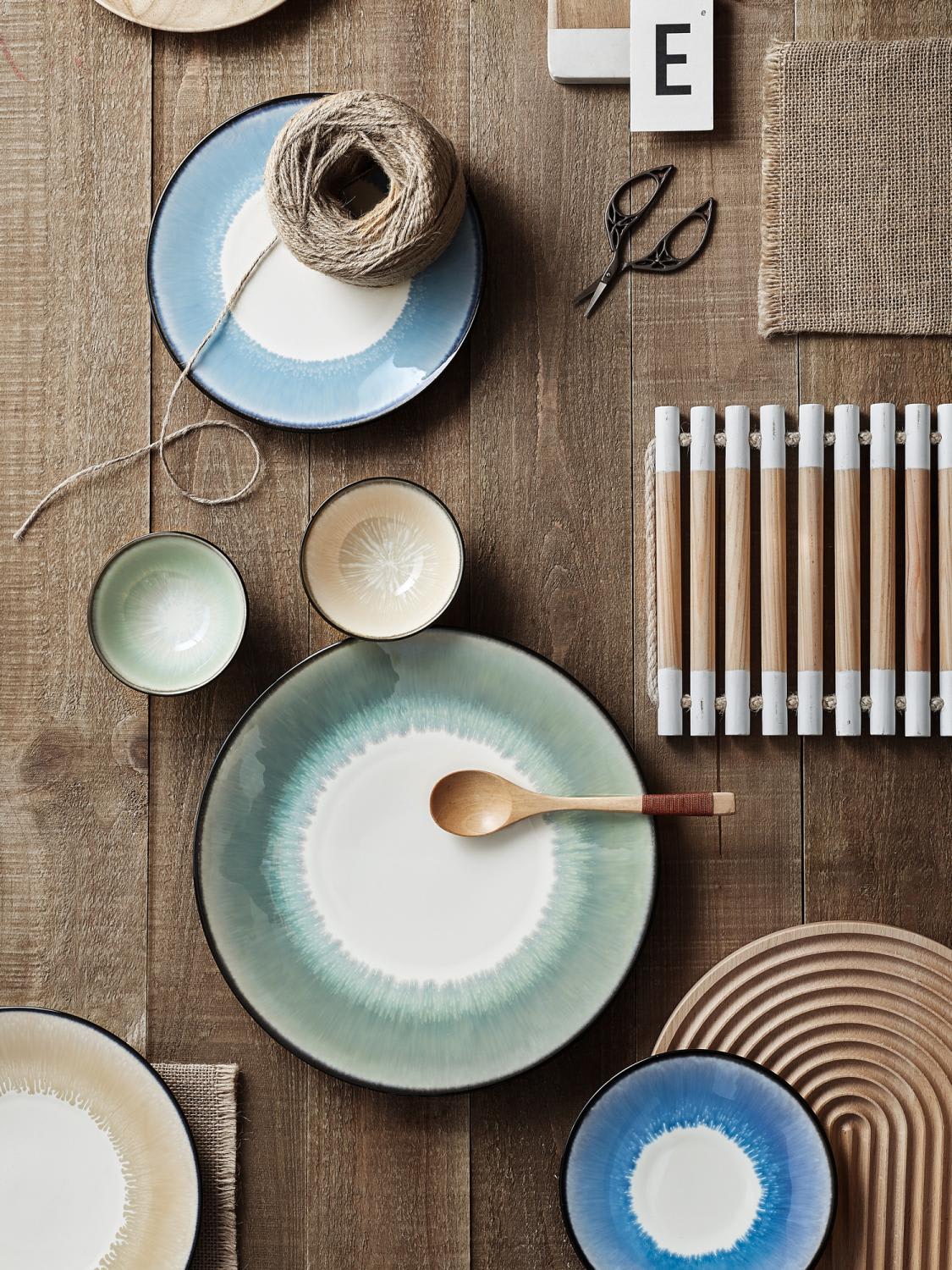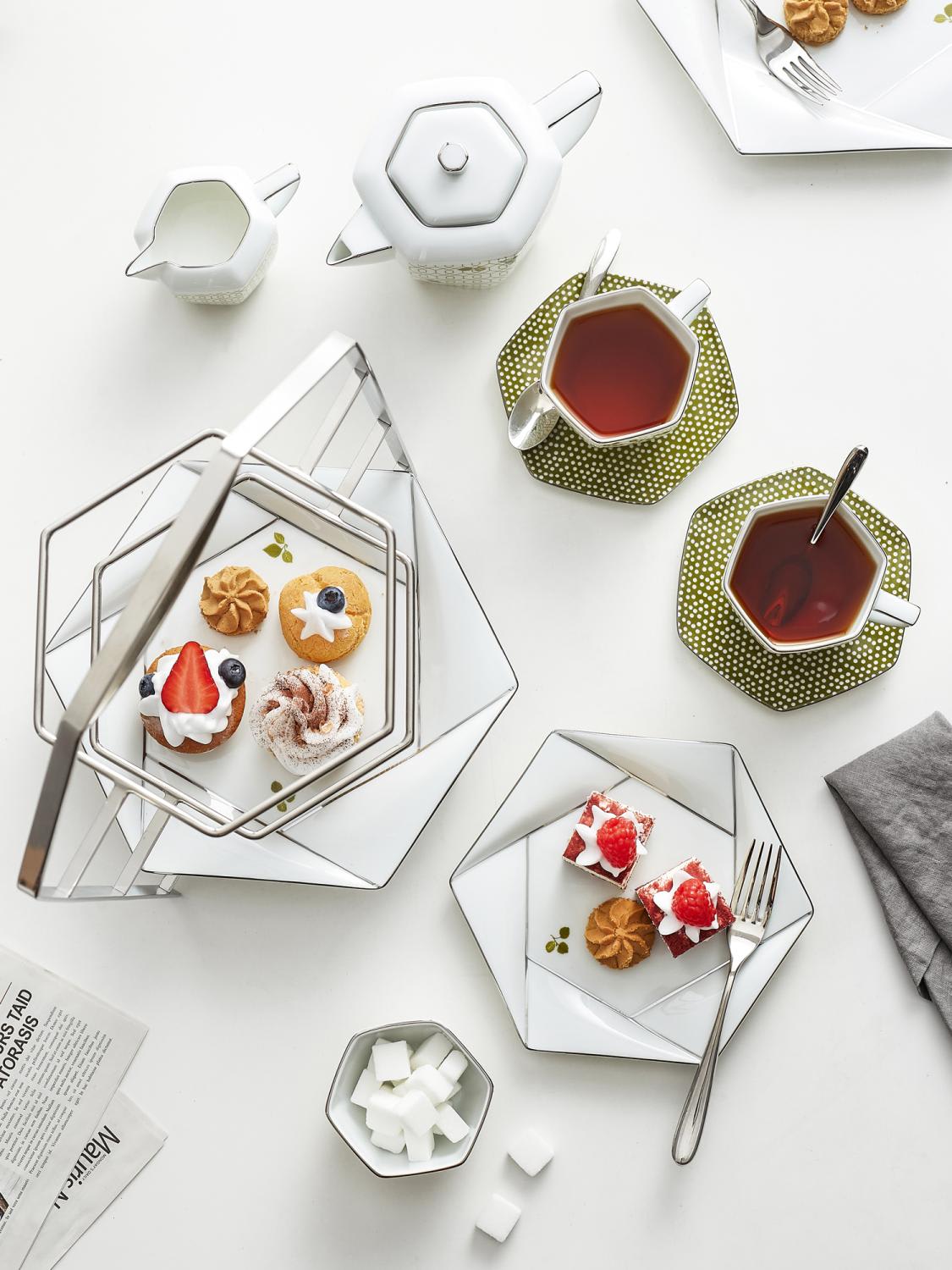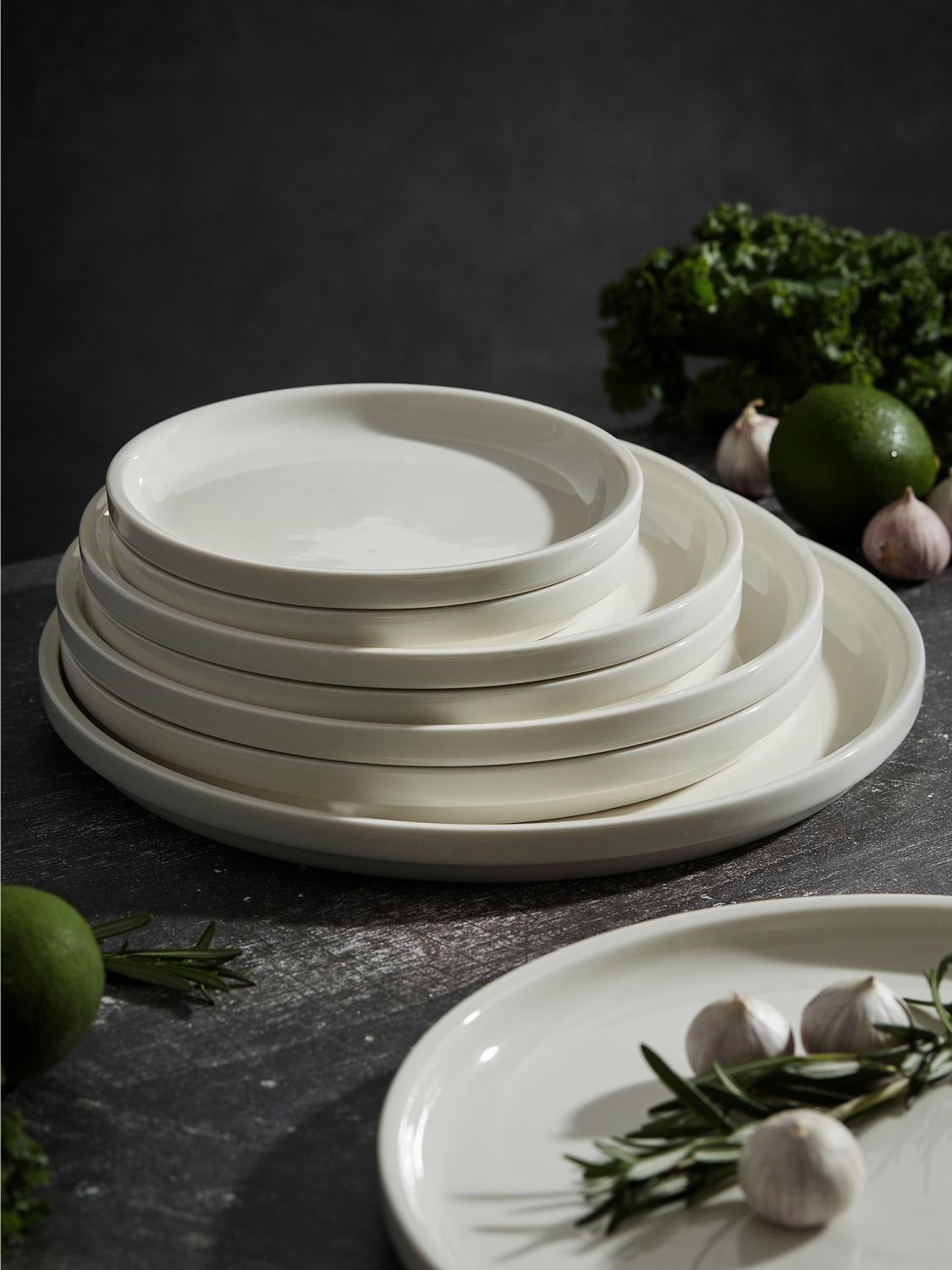 OF KILN AND KIN
Among its many impressive successes is the fact that Hiap Huat remains a family business. Elaine works closely with her cousin Leona, who heads Global Sales and Product Development. Her uncle Peter is the Managing Director of Hiap Huat Holdings and Chairman of Luzerne. He runs the factory and hotel in China with his wife Selina.
"There is a saying that it is hard to keep a family business beyond the third generation," said Elaine. "So Leona and I are working very hard to ensure that the business remains in the family. We are very blessed that we see eye to eye. Even when we don't agree, we agree to disagree and support one another.
"I also must give credit to my late father (former Chairman of Hiap Huat Holdings, Steven Lek) who was very open and willing to listen and embrace changes. He was the one who supported the re-branding and without that, we would still be seen as a localised Chinese brand and not enjoy the global presence we have today."
With the fourth generation of family members still at school-going age, succession plans have yet to be made. "I would definitely welcome them, but only after they carve their own paths outside the family business," said Elaine. "I went through that and found that it really adds value to the family business. It's better than coming in and being handed the title of manager or director. That's not how you gain respect or learn."
BREAKING NEW GROUND
The day of our interview, the Luzerne building was slowly opening after major renovations that marked Hiap Huat's 75th anniversary. On the ground floor, the hip coffee café Syip had attracted camera-toting Instagrammers, eager to earn the honour of being the first to post images of its minimalist space. On the fifth storey, Luzerne's showroom still bore the chalky scent of newly installed interiors.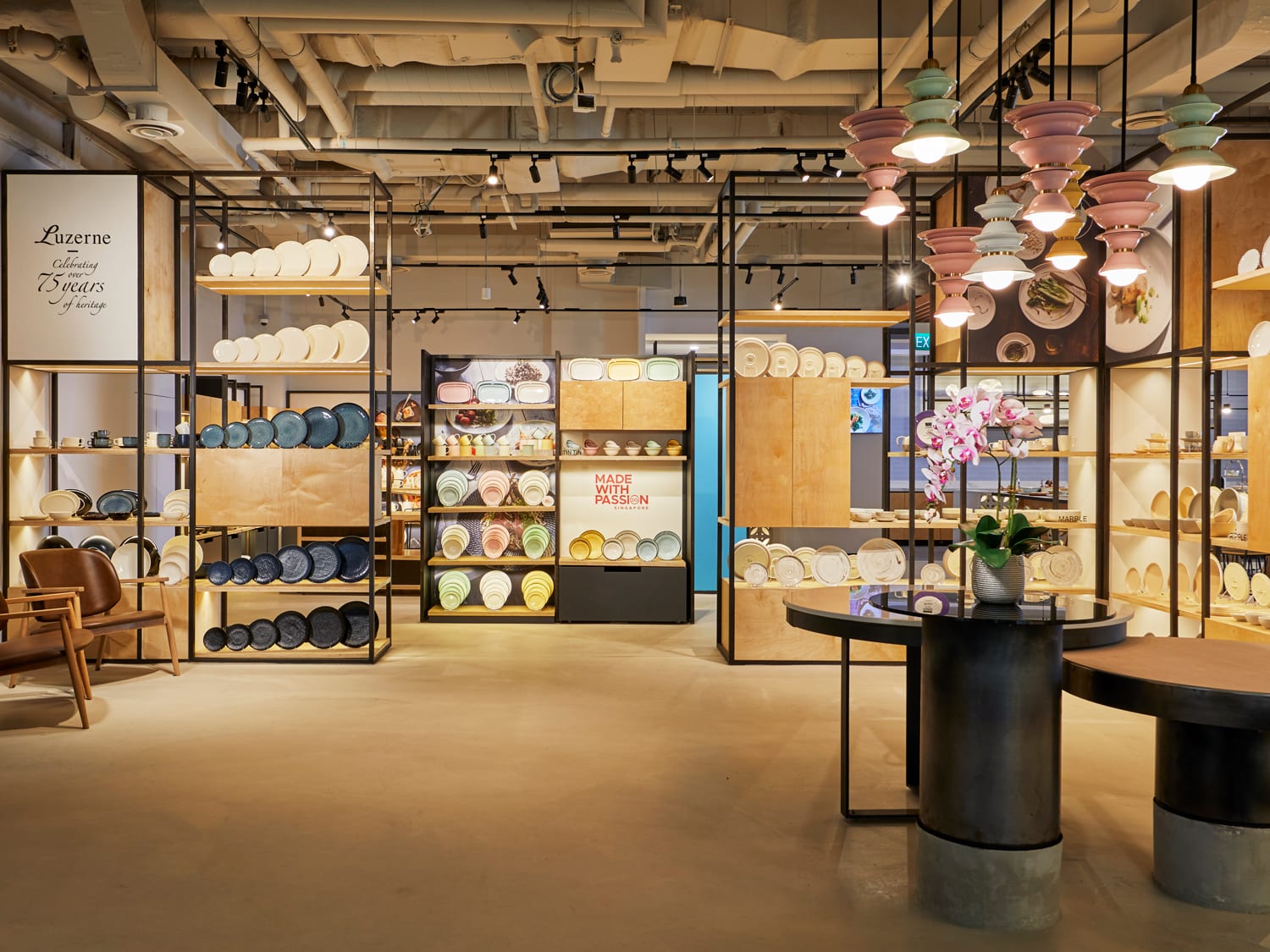 For Elaine, this new beginning marks a milestone that evokes immense pride at how far the company has come and excitement about the new trajectory on which it is embarking.
"The immediate thing is focusing on retail, not only in Singapore, but in China. There, we are a recognised name in HORECA, but not in retail. This is a new sandbox for us, which will take our business to a new level. We will take (our products) to trade shows, find the right retail partners who share the same passion. And we really want to grow the market here in Singapore, especially since we have been awarded the Made With Passion mark."
If the company's history is anything to go by, the odds are ever in their favour.