Loved bingeing on Hometown Cha-Cha-Cha? Here's how much its stars are worth
As the K-drama comes to an end, we take a look at the net worth of two of its stars – Kim Seon-ho and Shin Min-a.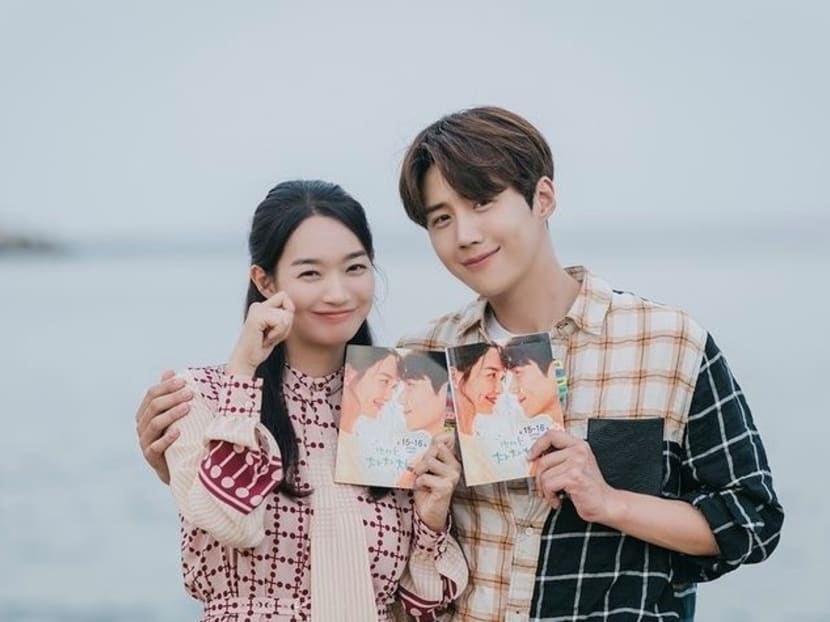 If you've been tuning in to Hometown Cha-Cha-Cha (don't worry, no spoilers here), chances are, you've fallen in love with Kim Seon-ho, who plays Gongjin's much-loved handyman, Hong Du-sik.
You're likely a fan of Shin Min-a too, who plays the stylish dentist from Seoul, Yoon Hye-jin.
How did the two actors achieve fame, and how much are they worth today?
Well, K-drama fans will recognise Kim Seon-ho for his breakout role in 2021's Start-Up, where he played the character of Han Ji-pyeong. But before making his small screen debut, Kim honed his acting skills in the theatre scene, where he starred in various plays.
While the heartthrob is relatively new to the K-drama scene, he's already gaining popularity. Kim scored the award for Most Popular Actor at this year's Baeksang Arts Awards.
His net worth? It's already between US$1 million to US$5 million (S$1.3 million to S$6.7 million), according to reports.
He's putting his riches to good use too. Back in January, Kim's agency announced that the actor had donated KRW100 million (S$113,684) to the Korea Childhood Leukemia Foundation.
Meanwhile, Shin Min-a is a more seasoned actor, having starred in various K-dramas including A Love To Kill (2005), My Girlfriend Is A Nine-Tailed Fox (2010), Oh My Venus (2015) and more.
She's also a model and has appeared in commercials and campaigns for LG, Calvin Klein, Roger Vivier and more. On top of that, she's the brand muse of Givenchy Beauty.
The actress has a net worth of US$1 million, according to reports. And just like her co-star, she's known for making charitable donations. Various reports state that the actress has been donating to several causes for the past ten years, including education support and healthcare for disadvantaged children.
If you're hoping the actress will get together with her co-star after their undeniable chemistry in Hometown Cha-Cha-Cha, sorry to disappoint, but Shin has been dating fellow actor Kim Woo Bin for several years now.
Reports even suggest they might tie the knot this year, and we can't wait for the fairytale wedding.