Hong Kong tycoon Aron Harilela: Why I'm opening a hotel during a pandemic
For Harilela Hotels CEO Dr Aron Harilela, opening The Hari Hong Kong is a statement of his confidence and stake in the city's future.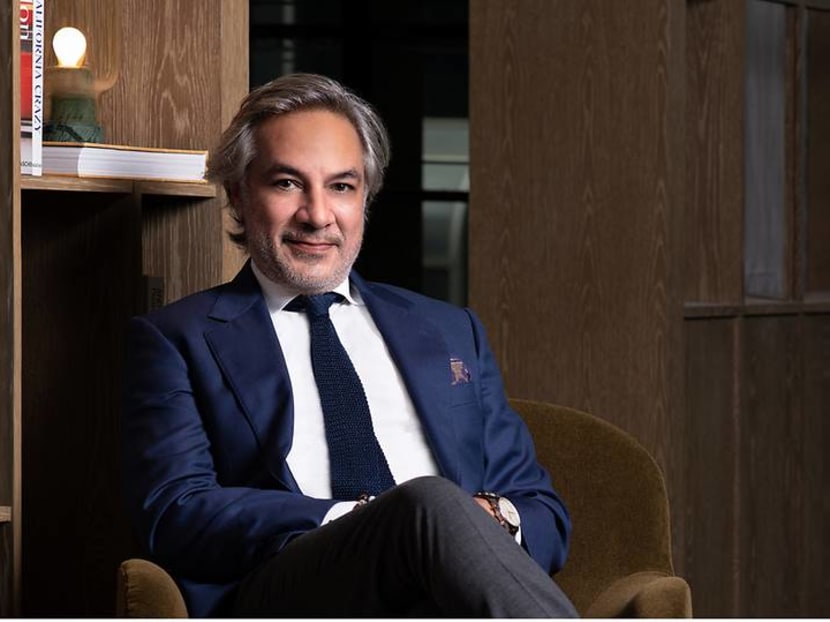 From the rewriting of architectural blueprints to navigating protests and a pandemic, the construction of The Hari Hong Kong has been nothing short of eventful.
Yet its owner Dr Aron Harilela, chairman and CEO of Harilela Hotels, never doubted that they would make it to the finish line (and on time at that). Even when the Wan Chai neighbourhood they were in was a mayhem of smashed vehicles and tear-gassed protesters last year, and 2020 was a mad rush to get permits and licenses delayed by COVID-19.
The hotel's Dec 12 opening is now even sweeter with the upcoming air travel bubble between Singapore and Hong Kong. "It's fantastic … we might even have durians in the hotel for the Singaporeans to come!" he said with laughter during a video interview with CNA Luxury.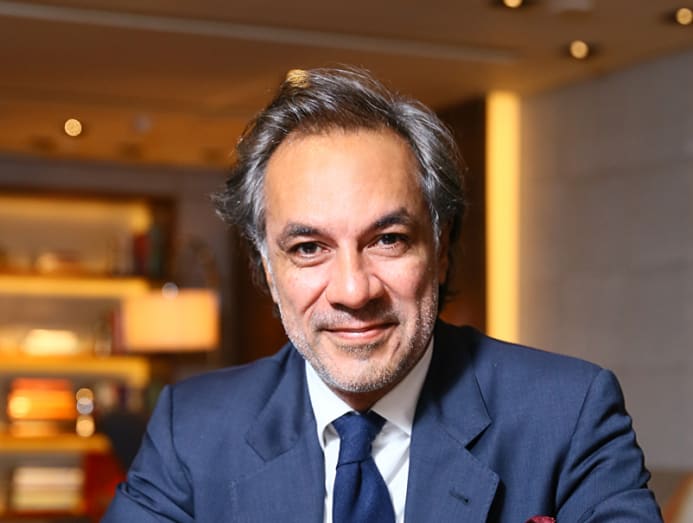 The light-heartedness and relaxed demeanour belie a man who has been all hands on deck since day one with architects and interior designers as the 30-storey hotel carved its way into the skyline. Lately, he's been scrutinising the washi bands that would be wrapped around the chopsticks used in The Hari's Japanese restaurant Zoku. The smallest details don't escape his keen eye.
But it's not just about superficial glitz and swanky design, even though the hotel is stunningly dressed in warm wood, muted tones and textile accents in its 210 rooms, including three luxurious penthouse suites.
Contemporary art and sculptural highlights abound in spaces such as Zoku, which has an extensive al fresco terrace in which to soak up city vibes and modern Italian restaurant-bar Lucciola, and a lobby lounge.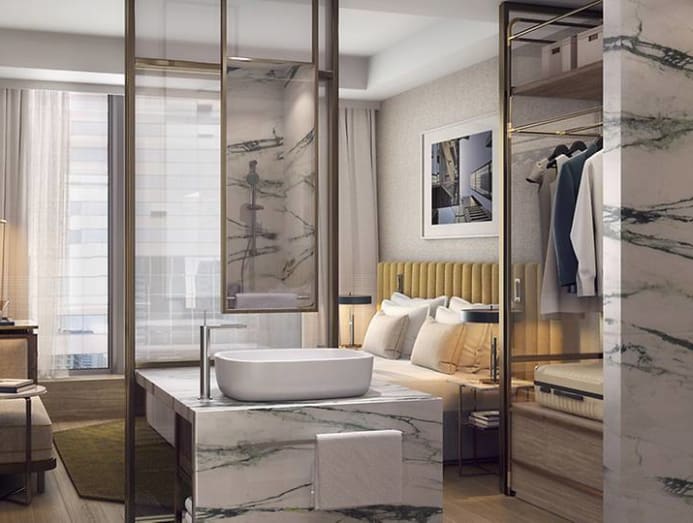 It has eco-credentials too – the architecture comes with Leadership in Energy and Environmental Design (LEED) and Building Research Establishment Environmental Assessment Method (BREEAM) certifications. The entire building was designed by British interior designer Tara Bernerd, who also worked on the 85-room The Hari London, which opened in August 2016.
Harilela shared, "I think there's a massive gap in the market, not only in Hong Kong, but actually in a lot of places around the world, between four-and-a-half, and five-star properties. There are many business and leisure travellers looking for luxury products, but they're not looking for that sort of over-the-top luxury service or size of rooms."
As for why he's pushing ahead with the opening, Harilela explained: "I think at some point we have to find a way around it rather than shutting businesses and, you know, putting restrictions because people still have to find a livelihood."
COMMUNITY FIRST
As a family, the Harilelas are known for being close-knit and hospitable hosts as they live under the same roof in a sprawling mansion in Kowloon Tong. Aron and his late father Hari Harilela are also well-respected business advocates and philanthropists in the local community, contributing to the city's educational causes and speaking out on important economic policies. Harilela was the chairman of the Hong Kong General Chamber of Commerce, a post he held from 2018 until June this year.
This community connection is what he espouses in The Hari, whose construction journey uncannily replays that of the group's flagship Holiday Inn Golden Mile, now an IHG-managed hotel. His father had ploughed through riots, a devastating typhoon and wary investors wanting to bail out before successfully opening it in 1975.
The Hari Hong Kong is thus a fitting homecoming project for Harilela as he comes full circle from owning properties spanning China, Europe and the United States, back to where The Harilela Group started in 1959.
Harilela wants The Hari to be a Hong Kong hotel brand with international wings and to reflect the city's multiculturalism, including his family's Indian heritage.
"Our family has been here since 1930, and our heritage is very Hong Kong while we keep a distinct Indian culture in our house. It is alluded to in our hotels – I walk in and say hello to everybody, occasionally have a coffee with them. It's not going to be a stiff hotel. You can walk in and feel very comfortable there. The Japanese and Italian restaurants are going to give you very personalised hospitality."
And when hotel guests venture outside, Harilela is making sure that they get authentic recommendations from the concierge and not only the spiffy ones just because they are staying in a "nice hotel". Instead, it would be an insider list of local restaurants and places that the hotel staff love to eat and hang out at for "the best feeling downtown".
He added, "There will be different curated versions of how we can see the city and our neighbourhood between Causeway Bay and Wan Chai. We can extend that to other parts because when people travel to a city, they don't only want to stay in one neighbourhood."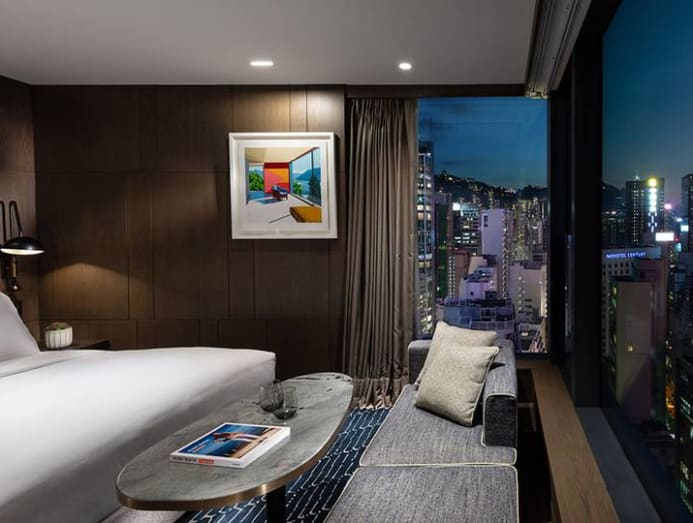 With myriad COVID-19 tests and precautions to take, travellers would certainly be more finicky about the destinations, hotels and places they visit. Harilela believes that the pandemic is a wake-up call to the hospitality industry on many fronts.
"We can't be complacent like we were before. We had always thought that Hong Kong and Singapore were such great places and people would always come. (The pandemic) has given us a big shot of reality and made us realise that we have to be as hospitable as we can and produce experiences that tourists and business people like. Not only does the hardware have to be good, the software has to be good too."
The Hari Hong Kong opens on Dec 12. Special opening offer of HK$1,450 (S$250) +10 per cent per night, with HK$700 F&B credits and late check-out until 3pm. Valid until March 31, 2021. Terms and conditions apply