How can Singapore be a more liveable city with happy, healthy citizens?
Jason Pomeroy's new book sheds some light. The eco-architect believes that the current one-size-fits-all approach to sustainability does not accurately meet the needs of increasingly complex cities, like Singapore.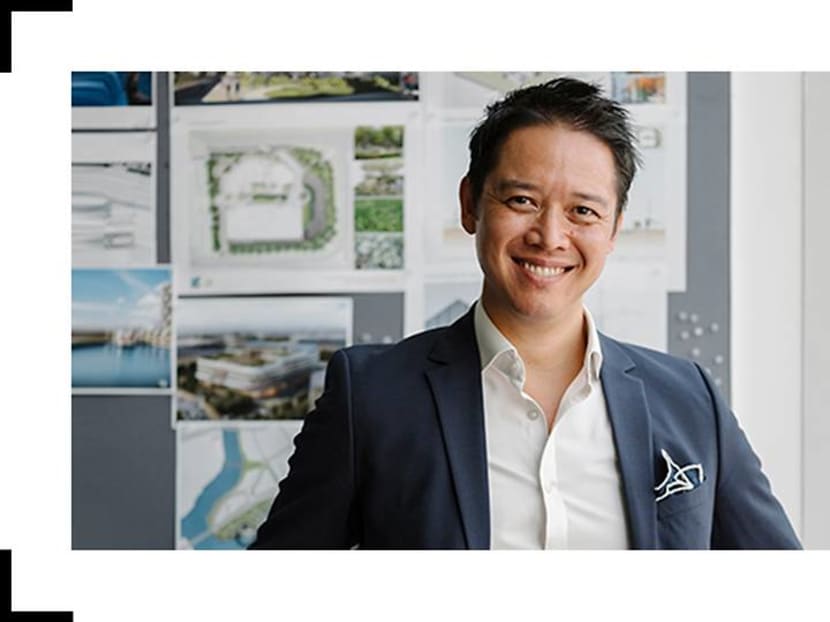 Jason Pomeroy is a busy man. He not only designs green buildings and masterplans through his eponymous studio, but the confident, articulate and dapper dresser has also researched and presented multiple design-focused television series for CNA, such as City Time Traveller.
He also founded the Pomeroy Academy to preach the green gospel to administrators, tertiary students and even young school children, penned books on the sustainable tropical house, high-density greening and energy efficient floating pods, and lectures at universities.
It's a miracle that Pomeroy can find time for anything else, but the multi-hyphenate has gone on to write a fourth book. The title Cities of Opportunities: Connecting Culture and Innovation corresponds with that of the United Nations' 10th World Urban Forum held in Abu Dhabi in February this year.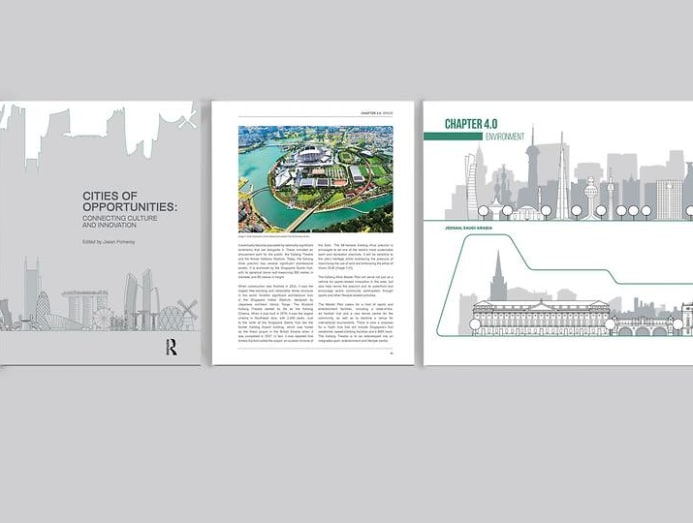 The progressive think tank gathers policy makers, academics and designers to dialogue on sustainable urbanism, in the hope of furthering collaboration between private and public entities for the greater good.
This year's theme of cultural sustainability builds upon a case that Pomeroy has long championed.
He believes that the current one-size-fits-all approach to sustainability, space planning and technological integration does not accurately meet the needs of increasingly multi-cultural and heterogeneous urban centres. With population in cities projected to exceed nine billion people by 2050, the debate on shaping smart cities need to go deeper.
Culture is one of Pomeroy's six pillars of sustainable thinking. The others are space, society, environment, economy and technology. Their coming together enables more holistic solutions, and has served as foundational frameworks for Pomeroy's designs ranging from carbon-negative houses to macro-scale projects such as the 89-hectare Kallang Alive Master Plan.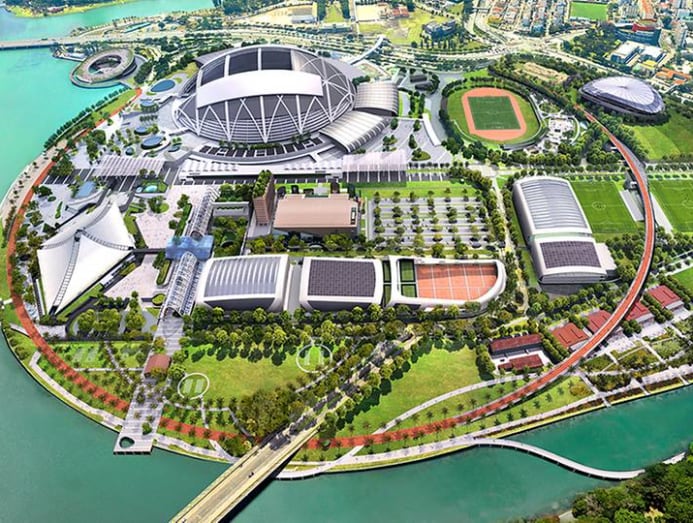 They also make up the chapters of the book, which sees 12 academics and practitioners from across the world, including him, contributing their thoughts on what culture and innovation mean to them in their own disciplines.
"What I wanted to do was move beyond the obvious, because people think of culture only as something being locked in time, and innovation as skewed toward the future. But culture and innovation are inter-related," said Pomeroy.
He highlights Professor Hisham Mortada's essay that links man's stewardship of nature established in the Qur'an to passive environmental design strategies of some ancient West Asian structures.
"I found that fascinating because you don't assume a book of that spiritual nature, which originated many years ago, necessarily having much reference to today's built environment," said Pomeroy.
Preserving and utilising natural resources, and giving residents equal rights to clean water, air and light are principles discussed in the chapter that are as germane today.
"People think of culture only as something being locked in time, and innovation as skewed toward the future. But culture and innovation are inter-related." – Jason Pomeroy
Similarly, CEO of Sports Sg and ex-national water polo player Lim Teck Yin's showcase of the symbiotic relationship between egalitarian sports facilities and a strong sports culture in Singapore results in a more liveable city and happy, healthy citizens.
Pomeroy contributes the last chapter, where he argues for a balanced approach to the use of technology for cities transiting from manufacturing-based to digital-based economies.
The case of Songdo in Korea – a technologically advanced city built from scratch – is impressive but lacks citizen participation; in contrast, the Indonesian city of Bandung employs social media as a conduit for citizens to feedback on crime, accidents and service breakdowns to the government, resulting in quick and targeted responses, and ultimately more trust in the decision makers.
Without a doubt, Pomeroy's cross-cultural heritage and well-exposed childhood has created a global citizen attuned to broader viewpoints. The UK-born child of a British father and Malaysian-Chinese mother spent weekends in museums, the odd yearly holiday in another European city or coast, and summer months in Malaysia, particularly the cities of Taiping, Penang and Kuala Lumpur.
Pre-COVID-19, Pomeroy travelled almost weekly for work and academic engagements, relishing in the invigorated exchange of knowledge they bring. Being stuck at home for such a long period during the Circuit Breaker left him restless enough to embark on culinary experiments in the same studious way as he does research.
"That resulted in many a salmagundi being tested on unsuspecting guests. No medical attention was required and they have returned for other 18th-century inspired feasts," quipped the self-declared life learner, who boasts degrees from Canterbury School of Architecture, the University of Cambridge and the University of Westminster.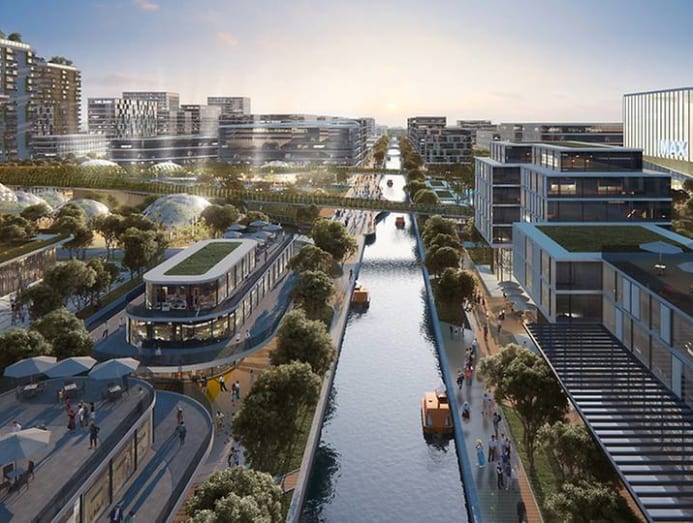 On a more serious note, Pomeroy has had ample time to think about how the pandemic warrants new ways of design that should be as socio-culturally weighted as they are spatially engaged. And it can only be achieved when the right groups come together in the same mind.
A medical analogy makes his case. He narrates how Oxford University's collaboration with pharmaceutical corporation AstraZeneca in the search for a COVID-19 vaccine made quick progress due to smooth clinical trials arranged by an agile government.   
"Arguably, this model that sees the collaboration of academia, government, civil society and private corporation need not be reserved for the creation of a [COVID-19] vaccine, but should simply be a model for the creation of more resilient and sustainable built environments."
"Arguably, this model that sees the collaboration of academia, government, civil society and private corporation need not be reserved for the creation of a [COVID-19] vaccine, but should simply be a model for the creation of more resilient and sustainable built environments."