How Johanne Siy went from having just US$1.25 in her bank to Asia's best female chef in 2023
Johanne Siy now sets her sights on a small restaurant where she can serve a tasting menu that expresses her Filipino culinary heritage.
Johanne Siy, the head chef of Lolla whose name is now on the restaurant world's lips for winning the title of Asia's best female chef — didn't initially aim to work there.
She was disillusioned with the lack of connection that Singapore's restaurants had with freshly harvested produce. After all, she had just come back from stints at top Nordic restaurants like Noma and Faviken where she worked intensively with ingredients either foraged or grown on-site.
"I went from working with kohlrabi that I pulled straight out of the soil to Singapore where everything is imported," she said. "Not many cooks here get to experience that backbreaking work and the effort that you need to grow this tiny, tiny thing."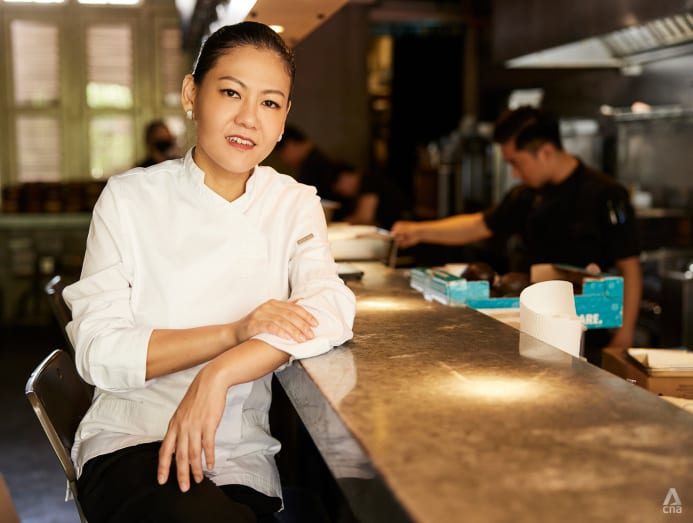 It was an about-turn for the determined chef who once quit her comfortable corporate job in Procter & Gamble (P&G) to pursue a second life in the kitchen. There was a time when she was so passionate to learn the ropes that she once had only US$1.25 to her name while living as a student at New York City's Culinary Institute of America (CIA).
Yet, despite her disillusionment, she has blazed through some of the most important restaurants of our time and a career that has spanned three continents driven by a simple purpose: To see the joy on the faces of diners.
THE CENTRAL ROLE OF FOOD
In many ways, her disillusionment is her going full circle as a chef. Siy grew up in Dagupan, a major coastal city north of Manila where the provenance of ingredients was central to cooking.
Home was just five minutes from the beach in an area that specialises in agri-fisheries. Here, cooks — from homemakers to small eatery owners — have a close relationship with the origin of their food. In fact, the city is the top producer for bangus, or milkfish, the Philippines national fish which is commonly enjoyed deep fried or in sinigang, a sour fish stew.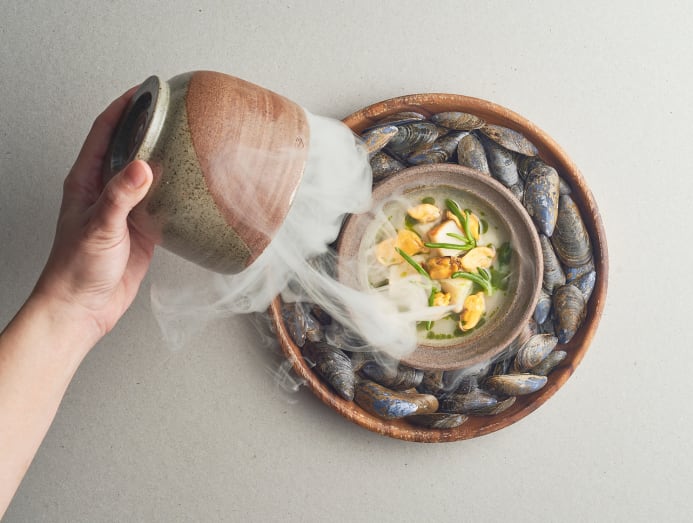 "Everything that I remember from my childhood revolves around food," said Siy. Her earliest culinary memories were of helping out in the kitchen when families would get together and she would shape kakanin and palitaw — sweet confections made from glutinous rice and coconut milk.
"People will throw big parties and cook with ingredients and livestock raised in their backyard," she explained. "So my uncle would slaughter a pig or a goat that he raised and my aunt who was a great cook would cook up a feast. Everyone would look forward to these occasions."
These memories in which food and its ability to bring people together set the foundation for her culinary journey. It lay dormant in her mind and only resurfaced when she was living in Singapore, where she worked for P&G for seven years.
In those years living away from home, her friends became her family. She hosted gatherings where she would cook for them and derived joy from the warmth of their company. It reminded her of how her family used to throw massive gatherings over a feast.
"I saw how it gave them so much comfort and I had so much gratification from getting people together," she said. "It was around that time when I thought: I had a decent, comfortable life and I started wondering, is there more meaning to life? How can I make an impact?"
That question weighed in her mind until a former colleague who had left P&G to pursue an alternative career said: "If you really want something, you will always find a way to sustain your lifestyle."
"That's when I realised that you really don't need so much to survive," she said. "Money is a means for me and it's never the intent or the end goal for doing anything at all."
FOOD FOR CONNECTION
With that, she packed her bags and left for the CIA in New York City where she used her savings to pay for her education and rent. She went from working a stable white-collar job to staging in restaurants, once having only US$1.25 to her name when she was walking around Harlem looking for a meal.
She bought a biscuit and fried chicken with that dollar.
"My meals then consisted of grilled cheese sandwiches," she laughs. "It was simple but so delicious — it's just bread and grilled cheese, and every night I had instant noodles."
She narrates her history, not with a sense of struggle and sacrifice, but almost with a fondness for the memories, punctuating her anecdotes with laughter. But what kept her going?
"It's the feeling that you are able to connect with someone and bring joy to them through food," she says. "It's a certain type of personality that derives pleasure and fulfilment from making someone's day — it's not entirely altruistic because you do get something out of it. So if I'm able to make someone happy with my food, or service, I feel good about myself too."
She ended up staying in New York for four years and worked at Cafe Boulud and then Le Bernardin after graduating from the CIA.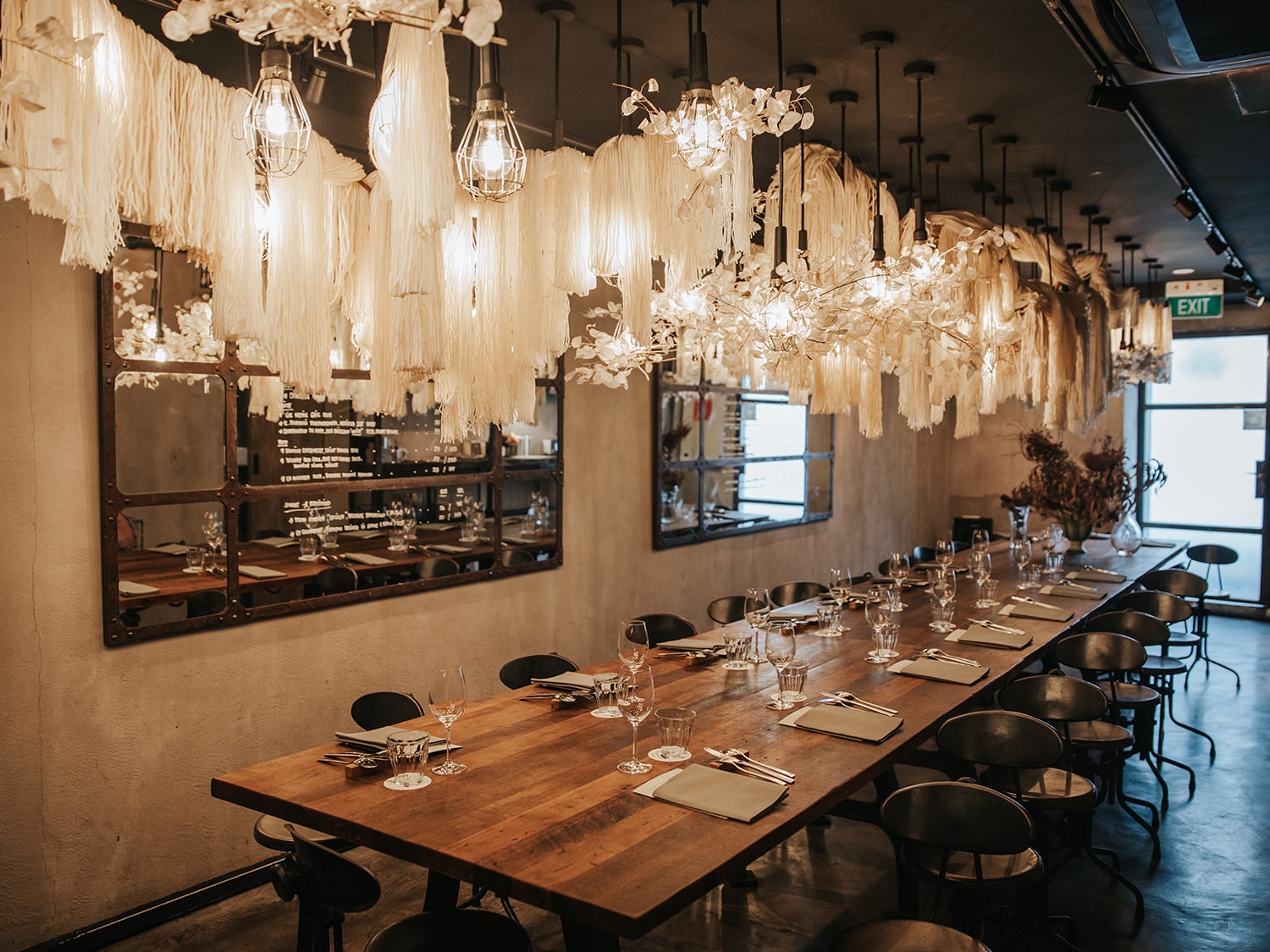 Cooking may be her passion but work was by no means easy. At three-Michelin-starred Le Bernardin, the kitchens push out food for some 230 diners to 250 diners per evening. At one point, she was in charge of the fish station where her role was to deshell 70 lobsters per day — and to make sure they were all perfect looking for the plate.
At Le Bernardin, the approach was to pair seafood with sauces that highlight the inherent characteristics of that fish.
"That approach was something that resonated with me," she explained, and was one that appealed to her as she moved back to Asia to marry her fiance. She eventually landed a job in acclaimed chef Andre Chiang's Restaurant Andre after a two-week trial, which served as some of her most important culinary years.
THE ORIGINAL INTENTION
At its zenith, Restaurant Andre was at the vanguard of Singapore's dining scene. "It's the type of environment where everyone is so driven, and wants to be there," said Siy. "There are people who staged there for three months to six months to wait until an opening came up."
Some of Chiang's proteges have gone on to be notable chefs in their own right, and it includes Kenneth Foong, the head chef of Noma, Zor Tan, whose restaurant Born just placed 36th on Asia's 50 Best Restaurants 2023 list 2023, and pastry whizz Mohamed Al-Matin who founded the wildly popular patisserie Le Matin.
There, she worked her way up over a period of four years, from cutting herbs and aromatics to cooking the proteins at the grill station. The work was gruelling and she, at the worst of times, wondered if being a woman who started out in the kitchens later in life than other male chefs was a setback.
"I thought that I was always somehow behind compared to everyone else because of my age," she said. "I volunteered for a lot of things because I needed to make up for that. Even on my off days, I would read cookbooks to get the best training that I could, in the time that I had."
"I'm not able to do certain things that other people could do by themselves," she explained. "And that was the reason I got into a lot of heated arguments when I was younger with other people in the kitchen. I was constantly trying to prove that I can do anything as good as or better than the guys here."
Her biggest takeaways from working under Chiang?
"There are many takeaways but the most significant lesson he's taught me is to never lose sight of my original intention," she said. "As you progress there's so many influences that come your way so the intention matters. Questions like: 'Why did you open this restaurant in the first place? Was it to bring joy to people? Or is it to get all these accolades?'"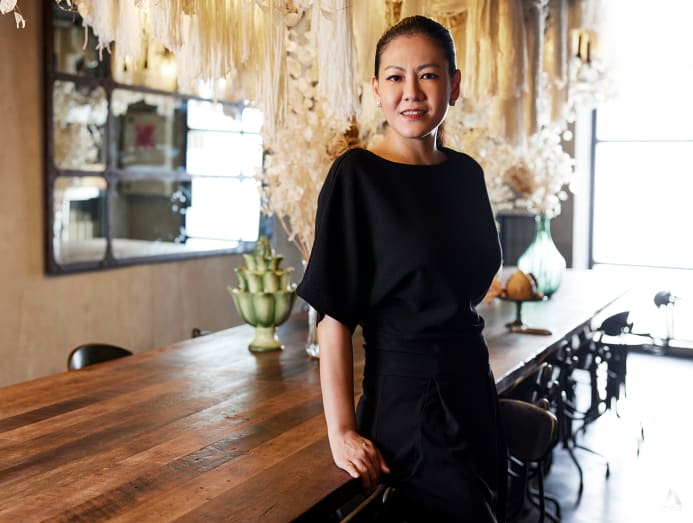 When Restaurant Andre closed for good, Siy departed for the Nordic countries to stage with his advice seared in her head. Restaurants like Faviken and Noma where she worked were restaurants that forged close relationships with the origins of food — either by foraging, working with small producers or growing the ingredients themselves.
It reminded her of her childhood where families grew their own food, or when seafood was caught close to home. It formed the basis and the return of her original intent: That good food should be led by the good ingredients that you feel connected to, cooked to bring joy to the table.
HER JOURNEY WITH LOLLA
That connection was lacking in Singapore's restaurant industry. After all, the bulk of what the country consumes is imported. Instead, she found solace in bread baking at Starter Lab where she was at least able to work with cultivated microbial life to make sourdough loaves.
She soon came in touch with the owner of Lolla, who needed a new head chef. Still, she was far too disillusioned to accept the role but took on the task of hiring new team members and making changes to the menu.
"I even tried to get them to invest in my own bakery instead of hiring me as a head chef!" she laughed.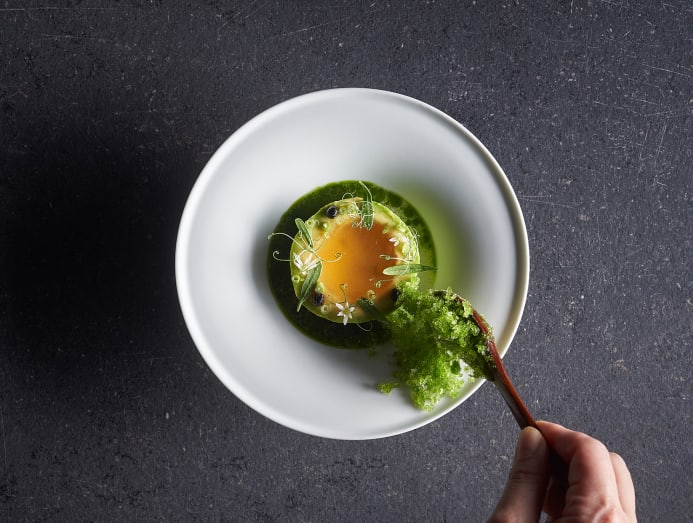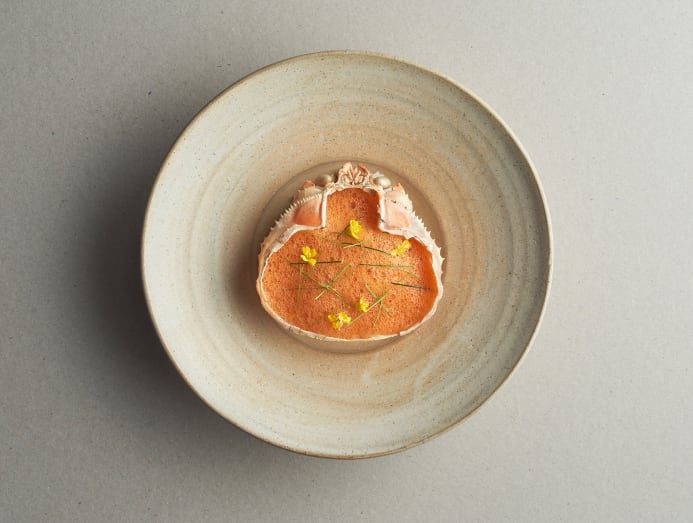 The space started to grow on her, as did her team and her desire to mentor them. Before she knew it, Lolla, which has been running for over 11 years and well-loved for its Mediterranean dishes, had a weekend degustation menu highlighting seafood and flavour combinations that proudly showcase her Filipino cultural identity.
Despite having been named Asia's Best Female Chef for 2023, one gets the sense that Siy has only just begun. In fact, she's planning a small restaurant to showcase her ingredient-focused cuisine and tell her story by highlighting the ingredient's intrinsic qualities.
Details are still in the works. But her story is one that takes diners on a gustatory journey centred around luscious seafood, her French and Nordic training and flavours that lean into Filipino cuisine.
Her degustation menu offers a glimpse of what's to come: Crab relleno in aligue sauce with kaffir limes and grilled carabinero prawns with its jus served with potato bread.
Johanne Siy has come a long way — the award-winning chef may once have been disillusioned, but today, she is well on her way to realising her dream.