My first 2 hours: How Singapore's most successful people start their day
Corporate high flyers from DBS, Raffles Hotel and StarHub reveal their daily morning rituals that set themselves up for success.
Win the morning, win the day. That's what Tim Ferris, author of The 4-Hour Workweek, recommends. His seminal work sold over two million copies worldwide, spent more than four years on the The New York Times' Best Seller List, and is a quintessential fixture found on the bookshelves of many a successful entrepreneur.
The notion of starting the day off strong is a powerful concept echoed by many in business, so we picked the minds of several corporate high flyers from these iconic Singapore brands and businesses to learn about their daily morning rituals and activities that set themselves up for success.
SIEW CHOO SOH, GROUP HEAD OF CONSUMER BANKING AND BIG DATA/AI TECHNOLOGY, DBS

Time management is critical for any corporate high flyer, and especially so when you're the Group Head of Consumer Banking and Big Data/AI Technology at DBS.
"To prepare myself for a productive day, I make it a routine to go through my calendar 48 hours and 12 hours prior," said Siew Choo Soh.
Mornings begin with a cup of black coffee without sugar – "The caffeine is a great kickstarter for my day" – followed by a gym workout on the elliptical machine for an hour.
But due to COVID-19, Soh has had to adapt her routine and rely more on digital apps such as Nike Training Club for cardio and yoga exercises at home instead.
Her workday kicks off with reading news feeds and articles from various technology blogs via LinkedIn or Facebook.
"It is a small window I devote to continuous learning on a daily basis, as it helps me stay updated on the latest trends in the technology world, especially in my areas of interest such as cloud computing, artificial intelligence, software architecture and digital transformation," she said.
To counter the physical toll of the many hours spent sitting in front of a laptop, Soh practices a minimum of 30 minutes of qi gong every day.
"Qi gong is a very useful exercise that involves coordinating slow-flowing movement and deep rhythmic breathing that can help us achieve a calm, meditative state of mind. It is a great way to destress and a great substitute for those who are unable to meditate like myself. It's also very effective in helping to loosen the tightened muscles around your neck, shoulders and hip," she explained.
Weekends see Soh getting even more in the flow with yoga – either Hot Flow yoga sessions in the gym or via digital apps – coupled with a jog around the Singapore Botanic Gardens.
"Qi gong… is a great way to destress and a great substitute for those who are unable to meditate like myself. It's also very effective in helping to loosen the tightened muscles around your neck, shoulders and hip."
CHRISTIAN WESTBELD, GENERAL MANAGER, RAFFLES HOTEL SINGAPORE
Running Singapore's most storied hotel is a mighty responsibility. And for the last three years, that task has fallen on the athletic shoulders of Christian Westbeld.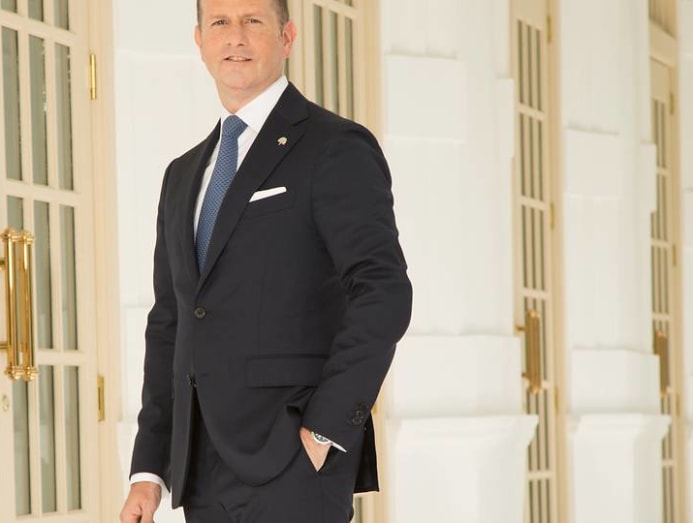 As General Manager of Raffles Hotel Singapore, Westbeld describes his ideal morning as one that begins with 20 minutes of yoga and a healthy breakfast.
"Yoga is great for both the mind and body; it prepares me for the day ahead by giving me an energy boost and increasing my mental clarity," he said.
Westbeld's first meal of the day typically comprises cold pressed juice (beetroot, apple, carrot, celery, ginger and lemon), granola with Greek yogurt, oat milk and blueberries, and coffee.
Breakfast is a must given Westbeld's active lifestyle. There's tennis on Mondays; followed by a 750m swim and a 6.5km-run routine on Tuesdays; and strength training in the gym on Wednesdays. Thursdays are rest days before another swim-and-run session on Fridays.
"Over the weekend, if schedule permits, I'd spend some time playing golf and also with my family. We often go for hikes together at one of the nature reserves," he shared.
No day goes by without Westbeld kissing his family Good Morning, as well as reading the news to stay up-to-date. Westbeld also believes in adopting a happy mindset and positive outlook with gratitude towards each day ahead.
"Performance and a rested mind go hand-in-hand. Finding the balance between both and strengthening each side is key to success at work. As with most things in life, a healthy balance works best."
"Yoga is great for both the mind and body; it prepares me for the day ahead by giving me an energy boost and increasing my mental clarity."
CHARLIE CHAN, CHIEF OF ENTERPRISE BUSINESS, STARHUB
Even before dawn breaks, Charlie Chan is up giving thanks for the new day.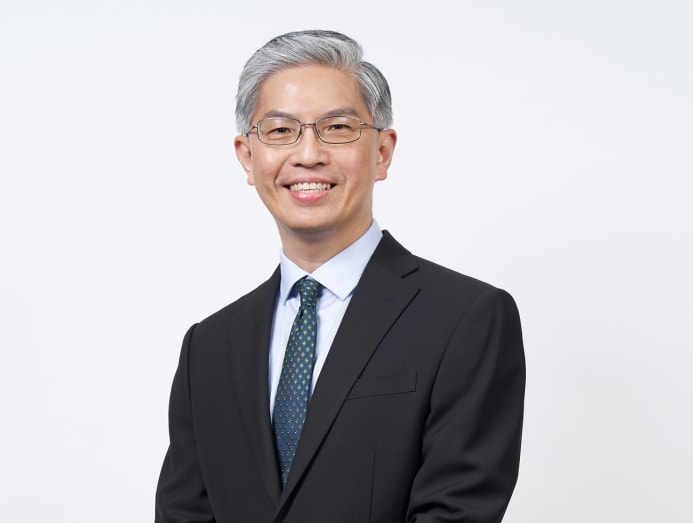 "I wake up at 5am and recite a Bible verse from the Book of Lamentations – Chapter 3:22-23 – which talks about God's steadfast love. It's to frame myself and be thankful, and this helps me through the day," shared Starhub's Chief of Business Enterprise.
After which, it's 30- to 40 minutes of exercise; cardio on even days and strength training on odd. Cardio training includes running six to eight rounds around his block, chalking up 5.5km to 7.5km per session.
Chan then spends about 15 minutes on breathwork.
"It involves taking a breath then exhaling to a count of eight, and just focusing on each breath. I find that very relaxing and it's a nice way to recover from exercise."
Breakfast is a simple cup of coffee: "I feel like a supermodel because I feel hungry all the time," he joked.
Having shed 10kg since last year, Chan is eager to keep shedding the pounds as he had been training for the Spartan Race, which is now postponed to November.
"I've had a pretty sedentary lifestyle so this is a very belated mid-life crisis where my Army mates and I decided to join this race. So I really have to slim down, strengthen and build my cardio," he revealed.
This recently-adopted fitness regime has Chan inadvertently observing intermittent fasting, a practice that has been gaining in popularity for its health benefits.
"I'm anxious to consume less calories as I'm trying to bring my weight down, so I hydrate to stave off the sense of hunger. And I find that the feeling of emptiness keeps me a bit more alert," he explained.
It also helps with clarity of thought.
"Being mindful of who I am and what I'm intending to do, and having the right state of mind makes a lot of difference at work," he said.
Chan doesn't, however, participate in dedicated meditation practice.
"I have a very short attention span so I find that my meditations become wanderings so it doesn't really work for me," he said.
Instead, engaging in monotonous activities such as running helps with cleaning up the mental clutter.
"There will always be issues at work or in life and oftentimes, it's when you're not deliberately thinking about it that you come to a resolution."
Wisdom may certainly be found in that philosophy, as they say that running is but meditation in motion, after all.
"I wake up at 5am and recite a Bible verse from the Book of Lamentations – Chapter 3:22-23 – which talks about God's steadfast love. It's to frame myself and be thankful, and this helps me through the day."