How to achieve work-life balance: 7 top tips from Nepal's only billionaire
Binod Chaudhary, chairman of the country's largest multinational conglomerate, sticks to his favourite traditional tried-and-tested methods to stay healthy in mind and body.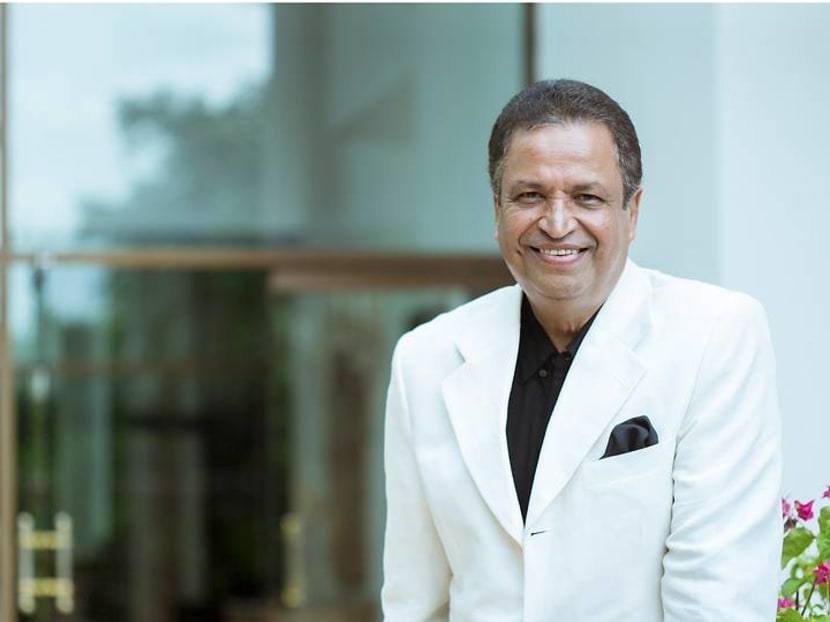 Years ago, before wellness became a buzzword, Binod Chaudhary was already seeking out holistic health. The man, who is better known as the sole Nepalese on Forbes' Billionaires list, discovered a sprawling 40-hectare resort in the Philippines, called The Farm at San Benito. Since its establishment in 2002, The Farm had garnered a reputation among those in-the-know, particularly for its comprehensive range of wellness therapies and natural remedies. Without hesitation, he booked himself a stay.
The chairman of Chaudhary Group, Nepal and CG Corp Global, a multinational conglomerate which comprises over 190 companies in 28 countries, told CNA Luxury: "It was reasonably known, but not really the star destination the way that people talk about Canyon Ranch or Chiva Som. So I went there as a guest and wow, what a property!
"It is so beautifully designed and landscaped, all the treatments are specially designed for the property and are far more therapeutic than a typical hotel spa. The food is outstanding but organic and healthy."
Last November, when the opportunity to acquire The Farm came up, Chaudhary snapped it up. In ten months, the group refurbished the premises and added 12 new villas, with more to come soon. They also launched 16 new wellness programmes, including holistic solutions to treat a gamut of modern health issues, such as pain and mental health management as well as chronic health disorders.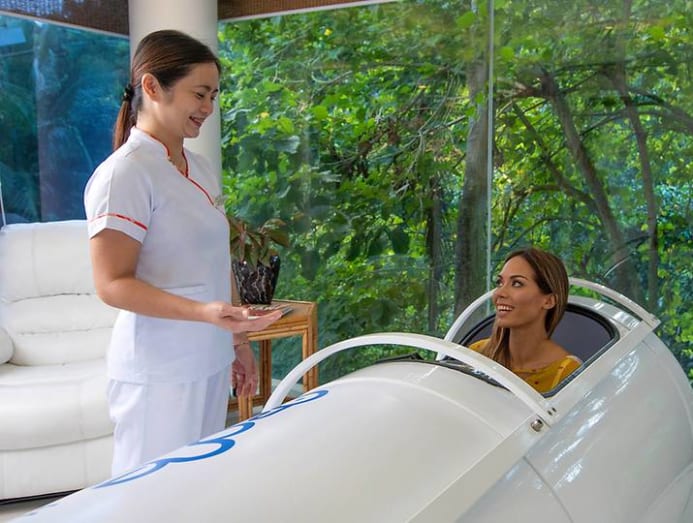 Chaudhary, who was a keynote speaker at the recent Global Wellness Summit in Singapore, also has plans to take the award-winning property global. Destinations under consideration include Thailand, Croatia and North America.
He said, "A place like The Farm makes you conscious about your life, while still enjoying it. We want to create a facility which is a pleasure to visit and work on the holistic overall wellness of your mind, body and soul and so change your lifestyle."
Here he shares his techniques for achieving balance in his mind, body and soul.
UNDERSTAND THAT THERE ARE FIVE PILLARS IN LIFE
"Life is like a tent which stands on five pillars – personal, family, social, public and professionally. If you take out one of these posts, what will happen? The tent will tilt to one side. That is exactly how life is, there is nothing called trade-off. You have to balance this."
MANAGE YOUR TIME WELL
"I think I am a good time manager and I can find time for doing everything once I plug in the important things that I want to do. Time is the most precious thing everybody has, so you need to manage your time. Create a system that optimises the time you have. A lot of people spend too much time on unimportant things."
"Create a system that optimises the time you have. A lot of people spend too much time on unimportant things." – Binod Chaudhary
DON'T UNDERESTIMATE THE RESTORATIVE POWERS OF NATURE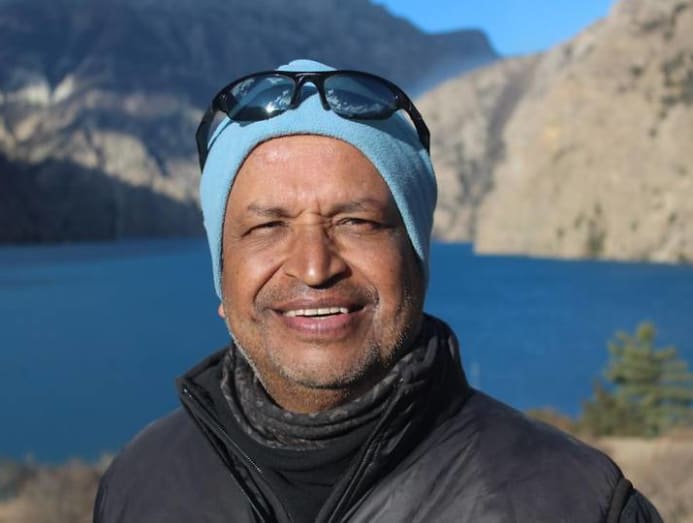 "I come from Nepal, which is one of the most well-structured destinations for mountain climbing. The whole world wants to come here because of the nature, ambiance, facilities and the people – you feel safe here. I always knew this but had never been able to take advantage of it until 2008 when I met the CEO of one of the world's top Fortune 500 companies, who told me he was in Nepal for 10 days to do a trek. That's when I realised what I was missing.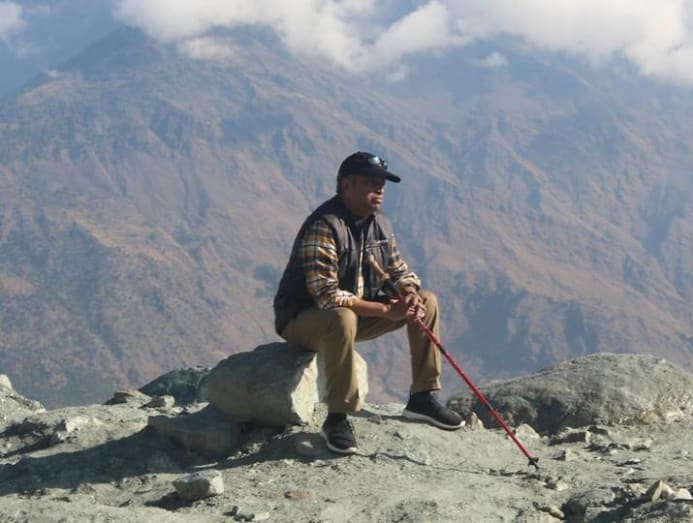 I did my first trek in 2008 and since then I've been going every year. To me, going out in the mountains is physically and spiritually healing. In Nepal, we believe the mountains are creations of the gods."
FOCUS ON YOUR INNER WELLBEING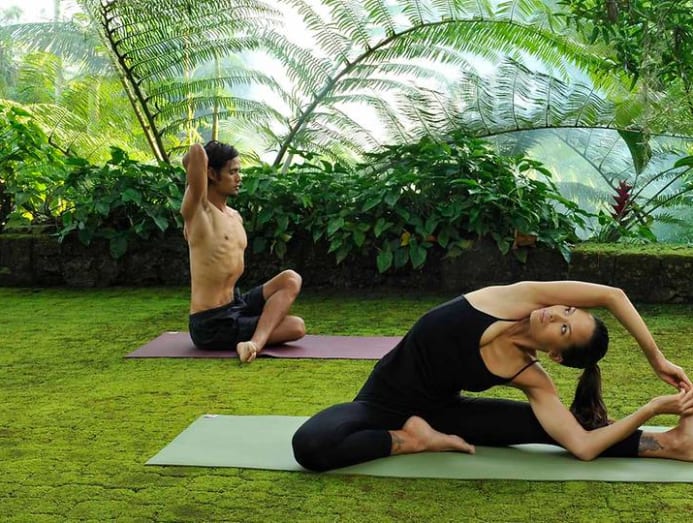 "No matter how physically fit you are, you have to be fit from the inside and this means your spirituality. I am a serious follower of [Indian spiritual leader] Guruji Sri Sri Ravi Shankar and I do my yoga and breathing practices every day like I do my cardio-vascular exercises. I do Sudarshan Kriya, which is a technique taught by The Art of Living organisation that was founded by my guru."
"I do my yoga and breathing practices every day like I do my cardio-vascular exercises." – Binod Chaudhary
TAKE TIME OUT FOR YOURSELF
"I go to The Farm twice a year and I'm not going there because it is mine – we have many hotels around the world. I spend 10 days there on each visit and I do it for me."
FIND A ROUTINE THAT WORKS FOR YOU
"I'm vegetarian and I'm quite a disciplined person so I eat my meals more or less on time daily. But I travel 20 days a month, so it means ultimately I keep to the hours of the country that I am in."
"I'm quite a disciplined person so I eat my meals more or less on time daily." – Binod Chaudhary
DON'T BE TOO REGIMENTAL
"I do enjoy my glass of wine – it depends on who I am with and the nature of the evening. Once in a while, if I am in great company at a great place, I don't mind having a small single malt."