How do Singapore's most glamorous ladies detox after the holidays?
We check out their damage control strategies and get the experts to weigh in on their detox practices.
They ate, drank and made merry over the holidays, yet continue to wow the social scene with their svelte physiques and timeless good looks.
Just how do Singapore's most stylish and glamorous social elites do it (while the rest of us are left looking ragged and bloated after the decadent festive binges and late-night parties)?
Here, CNA Luxury gets the skinny on their post-holidays detox and weight maintenance secrets and asks experts to weigh in on whether these strategies work.
FANTY SOENARDY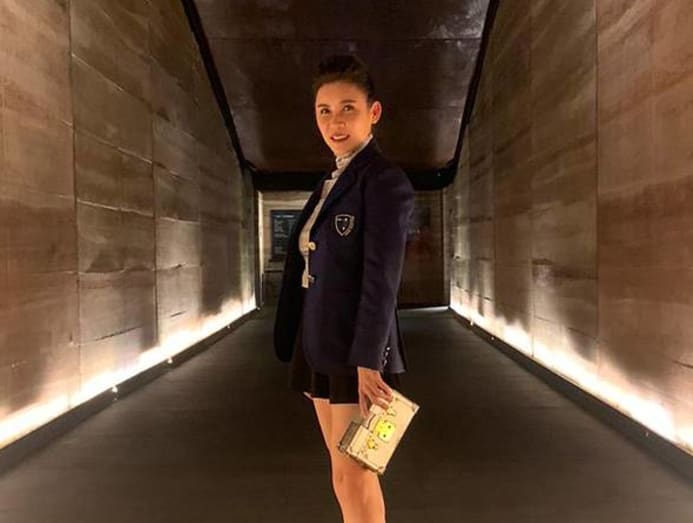 For 46-year-old socialite Fanty Soenardy, the holidays is a time when she ditches her usual diet plans.
"Diet is certainly not on my mind during this period, which is also filled with gatherings and parties. This is the time when I don't limit my food consumption and feast freely and happily on delicious festive food," she shared.
To get back into shape, Soenardy maintains a disciplined post-festive exercise routine. Trained in Muay Thai, her weight management plans involve sweating it out in high-intensity cardio and working out all of her muscle groups to keep fit. The post-exercise endorphins are also a mood-booster, she added.
"If I'm in town, I'll hit the gym the next day after a big dinner. It'll be a daily cycle of exercising diligently in the day and relishing heartily at night. But if I'm overseas, I'll try to explore the city by walking, or better still, shopping!" she said.
Although Muay Thai is her core exercise routine, Soenardy intends to include a new exercise, gyrotonic, into her post-festive weight maintenance plans this year.
Gyrotonic is a training method based in principles of yoga, dance, tai chi, and swimming, and emphasises on rotation and spiralling movement. "I find it helpful in strengthening my core muscles, enhancing flexibility and reducing muscle stiffness," she said.
What experts say: Soenardy's detox plans are definitely right on track. Chung Tze Khit, managing director of Gold's Gym Personal Training, said working out on the day you intend to eat more than usual is a good damage control tactic.
To get the most out of your workout and reduce the effect of the calories consumed, Chung suggested incorporating weight training with higher repetitions into your exercise routine. Target the large muscle groups, such as the chest, shoulders, back and legs.
SHABNAM ARASHAN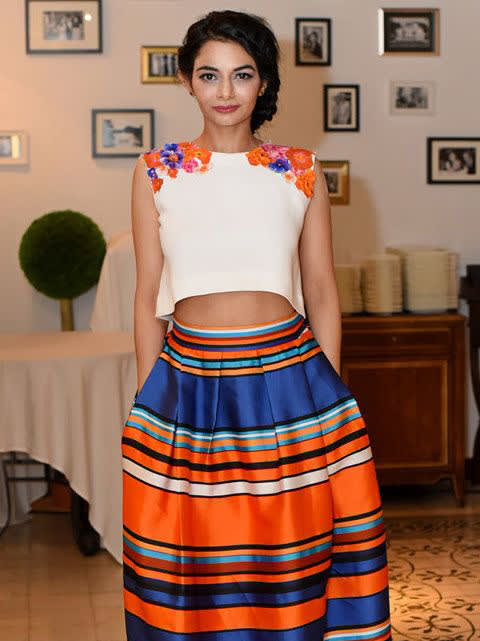 Festive treats like hot chocolate, toffee apples, pudding and gingerbreads are Shabnam Arashan's kryptonite. But the 40-something stylish trained lawyer, who never fails to turn heads at society events with her unique outfits, has an arsenal of cleansing strategies to help her de-bloat after the holidays.
"It's a bit harder (to maintain self-control) this year because Chinese New Year is so near, so the window period for self-control is even narrower," she said.
Besides running and walking around her neighbourhood, Arashan also hits the gym whenever she feels "heavy". "I go for 45-minute group classes like Pilates and high-intensity interval training sessions at least three times a week," she shared.
As part of her post-festive cleansing strategy, she undergoes a tried-and-tested detox diet.
"I always kickstart my detox with a glass of cold water mixed with apple cider vinegar to cleanse the stomach. Then, I'll have muesli and cornflakes," she said. "On top of that, I also do intermittent fasting where I fast for about 12 hours, then I eat clean, maybe a salad with protein and dressing on the side to help with portion control."
Massages are also another must-have in Arashan's detox routine.
"They help get rid of the water retention fast and are helpful, especially when you have events or parties coming up. I feel that relying on just diet and exercise alone does not address the water retention issue as quickly," she said.
What experts say: Can a period of intermittent fasting really help cleanse an overloaded digestive system after a binge? Dr Melvin Look, consultant surgeon and director of PanAsia Surgery, said it might help.
"Our insulin levels drop during fasting, and if this period is long enough, our body fat stores will be burnt to provide sugars for our energy needs," he explained.
If fasting is not your thing, try having steamed vegetables and water, Dr Look said.
Do not overdo your detox diet, instead, go back to a more sustainable balanced diet.
"A few days of detox is probably safe to hasten recovery from post-festive bloating but do not persist with this for more than a week as drastic diets may be harmful for your body," he said.
As for apple cider vinegar, while it is a popular home remedy, there is no scientific evidence it works, he said. A simple massage may be able to help stimulate gut movement and relieve bloating but be careful about deep or intense massages, especially if your tummy feels very distended as they can lead to further abdominal discomfort, Dr Look added.
DR KAREN SOH
Like many people, Dr Karen Soh, medical director of Prive Clinic, finds it hard to stick to her usual healthy routine and diet during the festive season. One of the ways she gets her digestive system back on track is to fill up on whole foods like fruits and vegetables and avoiding all processed, refined and sugary foods.
She increases her water intake to flush out toxins from the body as dehydration exhausts the body and affects skin too. Dr Soh also gets a little extra help from the aesthetic treatments available in her clinic.
She shared: "I undergo fat freezing treatments like Coolsculpting to freeze the fat cells on specific parts of the body, Inch Vanquish to permanently destroy the stubborn fat around the abdomen while incorporating my new machine Emsculpt to build muscles and burn fat."
This year, she will be trying a new treatment at Prive Clinic. Called Saxenda, the FDA-approved prescription injectable medicine may help some adults with excess weight or those with weight-related medical problems when used with a low-calorie meal plan and increased physical activity, Dr Soh said.
What the experts say: If you need a reset after the festive indulgences, Dr Look said going back to a healthier diet usually reverses digestive discomfort quickly. That said, any excess weight you put on in the form of visceral fat may take more dieting and exercise to work off, he added.
If you are looking to get rid of stubborn fat via fat reduction treatments, such as fat-freezing and shockwave therapy, be aware that they should not replace regular exercise and a balanced, healthy diet, Dr Soh said.
Another important thing to note before embarking on the latest fat reduction treatments: Beware of imitations and counterfeit devices, Dr Soh said.
"To ensure your safety, your beauty clinic should have undergone in-depth training and certification. Such treatments should only be performed under the supervision of a licensed professional to guarantee the highest standards of care," she added.
DANA CHEONG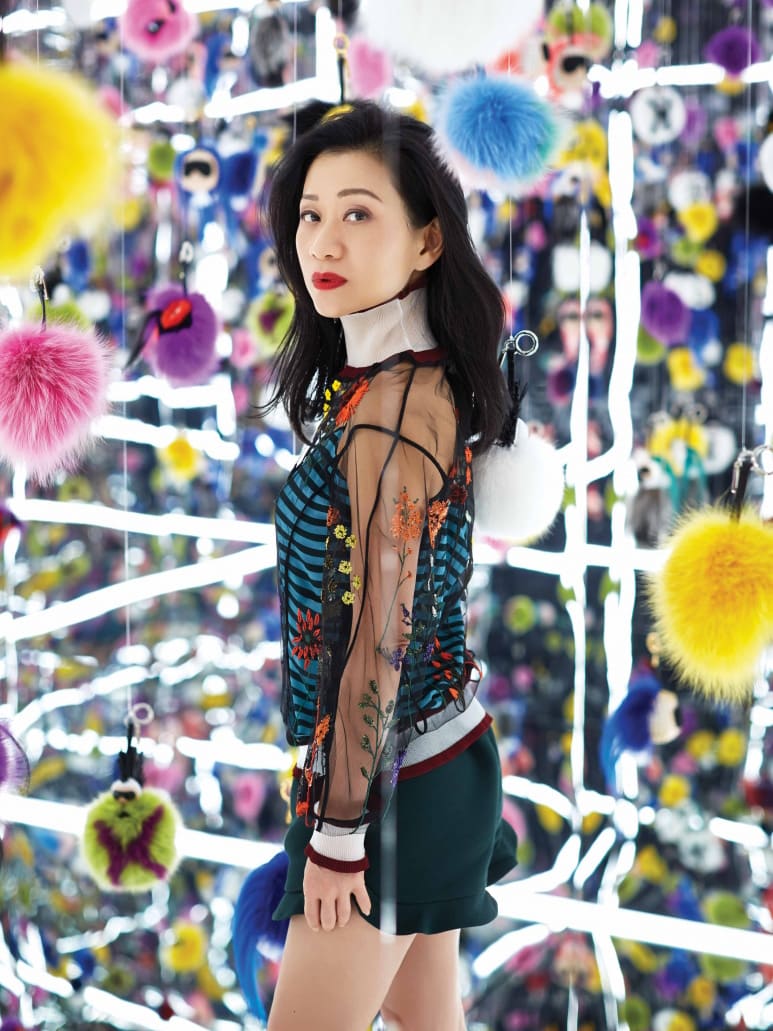 Eating clean and exercising daily keeps Gyrotonic and Gyrokinesis trainer Dana Cheong svelte, toned and in top form all year round.
"If one maintains discipline during the holidays by eating clean, weight gain or post-festive bloating can be avoided. I also don't believe in undergoing any (detox or weight loss) treatments as keeping busy and staying healthy provide the psychological boost that keeps you in shape," she said.
When Cheong, who just returned from a vacation in Morocco, does not have the time to continue with her usual exercise routines while on vacation, she kickstarts her day with some stretching exercises. She is also mindful of her holiday meals.
"Although I will still explore the local cuisine while on vacation, I will avoid consuming excessive carbohydrates, processed food and sauces, and eat more greens and lean proteins," she said.
What experts say: Getting back on track after a long period of over-indulgences can be challenging. Freelance health coach Melody Chong said preventing unwelcomed post-festive weight gain and puffiness from happening in the first place might be easier to manage than having to address them later.
"Moderation is key. Even if we have a slip, we should not beat ourselves up for it but shake it off and get back on track the next day," said Chong.
A daily routine of stretching exercises can also alleviate bloating. According to Chong, gentle stretching exercises, such as the cat-cow pose and torso twist, can stimulate your organs and aid digestion, increase blood flow and circulation.
A word of caution from the experts when embarking on detox treatments: According to Dr Soh, detox or cleansing diets may involve the use of water, potions, fruit and vegetable juice, raw food, herbal supplements, nutraceuticals or a combination of approaches, including laxatives. But some cleansing rituals are unsafe when used for extended periods and there is virtually no scientific evidence that they work, she said.
"The truth is, the human body can defend itself very well against most environmental insults and the effects of occasional indulgences," Dr Soh said. "If you're generally healthy, concentrate on giving your body what it needs to maintain its robust self-cleaning system – a healthful diet, adequate fluid intake, regular exercise, sufficient sleep."
If you continue to experience stomach discomfort and bloating even after you resume healthier eating habits, consult a doctor.
Dr Look advised seeking medical attention if there is abdominal pain or changes in bowel habits as these symptoms may indicate more serious conditions like peptic ulcers and gallstones, which tend to flare up during the festive season due to increased intake of fatty food and alcohol.