Surviving isolation: Tips from a sailor who spent weeks alone in the ocean
Struggling to get through isolation? Hear from Hannah White, an adventurer who sailed the Atlantic ocean solo three times.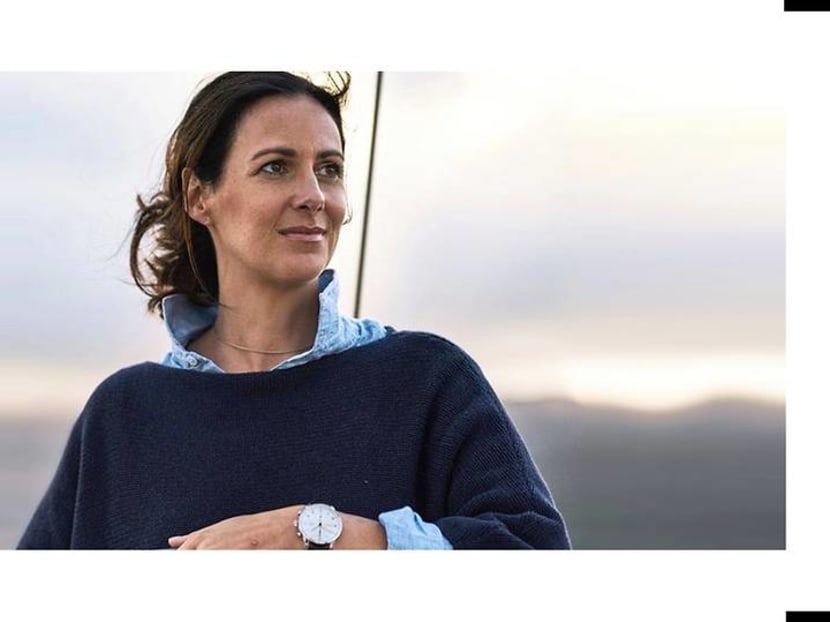 Swiss watch manufacturer IWC launched Time Well Shared in April – a series of speeches, webinars and lectures featuring brand ambassadors that seeks to lift spirits in these trying times. On April 28, the series featured British broadcaster, sailor and adventurer, Hannah White.
White has sailed the Atlantic solo three times, spending weeks alone in the middle of the ocean. In 2005, she became the youngest female to compete in the OSTAR, the world's toughest single-handed ocean race. In 2009, she finished the race in an impressive second place. 
White is also the fastest woman on water over one nautical mile, having broken the record for the quickest crossing of the English Channel in 2015.
Drawing parallels between the current COVID-19 lockdown situation around the world, and the isolation she endured during her three solo Atlantic crossings, White discussed how she coped alone for weeks at a time in the middle of the ocean. Read below for some of her tips and tricks on how to keep happy and healthy during this period.
1) THE IMPORTANCE OF COMMUNICATION
"Communication was super important when I was on the boat. Knowingly at that time, satellite phones cost a huge amount of money, up to US$10 (S$14.20) a minute. So phone calls were limited to a short amount of time, but that didn't mean that they weren't important. Just being able to share a little bit about what I was experiencing, share a few of my emotions, my worries, my concerns with those that I loved and trusted was really important," White said.  
"Don't underestimate the importance of picking up the phone (and talking) to somebody you love… and talking to them about what you're experiencing at the moment, how you're feeling and how it's affecting you, how it's affecting the rest of your family."
2) HAVE A ROUTINE
"We're living in a world where seconds feel like minutes, minutes feel like hours, hours feel like days. I for one can't tell you exactly what day of the week it is because they all feel exactly the same. Having a structure, having a little bit of routine to your day helps to punctuate those moments in the day and feel like you're making progress."
3) INDULGE IN SELF-CARE
"Really look after yourself at the moment. It's so easy to drift and not have breakfast, not have lunch, not have any structured headspace and at the moment, we need it more than ever… Just take yourself away, whether it's listening to an audio book, reading a book, doing an online yoga class… Just do something you really love and gives you the opportunity to put coronavirus madness out of your head for a moment."
4) GET SOME EXERCISE
"It's very easy at a time like this, when we are limited to how much we can go outside… to be really sedentary, and I don't think that's good for anybody. Whatever it may be, get your yoga mat out and do some yoga in your bedroom. Or do an online HIIT class in your front room. Just try to do something to get your heart pumping, to get some endorphins producing, and I promise you will feel better."
5) BE KIND TO YOURSELF
"I am riddled with frustration and guilt that I am not working hard enough, not being productive enough… I think it's very important to accept what your new normal is, what your productivity levels are and just be okay with that. Because they're not going to be the same that they were, but they're also not going to last forever. So try to be kind to yourself and accept that you are doing the best that you can do."
Watch IWC's Time Well Shared episode featuring Hannah White here