Who are the people that need to bank with HSBC's Jade Centre at Jewel Changi?
The world is changing, and so are the needs of international customers with global interests, says the bank's Head of Retail Banking & Wealth Management, Anurag Mathur.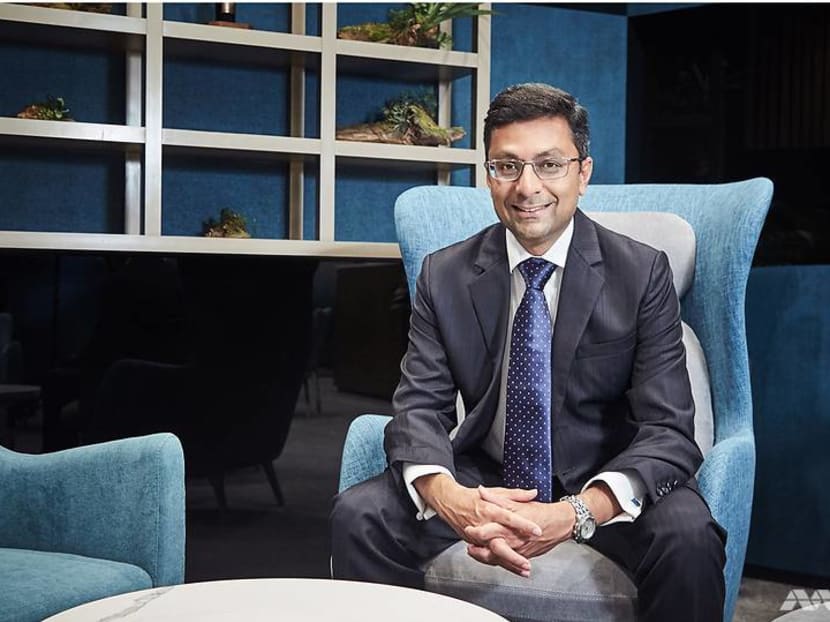 If time is money, what's the best way to capitalise on the couple of free hours you have at the best airport in the world, Changi International, before catching a flight?
Most travellers would opt to have a meal, relax in an airport lounge, or indulge in a spot of retail therapy. But if you've got S$1.2 million to spare, you could always pop into HSBC's Jade Centre to get some money, make more money, or access money-can't-buy experiences.
Unveiled in May 2019, HSBC's second Jade Centre in Singapore, located at Jewel Changi Airport, caters to the growing international retail banking and wealth needs of its affluent customers who live and/or bank in Singapore.
According to Boston Consulting Group's 2018 Global Wealth Report, the number of affluent individuals in Asia is expected to swell from eight million in 2017 to almost 18 million by 2022. At the same time, Singapore is one of the world's top-three offshore booking centres, managing US$1.1 trillion (S$1.52 trillion) of personal wealth.
"Its strategic location within Changi Airport, which is fast emerging as the lifestyle hub for Singaporeans living in the East and international travellers, will make it more convenient for our customers," said Anurag Mathur, Head of Retail Banking & Wealth Management, HSBC Bank (Singapore).
"In addition, Jewel is becoming a very visible symbol of Singapore's status as an aviation and financial hub in the region. Being associated with this iconic development is aligned to our ambition to be a leading bank for both Singaporeans and international businesses and customers."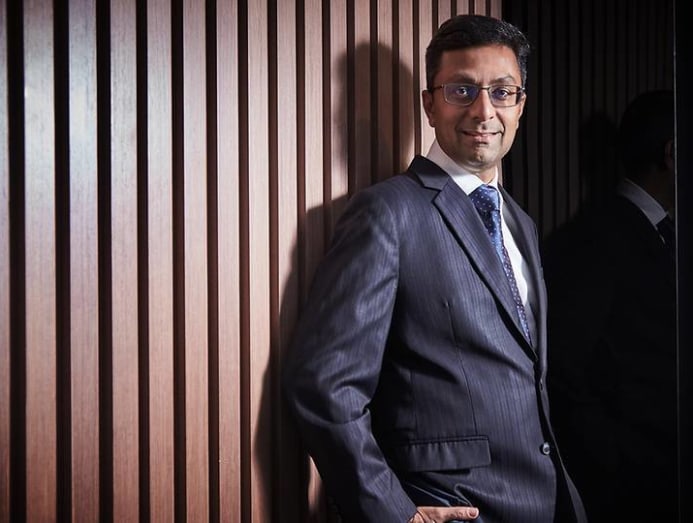 "Furthermore, it is also where the HSBC Rain Vortex is located," he added, referring to the breathtaking Moshe Safdie-designed 40m tall water feature that's the centrepiece of Jewel. Billed as the world's tallest indoor waterfall, HSBC has naming rights of the structure for the next five years.
With its lounge-like setup, the interior of Jade Centre at Jewel remains consistent with other Jade Centres in Canada, China, France, Hong Kong, the UAE, the UK and the US. It even smells like the Singapore flagship (located at Claymore), thanks to a bespoke fragrance.
HOME AWAY FROM HOME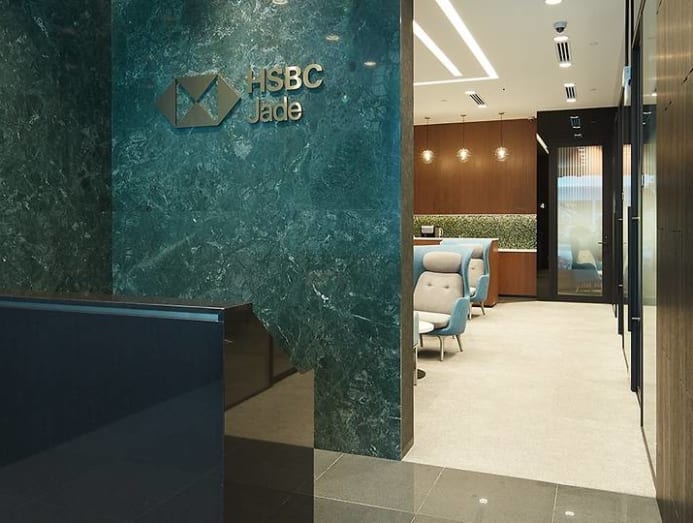 "This allows our customers to feel at home regardless of whichever Jade Centres they choose to visit. The design aims to create a premium and comfortable setting that allows customers to have meaningful and private conversations with their Relationship Managers (or) to relax and unwind if they just happen to be in the area," said Mathur.
"HSBC's global network across 66 countries and territories in key regions including Europe, Asia, and North America means we are able to serve the wealth needs of individuals based in Singapore, many of whom have global business or family connections abroad, as well as international customers with banking needs in Singapore," he added.
Internationally oriented customers are an increasingly important segment for HSBC Singapore – together with its Premier International segment, these account for half its affluent customer base.
"Growing up during times of vast social and political change, today's Jade customers in Asia learned how to be resilient in a turbulent world. Now they're defining their own path to success. They're ambitious self-improvers, constantly looking ahead for new opportunities and are always ready for a challenge. They expect their financial partners to be flexible and progressive to support their needs, providing them access to the best-in-class services and innovative products and solutions,"Mathur elaborated.
"They are busy people trying to juggle the usual pressures of life and are always on-the-go, therefore international connectivity, mobility and access to efficient digital banking platform and tools is key in addition to quality face-to-face advice."
Banking services offered at Jade include account servicing / management and enquiries, wealth / investment services and account opening, and express banking services (ATM). To serve international customers who may only be comfortable in their local language, HSBC Jade has a team from diverse cultural and ethnic backgrounds, and are conversant in different languages.
Apart from those with fixed appointments to meet their relationship managers for wealth or banking discussions, some customers drop by whenever they are visiting the mall or just before they go on a flight. Typically, they tend to stay for 30 minutes to an hour whenever they visit. Close to 40 per cent of visitors are international customers.
"While they may be based here, many of our customers have studied or worked overseas, and have regional business interests. They tend to look beyond Singapore for investment opportunities and lifestyle experiences," Mathur noted.
As such, HSBC regularly conducts local and global customer insights research to ensure it keeps abreast with consumer trends as well as gain a deeper understanding of customers' changing lifestyles or investment preferences and concerns.
Jade frontline teams are also trained to keep track of customers' preferences methodically to ensure they are served in the manner that they like. Increasingly, the bank is also leveraging data analytics to deliver greater personal and relevant customer experiences, Mathur explained.
GENERATIONAL DIFFERENCES
"The major difference between the younger and older generation customers as we observed through our research is that the younger generation is more digital savvy and receptive to DIY channels which give them the flexibility to manage their finances whenever, wherever," said Mathur.
"However, they still like to have access to wealth and investment specialists for more complex advice, which is essential in helping them identify and capture rising opportunities to growth their wealth. They are also increasingly keen to find out more about sustainable investments which can be aligned to their values and personal priorities.
"The older generation, on the other hand, are enjoying having more personal time for the first time in their lives. Hence, they value personal enrichment opportunities which will continue to build on their social capital. Naturally, inter-generation and legacy planning are areas where they expect greater support from their bank as it would ensure that their family and loved ones are well looked after for generations to come.
"This is why it is important for HSBC to have the ability to offer a 'hybrid' advice model that combines digital tools with human interaction," said Mathur.
The bank partners brands such as Christies, Small Luxury Hotels of the World, Mandarin Oriental Hotel Group, Artspace, Berry Brothers, Regent Seven Seas Cruise, Onefinestay, Abercrombie & Kent and Farfetch. These partnerships allows customers access to hundreds of global benefits spanning dining, travel and entertainment through the Jade concierge service.
Delivered by Ten Lifestyle Group, the Jade concierge service blends traditional hands-on service with a unique, state-of-the-art digital platform. Its 600 Lifestyle Managers work around the clock in 26 languages, offering unrivalled global support and service. Ten Lifestyle Group deals directly with airlines and ticketing providers, so it can pass on the best available prices for flights in key markets and can provide concert tickets at face value whenever possible, even for the most popular gigs.
In addition, the bank hosts the Origins of Luxury series of exclusive events every quarter to provide HSBC Jade customers unparalleled access to luxury lifestyle experiences.
Recent examples include a history- and music-themed soiree held at the historic Victoria Concert Hall to mark the Christmas season last year, where Britain's oldest wine and spirit merchant Berry Bros & Rudd treated guests to exclusive tastings of some of its finest and rare vintages over live orchestral performances.
Another event focusing on art and design saw guests enjoying bespoke cocktails in a setting showcasing artwork by Marc Chagall and interior decor items from luxury brands such as Christofle and Atelier Swarovski. An intimate dinner set against specially designed tablescapes was followed by a lively presentation on market trends by HSBC's Chief Global Strategist, Joe Little, and a panel discussion that included Paul Mackel, HSBC's Head of Global Emerging Markets, FX Research.