Hyatt Hotels' APAC President: We will open 21 new hotels and resorts by 2020
Key properties in the region include the Park Hyatt Kyoto, Andaz Seoul Gangnam and Alila Dalit Bay on Sabah's pristine west coast, David Udell tells CNA Luxury.
Luxury travellers are a demanding lot. It takes a great deal more than thousand-threadcount sheets and Salvatore Ferragamo bath amenities to wow a been-there-done-that-seen-it-all jet set crowd these days.
Just ask Olivier Jolivet, CEO of COMO Hotels & Resorts. The upscale boutique hotelier is upping its game with ultra exclusive destination experiences like its recent Himalayan Film and Photography Expedition with award-winning photographer Michael Turek at its two Bhutan properties: Uma Paro and Uma Punakha.
In Florence, Italy, the Il Salviatino hotel takes the not-so-humble bubble bath to a whole other level of luxe: Filled with Prosecco, Spumante, or French Champagne at €9,000 (S$13,800) a pop. Make that several trillion snaps, crackles and pops.
The Burj Al Arab Jumeirah in Dubai, meanwhile, gives guests 24-karat gold iPads to brandish for the duration of their stay.
Then there's the US$450,000 (S$611,000) Want The World package at The Venetian in Las Vegas (where else), which lures high-rollers with a four-night stay in its Presidential Suite, a personal butler and photographer, magnums of Swarovski-encrusted Moet & Chandon, and a custom-made cake with the most outlandish cake-topper imaginable: A diamond necklace.
"Today's increasingly diverse luxury travellers are looking for greater personalisation, whether they are travelling for business or leisure," observed David Udell, Hyatt Hotels' Asia Pacific President.
Their desire for unique, authentic experiences will continue to shape the industry in a big way and bespoke experiences are becoming the order of the day, Udell believes.
HEY, BIG SPENDERS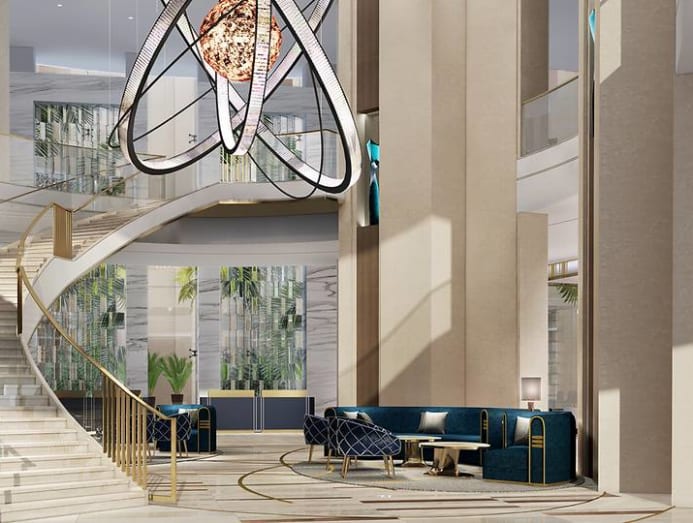 The hospitality behemoth, already with more than 180 hotels in 17 countries across the Asia Pacific, is now augmenting its luxury portfolio with 21 new hotels and resorts slated to open by end-2020.
Hyatt's luxury portfolio, which currently accounts for 40 per cent of the group's overall business, will be boosted by more than 25 per cent when these new luxury properties open their opulent doors.
Its luxury business comprises the Park Hyatt, Grand Hyatt and Andaz hotel brands, and is also going more lifestyle and wellbeing-focused with the acquisition of Two Roads Hospitality in late 2018, which added Alila to the portfolio along with Destination, Joie de Vivre, Thompson and Tommie hotels.
What's driving this sudden burgeoning of properties?
"We see enormous potential to grow our luxury portfolio in the Asia Pacific," said Udell.
And, as most other hospitality players will also attest: Fierce demand from Chinese consumers.
"Greater China remains one of the most important markets for Hyatt and we plan to double our presence in Greater China to care for Chinese and foreign travellers in meaningful ways," he said.
Added Udell: "Today's Chinese consumers are an evolving demographic as they travel domestically and internationally more than ever before. According to the Ministry of Culture and Tourism of The People's Republic of China, domestic tourism revenue saw a 13 per cent increase last year, recording CNY5.05 trillion (almost S$1 trillion) in revenue."
China, alongside India, represents the two fastest-growing outbound markets in the world. Topping the list for outbound tourism spending in the Tourism Highlights 2018 report by the United Nations World Tourism Organization, Chinese travellers circulated some US$257.7 billion around the world the previous year – and Hyatt and its brigade of brands are positioning themselves to net their future spend.
THE ALLURE OF ALILA
Alila, which means Surprise in Sanskrit, is all about the kind of personalised hospitality Udell alludes to.
"Known for its combination of innovative design, eco-luxury and an unprecedented level of private space in unique locations, what sets the Alila brand apart is crafted artisanship, personalised hospitality and bespoke journeys," he said.
Two new Alila hotels will soon open in Malaysia and Oman: Alila Dalit Bay on a pristine beachfront along Sabah's west coast with a longhouse design inspired by the indigenous Dusun Lotud tribe, and Alila Hinu Bay in the coastal town of Mirbat in the Dhofar governate in southwestern Oman.
THE WORLD OF HYATT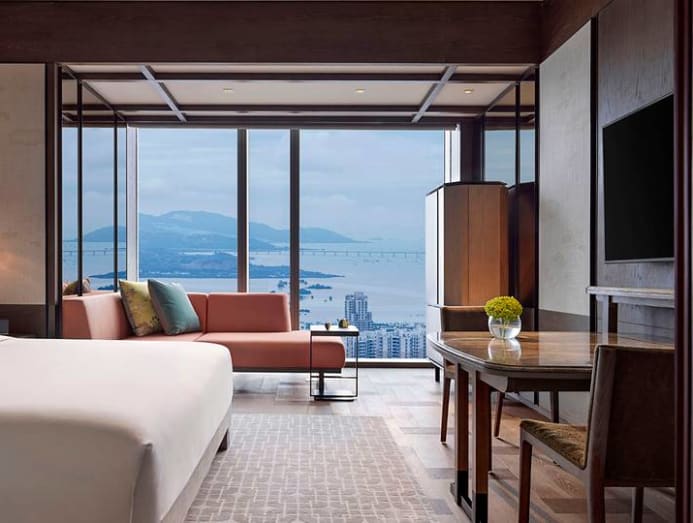 The brand most powering the group's aggressive expansion, however, is Park Hyatt.
"We will have a record number of seven Park Hyatt hotels opening in under two years," Udell said. "This is a significant milestone for Hyatt since, on average, we add one Park Hyatt property per year."
These will be in locations the group has identified as top cultural and business destinations such as Kyoto and Niseko in Japan, Suzhou and Shenzhen in China, Jakarta in Indonesia, Doha in Qatar, and Auckland, New Zealand.
Park Hyatt Kyoto, for example, is conceived as a luxury guesthouse in the heart of Higashiyama – one of the best-preserved historic areas in Japan's former imperial capital.
"The hillside retreat will be an architectural gem, designed as the quintessential guesthouse illuminated by the mist and the moon, offering a unique blend of modern heritage and hospitality," said Udell.
Then, there's Park Hyatt Niseko Hanazono set to open this winter in the popular ski destination deemed one of the world's best.
"The resort will offer ski-in, ski-out access alongside breathtaking views of Mount Yotei – often referred to as the Mount Fuji of Hokkaido Island," he added.
Conceptualised by influential design studio Yabu Pushelberg, Park Hyatt Shenzhen will offer "an Asian-inspired sanctuary in the heart of the city's Futien business district." It will also house the city's loftiest restaurant, Altitudes, on the 117th and 118th floors.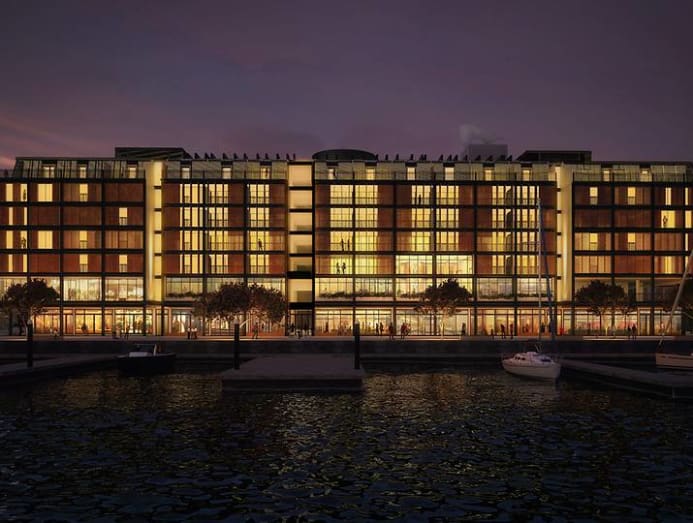 In New Zealand, Park Hyatt Auckland will be positioned as a sophisticated, waterfront wharenui (Maori for home) where intimate experiences authentic to local culture take centrestage, in the Wynyard Quarter with unobstructed views of the Waitemata Harbour.
The group's grand dame, Grand Hyatt, will continue expanding its reach in China, India, South Korea, Saudi Arabia and Kuwait.
Hefei, capital of Anhui Province in China, will get its tallest hotel with Grand Hyatt Hefei, while the brand is also erecting its first hotel in Saudi Arabia, Grand Hyatt Al Khobar, in one of the largest cities in the Gulf Cooperation Council (GCC) which, together with Dammam and Dhahran, form the Triplet Cities – Saudi Arabia's key economic and tourism hubs.
FIRSTS FOR ANDAZ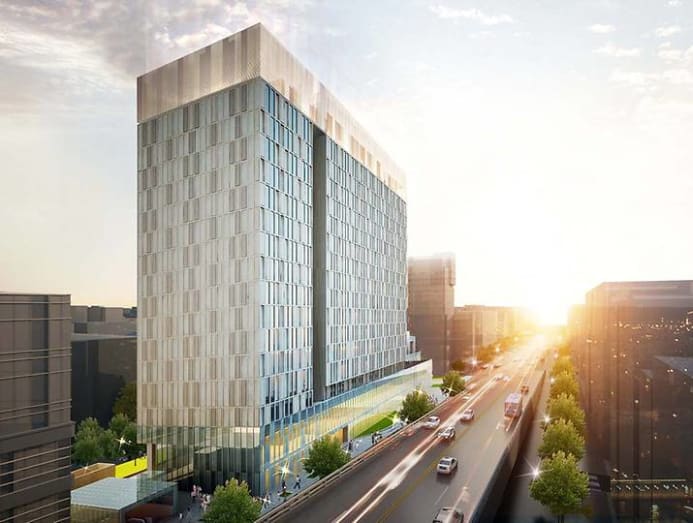 More firsts in South Korea and Dubai as Andaz Seoul Gangnam (designed by Studio Piet Boon from the Netherlands) moves into the vibrant, affluent Apgujeong neighbourhood of the Gangnam district, and Dubai also gets its first Andaz hotel: Andaz Dubai The Palm, providing guests with exclusive beachfront access.
All in, the Andaz brand, named after the Hindi word for personal style, will be doubling its footprint in the Asia Pacific with new openings in Bali and Shenzhen, Sanya and Xiamen in China.
Come 2020, luxury travellers will no doubt be spoilt for choice and you may just step into a Hyatt-owned property without even knowing it.