An insider's guide to avoiding the touristic hordes in Munich, Germany
Stefan Leser, CEO of Langham Hospitality Group, spills the beans on how to enjoy the picturesque German city – away from the hordes of tour bus travellers.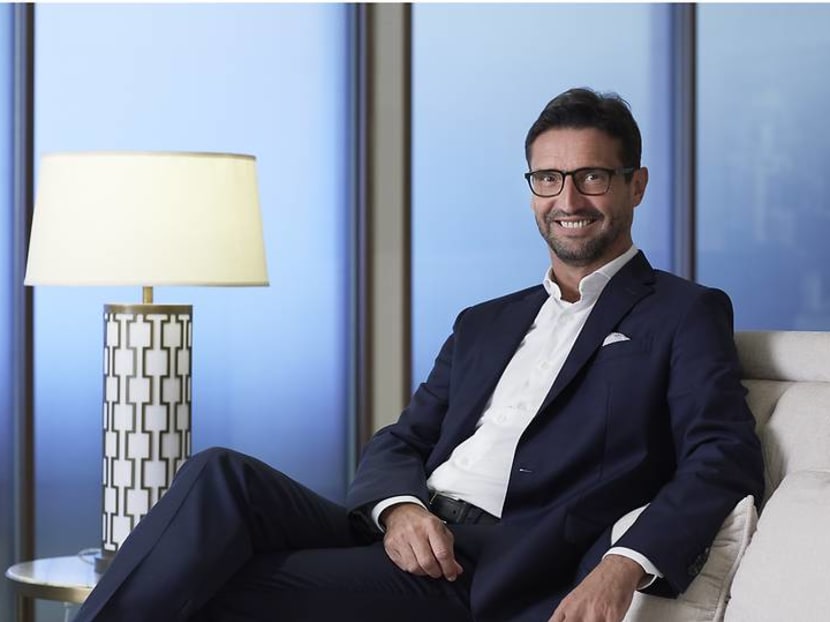 If you've been to any of the major European cities this summer, such as London, Paris or Rome, chances are you would have experienced firsthand the effect of overtourism in these iconic cities. From masses of selfie-taking travellers, endless admission lines to museums and other places of interest, and overbooked hotels, this sure ain't your bucket list getaway. Sigh.
Still, despite the negative effects of mass tourism, you can still have your dream Eurotrip – with a little bit of insider information on where to go and what to do.
Having lived and worked in Munich for over a decade, Stefan Leser, chief executive officer of Langham Hospitality Group, understandably has a soft spot for this beautiful city. "The city is flat and is home to many centuries old buildings and museums. Although Munich is urban and large, the only skyscrapers are at the edges of the city," said Leser, who has nearly 30 years of experience in the travel and hospitality industries.
Before assuming his role as CEO of Langham Hospitality Group, he was the group chief executive officer and a member of the board of directors of hotel chain Jumeirah International. "Munich constantly tops quality of life polls and is rated as the best city to live in Germany and I couldn't agree more."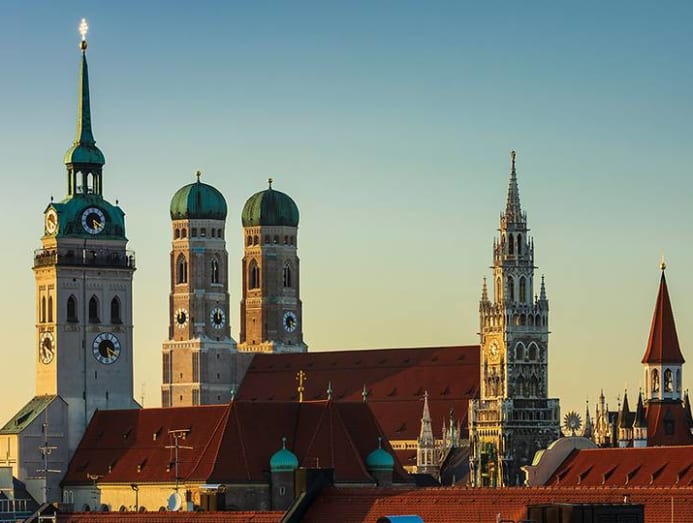 When in Munich, offered Leser, a must-try is the schweinebraten, which is roast pork served with gravy over the top and sauerkraut and potato dumplings on the side.
And a top tip for those who like their libations: "When you're too drunk to handle another litre of beer, ask for a Radlermass which is composed of half beer, half lemonade (sweet version) or half beer and half sparkling water (sour version)."
The seasoned travel professional has also held senior roles at Kuoni Travel Holding, a leading Swiss travel services provider. Naturally, he has a knack for dispensing travel tips and advice on how to get the most out of a vacation. Bookmark his favourite local hangouts and must-dos for the next time you rock up to this German city.
ENJOY WIENER SCHNITZEL IN A HISTORIC BUILDING
"For a more formal dinner, I like dining at Sudtiroler Stuben by one of Germany's best chefs, Alfons Schuhbeck. It is a very elegant restaurant that serves fine Bavarian cuisine.
"There is also the Spatenhaus an der Oper which is housed in a 14th-century building directly across from the National Theatre Munich. The restaurant is divided into two levels serving two different menus, with the top floor providing a more formal experience. The dining rooms are decorated with hand-painted wood paneling, large arched windows, high ceilings with medieval-style chandeliers. Alternatively, you can enjoy outdoor dining in the shaded patio during summer. The menu includes traditional dishes like Wiener schnitzel with roasted potatoes, and crisp Bavarian pork in a dark beer sauce and the classic apple strudel.
"For something really local with a great atmosphere, head to Bar Centrale where you can grab a cup of coffee, beer, drink or a quick bite. They serve simple but fresh and good food throughout the day."
SEE ANDY WARHOL'S PORTRAIT OF MARILYN MONROE
"Museum Brandhorst only opened in 2009 but has already become an established part of the Munich art museum trail. One of the key features is that the museum has wide-open galleries and vast white walls. Its permanent exhibitions include works by modern art icons such as Damien Hirst, Joseph Beuys and Andy Warhol (including his famous Marilyn Monroe portrait). It's also home to one of the largest Alex Katz collections in the world. Entry on Sundays is only €1 (S$1.55) so that is a good day to visit."
GO SWIMMING IN ONE OF EUROPE'S MOST BEAUTIFUL BATHHOUSES
"The Muller'sches Volksbad is often described as one of Europe's most beautiful swimming pools. Built in 1901, this bathhouse is located on the banks of the Isar River, it is a stunning piece of architecture which has been lovingly maintained in its original style – its lofty entrance hall is decorated with marble pillars and ornate light fittings, the doors decorated with curving script. There are swimming halls, Roman-Irish sweat bath, spa zone, sauna, cold and tepid pools and a rest area with deckchairs for taking a break from the heat."
SHOP (AND LIVE) LIKE ROYALTY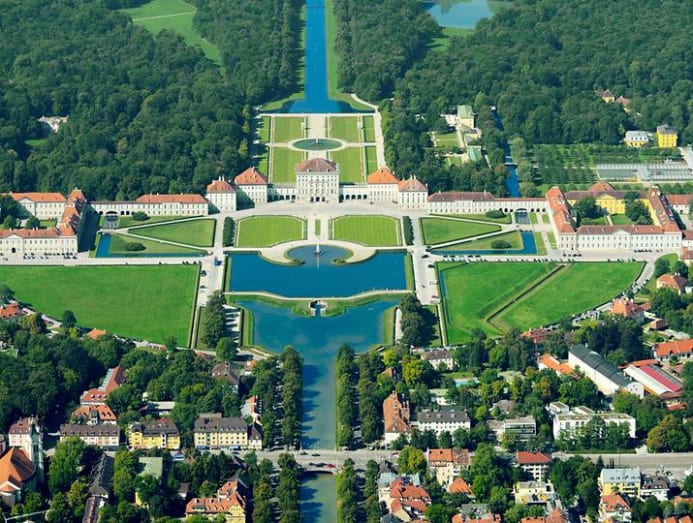 "Not known to most tourists and very exclusive to Munich is the Nymphenburg Porcelain Factory – where gifts to kings are handcrafted. Nymphenburg is the porcelain manufactory of the Bavarian Crown. The noble art of porcelain-making has been cultivated here since its founding in 1747. It is also the last porcelain manufacture which is still owned by royalty. In 2011, HRH Prince Luitpold von Bayern took over ownership.
"The pieces here are handmade using techniques passed on and preserved from generation to generation. Artists, architects and designers including Miuccia Prada, Karl Lagerfeld, Olaf Nicolai and Hella Jongerius have created pieces for this brand.
"Stay just a stone's throw away at newly-opened The Langham Nymphenburg Residence, which is located in the stately park estate of Nymphenburg Palace. Built in 1675 and a UNESCO World Cultural Heritage site, the Palace was once the summer residence of the Bavarian monarchs and remains one of the largest royal palaces in Europe."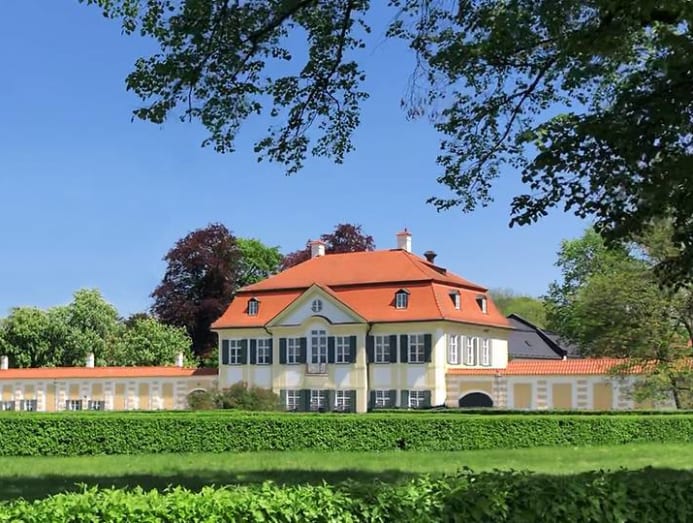 EXPLORE THE CITY'S EPICENTRE OF COUNTER-CULTURE
"Schwabing was [Munich's] hippest neighbourhood in the 1960s and has been undergoing something of a revival over the past ten years. Just north of the centre of Munich, [the area] was once known for its German avant-garde culture. Its bookstores, restaurants and open-air cafes were meeting places for artists, writers and intellectuals during the 19th and 20th centuries.
"It is now home to multimillion-Euro homes, is a hotspot for Art Nouveau architecture and borders one of the  world's biggest city parks, the Englischer Garten. Here you can walk, run, cycle and play sports games on the large grassy meadows.
"The area has many dining spots. Two Michelin-starred Tantris has a menu inspired by France and Switzerland and has a 1970s retro interior. For more casual fare, a pub founded in 1903, Alter Simpl is also popular for its Bavarian dishes."