Meet Aman Essentials CEO Kristina Romanova, the brains behind the hotel's lifestyle push
From sleek leather charms to its newly launched skincare line, Aman is on its way to becoming a fully fledged lifestyle brand.
Despite my determination to take mental notes during the 90-minute Aman Advanced Facial, I was lulled to sleep somewhere between the ultrasonic scrubbing and the head massage. Like every great spa treatment, I can't pinpoint the exact moment I succumbed to sleep.
I was roused by the cool sensation of a cryo bulb on my face, gently massaging my skin to make it tighter and brighter. I was also awake to enjoy every minute of the indulgent finale of Aman Tokyo's latest spa treatment: A luxurious double masking routine featuring a mineral mask from Kose followed by the Aman Nourishing Gold Algae mask. While my skin was soaking in all the goodness, the therapist expertly massaged my arms, legs, and neck making this facial more relaxing than some of the full-body treatments I've had in the past. It's not surprising: Aman is one of the first hotels to take wellness seriously, transcending its purpose as a "home for the night" to become a true healing escape. It wasn't long until Aman junkies — the nickname for its loyal fans across the world — wanted to take the hotel home with them, beginning with the spa.
"We created Aman Essentials following the demand of our clients who would ask us if they could purchase the body oil used during an incredible massage. We started with the original Aman Skincare collection, which was focused on body and bath as an extension of the Aman Spa experience. Over time, we've been adding new collections such as our ready-to-wear line as well as our recently launched Leather Collection, with 19 pieces of  handcrafted accessories and bags," said Kristina Romanova, CEO of Aman Essentials, the brand's lifestyle arm offering beauty, wellness, home and fashion products.
The concept of bringing a piece of the hotel home post-holiday is nothing new. We've long been able to purchase a fluffy robe, pick a pretty keepsake from the gift shop, or if you're cheeky, take all the designer toiletries home. For Aman, the transformation to lifestyle label is approached with the same precision and intent as the creation of their legendary resorts.
According to Romanova, the vision for Aman Essentials is to be a "standalone luxury lifestyle brand", offering an entire ecosystem that espouses the "Aman lifestyle". The rapid growth of the division mimics the hotel's swift expansion worldwide — Aman has six upcoming properties spanning Niseko to Mexico — but Romanova takes each step carefully.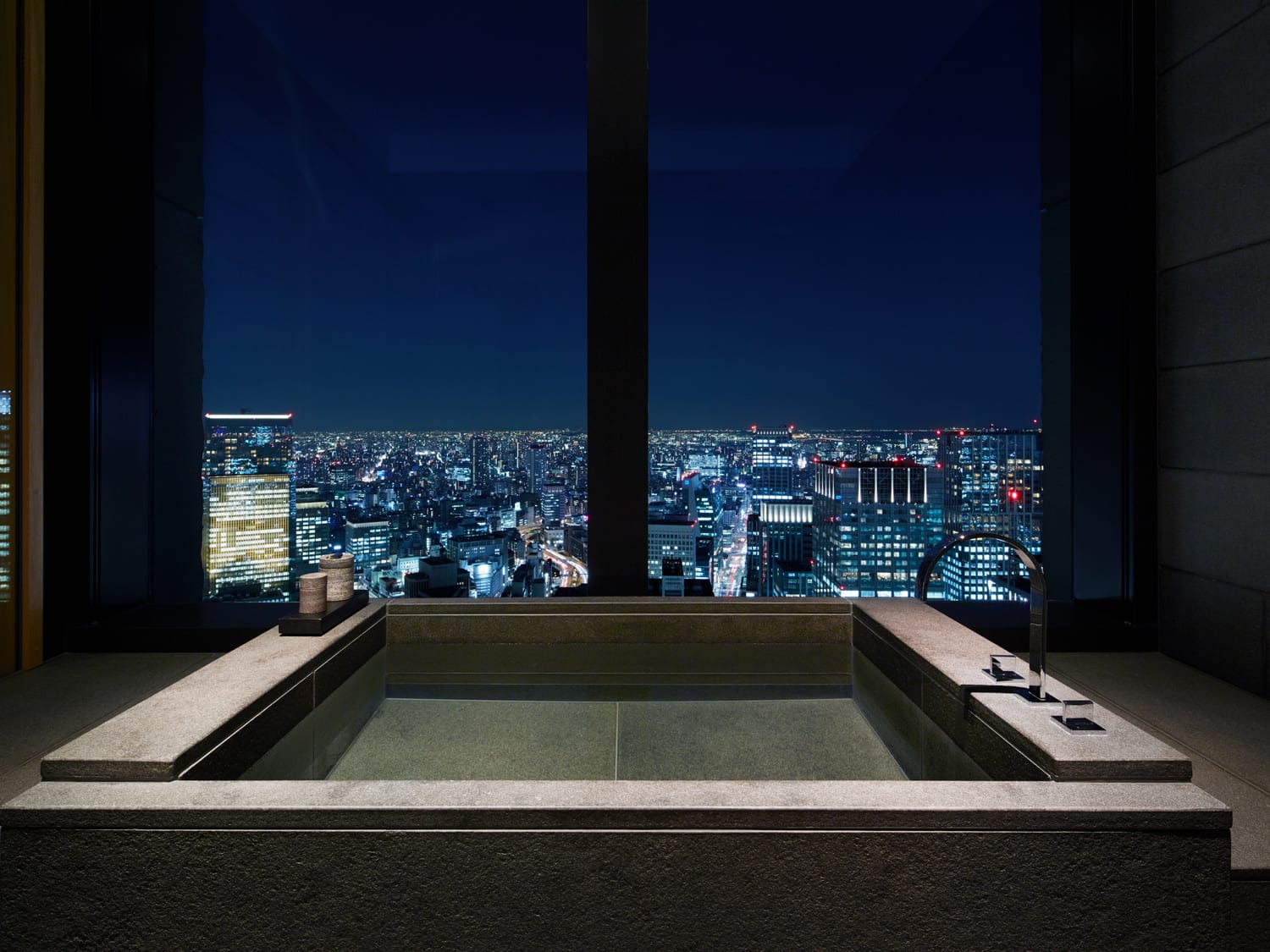 Case in point: The newest skincare collection Essential Skin, which launched in January after two years of preparation. They collaborated with Japanese brand Kose to create an everyday line that is suitable for everyone and every setting, one that "encourages deep hydration and is formulated to protect skin from environmental stressors". Comprising five products — Clarifying Milk Cleanser, Skin Activating Toner, Replenishing Face Serum, Radiance Face Cream and Illuminating Eye Cream — Essential Skin is infused with purple rice bran and indigo extracts that are packed with antioxidants.
The idea for a universal beauty line came both from guests' needs, as well as Romanova's 'skinimalism' approach. "I'm a total beauty junkie and love trying products, but over time I have learnt that my skin responds best to a routine which is gentle on my sensitive skin. This is what I set out to achieve with Aman Essential Skin and I'm really proud that we have made a line which is simple and yet effective on all skin types, ages, genders and can be tailored for any climate."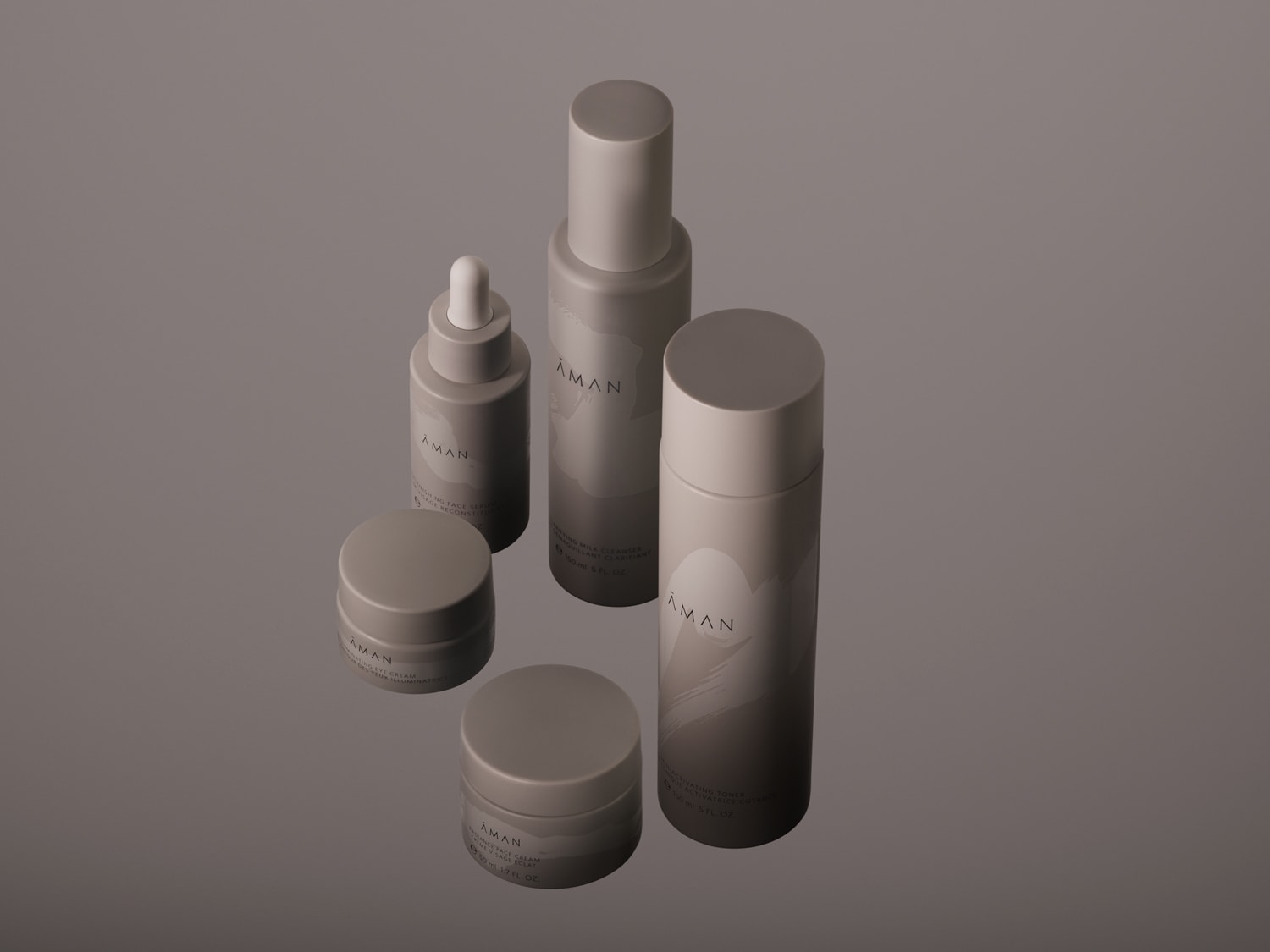 CNA Luxury speaks to Romanova, who shares her views on wellness, the company's sustainability practices, and what's next for Aman Essentials:
Aman Essentials is a reflection of the "Aman way of living". How would you describe this lifestyle in your own words?
I think of the Aman lifestyle as a relaxed form of luxury, which is personal and tailored to each guest, anticipating their needs before they have even considered them themselves.
The Aman DNA itself is known for its impeccable design and architecture, unique locations, unparalleled service, plus privacy, peace and discretion. This ethos is visible throughout our collections as well as our destinations.
From SVA herbal supplements to Aman fine fragrances, which specific products have resonated with your clientele the most and why?
Each of our product categories have been created based on the demand from our guests, so we find that there has been an extremely positive reaction to each of our collections. The monogram pieces within our Leather Collection have resonated particularly well with our clients, as the pieces are sleek and unisex so they appeal to all ages and genders.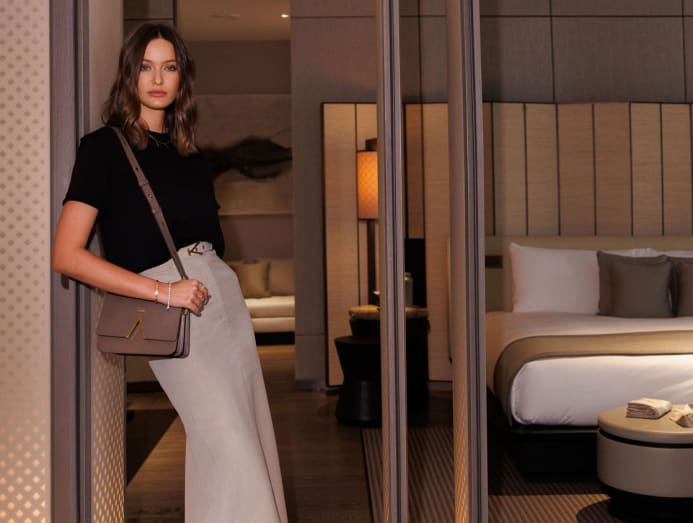 Why did you decide to partner with Kose for Essential Skin and how was it like working with them?
I admire the attention to detail and exceptional quality of products created in Japan; the Japanese principles on beauty and skincare also really resonate with me. Given there is a long standing connection between Japan and Aman, I felt it was the right fit for us to craft our new skincare line here.
Kose is a celebrated manufacturer of both cosmetics and skincare. There was also an existing relationship between Aman and Kose, as we offered a facial treatment on the Aman Spa menus at select hotels including Aman Le Meeleezin, Aman Spa at The Connaught, London and Aman Tokyo.
Working with the Kose team was an incredible experience — they were so open to my feedback and ideas, while bringing their decades of expertise to the table in order to make my vision for these products a reality.                                 
Now more than ever, wellness and mental health is in the spotlight. What does wellness mean to you personally?

           
Over time I have come to realise that beauty really comes from within. If you don't look after yourself, you won't feel your best and your inner beauty won't shine through. I firmly believe that if you don't treat your body well, it doesn't matter how many creams you apply; it will show that you're not taking a holistic approach to well-being.
As a busy working mum, I try to carve out time for myself each morning to do my daily yoga practice and breathing exercises. If I have time in the evenings, I love going for a bath. My daily ritual helps me unwind — I use our Coconut Milk Bath and light our Grounding Candle, taking time to breath and contemplate, which I find incredibly helpful in giving me balance and maintaining my well-being.
Sustainability is very important to discerning consumers. How is Aman Essentials striving to be sustainable?
We're not only committed to developing the finest quality products, but we're also looking at how we can have the smallest impact on the planet. Owing to this, as a minimum requirement, every supplier is required to sign an Aman Code of Conduct that sets out clear standards in relation to environmental consideration and working conditions.
This approach and transparency with our manufacturers and suppliers from the beginning of our relationship with them guarantees we are all aligned with our goals regarding the product, our ethos, and long-term ambitions surrounding sustainability.
We're also continually improving with regards to packaging. For example, the packaging across our Aman Skincare collections is sustainably sourced using recycled and recyclable materials. In addition, all of our paper is fully recyclable and sourced from FSC-certified forests for our outer packaging. Many of our manufacturers use renewable resources like Kose's factory, which is powered entirely by solar energy.
With our ready-to-wear and leather collections, we're also mindful about being as sustainable as possible. Our leather collection only uses materials produced as a by-product of the meat industry while our fabric suppliers must have relevant sustainable practice certificates from independent bodies such as Oeko-Tex and Global Organic Textile Standards.
What's next for Aman Essentials in terms of partnerships and product lines?
We don't have new collaborations in the immediate future, but we do have further product development in the pipeline, including homeware, childrenswear, fine jewellery, food and beverage, and additional ready-to-wear collections.                                     
The direct-to-consumer element of the brand has grown hugely over the last two years, and it is an area we are investing in further as our long-standing brand loyalists appreciate the ease in which they can continue their Aman experience at home. Over the course of the next 12 months, we have several new retail partnerships to announce including with global online retailers and luxury department stores across Asia.