Not travelling? You can still get your favourite duty-free items
According to Nicole Foo, vice-president of online retail for Changi Airport Group, iShopChangi allows non-travellers to access travel exclusives at tax- and duty-free prices without buying a plane ticket.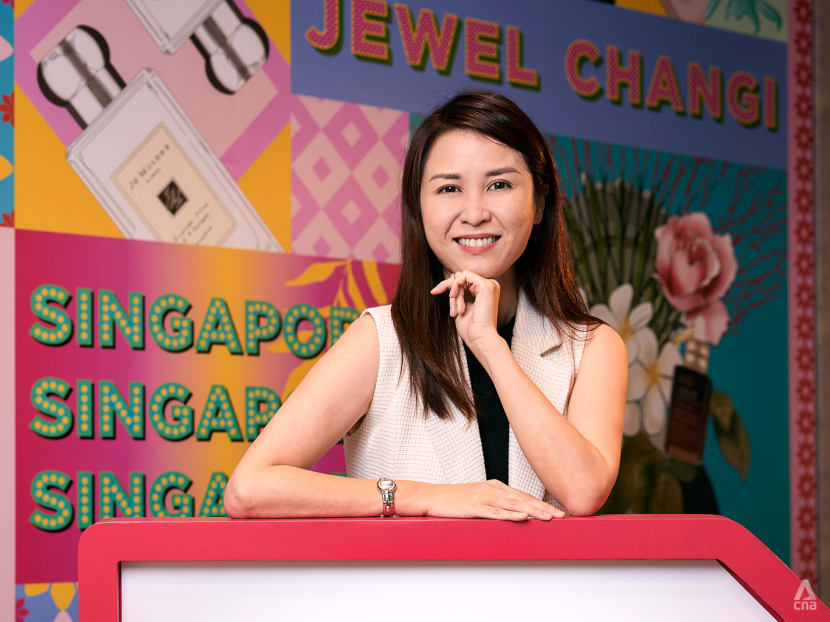 Hands up those who feel a holiday isn't complete without that detour to the duty-free shop en route to the baggage carousel. Now imagine you can still do that without a boarding pass and taking swab tests.
Say hello to iShopChangi, Changi Airport's e-commerce platform that is a one-stop shopping destination across all airport terminals and Jewel Changi Airport.
Pre-pandemic, its main target market was for passengers to browse, compare prices and purchase their desired items in advance and over an extended window of time, without having to worry about the item being unavailable in their arrival or departure terminal, or popular products being out of stock on the day that they're flying. The focus has now shifted to the non-traveller market while waiting for international travel to return to its former heyday.
Nicole Foo, vice-president of online retail for Changi Airport Group, said that the pandemic has caused iShopChangi to accelerate its strategy to expand its focus to non-travellers in 2020.
"This resulted in a revamped proposition of being one of few dual marketplaces catering to both travellers and non-travellers in Singapore. Now that iShopChangi caters to both segments, shoppers can look forward to tax- and duty-absorbed pricing on their favourite buys, and be assured of 100 per cent authenticity with products direct-from-sellers – with or without flying," she shared.
It is not just the typical, mass-market and popular brands that are being retailed on iShopChangi. The platform has been launching exclusives that are not available anywhere else. It was among the first to release the entire Diageo Legends Untold collection in November 2021, which promptly sold out within 24 hours.
The limited-edition Cordon Bleu released by Martell each year is usually only accessible to travellers. This year's Martell Cognac France Cordon Bleu "The Audacious Voyage" collection is within tax-absorbed reach with a few clicks from the comfort of home, complete with doorstep delivery.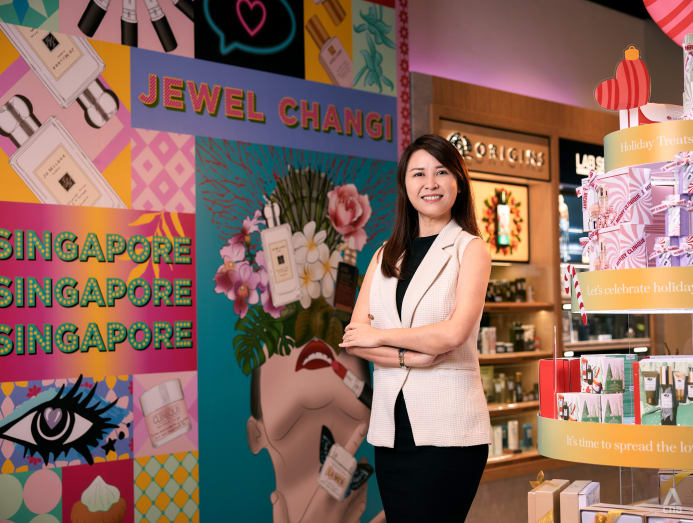 In the past 20 months, iShopChangi has on-boarded nearly 1,000 new brands across 130 merchants and now has 24,000 items across 10 categories such as beauty, wine and spirits, electronics and technology. These include brands with no retail presence at the airport, such as Dyson, Glenmorangie, IDS Skincare and Hook Coffee.
The platform's customers have increased by 60 per cent and the typical shopper profile has changed: Now they are mostly between the ages of 30 and 50 years, compared to the 20 to 40-year-olds making up the majority pre-pandemic.
The wines and spirits category saw the biggest growth, with a seven-fold increase from 2020. Besides popular brands such as Choya and Hendrick's Gin, iShopChangi also carries rare spirits such as the S$1,350 Caperdonich Unpeated 30 Year Old Single Malt, whose distillery has closed, making the bottles listed on the website among the last few left in the world.
Foo added: "We also bring in rare and unique labels for our shoppers who are keen on trying something new and interesting. We stock 98- to 100-pointer wines like Brunello Di Montalcino Riserva DOCG 2015 and Louis M. Martini Lot 1 2013. We bring in award-winning items including sakes like Kiminoi Yamahai and Manotsuru Prestige Junmai Daiginjo Miku and Daiginjo Maho."
Given the intensely competitive nature of e-commerce, iShopChangi is not only banking on limited edition releases and the allure of duty-free prices to draw in consumer loyalty; it is also leveraging on its reputation for trusted quality and excellent customer service.
Foo said: "It's the assurance that we give to customers. If we cannot meet your delivery timeline, we take the effort to manually sieve out all the orders that could be affected and drop a personal note to the customer to say that it may be delayed by one or two days."
Passengers can shop online between 30 days and 12 hours before their departure flights and buy from any shop within the four airport terminals. Purchases will be consolidated and, if you need them for your trip, you can collect them from the departure collection centres situated at every terminal. Non-travellers can opt to collect their purchases at Level 1, Jewel Concierge Counter at Jewel Changi Airport. Got a query? Customer service agents are on standby from 9am to 9pm daily via WhatsApp live chat. There is also a 30-day money back guarantee (with the usual terms and conditions applied).
Jewel Changi retailers are the latest to be added to the website, such as Tong Garden, Pedro, and Pazzion. Expect more collaborations among local brands to create limited-run products such as kaya-based coffee, ice cream and cocktails from Hook Coffee, Obsessive Chocolate Desire and Gudsht last year. More wellness offerings are also on the cards: Homegrown brand Kinohimitsu just launched its SKNNY Coffee on iShopChangi ahead of other Singapore and Malaysia retailers, which will only have it on their shelves from mid-January 2022.
A physical boutique at Jewel Changi called BEAUTIQUE by iShopChangi was launched this September in collaboration with beauty and cosmetics conglomerate Estee Lauder Companies as iShopChangi's first omni-channel concept. The brick-and-mortar store complements its online selection such that walk-in shoppers enjoy the same retail privileges as online ones.
Also likely to continue in 2022 would be the annual iShopathon, a campaign offering five weeks of special deals on iShopChangi. Its livestream audience grew from 9,000 in 2020 to 52,000 in 2021 with an average of over 7,000 engagements per live segment.
Foo said: "It is all part of the Changi philosophy to delight our customers with all these first-to-know and exclusive experiences and to serve them well. We are heartened to see our customers, who have shopped with us as a traveller pre-pandemic, continue to shop with us as a non-traveller. We are motivated to work even harder to make sure that Changi remains top of mind as we continue to add value to our shopping experience."