Why this CEO left the corporate world to help transform the lives of youths
Prior to joining Halogen Foundation Singapore, Ivy Tse never considered a full-time job in the non-profit sector. These days, she finds meaning in creating a brighter future for the younger generation.
As a young undergraduate student, 33-year-old Ivy Tse had one goal in mind – to land a job in the corporate world. It was a career dream she never thought to question.
"I was so sure that when I graduated, I wanted to work in the corporate world. What attracted me was the pace and prospect of climbing up the corporate ladder. I was quite ambitious and competitive, and I still am in some ways," said the current CEO of non-profit organisation Halogen Foundation Singapore.
Tse's pivot into the non-profit space was one she never saw coming. After completing an internship at Procter & Gamble, one of the biggest multinational corporations in the world, Tse continued on as a full-time staff. Then one day, she was hit with a sudden realisation.
"I was in a meeting, listening to the presentation of a very respected manager on the team. He was a trusted advisor whom even the big bosses would go to for advice. His teammates spoke very highly of him. I thought that maybe if I worked hard, in ten years, I could be like him," Tse recalled.
"But this dream was interrupted with the thought of, 'and then what?' All along, I had this assumption of what I wanted to do, but all it took was a simple thought to question this dream."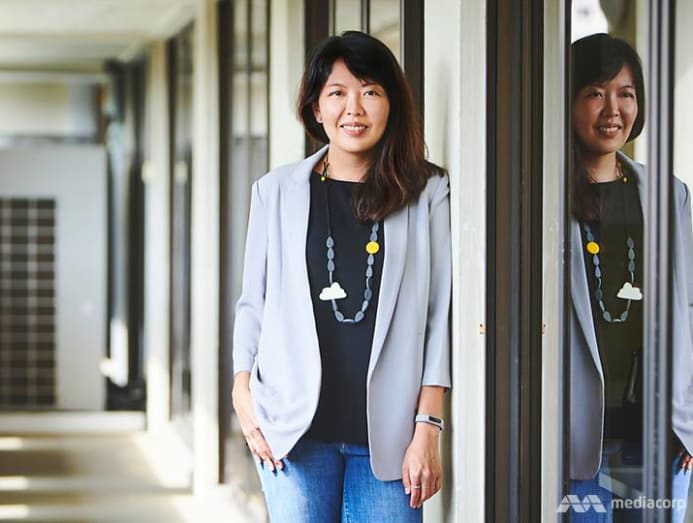 Feeling a little lost about her future, Tse reached out to friends for advice, one of whom put her in touch with Martin Tan, the co-founder of Halogen Foundation. The pair met up for coffee and a few weeks later, Tse went down to one of Halogen's sessions, where Tan was conducting a mass talk with a group of junior college students.
"I still remember this very inspirational moment," Tse shared. "Martin was sharing his story on why he decided to start Halogen. He revealed that he had two daughters, who were probably two and six years old back then, and he often wondered what kind of world they would grow up in.
"Then he reached out to the students and said that some of them might be his daughters' teachers in the future. Or their managers or bosses by the time they enter in the working world. Some would be policymakers that will change the nation where they live. That's why he saw no other reason than to pay forward now. It was a very powerful moment for me and I left very thoughtful about whether I really needed to climb the corporate ladder."
Despite having been active in community development groups and embarking on volunteer trips in Southeast Asia during her school days, Tse had never considered a job in the non-profit sector. Afraid that she would lose an opportunity, Tse made the decision to leave her corporate job to join Halogen, first starting out as an events executive before eventually taking on the role as CEO of the organisation.
 "I think I was really lucky. At the time, I don't think Martin or myself realised that the fit would be so good to the point that I would be here for eight years," she confessed.
"I was so sure that when I graduated, I wanted to work in the corporate world. What attracted me was the pace and prospect of climbing up the corporate ladder." – Ivy Tse

HELPING YOUTHS TO FLOURISH
Halogen Foundation Singapore was founded in 2003 with the aim to inspire youths to make positive changes in society. The organisation's suite of programmes revolve around three themes – leadership, entrepreneurship and mentorship, all focusing on building resilience and inner strength in youths and equipping them with soft skills needed to help them to succeed.
The organisations programmes are available to all youths, regardless of income or family background. "Our goal is to transform a generation. Every youth needs to flourish, and to do so, they need these fundamental skills," Tse explained.
One of the organisation's signature programmes is the Network for Teaching Entrepreneurship (NFTE, pronounced as 'nifty'), a funded programme designed to activate the entrepreneurial mindset and build business skills in youths from underprivileged backgrounds.
As part of the 60-hour NFTE curriculum, participants are tasked to develop their own business plans. They are paired up with corporate volunteers, who act as mentors along their journey. By equipping youths with an entrepreneurial mindset, the programme hopes to teach youths the importance of being resourceful and resilient even in the midst of setbacks.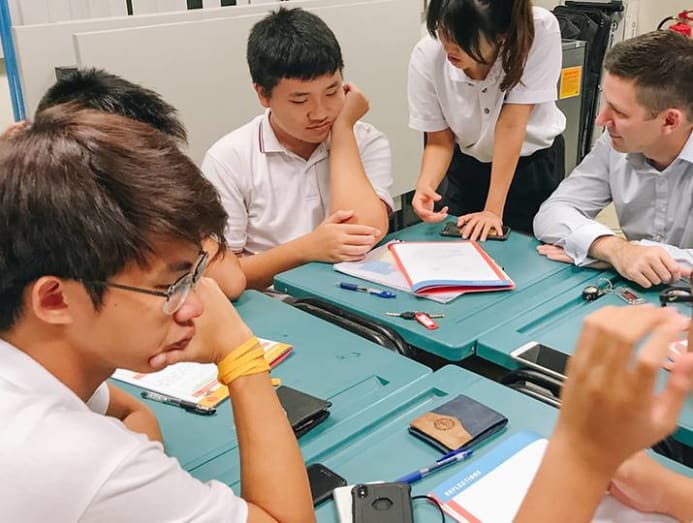 Halogen also runs the annual National Young Leader Award that not only recognises everyday young leaders, but also provides applicants with the opportunity to hone their leadership skills through masterclasses and dialogues.
"One very important belief of the organisation is that young people are very resourceful, beyond what we think they are capable of. But very often, all they need is a spark. In Singapore, we are quite lucky that there are opportunities if you hustle, but what's difficult is getting a young person to want to hustle," Tse said.
"In Singapore, we are quite lucky that there are opportunities if you hustle, but what's difficult is getting a young person to want to hustle." – Ivy Tse

SOWING SEEDS
As CEO of the organisation, Tse sees her role as being a "steward for the season", sowing seeds for the next generation. "The goal is to build something sustainable that can continue to outlive or outlast our individual stints at the foundation, to keep the spirit of what makes us do good work alive. I think my job is to build a structure for Halogen, beyond whether people remember it was me leading the foundation or not," she said.
What drives her to do the work that she does is not the idealistic notion of changing the world, but rather, seeing the value in the smallest of efforts.
"In youth development, we don't always get the privilege to reap and harvest the fruits of our labour. It's a long-term journey and it is important to have people in the company who are willing to sow the seeds."
Recognising that not every youth that Halogen works with will turn out to be the next president, prime minister or community changemaker, the organisation believes in the importance of helping youths to thrive where they are.
"It can be as simple as moulding a future teacher who then influences the next generation. Or instilling resilience in youths from challenging backgrounds, who emerge from difficult times and become a positive influence for their younger siblings. Having the power to do this is what excites me," Tse said.
Tse also admits that as CEO, it is difficult for her to be on the ground and interacting with youths all the time. Thus, she finds motivation in the team. "They are a very important reminder of why I am here, and my job is to pave the way so that they can do the great work that they do for the youths that we all have a common heart for," Tse said.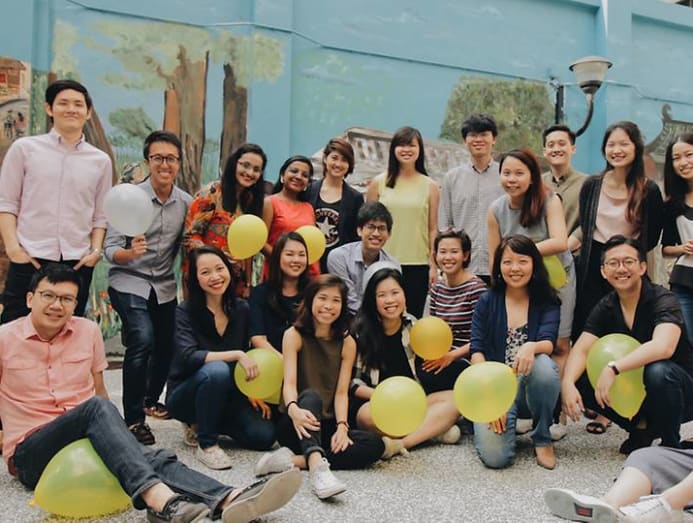 A CHANGING LANDSCAPE
Since joining the organisation eight years ago, Tse shared that she's had very few days where she would wake up dreading to go to work, despite the challenges that come with leading a non-profit organisation.
As a charity, Tse opened up about the perennial challenge to ensure that Halogen is financially sustainable. "That's a huge part of what I worry about the most. Especially now with COVID-19, the situation is getting more uncertain," she revealed. "It's not just about raising money, but also rallying people for our cause and getting them excited about what we do."
One of these challenges come from the nature of Halogen's work itself. Describing the work as "preventive", rather than "rehabilitative", Tse explained, "Rehabilitative means that if a child has depression, we get the child out of it. But to a large extent, we can't measure if by incorporating a growth mindset in a young person, we prevented the child from experiencing depression or anxiety downstream."
But that's what makes Halogen's work all that more important, especially given the state of the world today. "The world is a lot more ambiguous now, and it can be a pretty challenging time to grow up in," Tse said.
Highlighting the importance of resilience in a time like this, Tse continued, "That's where the true test of character lies, and we want to pay it forward and do our part to help mould these youths, wherever we have a part to play."

"In youth development, we don't always get the privilege to reap and harvest the fruits of our labour. It's a long-term journey." – Ivy Tse