Is Top Gun training really like Tom Cruise's film? A real fighter pilot reveals all
Ahead of the 2021 Top Gun sequel – Top Gun Maverick – we speak to Jim DiMatteo, a guest of Swiss watchmaker IWC, and ask him what it takes to feel the need for speed.
The popularity of aviator sunglasses and Tom Cruise's vigour notwithstanding, a lot has changed since the first Top Gun came out in 1986. Aircraft and cinematic technology would have been updated for the 2021 sequel, Top Gun Maverick, but some things haven't changed. 
Like the fact that the actual TOPGUN school, officially known as the United States Navy Strike Fighter Tactics Instructor (SFTI) programme, is still one of the most respected in naval aviation.
The SFTI was established in 1969, in the thick of the Vietnam War, after the US military realised it was losing too many pilots to the Soviet Union's more agile MiG aircraft. 
Training and tactics needed urgent change, so TOPGUN was created to teach new techniques and procedures to select aviators and officers, who would then return to their respective squadrons as surrogate instructors.
If there's one thing the movie didn't exaggerate, it was the thrill of dogfighting.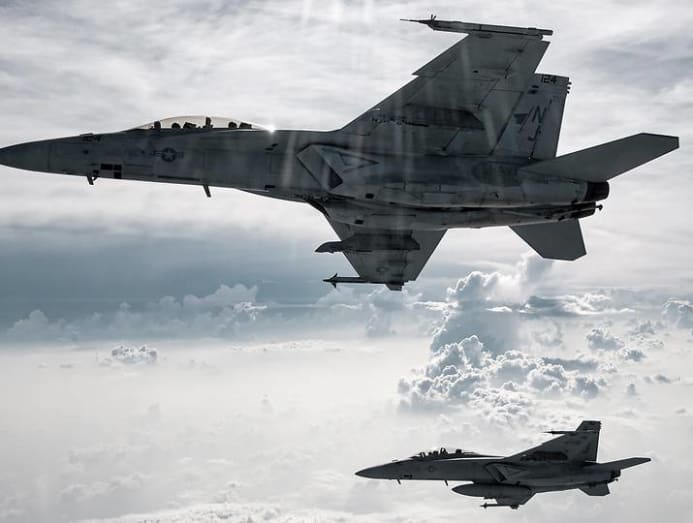 "There is no other rush like it," wrote Lieutenant Commander Dan Pedersen in his newly published memoir, Topgun: An American Story. "It is visceral. It fills you with a sense of rapture that only exists out there on the razor's edge." 
And Pedersen should know, because he was one of the founding members of the SFTI.
According to him, it wasn't always machismo, flight drills and beach volleyball (it was racquetball, back in the day). It was more about brotherhood, discipline and constant danger.
In one early stage training session, the liquid oxygen canister in Pedersen's Phantom exploded, forcing him to eject from the plane. The bigger problem was that his seat didn't detach during the ejection, and trying to yank himself free of it shaved off precious seconds with which to open his parachute. He was only 730m above the water when his chute finally popped open.
An accident investigation later revealed that there was a fleet-wide defect in the Phantom's ejection seat, which was likely the reason five pilots were lost during night ejections. "It was just another day in the life, full of routine danger and little of what passes for glory."
That's still the life of an SFTI pilot today, and selection is stringent. The academy receives only about 40 to 50 people a year, depending on the squadrons' schedules, so they can expect one squadron to send one pilot to the school roughly every three years.
"Not too many get in these days," agreed fighter pilot Jim DiMatteo, who was recently invited to share his experiences in an online press conference to announce the launch of the IWC Pilot's Watch Chronograph Top Gun Edition SFTI.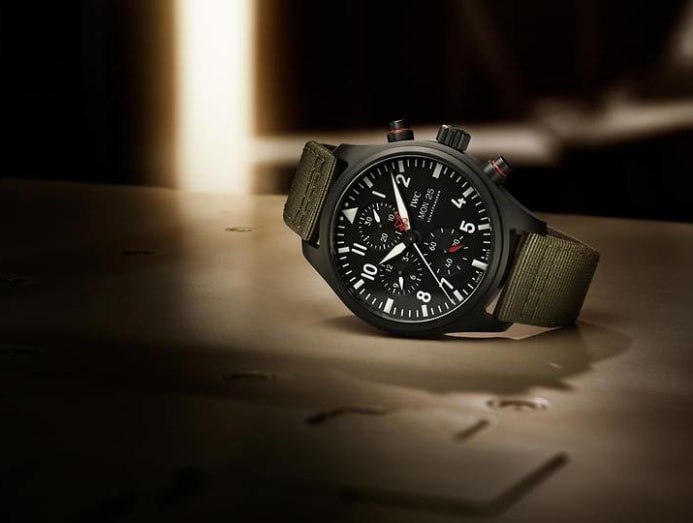 "And that's why everyone is competing to get in. Because once you leave TOPGUN, you'll be the best that you can ever be as a fighter pilot, and a premier in the world."
It's not bragging if it's true. Naval aviation is easily the most technically accomplished side of aviation because the aircraft and aircraft carriers are operating from mobile bases (rather than static ones) in harsh environments.
"We're not to be confused with the US Air Force Weapons School. There is only one TOPGUN. They like to try and use our brand but they are slightly different from us," DiMatteo said.

"People underestimate the violence that goes on inside a cockpit. In dogfights we have to turn very aggressively. We're constantly banging ourselves and the watch against the metal canopy, all while pulling excessive G-forces." – Jim DiMatteo

Clearly there's a lot of well-deserved pride that comes with the job, and it's one that SFTI pilots can wear on their wrists as of 2018, when IWC started producing chronographs to be gifted to the school's graduates.

The exclusive IWC Pilot's Watch Chronograph Strike Fighter Tactics Instructor bears the school's insignia on the face and case back of the watch. 
"Every time I look at it, positive emotions and the pride of being a part of my squadron surges through me," admitted DiMatteo. But he insisted it's more than a handsome accessory. While their planes are indeed equipped with fancy avionics, pilots rely on analogue watches to time everything from taxiing and takeoffs to standbys and refuelling.
These watches need to be durable, and it's not just because it has to withstand the salty air, humidity and rapidly changing temperatures.
"I think people underestimate the violence that goes on inside a cockpit. In dogfights we have to turn very aggressively. We're constantly banging ourselves and the watch against the metal canopy, all while pulling excessive G-forces. My watch has flown with me 100, maybe 200 times, and it still works perfectly and doesn't have a scratch on it. It survives the flights better than I do."

Sadly, us ordinary folk aren't getting a perfect civilian replica of that watch, but rather an homage.

Instead of the TOPGUN patch, two-register design, date function and steel pushers of the instructors' model, the Edition SFTI is a three-register chronograph with the elapsed hours replacing where the patch would be at 9 o'clock. 
It also features a day display in addition to the date, and uses Ceratanium (IWC's ceramic-coated titanium) for its pushers, crown and case back. Red accents on the chronograph seconds hand, airplane-shaped counter weight and pushers add visual interest.

This isn't the first watch to be inspired by the legendary instructor school – IWC has an entire collection dedicated to it – but it is one more way we can enjoy a bit of that maverick spirit.