Japan's Princess Mako gives up crown for love. Plus, 5 other royals who married commoners
Although it was once taboo for royals to marry commoners, in modern times, the practice is no longer frowned upon. Here are five Asian royals who proved that love truly conquers all.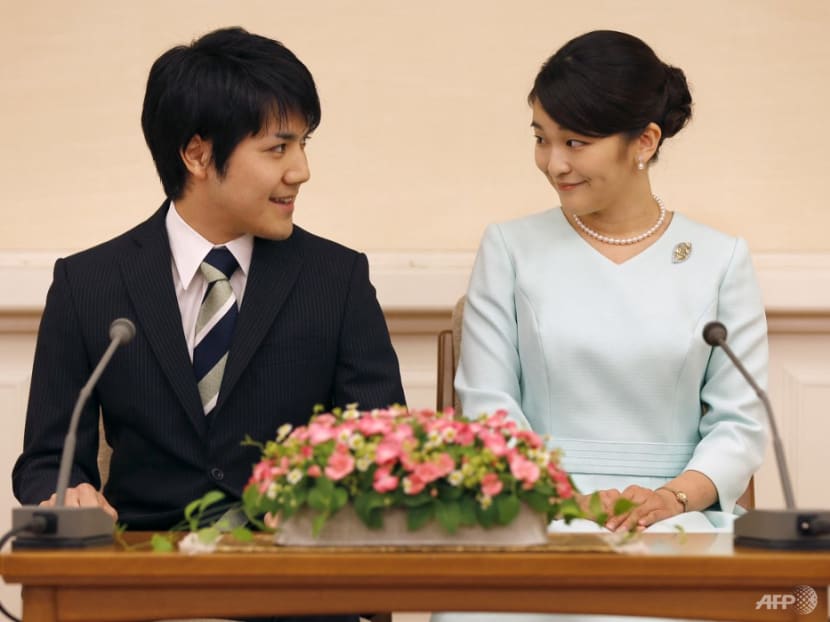 Japan's Princess Mako has married her college sweetheart Kei Komuro. She will no longer be known as a princess – under Japanese law, female imperial members will have to forfeit their royal status upon marriage to a commoner.
The couple first announced their engagement four years ago but faced tabloid scandals over reports that Komura's family had run into financial difficulties. In order to quell public sentiment, the couple postponed their nuptials. Komuro left Japan for law studies in New York in 2018, where he still works today.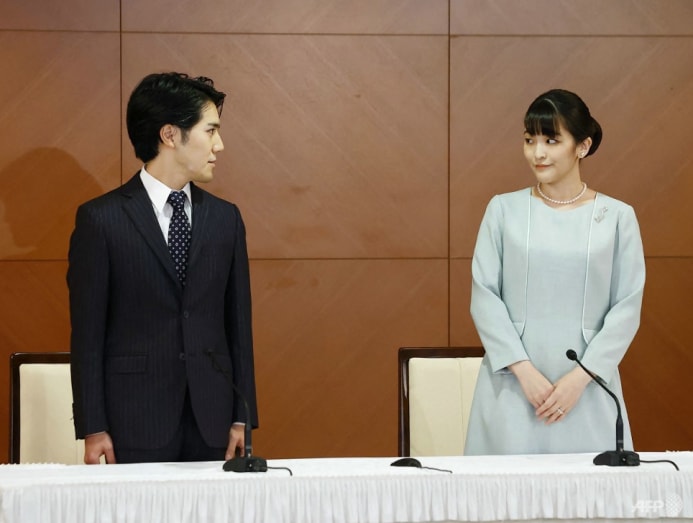 As a departing royal, Mako was entitled to a traditional payment of about US$1.3 million (S$1.7 million), however, she turned it down.
Ahh, the things we do for love.
While it was once taboo for a royal to marry a commoner, it is much more acceptable today. Prince William of the UK for example, married Kate Middleton, while Prince Harry married actress Meghan Markle.
The British royals aren't the only ones taking commoners as spouses. Here are five Asian sovereigns who married outside the regal lineage.
TUNKU AMINAH SULTAN IBRAHIM
Johor's princess Tunku Aminah Sultan Ibrahim married Dennis Muhammad Abdullah in 2017. Dennis was born in the Netherlands, but moved to Southeast Asia in his early twenties to work as a model. He was also the former marketing manager of Singapore football club, Tampines Rovers.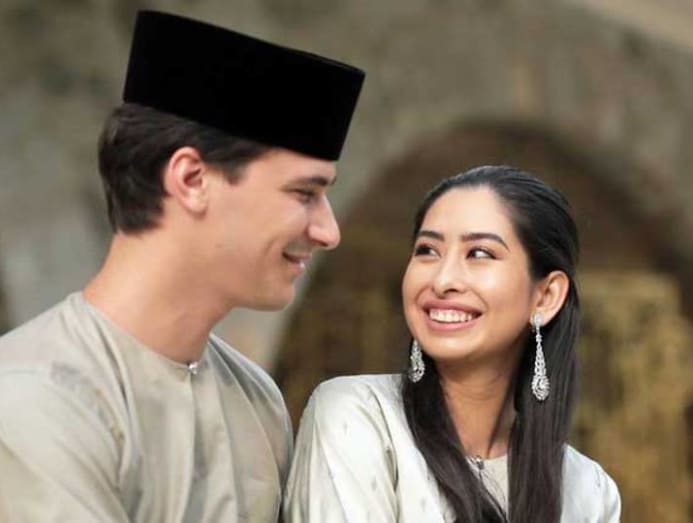 The couple wed after a three-year romance, and Dennis currently works for a property development company in Johor. The pair welcomed their first child last year.
SULTAN ABDULLAH OF PAHANG
The current king of Malaysia married his second wife, British-Malaysian actress Julia Rais, in 1991. Rais was once famous for dominating Malaysian cinema in the early 1990s.
The couple have three daughters, princesses Tengku Iman Afzan, Tengku Putri Ilyana and Tengku Puteri Ilisha Ameera. However, Rais has not been seen publicly for years, and word on the street is that she currently resides in the UK.
Sultan Abdullah, meanwhile, conducts royal duties with his first wife, Tunku Azizah Aminah.
PRINCESS AYAKO
Princess Mako is not the first member of Japan's royal family to give up her royal status. In 2018, Princess Ayako, the youngest child of the late Prince Takamodo, Emperor Akihito's cousin, tied the knot with Kei Moriya, an employee of a shipping company.
She renounced her royal status and was given a lump sum of US$950,000 by the Japanese government for living expenses.
EMPEROR AKIHITO
While female members of the Japanese royal family lose their titles after marrying a commoner, the rule does not apply to males. In fact, the former Emperor Akihito was the first crown prince to marry a commoner after meeting Michiko Shoda, now Empress Michiko, on a tennis court.
Emperor Akihito abdicated the throne in 2019.
ABDULLAH II BIN AL-HUSSEIN
The King of Jordan met Rania Al-Abdullah at a dinner party in 1992. A year later, the couple got married. Rania is now the Queen of Jordan.
Prior to getting married, Queen Rania worked in marketing for Citibank. She later took on a job at Apple in Amman, the nation's capital. She now uses her royal status to advocate for education, health and women's empowerment.