Celebrity magician: Watch Jay Chou's latest magic tricks in this mini-film
The King of Mandopop stars in a new self-directed commercial for watch brand Tudor, showing off his talent for magic.
Jay Chou has impressed the world with his musical prowess, but did you know that the singer also has quite the talent for magic?
Over the years, Chou has posted some of his fascinating magic tricks on his Instagram. He also has his own magic travelogue show on Netflix, called J-Style Trip.
His latest tricks, however, can be seen in a new film for watch brand Tudor. The film is a commercial for the new Black Bay Chrono, a collectors' favourite sports watch launched earlier this year. The timepiece is nicknamed "panda" by watch enthusiasts due to its two colourways, a black dial with silver counters or an opaline dial with black counters.
The film is entirely directed by Chou himself, his second for the Swiss watch brand. Chou has been a Tudor ambassador since 2018.
The commercial starts off with Chou in a Tudor boutique. He finds the Black Bay Chrono in a counter display, but is unable to get any of the sales associates to attend to him. Cue magic trick number one – Chou reaches into the glass display counter to take the watch out, leaving the display seemingly untouched.
Before he leaves the boutique, Chou performs another magic trick: The playing card he has in hand is suddenly replaced by the watch, leaving the sales associate bewildered.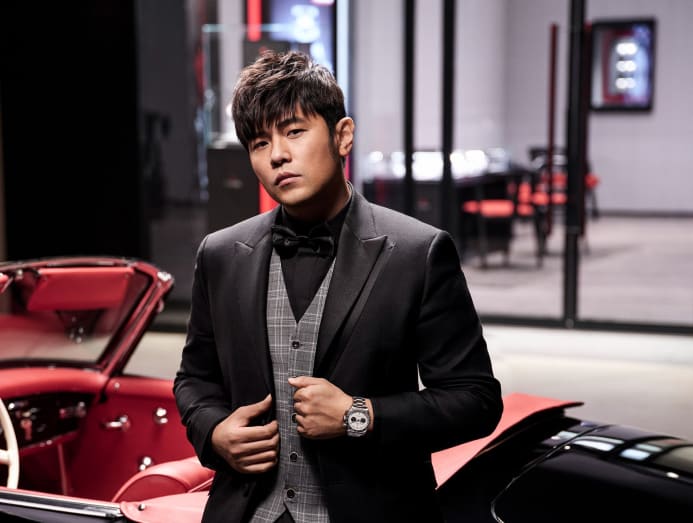 Apparently, all the tricks seen in the film were performed by Chou live on set. Not wanting to reveal his secrets, just like a true magician, the singer asked all production crew to leave the set when he performed the counter display trick, keeping only the cameraman with him.
So is it real magic or simply a camera trick? Check out the video below and decide for yourself.