Ji Chang-wook, Rebecca Lim, Rui En, Sheila Sim attend Cartier pop-up launch
The South Korean actor-singer tells CNA Luxury how he's actually "very shy" at heart; Rebecca reveals that there's more to her than meets the eye; Rui En discloses that she's – gasp – "unglam" in private; and Sheila shares how insecure she can be at times.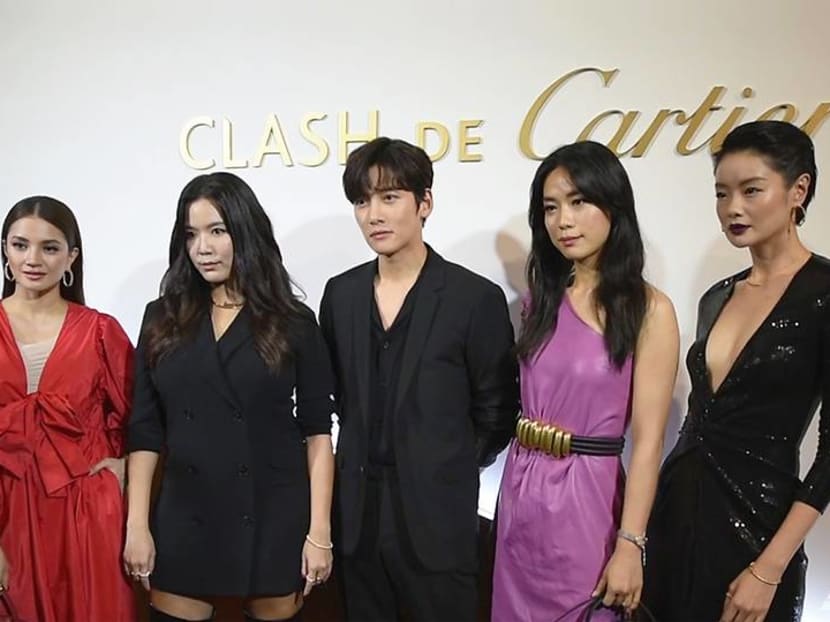 A bevy of stars descended upon Robertson Quay and the STPI on Thursday evening (Nov 14) for the opening of Cartier's Clash de Cartier Studio pop-up. South Korean actor-singer Ji Chang-wook headlined the evening, while homegrown celebrities Rebecca Lim, Rui En, Sheila Sim lent further stardust.
Also in attendance were fashion influencers Yoyo Cao and Arissa Cheo; siblings Irfan Fandi and Iman Fandi; as well as homegrown musical talents Charlie Lim and Jasmine Sokko, fresh from her Best Southeast Asia Act win at the 2019 MTV Europe Music Awards.
What do Ji Chang-wook, Rui En, Rebecca Lim and Sheila Sim have in common? As public personas, they're all very different people in private, as CNA Luxury discovered during the launch of the Clash de Cartier Studio in Singapore.
With the theme of the evening being all about clashing attitudes, duality and rebellion – after all, the Clash de Cartier collection features punk-influenced designs – we were curious about how the celebrities interpreted the concept.

For Chang-wook, who is both an actor and a singer, there is a very distinct division between his roles. "As an actor, I'm more focused on my work. As a singer, I enjoy myself more. If there's a fun project that I can enjoy doing, I'll do it. I'm more serious about my career as an actor," he told CNA Luxury through an interpreter.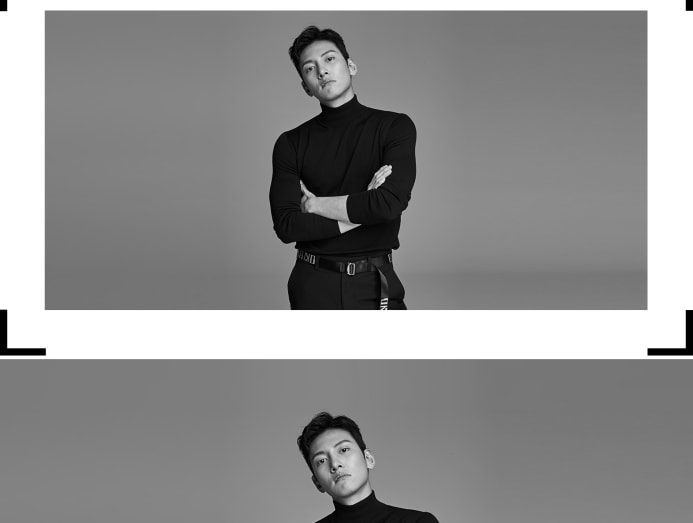 Chang-wook stars in the ongoing Korean fantasy rom-com Melting Me Softly alongside Won Jin-ah and Yoon Se-ah. The show's premise revolves around variety show producer Ma Dong Chan (played by Chang-wook) and part-time employee Go Mi Ran (Jin-ah), who, in 1999, participate in an experiment to be frozen for a day. But due to mysterious circumstances, they only get thawed in 2019.
The 32-year-old's biggest claim to fame was his lead role in the action thriller Healer (2014), for which he won the Popularity Award and Best Couple Award (with Park Min-Young) at the 2014 KBS Drama Awards, and Most Popular Overseas Actor at the 2015 China TV Drama Awards.
The babyfaced star has since appeared in many highly-rated productions, including Korea's The K2 (2016) and Suspicious Partner (2017), as well as China's Whirlwind Girl 2 (2016). Chang-wook also had cameos in a number of music videos, and has lent his vocals to the soundtracks of several of his dramas. To date, he has released eight singles, as well as a Mandarin EP, Be With You (2016).
Asked whether he has two sides to his personality, and whether he's the same person in public as in private, Chang-wook replied: "Personally, I'm shy. But when I'm working, I can't really be shy. So, I'm really trying very hard not to be too shy!"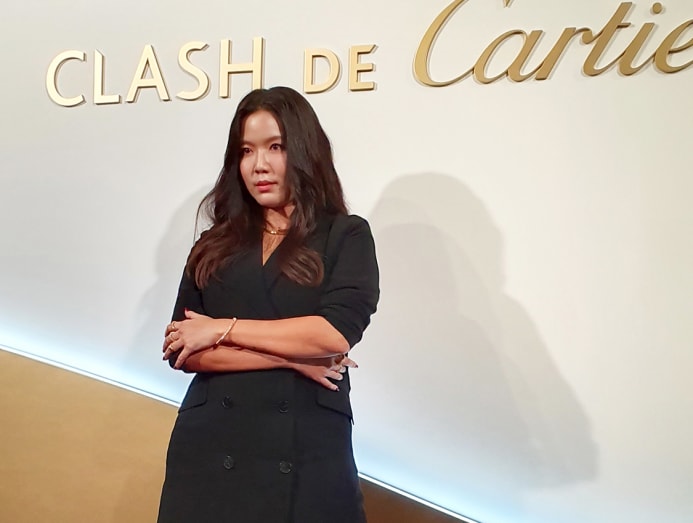 It's a feeling that Rui En can empathise with. "I tend to be kind of chor lor [rough around the edges], unglam, awkward and clumsy in private. When I'm at an event like this, I've got to rein that in!" she shared. "I find that I have infinite sides to my personality. I can be a rather complicated person, and the Clash de Cartier collection reflects that."
Citing Avril Lavigne as a major influence on her teenage sensibilities, Rui En shared about going through a punk phase in her teens. "I fancied myself an emo punk rocker. I [had] all the studs and chains. This jewellery is a grown-up, more expensive version of that!"
Being a teenage rebel was out of the question for Rebecca, who grew up with strict parents. "[I grew] up in a very traditional family with very strict parents – who gave [me] a curfew all the way till [I was] 21 – even now, if I'm out till 3am, I'll get missed calls from my mum asking where I am.
"Growing up in that environment, you have a lot of rules that you abide by, like not starting a meal until everyone is seated at the table, or greeting everyone you meet along the way. It doesn't matter who they are, or whatever position they hold."
She let on that she has "more than two sides" to her personality, and reveals these facets depending on the company she's with, the situation she's in, and how she's feeling that day. But all things said and done, Rebecca is proud of the fact that her "core" personality – her respectful, law-abiding nature – has remained the same throughout the years.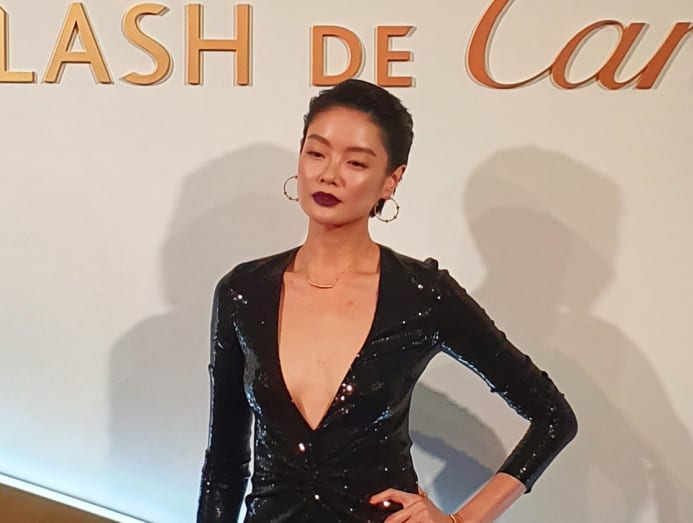 For Sheila Sim, a duality definitely exists between her public persona and her personal life. "I'm a Gemini, so my horoscope already has two sides. What people see in me is someone confident, but there's another side of me that's really quiet and demure… okay, maybe not demure! Just quiet and sometimes insecure. But I think that's really every human. It's about embracing the two sides and balancing the yin and yang."
Meanwhile, the actress is continually discovering herself. "My husband sometimes sees 10 different sides of me… in an hour. I really enjoy it! I feel like sometimes there's a part of me I don't even know exists. [I sometimes have] sudden confidence or sudden knowledge and wisdom… and I'm like, 'who is that person?'! I think that's growth. I'm still exploring the different sides of me. And it's been quite fun."
Clash de Cartier Studio is up from Nov 15 to 17, 11am to 9pm, at STPI Creative Workshop & Gallery, 41 Robertson Quay, Singapore 238236. Admission is free. To register, visit clashdecartier.sg/register