One of the world's best bars is in Singapore bringing cheer to the cocktail scene
Fresh from their recent success, Jigger & Pony's Indra Kantono and Gan Guoyi share how they're steering their homegrown F&B empire through a pandemic to greater heights.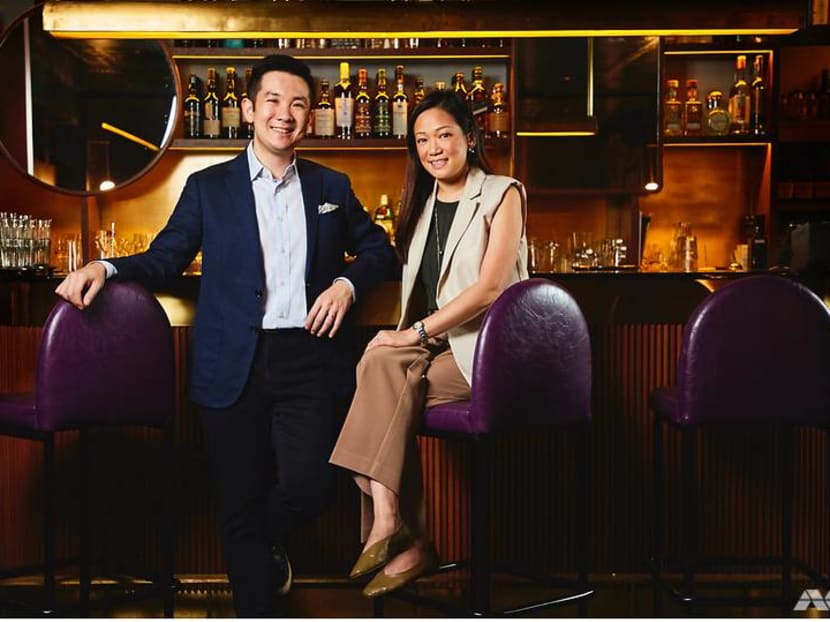 Sundays are typically quiet days for cocktail bars but last week, Jigger & Pony was running at full capacity (with social distancing in place, of course).
The reason: The bar was holding an appreciation event with S$9 cocktails to celebrate its breakthrough into the list of top 10 global bars at ninth spot on the World's 50 Best Bars 2020.
No surprises that Singaporeans, who have loved this homegrown cocktail joint since its launch in 2012 – and are seasoned experts at sniffing out a good deal – thronged the bar up until closing time.
All things considered, this might just be the feather in the cap of a stellar year for the Jigger & Pony Group. Gibson, another one of its bars, scored 92nd on the same list. Earlier in May, Jigger & Pony also clinched the top spot in the annual Asia's 50 Best Bars awards, earning the title of the Best Bar in Asia for 2020.
At that time, Singapore was in the middle of its "circuit breaker" period and all non-essential businesses, including bars, had closed their physical premises. Then, even after the country moved into Phase 2, Jigger & Pony's reopening was delayed by about two months due to a regulatory issue involving the licence category it was registered under.
Finally, with the paperwork sorted, things are up and running again, and the group's co-founders, husband and wife duo Indra Kantono and Gan Guoyi, can exhale and savour their hard-won accolade.
"To have our flagship brand Jigger & Pony recognised globally during these uncertain times is an incredible honour and a huge responsibility for us. It is amazing to have peers around the world recognise you," reflected Kantono.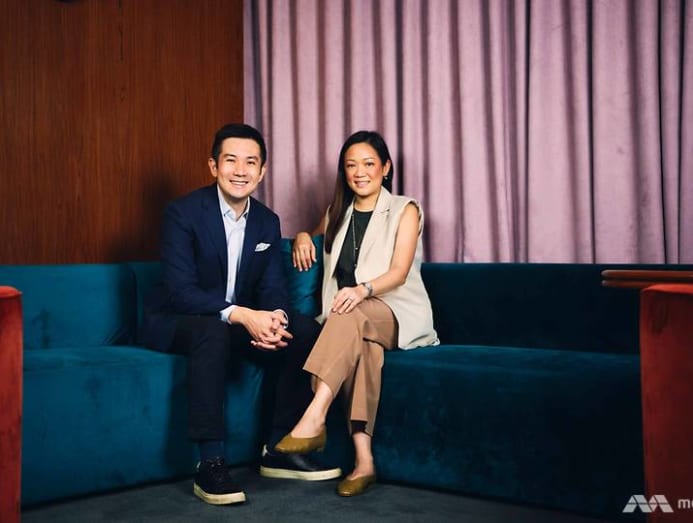 Still, their work is far from done, he added. "I've always told the team we may be number one this year but we were operating for eight-and-a-half years before garnering this placing so you have to love the process instead of chasing the award. You have to always try to be a better version of yourself, I think that is what we need to fall in love with," he said.
This is one of the reasons why the duo is constantly experimenting with different concepts and ideas.
For instance, they recently got their Sarawakian chef at Jigger & Pony to expand the menu of bar bites with a range of four rice bowl dishes, including bamboo chicken rice, a dish from his hometown. The menu addition was a response to a growing number of customers who have begun patronising cocktail bars earlier in the evening and prefer having a hearty meal with their tipple.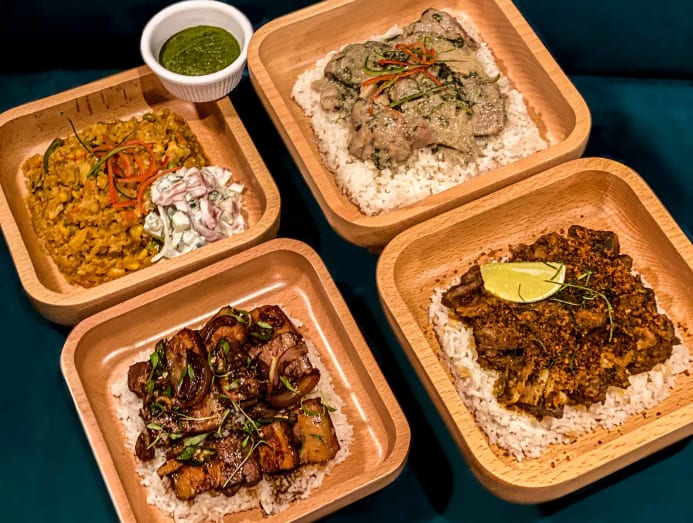 Up next, just in time for the upcoming festive season, which might see more stay home celebrations due to the pandemic, is the launch of Pony, a premium bottled cocktail brand featuring handcrafted concoctions by Jigger & Pony's bartenders.

While cocktail delivery has become somewhat of a norm with more people choosing to stay home, they realised there was a gap in the quality of drinks served in a bar compared to home deliveries.
"During the circuit breaker it was do or die to launch a delivery service so we just pushed it out. Now with Pony, we want to go beyond delivering drinks to stand out as a brand and maybe in the future it could be available beyond Singapore," said Kantono.
Their aim with Pony is to recreate the cocktail bar experience at home with minimal fuss. For instance, the drink formulations have been tweaked so they can be served straight out of the bottle without requiring extra assembling, except for some ice.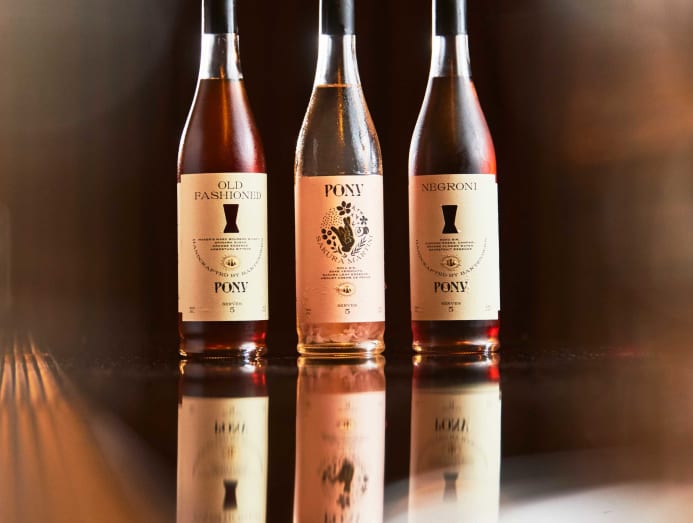 "Usually, the unique accent of aroma that comes along with the drink is from the garnish," explained Gan. "We actually removed that step by adding housemade natural citrus essences so that when you pour it out of the bottle, like wine or beer, the cocktail is ready. You don't have to fiddle with an orange peel then wonder what you will do with the rest of your fruit."
To combat dilution caused by refrigerator-made ice cubes, which melt faster compared to the large blocks of ice used at a bar, they blended the small-batch bottled cocktails with a higher ABV (alcohol by volume), to keep the flavours robust.
Kantono even took time to select slim bottles that would fit in the fridge door as he was annoyed by how smaller pouches or bottles took up unnecessary space on a refrigerator shelf.
The first cocktails available are the Negroni, Old Fashioned and Sakura Martini, followed by a Chocolate Boulevardier in December. They liken the 500ml bottle, which holds five pours, to bringing a bottle of premium wine to a house party. (A smaller 200ml sampler size is also available.)
This is in line with what they term the "relationship economy" which has sprung up over the course of 2020. "This pandemic is really making people care about their friends, family, colleagues and other human relationships. More people are spending time and effort on things that improve their relationships," said Gan.
"So now, when people have to leave our outlets at 10.30pm, I tell them to buy a cocktail bottle and continue their conversation at home," Kantono quipped.

"When you drink a cocktail, it is not about chugging shots but having conversations and catching up about the past months with friends." –  Gan Guoyi

The urge to strengthen interpersonal connections is another reason why they reckon the F&B industry has managed to stay vibrant during these tough times. "Dining is one of the main sources of experiences now but there is also a strong desire to connect and restaurants are one of the best places to do so. Now, people take time for long dinners," said Kantono.
Restaurants under the group's umbrella, including Caffe Fernet and Humpback are often fully booked during peak hours and they advise customers to make reservations to avoid disappointments.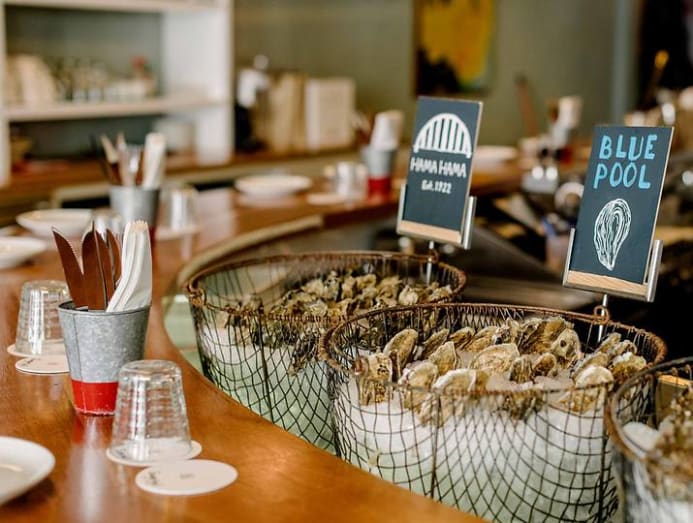 "Pre-COVID, restaurants would fizzle out at about 10pm but now they are still full at 10.30pm because people want to maximise their time together."
While leisurely dinners might seem counter to the two-hour dining period that many restaurants currently have in place to accommodate more customers due to earlier closing times, the team tries their best to make it work.
On weekends in particular, the group's WhatsApp chat is very "active" with the team alerting each other of vacant tables at various outlets in case diners wish to hop from one destination to another.
With the focus on smaller group interactions, they are not surprised that cocktail bars, which have a conducive environment for intimate tete-a-tetes, are doing well.
"When you drink a cocktail, it is not about chugging shots but having conversations and catching up about the past months with friends," said Gan. "Because of this pandemic, cocktail bars are in a position to deliver the experience that people desire – they serve a purpose in the relationship economy."