Could this 29-year-old property developer be Singapore's new lifestyle queen?
With a new freehold District 9 condo – The Iveria – currently underway, plus boutique hotel Lloyd's Inn and hip hostel Cara Cara Inn in Bali under her belt, Joan Chang might just be the next big thing in the region's real estate and hospitality scene.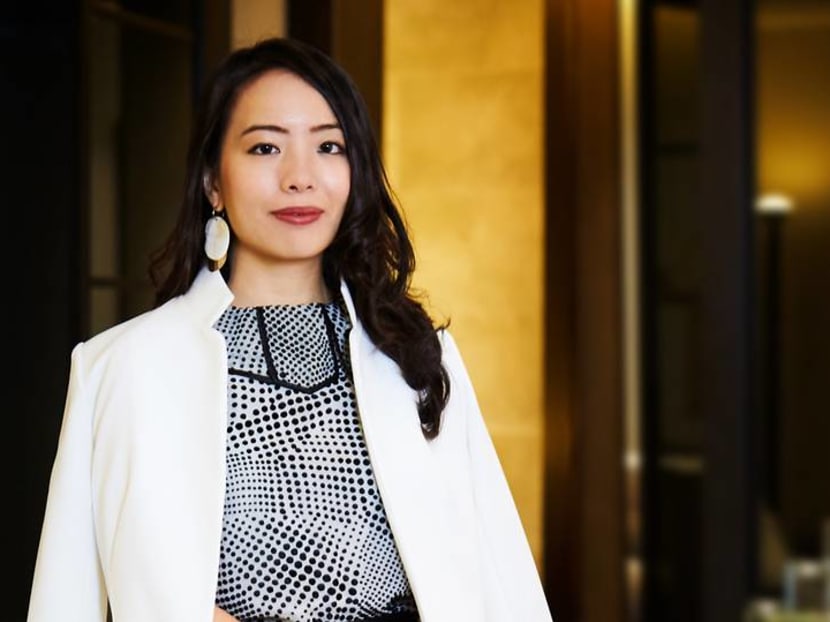 Poised, polished and all of 29, Joan Chang is the perfect poster girl for The Iveria, a 19-storey, 51-unit freehold condominium she's developing.
Inspired by the iconic triangular industrial-era Flatiron building during a holiday in New York, she engaged JGP Architecture to design The Iveria, which also sits on a triangular plot just off River Valley Road.
It consists of three-bedroom and three-bedroom-plus-study apartments (average size, 915 sq. ft.), with monochromatic interiors featuring marble, glass, metal and textured concrete finishes to create an industrial-luxe feel. The property is expected to T.O.P at the end of 2022. 
And it's Chang's way of offering a lifestyle that appeals to, and resonates with, the second-generation offspring of wealthy families born in the 1980s.
After all, she falls firmly into that category, seeing as her father Herman Chang founded homegrown property development firm Macly Group.
"The whole definition of luxury has changed," she said. "Five years ago, a high-end residence in the heart of town would have come with a pool, tennis courts, a fully-equipped gym and concierge services. But when you look at how millennials live today, chances are, we already have our own gym memberships and personal trainers. We're wired, independent, with lots of apps at our fingertips, so we don't need a concierge."
"But location always matters. So, the value and lifestyle proposition I'm delivering, is that millennials can live in an affordable, right-sized luxury apartment, in a prime location, without forking out thousands in monthly maintenance fees. But the facilities we enjoy, and will make use of, count – such as an Infinity Pool, and a Sky Dining Deck outfitted with kitchen and bar facilities so you can engage private chefs and mixologists when entertaining.
"The Iveria's maintenance fees will only be S$350 to S$450 a month, which means more money left over for other things. To me, luxury means paying attention to the details. It's not just about using the most expensive materials, or, offering ALL the bells and whistles, but really understanding what people want and need."
A PASSION FOR LIFESTYLE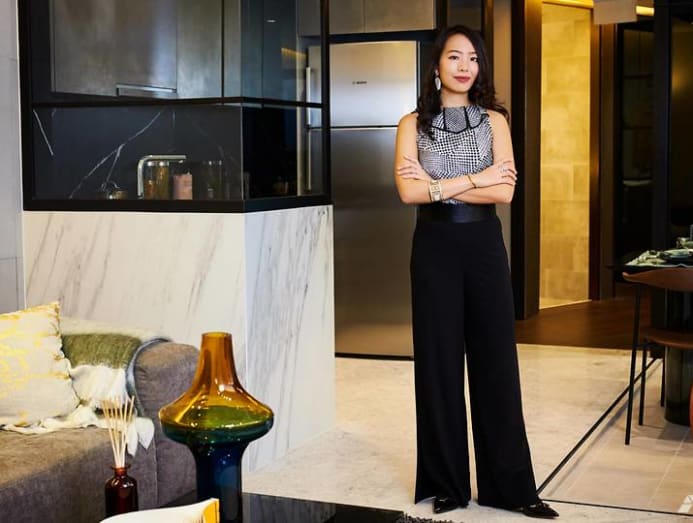 Indeed, Chang seems to have always had an uncanny knack of knowing what people want and need.
"I've always been very into 'lifestyle'. I was about five when I became the family's fashion consultant – my parents would ask me how to put outfits together, what floral arrangements to buy for our home," she recalled, smiling.
"When I was 10, after we'd moved house, our family went sofa shopping. My parents thought they wanted the same S$2,000 leather couch as before, just a newer version. But I suggested a brown fabric sofa instead: 'It has washable covers, looks more modern, AND is much cheaper, at S$600!'. Almost 20 years later, we still have that sofa, and I still like its timeless, contemporary lines."
As a secondary school student, Chang consumed fashion magazines, especially Vogue, voraciously. But in her 20s, she became more interested in architecture and interior design, poring over titles such as Wallpaper, Design & Architecture, and Tatler Homes.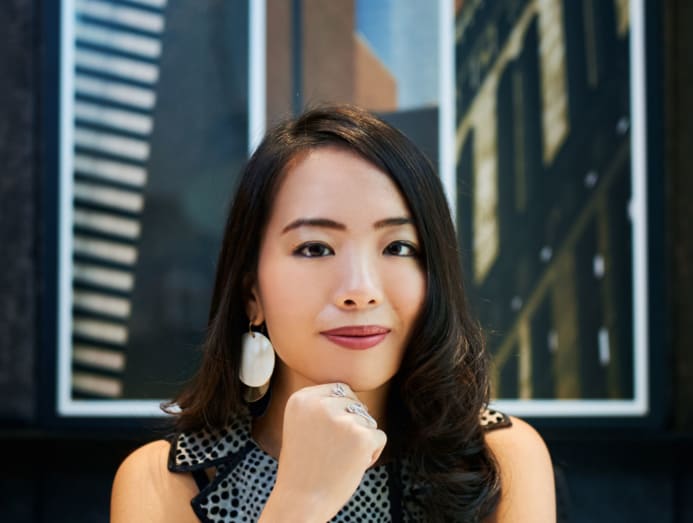 But one also senses that she is firmly grounded in practicalities – something she credits to her parents.
"As long as I can remember, I always went along with my father on construction site- and showflat visits. He taught me to always be respectful to everyone, no matter their background. And in terms of business, to always be practical because the point of business is to make a profit," Chang related. Her mum was a lawyer who recently retired.
After graduating from SMU in finance and business, Chang worked at real estate agency Huttons from 2013 to 2015, doing business development and part-time property sales, covering industrial, residential, resale and rental markets.
"That full spectrum helped broaden and deepen my knowledge about the real estate business. It taught me what different types of clients like and don't like, which has helped me a lot as a developer. It also taught me humility and respect. As a property agent, you get all sorts of customers, including ones who make sarcastic comments or who're rude or impatient," she said.
RUNNING A HOTEL – WITH NO PRIOR EXPERIENCE
The then-23-year-old was simultaneously involved in her first hospitality project, which saw her transform a small run-down hotel owned by her father, into minimalist hipster haven Lloyd's Inn.
"I had grand plans, but my father would always give me feedback. Like, I wanted lots of timber decking outdoors, but he advised against it, saying it would discolour and rot quickly in the tropics, and to consider a vinyl substitute," she said. "And even though digital technology was the latest thing in hospitality, Lloyd's Inn was too small to justify spending that kind of money."
Her self-education in hospitality management included cleaning toilets, performing housekeeping duties, and manning the front desk.
In 2015, Chang joined Macly as its marketing director, while still running Lloyd's Inn, and a hip hostel she had set up, called Cara Cara Inn in Bali, inspired by the budget solo travel adventures she used to enjoy as a student.
"It was a personal choice to join the family business; my parents are very cool, very unconventional. They're always been very respectful in terms of letting us be our own people, to let us make our own life choices, develop our own strengths and capabilities, get married or not, have kids or not," she said. Her second sister, an accountant, lives in Melbourne, while her youngest sister is finishing medical school in the UK.
That's how she ended up recently launching OVE Collection, a "premium lifestyle brand" that's an offshoot of Macly. OVE encompasses residential (of which Iveria is the flagship), hospitality and wellness – she also has a spa in Bali which she plans to turn into a chain with branches across Indonesia.
"The idea came from my husband," Chang said. "We were on our honeymoon in the Canary Islands last year, and I was enjoying the laid-back island lifestyle so much that he said: 'You should start your own brand with its own identity and a strong lifestyle orientation, distinct from your dad's business'."
Her husband JY's family is in real estate, "so we do tend to talk a lot about work, but another passion we share is travel. I'm fine roughing it out in rustic places and hostels, but since I got married, my husband and I have been doing more luxury travel because that's what he's more used to. And he's protective so I don't get to holiday solo anymore!"
WILL TRAVEL, BUT NOT FOR FOOD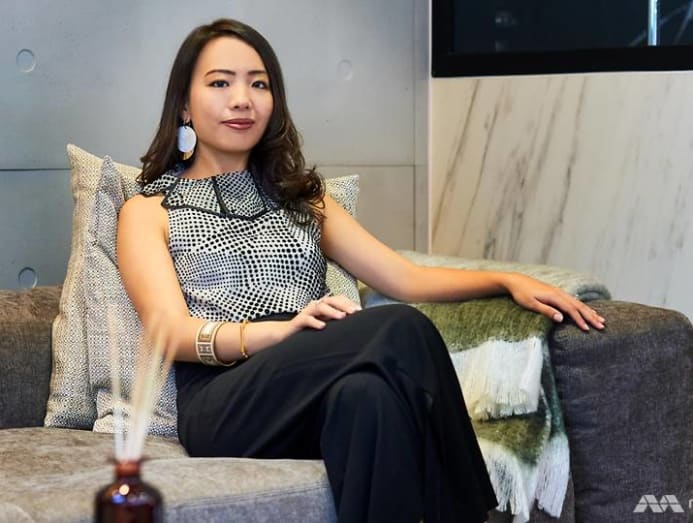 Unlike most other millennials though, Chang says she's not big on food. "I prefer to spend money on other things, such as seeing architecture and enjoying different experiences, such as riding in vintage cars, or simply talking to locals. My family's always been adventurous and we've even visited some of the most remote parts of India."
It looks like travel will have to take a back seat the next six months, as after Iveria's launch, Chang will have to prepare for the completion of the Kuala Lumpur outpost of Lloyd's Inn. But she made sure she satisfied her wanderlust earlier this year, spending almost two months in Bulgaria, Romania, South Africa, Zimbabwe, and Botswana.
One can't help but note that Chang has good taste not just in architecture, interior design and travel, but also jewellery – she was wearing three different rings on the day of our shoot. When asked, she said it was from Singapore jeweller Carrie K.'s  Si Dian Jin collection, which was inspired by the Teochew custom of brides wearing "four points of gold" on their big day.
Chang demonstrated how the white-gold-and-diamond pieces could be worn together as a big statement ring, or split apart and worn separately – an engagement band, a wedding band, and a cocktail ring.
"I like how she took something traditional, and injected contemporary elements into it," said Chang.
So much so that she even recently had Carrie K. showcase her latest jewellery collection at the Iveria showflat.
"I felt that she and I share the same vision in our approaches, blending together design, practicality, tradition and modernity. As a young female developer from a developer's family, I offer new insights based on how my generation lives, but am lucky to be supported by my parents' expertise and experience."
"As a young female developer from a developer's family, I offer new insights based on how my generation lives, but am lucky to be supported by my parents' expertise and experience." – Joan Chang