Joanne Peh takes a stand: I found peace by loving even those who hurt me
CNA Luxury's November digital cover star wants women to remember the "softer" power they wield. But make no mistake: Come for her and she'll put you in your place.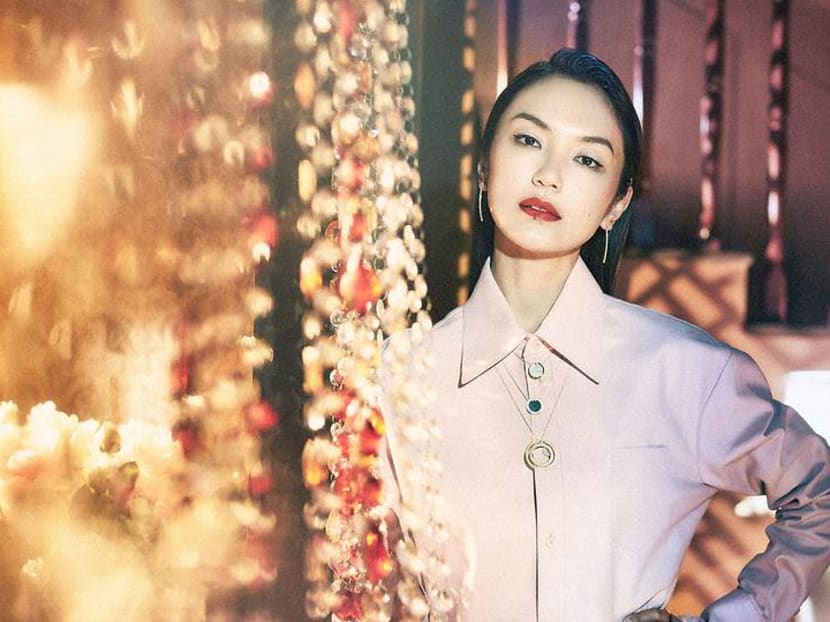 When Joanne Peh presides over the set of Last Madame, you can be sure she doesn't do it in a metaphorical way. As the owner, ringleader and chief seductress of the 1920s brothel in the risque Toggle Originals period drama, she leaves no one in any doubt about who's running the show.
It comes as no surprise that in real life as well, CNA Luxury's November digital cover star is every bit the independent woman – and she relishes the freedom to define that on her own terms. "Sometimes, if we just take a step back and look at our own femininity, that could also be a strength on its own," she said.
"As women, our strength is also in the fact that we are softer and more feminine, rather than trying to be strong and on par with the men," said Joanne. "In fact, I think, leave that to the men. They can't be soft and sensual like we can be."
"I think we play a different role in society. That comes through in the show – you could say the women are seen as pleasure tools, but at the same time… women are using this softer side of them to be in a stronger position of power. That's something we may forget in this modern time."
Another thing she has in common with her character is that they both live by their own rules and principles. "I'm not afraid when people step on my turf and disagree with me," said the 36-year-old. "I put them in their place."
At 36, Joanne Peh is embracing – to paraphrase John Legend – her curves and all her edges. Here, she stars in CNA Luxury's sultry short video, Woman On Top.
For example, when there was a furore earlier this year about the comments she had posted about the child actors she worked with in her directorial debut – the short film Under The Tree – she was firm about not having any malicious intent.
"I'm not afraid when people step on my turf and disagree with me. I put them in their place."
"I really stood my ground about the fact that I wasn't trying to put anyone down, and it was a very genuine reflection about what was happening. There's no shame in it and, in fact, it gives everyone room to improve. I know my conscience is clear," she said. "I don't back down because a bunch of people are singing the same tune, knowing very well that this is not representative of what the majority thinks."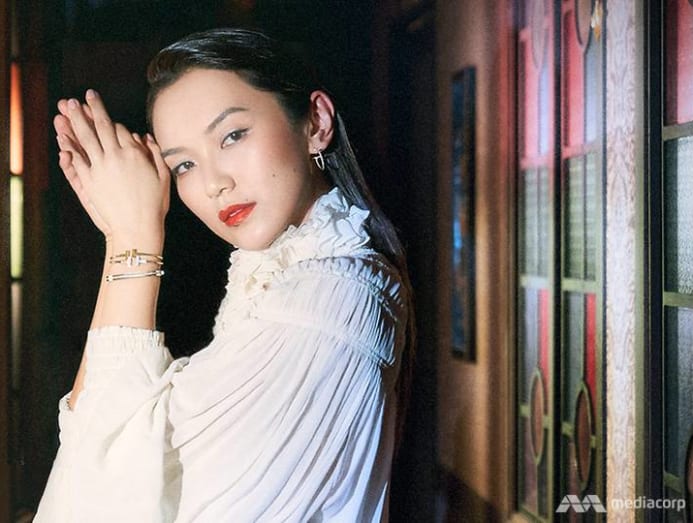 As a mother of two young children with husband and fellow actor Qi Yuwu, she understands that not all kids are cut out for what they might be expected to do, and that's okay. At the same time, being a mum has inspired her to be more courageous and adventurous.
"One big thing I've learned from parenthood is the importance of leading by example," she shared. "If I want my children to be brave, to be polite, to be non-fussy eaters, to be curious, I have to be that role model first. So I have, since becoming a mother, consciously stepped out of my comfort zone because I want to encourage my children to overcome their fears."
"Some of the things I've done include learning a new language, starting a business, writing a script and directing it, travelling alone, picking up a new skill, standing up for what I believe in – the list goes on."
One of the pillars in her life is meditation, which helps her stay focused. She isn't afraid to take time for herself, either. This August, for instance, she went on an Ayurvedic retreat in Kerala, India, where she practiced meditation and yoga on her own.
MINDFUL LIVING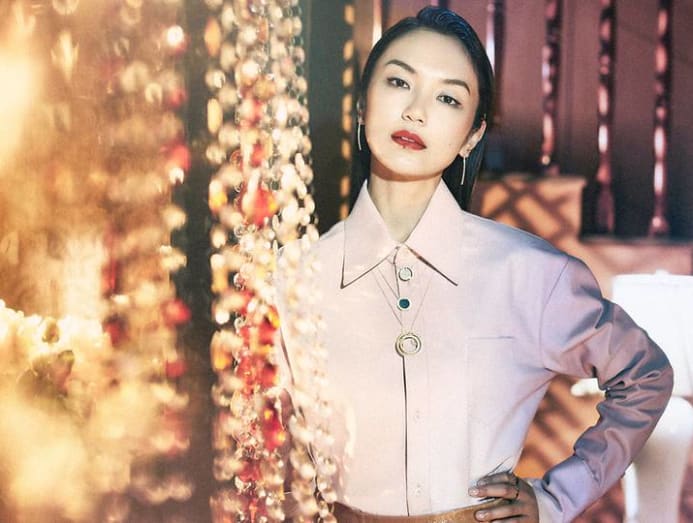 Yes, Ms Joanne Peh might be an irrepressible go-getter now. But it's taken time – and work – to get here.
She first got into meditation the year she won her second Best Actress trophy at the Star Awards, although she didn't practice it regularly until later. "There was too much noise about why I shouldn't have won, why someone else should have, and how I was avoiding the saga by running away because I was on a holiday with my family and couldn't answer all the questions from the media – all of which were untrue and made great headlines. It was stressful and I was sad."
"I found peace through working on my ability to love even those who hurt me."
On that vacation in Lijiang, China, "I found peace through working on my ability to love even those who hurt me – probably because of the exposure to Tibetan Buddhism in Shangri-La. And it was during that year that I first tried meditation."
She continued, "Meditation has helped me feel much more in control of my emotions, allowed me to gain clarity on matters that used to bother me and expanded my heart's capacity to love."
During her recent retreat in Kerala, "the Ayurvedic doctor said I have a lot of pitta (fire) which, when it manifests in one form, is what people commonly see as being a perfectionist," she said.
"I pay attention to details, and when I set my heart on something, I give it my all. For example, when I worked with new actors in my directorship, I stressed the importance of the cut of the outfits and accessories the characters wore in order to reflect their personality, even if they may not necessarily have had a close-up on screen. As an actress, I study acting, read and constantly explore ways to improve my craft. When I buy clothes, I'd look at the buttons, zips and stitches. And I like my clothes pressed even when I travel."
IT'S THE JOURNEY THAT COUNTS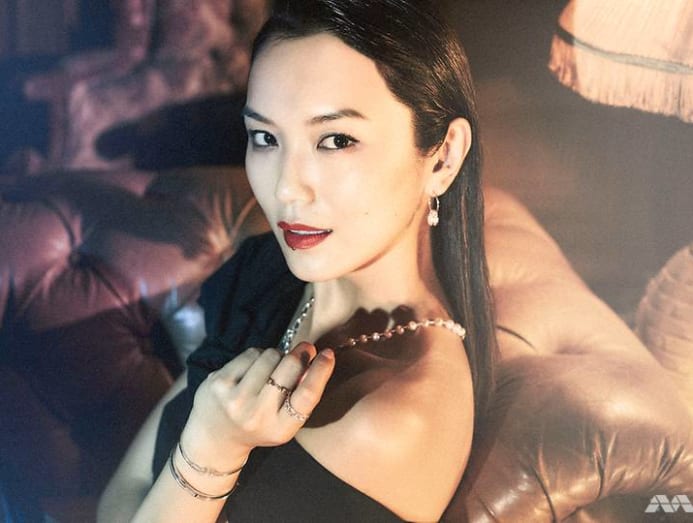 Perfectionism may well be the driving force behind her steady pursuit of excellence, whether it's as an actress or as a person. After 17 years in the industry, and contributing to it in various ways, the biggest lesson she's learned is to take every step fearlessly.
"When we are doing something for the first time or when there are no precedents, it will be challenging, and there will be setbacks and discouragement along the way. We have two choices: One is to duck our heads low and follow in someone else's footsteps. The second is to push through in the face of adversity. The former isn't any safer, because all of us have a unique code – what works for someone else may not work for us. The only way to get any kind of feedback for ourselves is to do it and then learn from it. I think it is important to develop a growth mindset."
"We have two choices: One is to duck our heads low and follow in someone else's footsteps. The second is to push through in the face of adversity."
At this stage in her life, Joanne is actively seeking out challenges for personal development. "I'm also extremely hungry for knowledge, curious about the world and fiercely protective over the people I love and care about."
If she were to describe her state of mind now, she'd compare herself to a moving train, she said.
"I feel like I'm a train making its maiden journey on this beautiful earth, travelling on tracks that are mostly smooth, occasionally stopping to refuel, and sometimes chugging along more slowly than usual when the weather, tracks or external circumstances are not so favourable. Many people hop on – some stay longer, some realise they're on the wrong train, while others leave after a few stops. And then there are those who stick around for a long time."
"So, as I make my way around the world, beautiful memories are created with the people who remain, and these are the passengers who matter. Some day, they'll all disembark and I'll run out of steam, but for now, I'm enjoying this journey with gratitude."
Photography: Aik Chen; Stylist: Lena Kamarudin; Makeup: Keith Bryant; Hair: Nigel Woo.