A love for craft: Why Loewe's Jonathan Anderson isn't your typical designer
Ahead of the opening of Southeast Asia's first Casa Loewe boutique in Singapore, creative director Jonathan Anderson shares his passion for craft – and why it's important for the fashion industry to champion the art of making.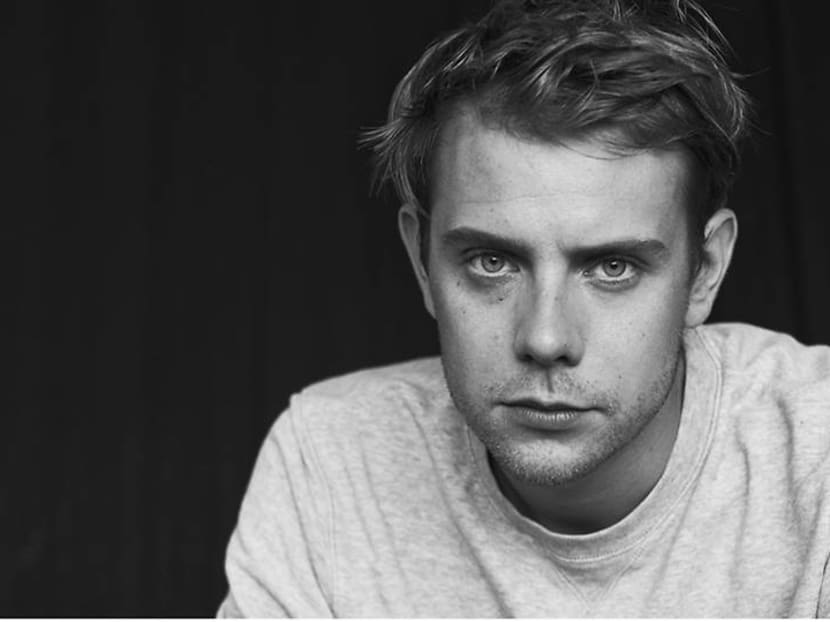 At the age of 36, Jonathan William Anderson is one of fashion's most eagerly-watched designers. At his own eponymous label, JW Anderson, he's known for his gender-bending styles, sending male models down the runway in tube tops and ruffled shorts.
At the same time, he's the widely acclaimed creative director of historic LVMH-owned Spanish luxury house, Loewe. Straddling two fashion houses, both of which are as talked about as the other, is a feat not many other designers can claim.
In 2015, Anderson was awarded the British Fashion Awards for both womenswear and menswear designer of the year, marking the first time in history that a designer received both awards at once.
Anderson, who hails from Northern Ireland, first joined Loewe in 2013. At the time, the Spanish luxury house, which has roots going as far back as the 1840s, was much in need of a revival.
While Loewe had made a name for itself as a Spanish luxury leather goods maker, its image was one that was dated, tired and a little too conservative to achieve global recognition. When he first came on board, Anderson spent a year totally revamping the brand, from its logo right down to the style of its press releases. Only then did he begin working on his ready-to-wear debut.
Under Anderson's direction, Loewe has evolved into a brand that is rooted in tradition, yet simultaneously modern. Today, Loewe isn't merely just a fashion house that produces leather goods, accessories and apparel, but one that focuses on craftsmanship at its core.
CRAFTS AND CREATIVITY
The idea of craft – using one's hands to create – is central to Anderson's vision of Loewe. Behind the design of every Loewe product is an emphasis on its workmanship, and the artisans behind it.
Take for instance one of the house's best-selling products – the Puzzle bag. Composed of 41 different pieces of leather pieced together in geometric "puzzle pieces", every cut, seam and pleat has to be executed with precision by its makers.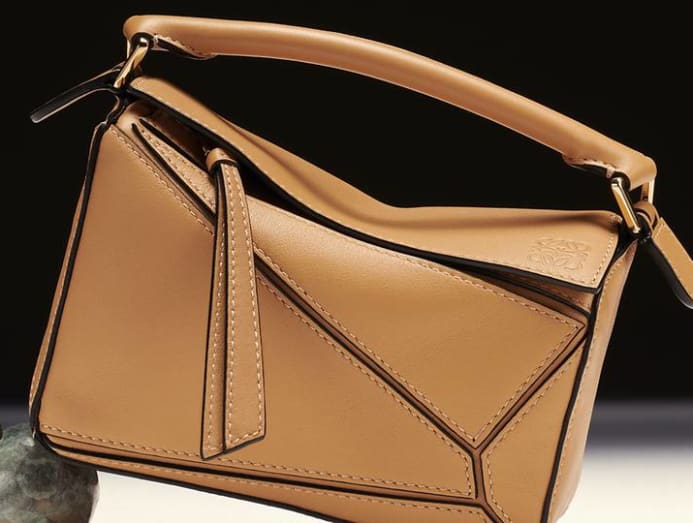 A collector of art and objects himself, Anderson has always had a penchant for the handmade. "I think the art that always inspires me is art that is based within the craft world such as ceramics, textiles and more," Anderson told CNA Luxury. "I am obsessed with what people make with their hands."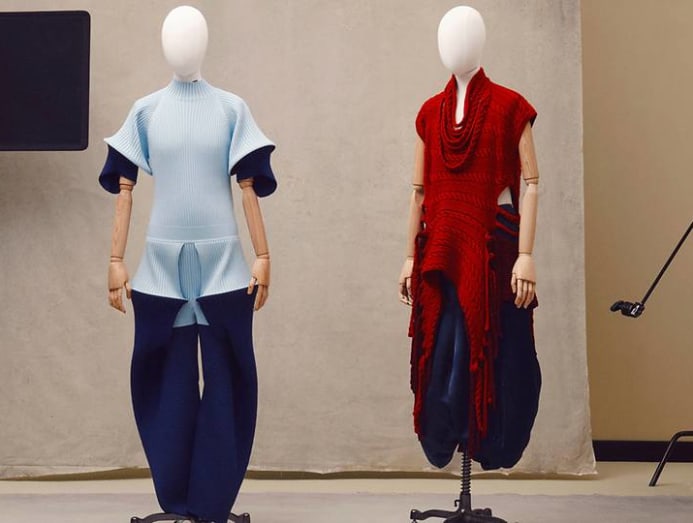 Granted, big name luxury brands such as Louis Vuitton and Hermes have long touted the "savoir-faire" (or know-how) of their leather goods, spotlighting the technical skills and prowess of their master artisans.
But for Loewe, imperfections are part of the appeal. "Imperfections in our fabric and canvas products are part of their nature too and should be celebrated," reads the Loewe care guide.
At the heart of it all, Anderson believes that fashion should support makers, not the other way around. Thus, he's made a real, lasting effort to champion them.
In 2016, Anderson launched the Loewe Craft Prize, a contest that celebrates the best examples of art and design craftsmanship from around the world. Behind the establishment of the prize is the notion that if a fashion brand doesn't support creativity, then who will?
"I have been working at Loewe for a while now, and from the beginning I was convinced that I wanted to launch a craft prize. I felt there was no international award that approached how we will introduce crafts to the next generation, and that involves different demographic groups," Anderson said.
"It is a personal project. I feel an obligation to help craft practitioners, enable them to continue doing things that will outlive them and last for generations, without constant commercial pressure to sell what they have made. Craft is the essence of Loewe. As a house, we are about craft in the purest sense of the word."
"I think the art that always inspires me is art that is based within the craft world such as ceramics, textiles and more. I am obsessed with what people make with their hands." – Jonathan Anderson

REDEFINING THE FASHION BOUTIQUE
Anderson's vision for Loewe has translated into the house's retail boutiques. Since joining Loewe, Anderson has reconfigured the brand's luxury stores, turning them into public art galleries, rather than just mere shopping destinations.
Named Casa Loewe ("casa" means "home" in Spanish), Loewe's flagship stores are designed to mimic the home of a sophisticated art collector. Each Casa Loewe space is resplendent with art, paintings, sculptures and craft objects, curated by Anderson himself. The merchandise – such as handbags and women's and men's apparel – are just a bonus.
"Since I joined Loewe, I have always wanted to create a cultural space where art, fashion, craft and experience can meet, and this is Casa Loewe. I want people to be able to come in and understand me and my creative vision. The shop should feel warm and domestic, because fashion exists in the domestic environment. It is the idea of "casa" and at the same time, because it is a public place, it should educate as well," said Anderson.
Casa Loewe has opened in major cities around the world, namely Madrid, London, Tokyo and Beijing. On Oct 30, the house's first Casa Loewe boutique in Southeast Asia will open in Singapore, located on level one of ION Orchard.
Sharing his thoughts on why Singapore was chosen as the home of the brand's Southeast Asian flagship store, Anderson said, "Loewe has been in Southeast Asia for over 25 years, and Singapore has been key for the development of the brand in the region. 
"Singapore has a unique positioning in the region offering a wide range of services and attractions that makes the country extremely attractive for both the local and the surrounding countries from Southeast Asia. Therefore, we felt it was a great opportunity to open a Casa Loewe in Singapore to showcase the full universe of the brand."
'ENTERING SOMEONE'S HOME'
Stepping into the new 340 sqm boutique, Anderson wants guests to feel like "they're entering someone's home". Carefully curated furniture and light sculptures inhabit the space, including a chandelier from Antique Associates, Utrecht armchairs designed by Dutch artist Gerrit Thomas Rietveld and Conoid Cushion chairs by George Nakashima.
Benches commissioned by Loewe Craft Prize 2019 finalists Jim Partridge and Liz Walmsley, carpets by John Allen, and a coffee table by curator and designer Axel Vervoordt complete the collection.
Casa Loewe Singapore will also feature the artworks of nine international artists, specially chosen by Anderson himself. His favourite art piece in the store? It's a hand-dyed tapestry, named A Positive Light, by American artist Josh Faught. Faught's work was exhibited at Casa Loewe London in 2019.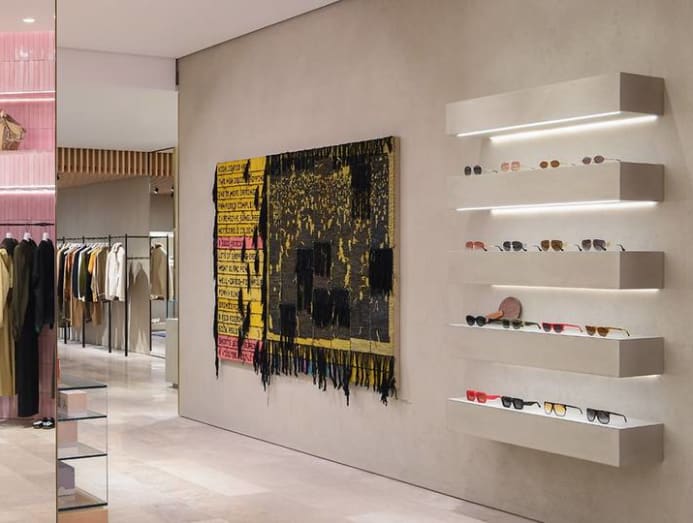 The store will also feature a series of eight ceramics by Betty Blandino, a potter known for her asymmetric, sculptural forms. "Betty Blandino is a very interesting ceramicist, a very unknown ceramicist. It's a group of her ceramics that we put together. It's really nice to see a large body of her work in one place and I think she is a ceramist who really broke down a lot of different boundaries in terms of surfaces and shape."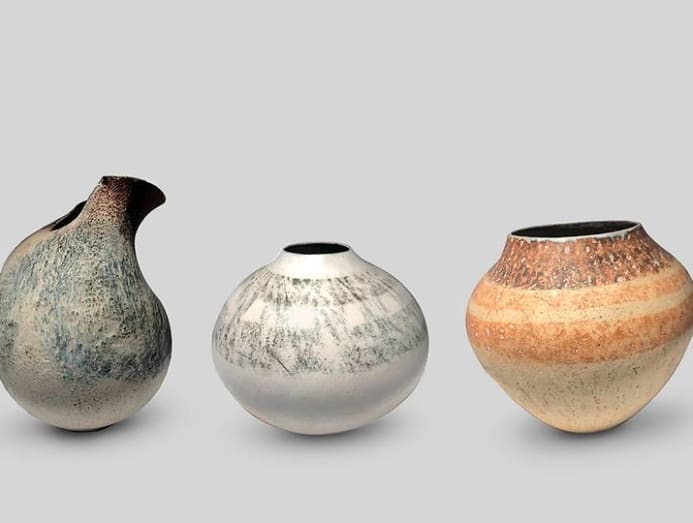 Aside from the artworks, what sets Casa Loewe Singapore apart from its other flagships is a more vibrant colour palette. While other flagship stores are decked out in a neutral colour tone, Casa Loewe Singapore features eye-catching pink walls.
"I really like the pink walls in Casa Loewe Singapore. This is one of the first stores where we have started using a new colour palette. We are now using more colours in the stores. I think we are in a more optimistic phase," Anderson shared.
An open area in the entrance will serve as a pop-up space where Loewe will exhibit capsule collections and art projects. The boutique will also showcase the full range of women's and men's ready-to-wear, bags, small leather goods, soft accessories, eyewear, jewellery and shoes.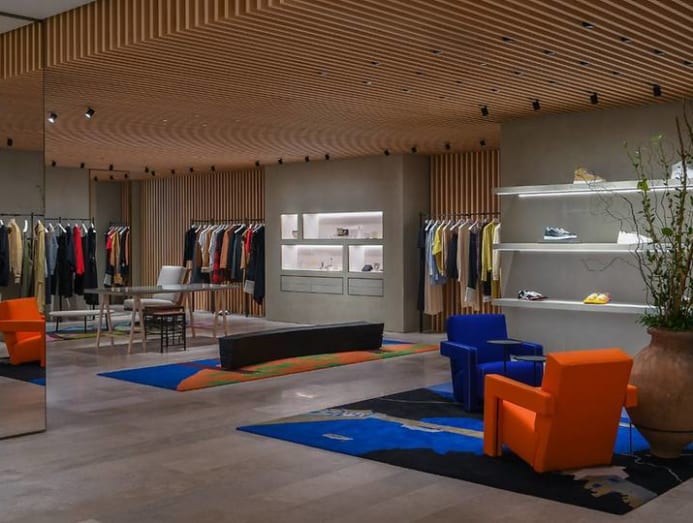 As for Anderson's thoughts on where fashion is headed in a post-pandemic world, the designer shared, "Throughout this period, I believe that craftsmanship, the idea of making, has never been more decisive because it relates to people, it shows responsibility, it shows protection from the things that people are forgetting are important in this industry. It employs people and ultimately it is a legacy, passing from generation to generation."
"Throughout this period, I believe that craftsmanship, the idea of making, has never been more decisive because it relates to people, it shows responsibility, it shows protection from the things that people are forgetting are important in this industry." – Jonathan Anderson