Being a menswear retailer is no bed of roses, says entrepreneur Jonathan Chiang
Beneath the veneer of glamour lies the hard truth: That running a multi-brand menswear boutique with relatively unknown brands is much tougher than it seems on the surface, says the founder of L.C Via.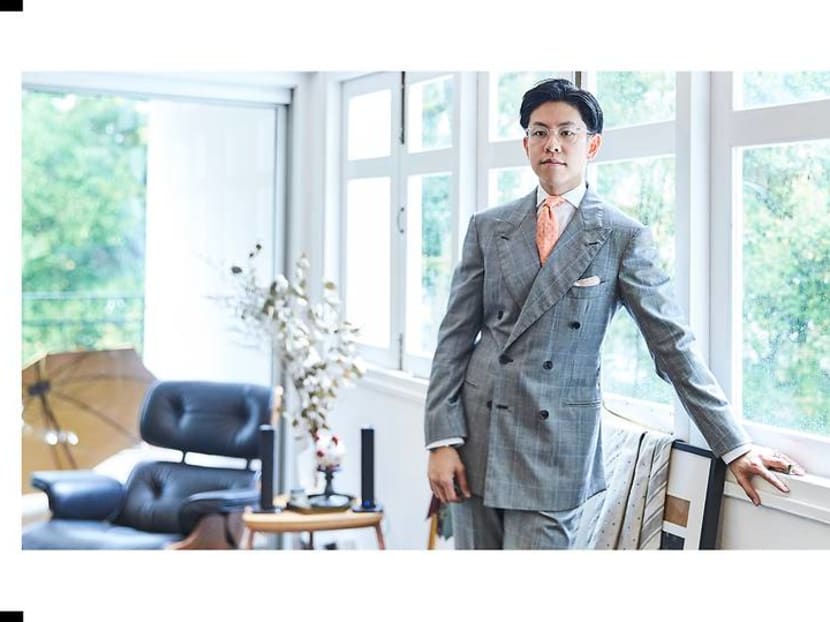 Blame it on the preponderance of street style blogs, Pinterest and Instagram, but any impressionable, sartorially-inclined lad would imagine the universe of menswear retail to be an impossibly glamorous.
There's a certain measure of truth to that perception, of course: Networking with the who's who of men's fashion at international trade shows like Pitti Uomo. Uncovering new cult labels and learning about craftsmanship and how it's evolving with the times. Being photographed in Milan or Florence by lensmen commissioned by menswear bibles.
It's a universe that Jonathan Chiang, founder and owner of L.C Via., is well-acquainted with. In January this year, he was photographed by British GQ in a street style shot. His menswear showroom in Nassim Hill – which is by-appointment only – retails clothing and accessories from 14 artisanal brands from Europe (mainly Italy), Hong Kong and Japan.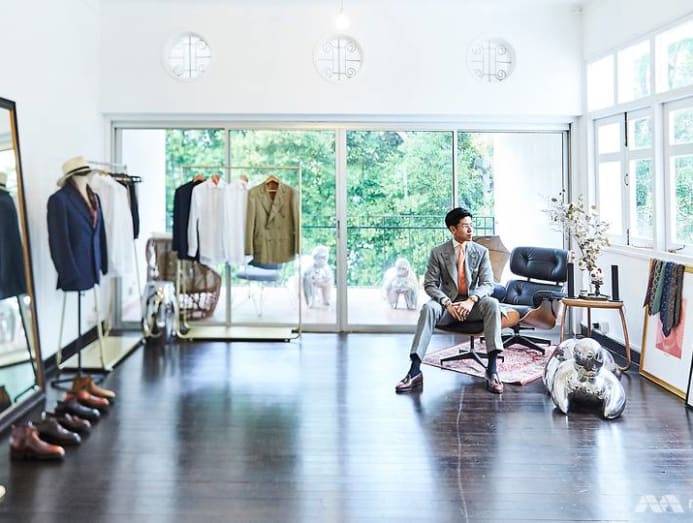 Chiang is their exclusive distributor – "distributor" being a term that would suggest a volume business. In reality, he functions much like the curator of an art gallery, representing solo artists and their works. Indeed, given the amount of time it takes for a suit to be produced – 10 months, for bespoke tailor Sartoria Yuki Inoue, who's a one-man show – he might as well be a gallerist.
But three years into the business, Chiang, 34, admits that it's still a struggle to convince customers to pay top dollar for well-made, but not as well-known, brands. "I still see glassy eyes when I share stories [of craftsmanship]. And these are clients who have tried everybody, locally and internationally," he said, referring to their patronage of big name designer labels.
Chiang started L.C Via. with a partner, Nathan Luisvia, who left because his family relocated. "Being a small business owner, it's difficult to steer people to see beyond the price point, even if they are well-travelled and well-exposed. The majority still feel that if they pay 'X' amount of money, they should be able to show off the value.
"If they bought Gucci, and spent S$1,000 or S$2,000, it shows that they've got some dough to spend. If they spent S$5,000 on a plain blue suit, any Tom, Dick or Harry would not be able to tell the difference, so they're not able to show off their status.
"My clients know that my tie-maker is one of the best in the industry, but they aren't willing to pay the price. But the minute it goes on a slight discount, they go for the kill," said Chiang, adding that only a few brands go on sale, and even then, the items are a few seasons old.
His handmade ties come from Florentine tie-maker Sevenfold, one of the top names in the industry. They range in price from S$300 to S$330. In the whitewashed, 200 sqm pre-war apartment that functions as his showroom, they are draped casually over coat racks, artworks and a lamp mounted on a full-length mirror.
Custom-built racks showcase fitting shirts from Borriello Napoli, a second-generation shirtmaker from Naples. These go for S$350 and up, depending on the choice of fabrics. Handmade, hand-finished Sartoria Yuki Inoue suits by the eponymous, Milan-based Japanese tailor are priced from S$5,000 onwards; made-to-measure Igarashi Trousers start from S$680, while bespoke is "double that".
"[Singaporeans]," Chiang concluded, "Are driven by status, from our schools and where we stay to our jobs and the cars we drive. All these condition us to want to show off where we are in society."
SARTORIAL SHIFT
Chiang's entry into the menswear universe wasn't by coincidence. In 2014, he established Leong T, to provide a contemporary front to the tailoring business that his granduncle Chow Leong Choy, owned. At that time, Chow's shop, Leong Tailors, had been around for over four decades, but suffered from dwindling traffic and increasing overheads.
It wasn't a path he chose initially – trained in media and finance, he spent five years in the manufacturing sector in Shanghai, working with big-league clients the likes of Apple, Blackberry, Motorola, Nike and P&G. But pride and passion brought him back to Singapore in 2013. For one, he didn't want the family business to go bust; for another, his love of "beautiful things" made the tailoring trade a natural fit.
Impeccably dressed in a Sartoria Yuki Inoue double-breasted suit, Borriello Napoli shirt, Sevenfold tie and Norman Vilalta tasselled loafers for our interview, Chiang shared that the seeds of L.C Via. were sown very early on. "I was [a year-and-a-half] into Leong T when I started buying my first brands," he said, meaning accessories like lapel pins, shoes and sunglasses. "Leong T started to wind down when Chow [who was in his 80s] passed away in 2016 and my uncles were all retiring.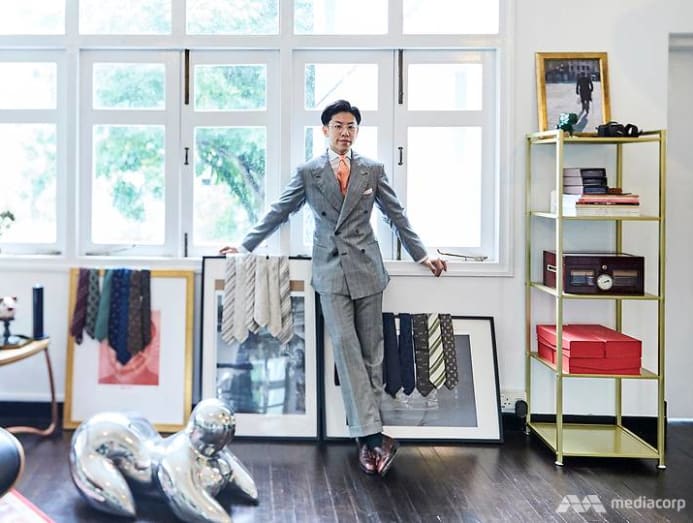 "But truth be told, their style and construction did not change. They couldn't understand the Italian silhouette, or softer construction," he added, explaining that Choy and his team were more accustomed to the more formal rigours of British tailoring. "I can't teach old dogs new tricks, because I'm not a maker myself. That's how I went looking for people who were making it."
Chiang's ardour for menswear and craftsmanship knows no bounds. He shares that enthusiasm with his customers every chance he gets, but he admits that it doesn't rub off easily. "As much as I try to share, the conversion is tough. But I guess no one said that doing this would be a bed of roses, right?"
Is his business profitable, then?
"Barely. I get by. It pays the bills and allows me to restock to buy new things. Sometimes I'd have to empty my bank account to buy whatever stock I need. I don't take a salary – the money that I would have used to pay myself is used to buy stock. For me, a salary is three meals a day. For my artisans, it's a livelihood to support their families."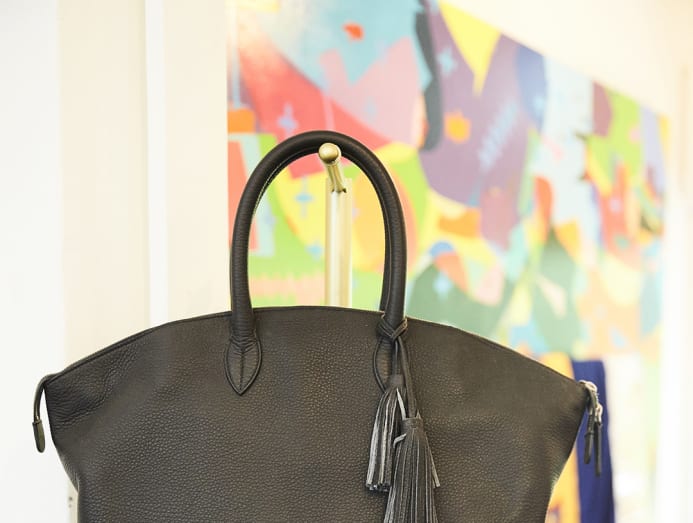 His wife of two years, Low Ming Li, who works in accounting, provides emotional support. "When days are bad, she's there." His family – his dad is a retired architect; his mum is in wealth management – don't provide financial support, except the occasional "pocket money" to cover his travel expenses. His siblings – his sister works in art therapy while his brother works in a ride-sharing company – might chip in to sponsor a plane ticket or meals overseas.
"My parents did hint that maybe I should give myself a timeline. But they've never bluntly said that I should stop this 'stupid' dream of mine. That would break my heart.
"Of course my parents wanted me to have a 'safe' job. And I did give it a shot – in Shanghai. For five years." His savings from that time were pumped in to start Leong T. Now, he feels like he's beyond the point of asking for a lifeline. "At this age, I wouldn't want to ask them for help. I'd rather take a loan, secretly."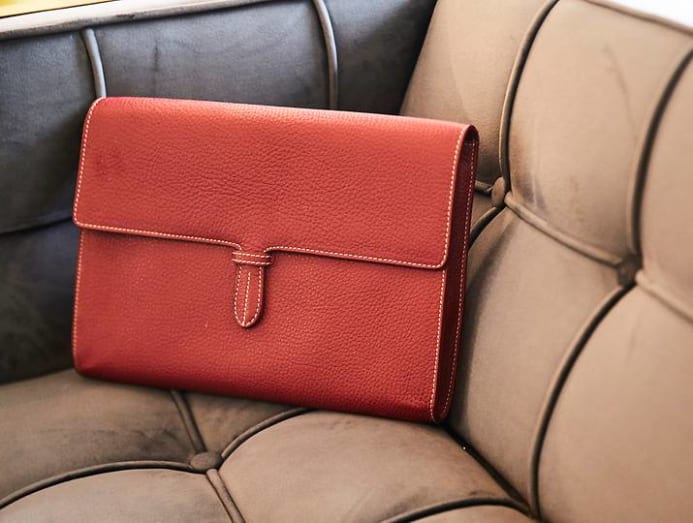 He remains hopeful that an investor would swoop in to fund his enterprise.
"I have clients who've asked me if I'd close down. I told them I can't, because these are people who have entrusted me, and no matter how tough things are here, I can't let them down."
WIDENING THE NET
To cast the net beyond Singapore, Chiang holds regular trunk shows in Bangkok, Jakarta and Shanghai. He travels to those markets roughly every quarter, and has about 60 regulars/VIPs who support him across the four cities. "These guys come to almost every trunk show."
For Chiang, their support has been "encouraging", but nevertheless the venture has been an uphill battle. "I'm entering markets that are totally new to this, [markets that are] still very immersed in their brands. For me, a nobody, to come into their country and share about a suit that costs 'X' amount without a brand or a logo, people might think I'm selling snake oil!"
In each city, the response is different. "In Shanghai, people do buy, but they don't understand what they're buying. That's good for business, but bad because I want them to know what they're getting, and take pride in it.
"In Bangkok, people love to [learn about craftsmanship]. That's probably because there's a local industry of designers and makers, so they enjoy and understand the stories. But [regarding] the price points, they're not ready yet.
"Jakarta is [very different]. You get people who love all aspects of [menswear]: The stories, the quality. Price is not an issue; they don't just get one item at a time, they get a dozen. Shirts, suits, trousers, ties, shoes. I stop them, because if they get too many at once, they don't get to enjoy each piece. The market there is such that almost no such shops exist; the only tailors are those that work with batik. People who wear suits do so for weddings or [business] meetings."
If things go well, Chiang is hoping to expand into Myanmar and India in the future.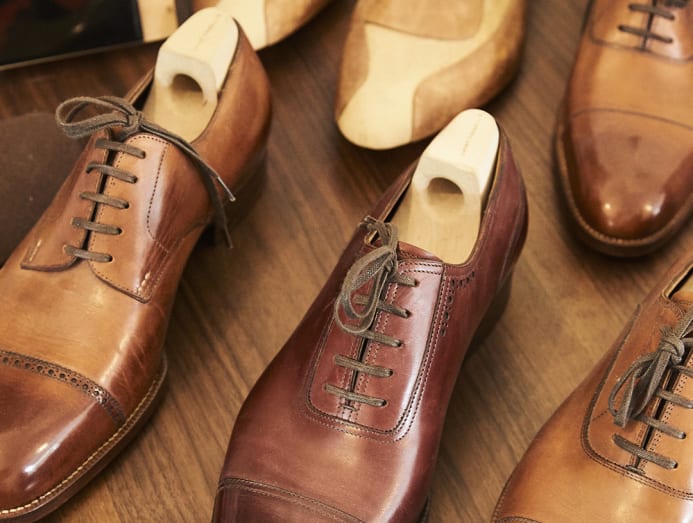 In the meantime, the ACS alumnus – along with co-founders and fellow ACS alumni Jason Ho and Bryan Zhao – has set up a network of business owners, ACS Business Owners Network (ABON), for mutual support and to spread awareness of each others' enterprises.
Elsewhere, Chiang also focused on coordinating a two-day symposium with his artisans that will be open to the public. It's likely to be held in August or September at the Straits Clan, where he's a member.
"After Hong Kong, Singapore ranks second in terms of the number of international trunk shows. But I realised that with every shop, their artisans are only able to meet their own clientele. I've seen a lot of younger chaps who love classic menswear, who are learning about classic menswear. Thanks to social media. If I were a young chap who wanted to meet this artisan, I might not be able to afford [his wares]. How then?"
The symposium, then, is Chiang's way of giving back to this community of menswear enthusiasts. And, crucially, it will be a means of clearing up misconceptions about his business, and the industry at large.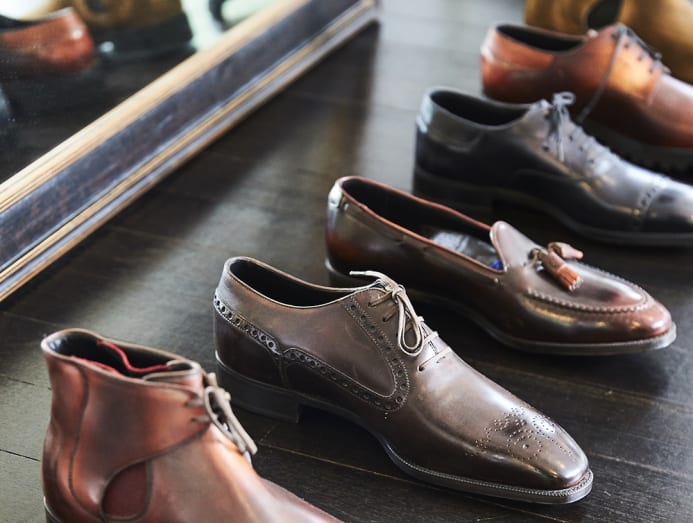 "Locally, there's a misconception that if I charge S$5,000 for a suit, I'm making a S$4,999 profit. If that were the case, everyone would be opening a shop because the profit margins are so high. But that's not the case. So I want people to hear why certain products are priced the way they are. And when you hear the stories of the making process, the sacrifices made, the hours they work, their increasing cost prices, the taxes they have to pay etc.
"[For example], Yuki Inoue works from 5am to 10pm, Monday to Sunday, stitch by stitch, chalk by chalk, drawing lines, ironing, washing etc. He's a one-man show. It's crazy. But he takes pride. He could shortchange you, give [the suit] to a factory, get it done three-quarters of the way, stitch a few buttonholes and say, 'yeah, it's done by me'. Who can tell the difference? But no. Then again, who knows what he does? That's what the symposium is for."