The co-working space of the future could look like a hotel, says one operator
The Work Project founder Junny Lee believes that more operators will start to offer F&B outlets and lounges in their co-working spaces to create unique experiences for their tenants.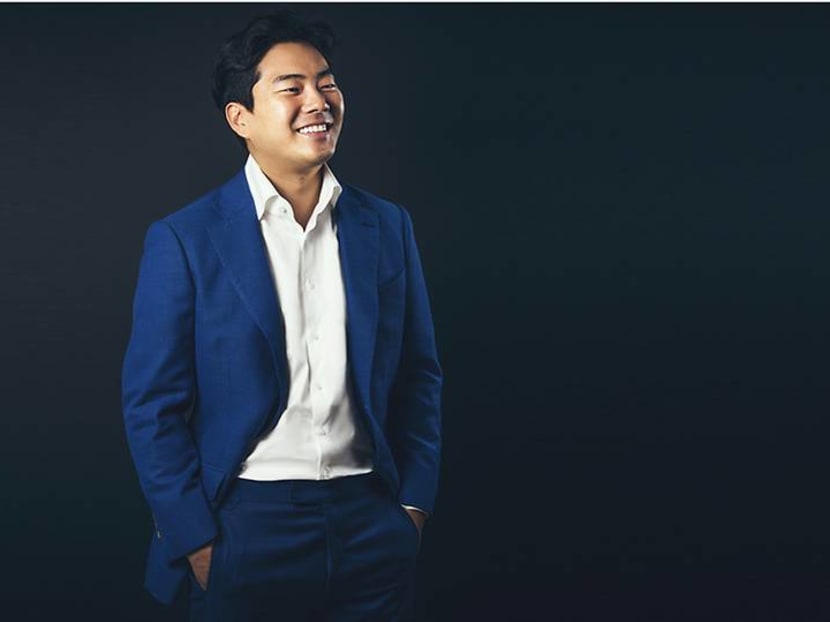 Lawyer Yeoh Lian Chuan, 50, moved his boutique law firm into The Work Project's co-working space at OUE Downtown last November.
As Managing Director of Sabara Law, Yeoh is part of a very exclusive group of top level executives in Singapore who has access to MARK. This is a members-only business club on the 20th floor of Capital Tower, designed for the C-suite community comprising tenants of The Work Project and CapitaLand.
Designed by award-winning design studio HASSELL, MARK features a dedicated Champagne Room and a fully-staffed bar operated by Proof & Co. It serves its C-suite clients complementary food, beverages and cocktails in a luxurious environment furnished with French designer furniture by Pierre Frey, among other fine pleasures.
MARK can be considered to be part of the "third wave" in the evolution of co-working spaces in Singapore.
The concept of flexible spaces began decades ago with serviced offices offering temporary leases to companies, often in transition to a new office space.
"The transient product then became a more permanent product in the past seven to eight years, and this represented the second phase of co-working," Junny Lee, Founder and CEO of The Work Project, told CNA Luxury.
It was an era of co-working spaces as creative hubs, characterised by trendy design and fun perks like free beer. Such communal hubs proved appealing to independent creative professionals and early stage start-ups seeking flexible spaces that allowed them to raise their headcount as their businesses grew.
The sector quickly boomed with a proliferation of co-working operators sprouting up to offer spaces designed for well-defined communities often segmented by industry.
But things are changing.
MORE LIFESTYLE AMENITIES FOR TENANTS
Singapore's rapidly evolving co-working industry – numbering about 120 co-working centres islandwide at last count – is now entering its third phase: Amenitising these flexible spaces beyond work-meet-and-host facilities with lifestyle experiences such as those offered at MARK.
According to Colliers' forecasts on flexible workspace trends for 2019, co-working operators will no longer exist in silo, but will become an integrated part of the building fabric with holistic offerings that a landlord can asset manage efficiently while the operator curates the user experience.
These could include the addition of food and beverage outlets as well as wellness facilities within the co-working space. Both WeWork and The Working Capitol, for instance, have added pools and gyms at selected locations.
CHANGING OCCUPIER PROFILES
According to The Work Project's Lee, the key driving force behind this third wave is a significant shift in occupier profiles.
"Many of the early co-working operators that started five to seven years ago focused on start-ups and their eco-system. But what's happening now is very unique in that it's gone beyond start-ups; blue chip corporates are adopting flexible space as a significant part of their real estate portfolio," he observed.
A technology-powered mobile workforce is clearly also what's fuelling this trend.
"Technology has changed the way people work; they no longer need to be plugged into one spot on the floor plan," acknowledged Lee. "This mobility has become a universal phenomenon, and the desire to make space user- and cost-efficient for companies has therefore also become a universal phenomenon."
As a result, Lee is seeing a "dramatic shift" of corporates looking to reduce their real estate footprint globally, while enhancing the efficiency of their real estate in this sharing economy.
So, while the threat of market saturation has already seen some consolidation in the sector via several mergers and acquisitions, Lee's optimism on the upward trajectory of Singapore's co-working sector is reinforced by reports of 80 per cent of The Work Project's customers being first-time co-working users.
"These are customers who used to work in a traditional office setting that have moved to co-working. In fact, the majority of the customers we sign up today are major corporate customers and they're signing up for quite long tenures," he said.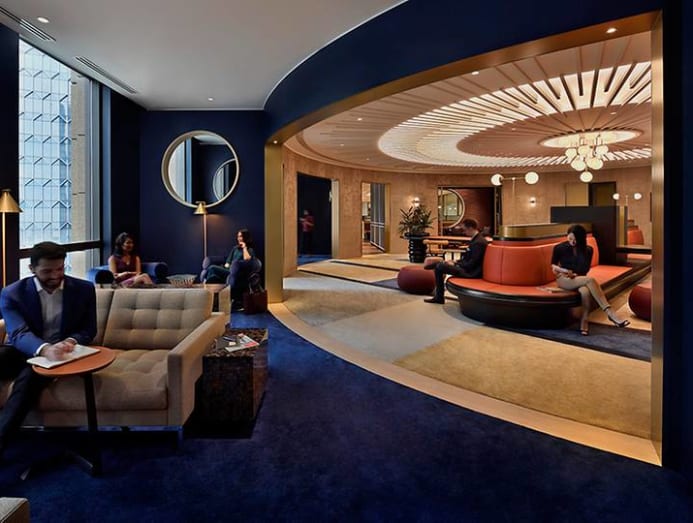 Since entering the Singapore market with its first location at OUE Downtown in 2017, The Work Project has enjoyed a sudden growth spurt in the past six months with more than 100,000 sq ft added to its portfolio. This makes a total of 180,000 sq ft Grade A office space under its management, and marks a 12-fold growth since The Work Project launched its first and only location in Hong Kong in 2016, says Lee.
One of the key factors driving The Work Project's exponential growth is the joint venture it struck with CapitaLand in October last year. The company acquired another premium co-working player, Collective Works, in the process, and has since opened new locations in Parkview Square, Capital Tower and Asia Square Tower 2 in quick succession.
A new location in Great World City opens this May while new spaces in other gateway cities like Tokyo, Sydney and Melbourne are on the two-year horizon plan.
THE FOURTH WAVE: SUPERCHARGING SPACES
As the co-working industry continues to mature, the idea of amenitising entire office buildings is going to evolve further. This will happen with a deepening of partnerships between operators and landlords to strategically offer customers a mix of flex, core and curated spaces according to their specifications – and in response to the burgeoning demand for a mixed-tier product.
"What will inevitably happen is that these product groups must merge and be offered to the customer in one package. Because of the joint venture with CapitaLand, we're the only entity in Singapore that has the capability to go to customers and say, 'Here's a lease, here's flex space; here's one package'," said Lee.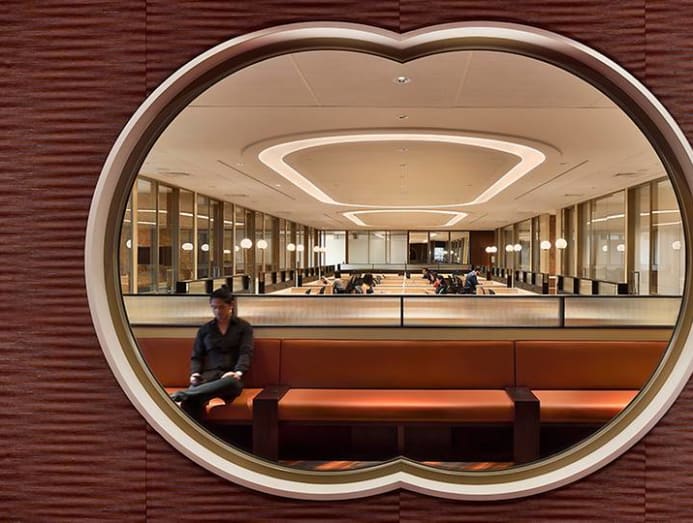 Another key trend The Work Project's Lee is witnessing is the transformation of the industry towards that of hospitality business models today.
"We are becoming an office building amenity provider just like a hotel operator. We work with the customers on what their needs are, and then work with landlords to create meeting rooms, conference facilities, F&B outlets and lounges like MARK to create an experience that adds value to the building. It's quite exciting the way the industry is evolving I believe this is what's coming next," said Lee.