Why does this wine collector with almost 3,000 bottles consider himself a 'rebel'?
While most collectors aim for famous or investment-grade labels, Ken Ang has a penchant for lesser-known labels that are a true reflection of his tastes and personal story.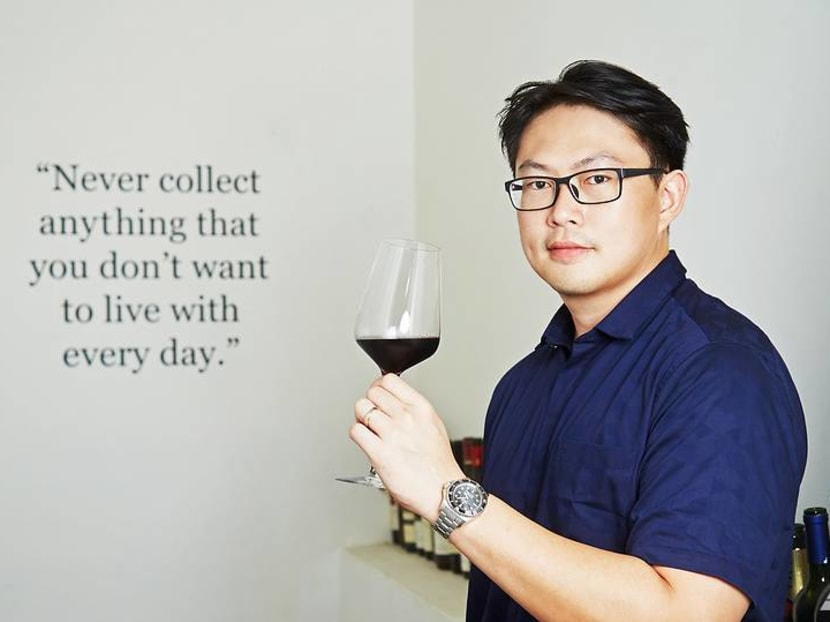 When Ken Ang embarked on a student exchange trip to South Africa in 2010, little did he know he'd return with a newfound passion for wine.
The 33-year-old, who now works as Director of his family business Nanyang Realty, was studying chemical engineering at Stellenbosch University. There, he joined the school's wine appreciation club, but not because he wanted to learn more about the beverage.
"I just wanted some free drinks," he admitted with a laugh. "At the time, life was all about partying and clubbing, but that was a very youthful way of thinking."
Stellenbosch, a university town in South Africa's Western Cape, is also one of the country's most famous wine regions. As Ang mingled with local students, many of whom were the children of winemakers, he slowly began to learn more about the art of winemaking. His visits to various vineyards in the region also opened his eyes to the time, dedication and passion winemakers put into their work.  

"As a Singaporean, I had never seen any wineries before. But in Stellenbosch, you see rows and rows of vines," he recalled. "There was a winery that refused entry to me. Because I hadn't made a prior appointment, they didn't want to present a wine that they felt hadn't reached maturity. They even stopped my car right at the entry point because they didn't want my car bringing in dust, which would have affected the grapes."
It was this precision and attention to detail, plus the immense pride that winemakers had for their craft, that struck a chord in him. "Excellence is a value that I hold very dear to me," Ang explained.
Intrigued, Ang began attending wine appreciation classes after returning back to Singapore. One of the tastings he attended was for Californian vineyard Ridge Monte Bello. "It was a vertical tasting. We tasted vintages all the way from 1999 to 2010," Ang recalled. "I didn't really have much expectations, because how different could wines produced one year apart be? But sure enough, they were totally different and I was hooked."
WRITING A PERSONAL STORY
In early 2013, Ang began building his collection. Aside from being a collector, Ang is also a Certified Specialist of Wine, a certification he obtained from the Society of Wine Educators. 
"Personally, I have always viewed wine as different from any other beverage. To me, wine is truly the quintessential reflection of the human endeavour. It is sculpted by the hands of the winemaker, using the fruits of nature, into something that can withstand the test of time."
For the past seven years, he's diligently spent several hours a week reading up about wines from various wineries and regions. "The more I know, the more I don't know," he admitted.
At present, Ang's collection spans approximately 3,000 bottles, made out of labels that reflect his own personal story. In his collection are 10 vintages of Ridge Monte Bello, the wine that sparked the journey, including a 2016 vintage he collected in honour of the year he got married.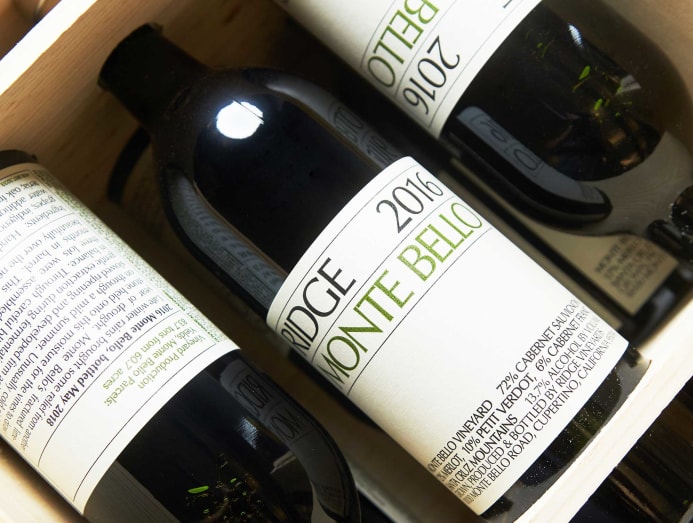 "Expanding my wine collection is like writing a storybook. Firstly, every wine I collect means something to me. Secondly, every wine vintage I collect captures a certain moment in time. Take for example the 2016 Ridge Monte Bello. You'll never get the 2016 vintage ever again."
Also in his collection is a Bordeaux blend from Marianne Estate, a winery in South Africa. Having spent time in the country, Ang gained a newfound respect for Nelson Mandela, the country's first president. The very first vintage of the wine produced was served at the late Nelson Mandela's 90th birthday state dinner hosted by Queen Elizabeth at Buckingham Palace.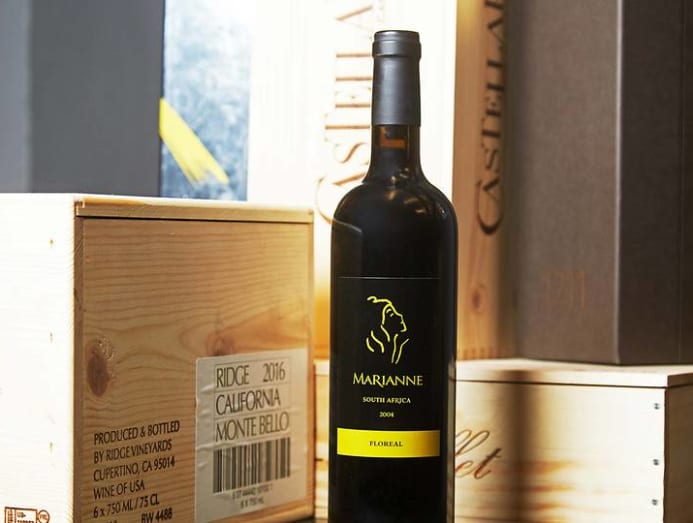 "Many people tell me to collect only investment-grade wines. But for me, I feel that I should enjoy my collection. I don't really care if 30 years later, my bottles become more expensive, or keep its value. I have the only wine served in Nelson Mandela's state dinner. It may not cost a lot, but I'm the only one who has it in Singapore," Ang mused.
"Expanding my wine collection is like writing a storybook. Firstly, every wine I collect means something to me. Secondly, every wine vintage I collect captures a certain moment in time." – Ken Ang
REBEL WITH A CAUSE
In a way, Ang considers himself a bit of a rebellious wine collector. While "close to half" of his collection consists of investment-grade wines, it's the lesser-known labels that dare to buck the trend that he takes great pride in acquiring.  
In his collection are vintages of fine Bordeaux wine Sociando Mallet. "Sociando Mallet is one of the most underrated wineries in France," Ang shared. In 1855, France's best Bordeaux wines were ranked under the Bordeaux Wine Official Classification of 1855. According to Ang, Sociando Mallet was left out of the classification due to its obscure location in the far north of the Medoc region.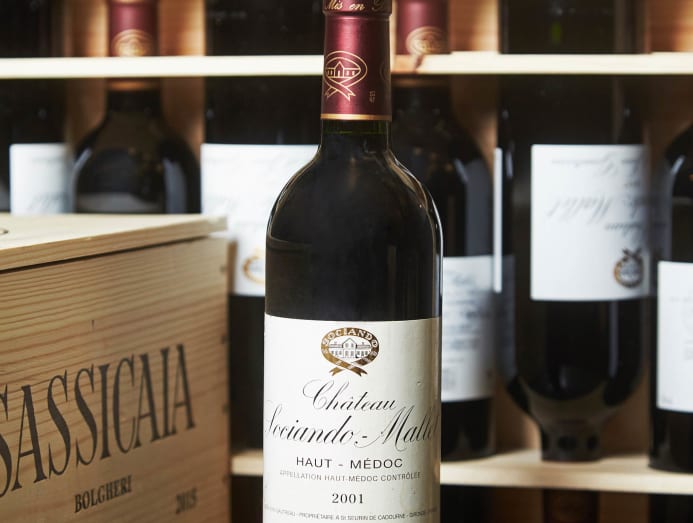 In 2003, the owner refused to enter his wine into the Cru Bourgeois classification, which lists some of the wines originally left out of the 1855 classification. "The owner didn't want to be subjected to certain regulations. It's like giving a hawker a Michelin star, sometimes they refuse to comply with the regulations that come with it," Ang explained.
While wine critics in the 1980s believed the wine wouldn't age well, in the past decade, it has consistently outperformed other well-known estates. "I really like this wine because it represents the underdog," Ang said.
Ang's penchant for "rebellious" wineries, he admitted, is a reflection of his own personal character, and his non-traditional way of leading his family business. 
"In a family organisation, there is always tension. The way I do things today would be vastly different from the past. But everyone in the organisation wants to achieve the same goal," Ang shared.
"It's the same with the winemakers. They just want to make good wines. That's when the subjectivity comes in. Good wine to you might not be good wine to me. And the way to achieve good wine can also be vastly different for different people.
"I think it's the job of young winemakers to challenge the older winemakers. And it's also the job of the older winemakers to impart skills and knowledge to the younger winemakers."
This, he explained, can be applied to a family business where the older generation can work in sync together with the younger generation. "I think it's always a give and take, and this tension can turn to understanding to help an organisation achieve its goal."
'COLLECT WHAT YOU LIKE'
Having picked up this hobby seven years ago, Ang believes his collection has grown together with him over the years. 
"If I look back to when I started my collection, most of the wines I collected were made for short- to mid-term drinking, and are relatively more robust and intense as it appealed to my younger self. Over the years, as I matured and began to explore wines from different regions and countries, my palate and preferences started to change and I now prefer wines that are more complex and elegant.

"The interesting thing about wine is that it also matures with age, and hence it is quite a dynamic relationship between the collector and the collection. As I look back or taste the wines I collected at the very start of my journey, I begin to wonder if it was the wine that has matured, or if it was I who has changed over the years."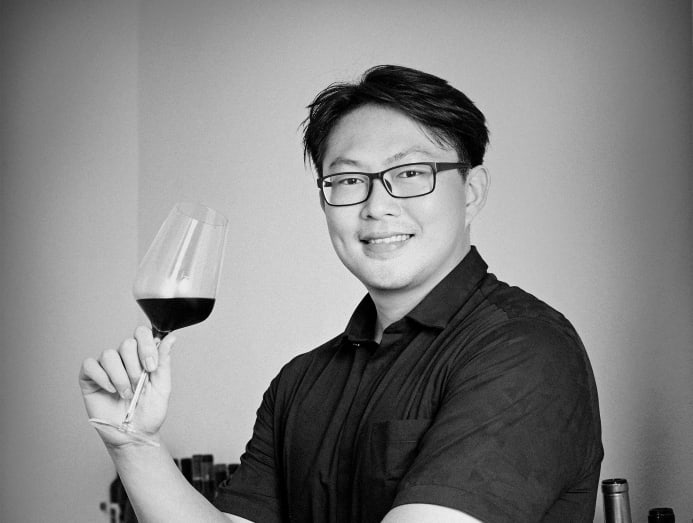 His advice to fellow wine collectors is simply to "collect what you like". "Don't be afraid to not be a part of the norm," he said. "Even if you like a S$50 bottle of wine, that's even better for you as you spend less money but you get the same enjoyment out of the bottle."
As for his own collection, Ang believes it's nowhere near complete at the moment. "It most likely will never be complete," he added. "But I take heart in the belief that the joy is in the journey and not the end."
His ultimate dream, however, is to own his own vineyard one day and become a winemaker himself. "Hopefully I can buy a winery somewhere and retire. The dream is to make my own wine, something that I truly like."
"The interesting thing about wine is that it also matures with age, and hence it is quite a dynamic relationship between the collector and the collection." – Ken Ang