Kwanpen's third-generation leader, Jonathan Kwan: 'As children, we take things for granted'
In the fourth episode of CNA Luxury's podcast series Next Gen, leather goods scion Jonathan Kwan explains why family is as important as business (and vice versa), and reveals how he only understood the sacrifices his parents made when he himself became a dad.
Name any luxury fashion brand and chances are, it will have an iconic product with a story to tell and a reason for being. In the case of Singapore leather goods label Kwanpen, that signature item is the Raffles 1819 Bag.
As Jonathan Kwan, Kwanpen's director of special projects relates, the story goes that one of the company's first boutiques was in Raffles Singapore. When the designers were tasked to conjure up a new handbag, they took inspiration from the grand dame.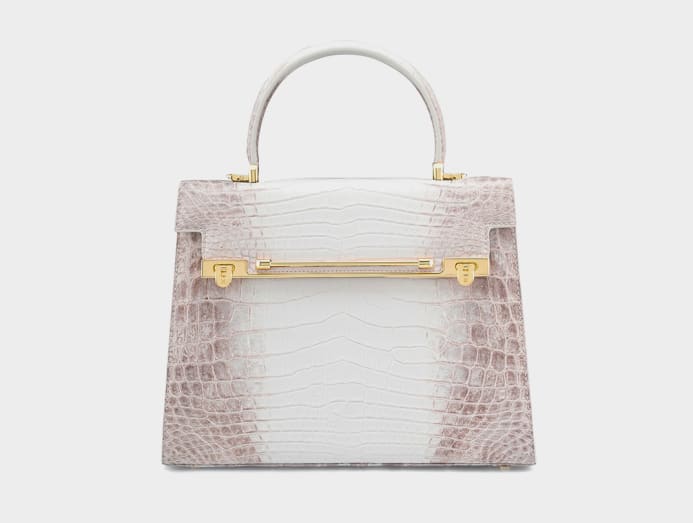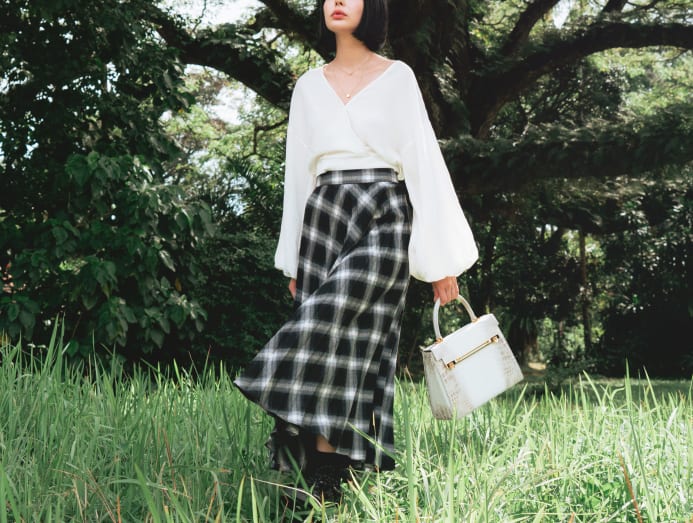 "The metal bar on the bag resembles one of the pillars of Raffles Hotel. The two pieces of hardware on either side of the bag represent Family and Business. Family is as important as Business, and Business is as important as Family. The two symmetrical pieces of crocodile leather also represent that."
Jonathan, 38, is the grandson of Kwanpen founder, the late Kwan Pen Seng, who was trained as a goldsmith in Guangzhou, China. When he migrated to Singapore in the 1930s, he found work with a number of local goldsmiths, but soon realised that his income would not be enough to support his family of seven – his wife and their five boys.
For the enterprising migrant, the only solution was to start his own business. With Singapore under colonial rule, Pen Seng struck upon the idea of crafting crocodile skin bags for British aristocrats. "At that time, crocodile leather was one of the cheapest leathers on the market. They used the back of the crocodile, which was spiny. Nobody wanted it. But my granddad did, because he had limited funds," shared Jonathan.
Pen Seng knew that if he used cow leather, the designs would be too easy to replicate. And he targeted the British aristocrats because they knew how to appreciate crocodile leather goods.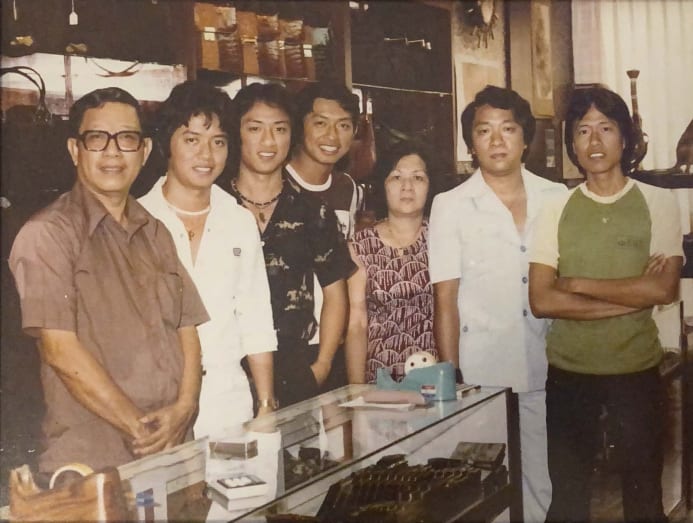 "Crocodile leather was known to be difficult to work with, so naturally the prices went up," Jonathan added. "And crocodiles are difficult to breed – they're not docile creatures, unlike cows and sheep. Now crocodile leather is the most expensive. But it just so happens… that we started early."
How the company got its name was a matter of happenstance. The British, accustomed to the Western name order (first name followed by family name), referred to Jonathan's grandfather as "Kwan Pen", and the moniker stuck. But it wasn't until much later that the company rebranded itself as Kwanpen. Listen to our podcast below to hear the full story.
"In the 1980s when we first opened our shop, Japanese tourists were flooding Singapore and the world. We called ourselves 'Ginza', after the Tokyo district. One day, we realised that we should name the company after my granddad," Jonathan explained. The company logo, which resembles two "K"'s on top of each other, is actually a stylised form of "Kwan" in Chinese.
Pen Seng passed away before Jonathan was born, but he made sure to impart his business acumen and craftsmanship skills to his five sons. Today, Kwanpen is a global brand with boutiques in nine locations from Bangkok to Istanbul. The Singapore flagship is located in The Shoppes at Marina Bay Sands, and the company is presided over by Jonathan's father, Leonard.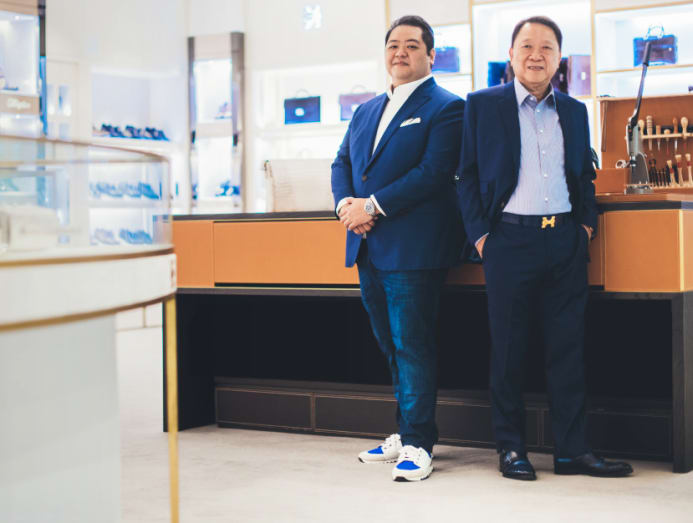 What, then, is Jonathan's role in the company? "I don't really have a fixed scope," came the reply. "[I] have to do everything under the sun. For example, the opening of new shops, down to marketing, all different parts of the company. It helps me understand the company better."
Uniquely, the entire Kwan clan lives in the same condominium complex. "Our family [is] quite close-knit. We like to stay close to each other." Before the family moved into the condominium, they lived in a rented house in Hougang, where Jonathan was born. Shortly after, they moved into an HDB flat in Balestier, but in the 1980s, business boomed, so all five brothers decided to buy an apartment for their mother.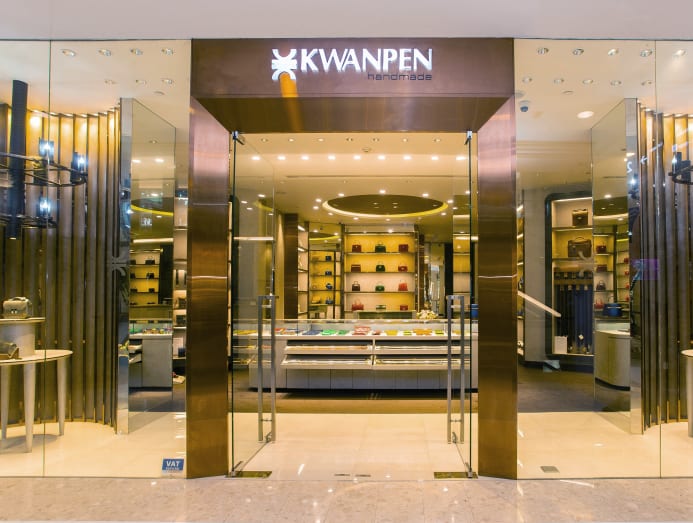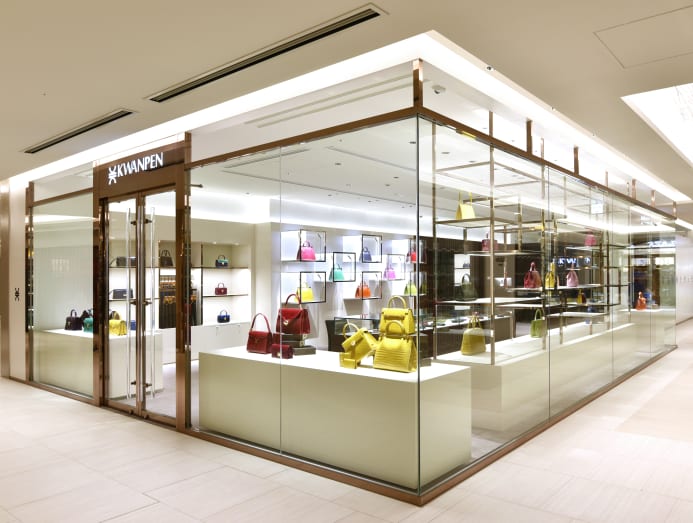 At that time, Jonathan's uncles were not married yet, so they all moved in with his grandmother. Leonard moved into a separate unit with his family. Explaining the fraternal bonds, Jonathan said: "The five of them have an understanding that is not understood by anyone else apart from the five of them." As Jonathan's uncles grew older and got married, they moved out but bought units in the same estate.
"My grandfather used to say, 'One chopstick is easy to break. But five chopsticks are much harder to break.' I think those were his last words to them. Like any business, there are arguments, but they're still together." One of his uncles started his own market research business outside, but he helps out every now and then, whenever he's needed.
"My grandfather used to say, 'One chopstick is easy to break. But five chopsticks are much harder to break'." – Jonathan Kwan
There are many benefits to living in the same complex, explained Jonathan. Before the pandemic, there were always impromptu family dinners and meet-ups, on top of monthly get-togethers. During the pandemic, his uncles would take turns buying food for the entire clan. "Somebody would go and buy some famous bak kut teh and then they would distribute it, or somebody would buy char kway teow and then suddenly you have char kway teow!"
When he was younger, Jonathan enjoyed the company of his cousins, with whom he would play in and around the estate. "I think it's fun. It's good growing up and getting to know all your cousins. I wouldn't have it any other way."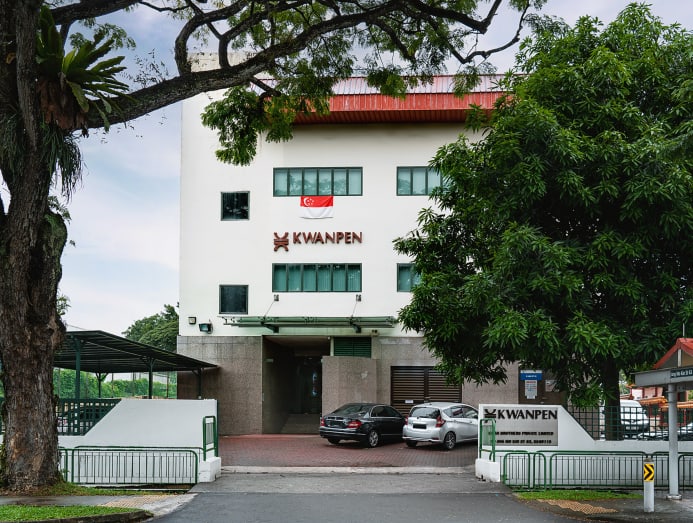 The family, says Jonathan, considers itself the guardians and gatekeepers of the business. His father and uncles are doing everything they can to make sure that things run smoothly for Jonathan and other members of the third generation (which consists of his brother, sister and two cousins who are working for the firm). None of them, he adds, feel as if they own the company per se.
"It's like football, you're passing the ball to the next person. If in football you have a radio, and you can talk to the person you're going to pass to, that'll be the best thing to have, because you can tell him where the ball is going to come from. It would be a smooth transition."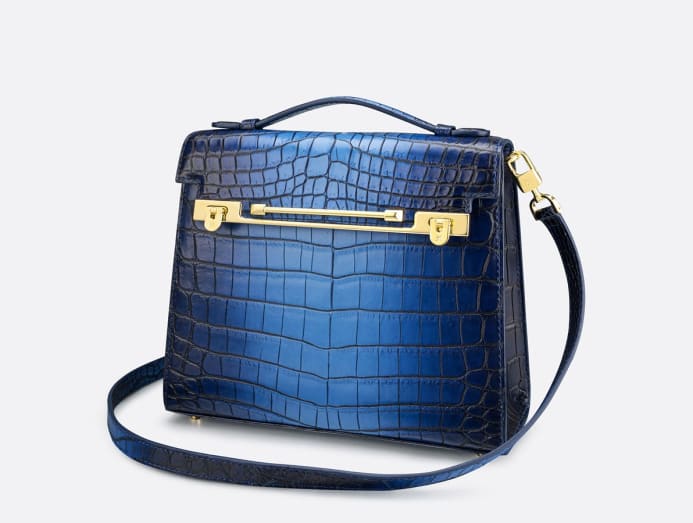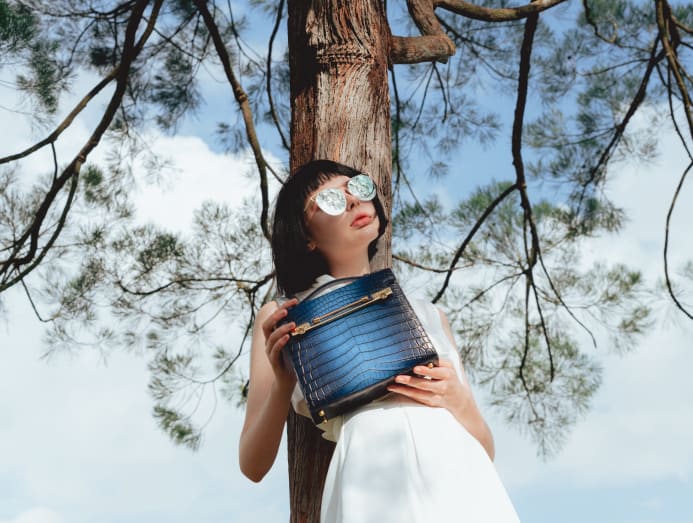 As for the saying that the third generation is the weakest link, Jonathan had this to say: "There might be some truth to that. The first generation started the business. The second generation made it big. Obviously, something that the second generation did was better than the first to make it more successful.
"When it comes to the third generation, the second generation will doubt them, because they're the ones who made it successful. The third generation joins the business after it became successful." Jonathan himself joined the company in 2011, after two years of working in another company. Lucky for him, his father never put pressure on him. This goes some way in explaining Jonathan's casual, easygoing demeanour.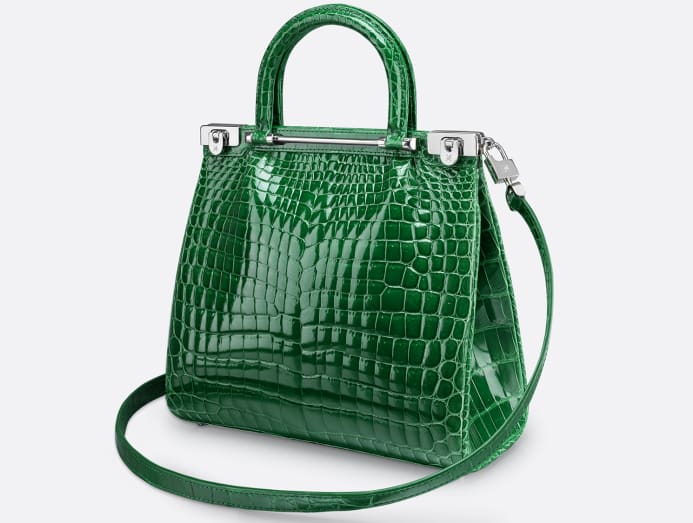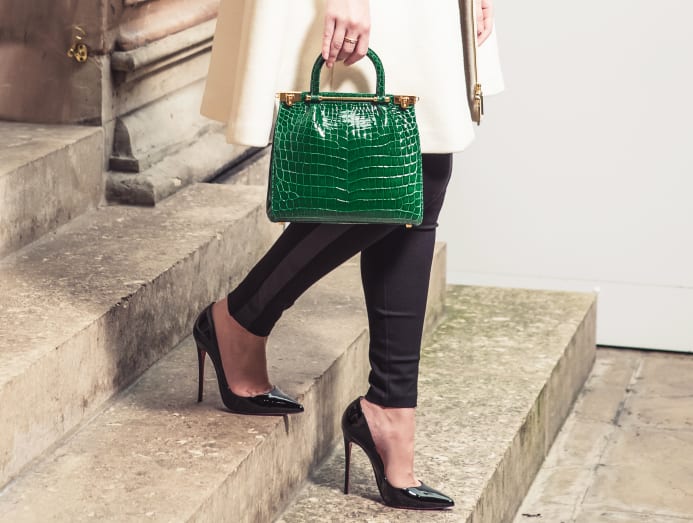 His father believes that people take time to grow into their roles. "There isn't really a target to be met. There isn't an ROI to hit. You come into business and you start learning." Retirement, he adds, is not a word in the family. "There are no fixed rules, or timing, when you should retire or when you should hand it off to the next person. As with all family businesses, they will always be there, looking over it, even though they're not running the day-to-day business."

Like many children of business owners, Jonathan didn't get to spend much time with his father when he was younger. The latter was always busy in the office or travelling. It was only when he joined Kwanpen that the two became close. "After I became a dad myself, we got even closer, because I finally realised that it's not so easy being a dad," he said, referring to his three-year-old son with wife Park Sung-hye. The couple tied the knot in 2016.

"I think as children, we tend to take things for granted. In my case, well, I didn't realise how much sacrifices both my dad and my mum made to send me to university, for example, or even just to put food on the table. They worked really hard. And they always made sure that the family was well taken care of."
"As children, we tend to take things for granted… I didn't realise how much sacrifices both my dad and my mum made… They worked really hard. And they always made sure that the family was well taken care of." – Jonathan Kwan
The Next Gen podcast is brought to you by Jaeger-LeCoultre. 

Listen to our interview with Jonathan Kwan here.
New episodes of Next Gen are published every Sunday at cna.asia/podcasts