Lamborghini's CEO isn't too worried about the carmaker's future. Here's why
As the world struggles back to its feet, Stefano Domenicali believes that Lamborghini will experience a short-term slowdown, with full recovery by early next year.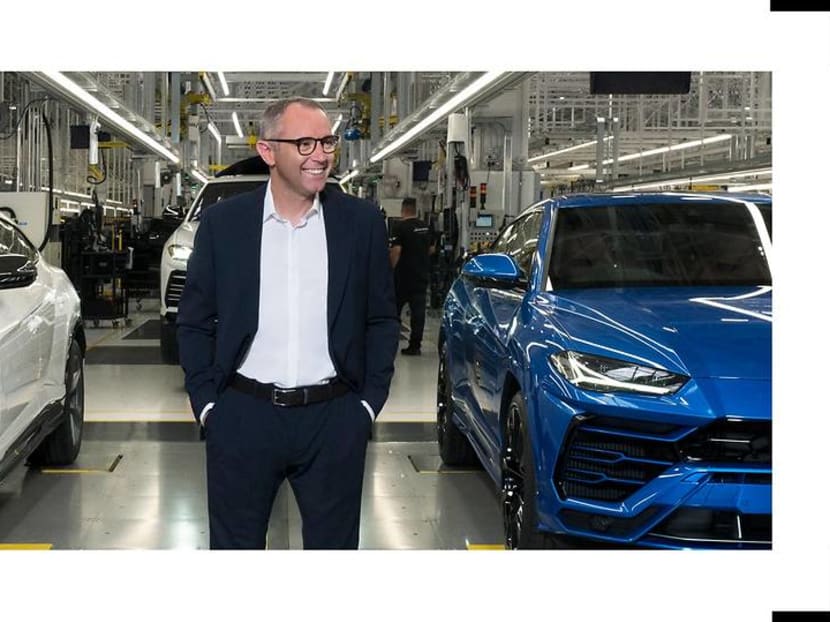 Stefano Domenicali, the CEO of Italian sports car manufacturer Lamborghini, doesn't seem like a man who's too worried about the future. A future, that, by its own admission in a recent FY2019 results press release, is rife with "imponderables remaining due to the current Coronavirus situation, it is still too early to give a detailed forecast of impacts on business development in 2020".
Domenicali's relaxed mood, or inasmuch as we could glean during a video call as he sat in front of a poster of the Sian FKP 37, the marque's latest hypercar, was probably a result of Lamborghini's incredibly strong showing in 2019.
Its volume swelled by 43 percent to 8,205 units sold, of which over half of that number was contributed by its first SUV in nearly three decades, the Urus.
Of course, he might also be buoyed by news of Lamborghini's rivals Aston Martin and McLaren having run into a recent spot of bother. The former carmaker had to be bailed out by billionaire Lawrence Stroll, having undergone a recent leadership change which saw CEO Dr Andy Palmer (the key architect of its recent transformation) ousted in favour of Mercedes-AMG boss Tobias Moers. To top it off, Aston Martin is also shedding 500 jobs (roughly a fifth of its total workforce) in a bid to slash costs.
As for McLaren, its Formula One team has been in the doldrums for the past few years. It has been dealt a massive blow over the temporary cessation of racing activities. It has seen its road car sales plummet as a result of the pandemic, and is about to lay off a quarter of its employees, or around 1,200 people.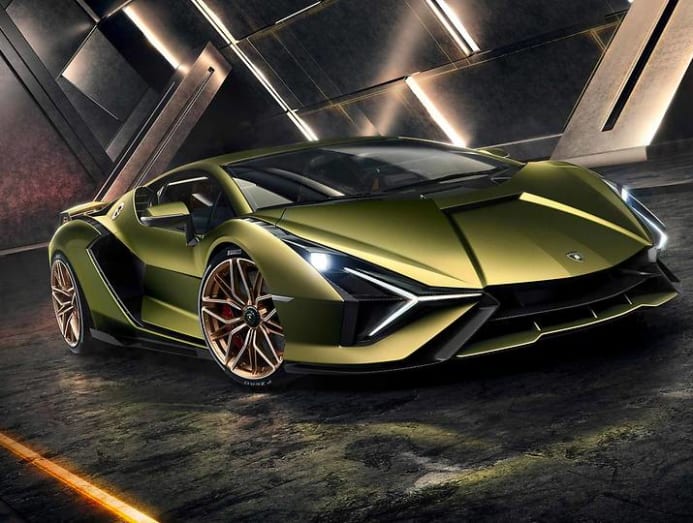 Coming back to Lamborghini, things are slightly more optimistic. It has not (yet) announced any job cuts or major restructuring, and while it did close the factory for seven weeks in the interest of public health and the safety of its employees (one of the first carmakers to do so, Domenicali proudly points out), it still has a healthy order book.
And despite the inevitable delivery delays brought about by the cessation of its production lines, Domenicali told us it hasn't received any cancellations.
However, despite that silver lining, things aren't exactly back to normal at Sant'Agata, Bolognese. Not yet, anyway.
At the time of the factory resuming operations at the start of May, its capacity was only at around 80 per cent, though at the time of writing, it should already be at full capacity.
However, while the gears are turning and Lamborghini's magnificent sports cars are rolling out the door again, the new normal is nothing like the old normal.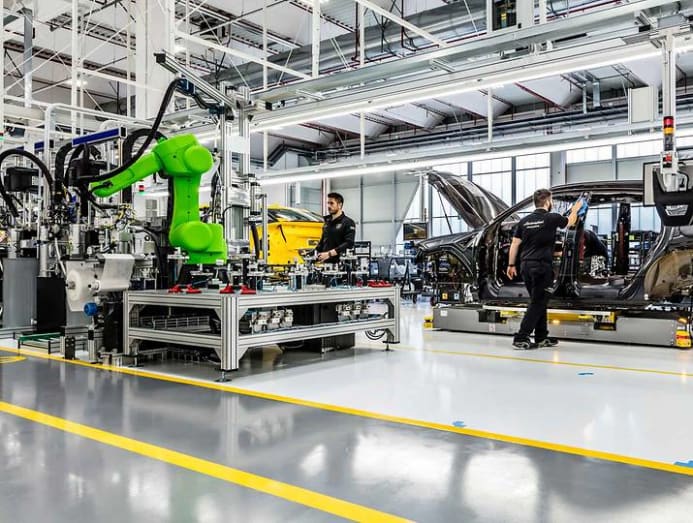 Domenicali tells of how Lamborghini has used the recent period of closure to review its practices, with regard to social distancing and equipping its production workers with the necessary protective equipment. In addition to that, half of its (non-production line) employees are still working from home for the foreseeable future.
But life at Lamborghini is still roaring ahead. Domenicali told us, "Our strategy has not changed at all. We want everyone to realise we're not stopping, we're moving ahead. From now until the end of the year, the only thing that's going to be different is how we present our new products."
What he's speaking of is its recent unveiling of the Huracan Evo RWD Spyder, which was conducted online through an augmented reality web app. Despite not being able to get up close with the car, viewers could still take a virtual tour of the car, even getting as close as being able to see the switchgear on the car's dashboard.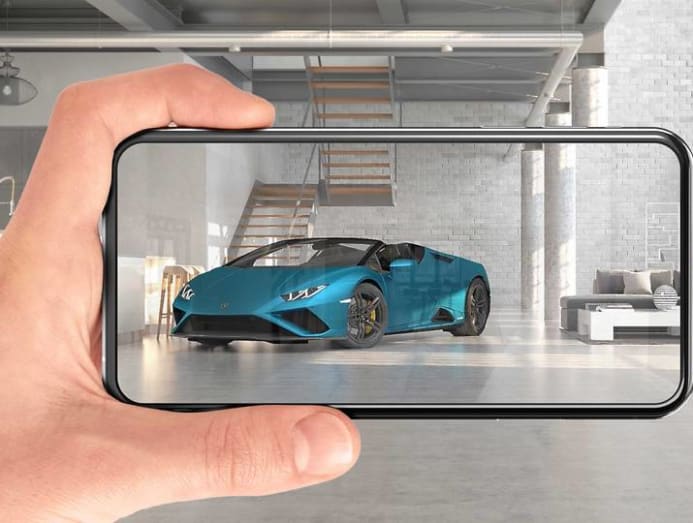 It's not certain how much sales interest Lamborghini was able to drum up through those means, but it's also tempting to assume that a carmaker in its market segment is, to put it crudely, recession-proof, given how the uber-wealthy are less adversely affected by economic downturns.
Domenicali, however, despite his general optimism, is a bit more cautious. "We will need to see what our order intake will be in the next few weeks, because our dealers are also opening up again, and then we'll see what the situation is," he said.
He continued, "Generally speaking, for our market segment, it doesn't suffer a softening of demand, but of course, you have to be in the right mood to buy certain products. You cannot expect people wearing masks... to go buy jewels, or to buy the cars we are producing. So, in the short term, I'm expecting a moment of slowdown, but I'm hoping that within the second half of the year, at the beginning of next year, the situation will improve."
Where most carmakers don't have upper limits on the number of cars it produces in a year, Lamborghini does. It has to carefully balance volume, profitability and value for its customers, most of which hinges on handcrafting (Domenicali stressed this multiple times during our interview) and the extremely high degree of personalisation available on its products.
Domenicali explained, "What I've always said is we are not a volume-oriented business, something even more true today than before. Therefore, the only thing that we need to see and adjust to is what our new demand will be after this crisis. So now, even more, exclusivity as a strategy will be more important. If we over-produce, that would be a disaster."
This is a sentiment echoed in Maranello, the home of Ferrari, and a town just half an hour's drive away from Sant'Agata. Former CEO Sergio Marchionne once famously said the company's mantra is to build precisely one less car than the market demands.
"Realistically speaking, 7,500 or 8,000 cars a year as a basis is not wrong," said Domenicali.
"What I've always said is we are not a volume-oriented business… So now, even more, exclusivity as a strategy will be more important." – Stefano Domenicali
Ferrari, by comparison, sold just over 10,000 cars last year, surpassing the five-figure mark for the first time in its 70-year history.
Both companies employ tactics which would seem topsy-turvy and counter-intuitive to most other manufacturers, in that instead of growing supply, which would ironically harm them in the long-run, they try to grow demand.
It would seem this strategy is perfect for a post-coronavirus world. Because demand from ultra-wealthy buyers hungry for screaming sports cars always exceeds the number such manufacturers can supply, it might never face the problems faced by others.
But one also has to bear in mind the post-coronavirus world is safely distanced, which is bad news for a manufacturer like Lamborghini. One doesn't splash out millions on a new sports car simply based on some photos and a virtual reality tour.
Domenicali called the current crisis "constructive, not destructive", but he also did say "it has forced an evolution that we need to have."
While Lamborghini has indeed picked up several lessons from this crisis – whether internally from telecommuting or externally in new ways of communicating with customers and its fan base – Domenicali acknowledged at its heart, Lamborghini is a human brand.
And by that, he meant social interaction is a fundamental part of the Lamborghini experience, be it the hand-craftsmanship that goes into each of its vehicles, or the numerous engagement activities it organises for owners and prospective buyers.
He said, "I don't agree with people who say life will now be different, because we'll get used to speaking through screens. I assure you that people want to go back to see each other in real life."
Domencali concluded, "We don't forget that we produce physical cars that are supposed to give physical emotions. What we're doing today is making sure that what is digital has to feed the appetites for our physical products, a teaser for the 'dessert' that is coming. So, when we go back to the track, to the street, to driving, to events, to a social life. This is something that will stay because it's a core value for our brand and our cars."
"What we're doing today is making sure that what is digital has to feed the appetites for our physical products, a teaser for the 'dessert' that is coming." – Stefano Domenicali