Why does hotel designer Leonard Lee think his job is like being a bus conductor?
The Regional Creative Officer from design firm Wilson Associates shares his travel pet peeves and why it's sometimes hard to sit pretty in a restaurant.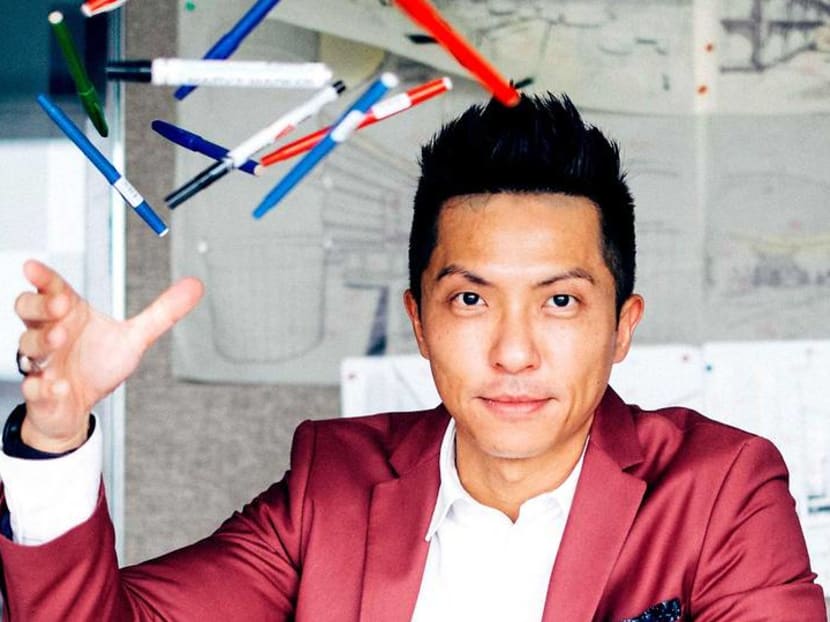 A great space, says Leonard Lee, serves the people in it by creating a fourth dimension of experience. He should know. As the regional managing director and the Asia-Pacific's regional creative officer of the much respected design firm Wilson Associates, he has worked on a suite of tent-pole hospitality projects. His blue-chip clients include the Ritz-Carlton, Mandarin Oriental, Marriott and Capella. "I cannot create an emotional connection, but I can evoke it."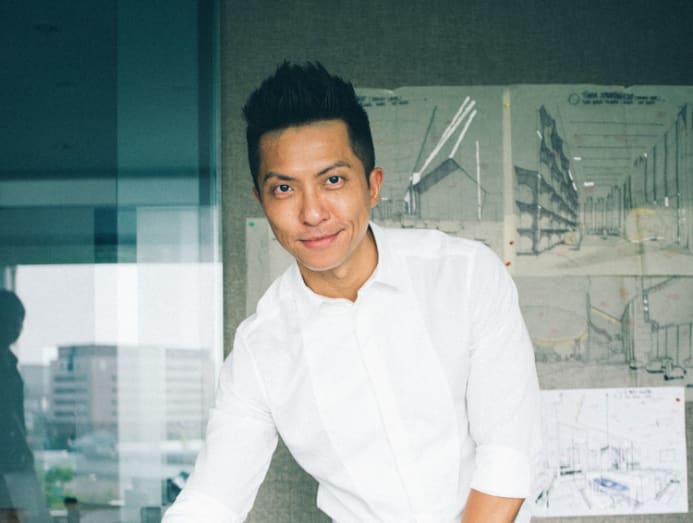 I TRAVEL A LOT FOR WORK
especially to Tokyo, South Korea and Vietnam, though I'm trying to cut that down. I used to only be in the office one week a month. I'm now trying to increase that to two weeks a month.
I DON'T GET MUCH DOWNTIME
but this year, I holidayed in Positano. The weather was bad and the seas were rough, but the highlight of the trip was that I was away from work. We ate, relaxed and enjoyed the spectacular scenery.
AS A TRAVELLER, I'M ALWAYS CURIOUS
I like to understand each new culture I encounter, including their celebrations and festivals. For me, it's not so much the visuals, but rather the experience.
AS A DESIGNER, I LOVE ANY PLACE
with a lot of energy, whether it's people eating or drinking or where music is played. I really like to be a part of how people use a space and celebrate.
LONDON IS A CITY THAT I GO BACK TO
again and again. It's my favourite city. It's also nice to be somewhere where everyone speaks English! And I love how the men, especially, dress so well. They really make an effort.
THE MOST FASCINATING PLACE I'VE EVER BEEN TO
is Japan, though I never have enough time to really travel through it. The Japanese are always so passionate about what they do. What I love about the country is that each city is so different, from their business practices to the way the they dress.
THE MOST MEMORABLE PLACE I'VE BEEN TO THIS YEAR IS
is Rome. I'd never been, and I was just so fascinated by its rich heritage. The highlight was visiting the Vatican. I spent 45 minutes in the Sistine Chapel sitting on a bench and staring up, absolutely amazed at how the whole thing was conceived.
I STAY IN A LOT OF HOTELS, AND THE ONE THING I LOOK OUT FOR
is a good bar. It used to be that you had to Google the best bar in the town you're visiting, and it would almost always be outside the hotel. So, now, we're trying to convince our clients to create a destination bar so that rather than having a grand entrance, guests have to walk through the bar to get to the reception. I think this creates a much more authentic experience. Whether you're a guest or a local, if you see a crowd, you want to be part of it. And our bars are transformable. They serve coffee during the day, and alcohol at night. We're working on this model for our hotel projects in China.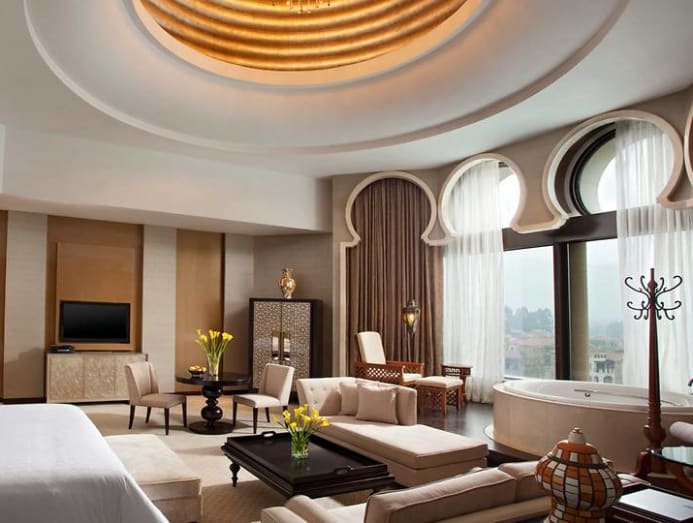 YOU CAN ALWAYS DESIGN A NICE HOTEL
but then be let down by the basics. I get mad in a hotel when the service is bad, or when things don't work. Like the water pressure in the shower is not strong enough. Or the shower controls are too complicated.
I DO HAVE A QUIRK WHEN I'M IN A HOTEL
I always lay out a towel on the bathroom sink on which I place my toiletries.
TWO HOTELS THAT I LOVE FOR THEIR DESIGN
are the Park Hyatt in Shanghai and Upper House in Hong Kong. They're both timeless. In the whole chaos of Shanghai, you walk into a serene, peaceful and quiet cocoon where the colours and design and the way the spaces are laid out all work. Apparently, Tony Chi's design presentation to Park Hyatt was just a piece of washi paper. He said, "This is what your hotel will be like: Simple, quiet and understated." And he delivered exactly that.
WHEN IT COMES TO FOOD AND BEVERAGE SERVICES
a good arrival experience is so important. Most designers start designing a restaurant or bar from the entrance inwards, but they miss the opportunity to create an element of surprise with a pre-entrance experience. The Idlewild bar at the InterContinental Singapore does a very good job in this respect with its foyer.
A PET PEEVE I HAVE IN RESTAURANTS
is when the chair is too high or too low for the table. Or if the arms of the chair knock on the table when you pull the chair in. Oh, and when your legs are blocked by the table stand.
THANKS TO INSTAGRAM AND OTHER SOCIAL MEDIA
people are now keenly aware of good design. Which means everything, and not just design, has to come together including exceptional food and service. Like the John Anthony restaurant in Hong Kong and Yardbird in Singapore.
I REALLY ADMIRE TONY CHI
His designs incorporate a fourth dimension of experience. He forces us to see things in a different perspective. I also really admire the Italian architect Carlo Scarpa. His designs are very masculine, but the layers reveal an inherent softness.
I'M KEEPING AN EYE ON
Shanghai-based design studio, Linehouse. They did John Anthony and also Tingtai Teahouse, which is a series of elevated pavilions in a warehouse. Their work is fearless.
THE THING I LOVE MOST ABOUT MY JOB
is that, like a bus conductor, I'm able to bring people along on a journey of transformation. This is particularly important because Wilson Associates is a legacy firm that's been in the business for 50 years, and so we need to evolve and stay ahead of the competition and change people's mindsets.
WE'RE HOPING TO OPEN AN OFFICE IN
Sydney. Australia used to have an inward looking mentality in that they tended to hire only local designers. Recently, that's started to change.
WE'RE CURRENTLY WORKING ON
the Shangri-La in Phnom Penh. It's quite stunning. It's not your typical Shangri-La in that we want to change the perception that the brand is traditional with large chandeliers and classical design. It's for a new generation.
​​​​​​​ON MY BUCKET LIST
is to design an Aman resort. It's the one brand we've not worked on. I'm still hopeful. I think many people have this idea that Wilson Associates is a large design firm, that we do cookie-cutter work and we're therefore incapable of doing understated work.