What has Emily In Paris star Lily Collins been up to lately?
Filming has recently wrapped for season two of the Netflix series. But aside from playing a young American girl finding her way in the City of Love, the actress has been appointed ambassador for French jewellery brand Cartier.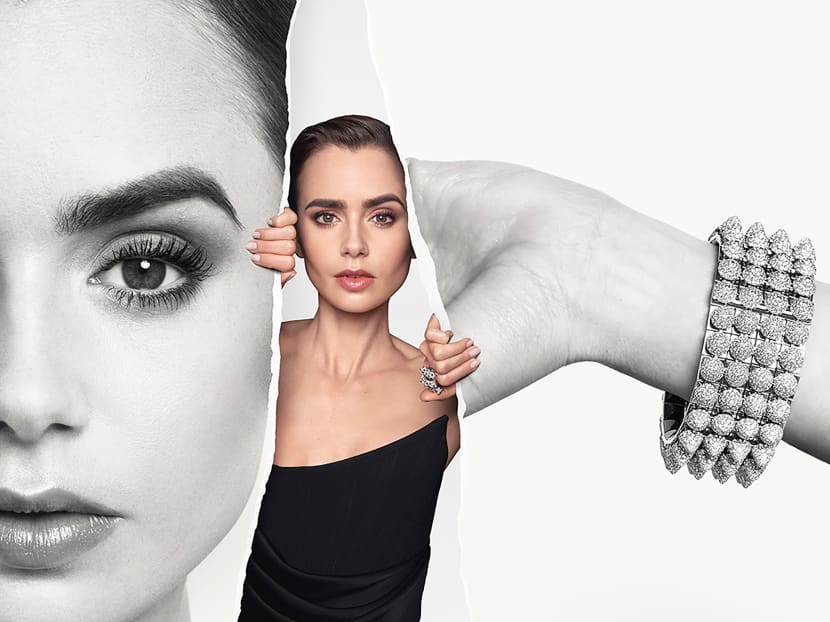 Remember last year's hit rom-com Emily In Paris? After dropping on Netflix in October 2020, the series drew a legion of fans who fell in love with its almost-ridiculous storyline, charming characters, and beautiful Parisian backdrops. And who can forget the (sometimes questionable) fashion?
Actress Lily Collins plays the titular role of Emily Cooper, a marketing executive from Chicago who lands her dream job in Paris. The role earned Collins a Golden Globe nomination for Best Actress in a TV series.
Well, season two of the hit TV series is now on its way. Filming wrapped in late July, though Netflix has yet to confirm an air date.
But aside from meandering down the streets of Paris as Emily Cooper, what else has Collins been up to?
For one thing, the 32-year-old actress is now an ambassador of Cartier. The French jewellery brand has tapped Collins as the face of its Clash [Un]limited collection and the Double C de Cartier handbag.
Clash de Cartier was launched in 2019 as the jeweller's edgy, youthful collection that challenged the norms of fine jewellery design. Necklaces, bracelets and rings feature unconventional elements such as studs, beads and clous carres.
Clash [Un]limited is a limited-edition capsule collection that highlights the Clash de Cartier stud. The collection is a radical approach to precious jewellery in white and in black, occasionally punctuated with hints of purple. It features "mitten" watches, pocket gems, two-finger rings, stacked rings, ear jewellery, clips to be worn inside or along the ear, and reversible bracelets and necklaces.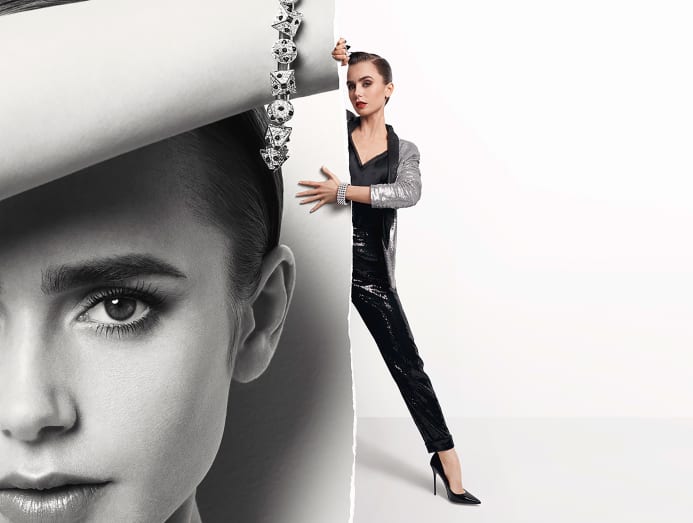 Meanwhile, the Double C de Cartier handbag was released this year. The structured, all-leather shoulder bag features clean and simple lines. Its most distinctive feature is its metal clasp in the form of the brand's wax seal-inspired double "C" logo.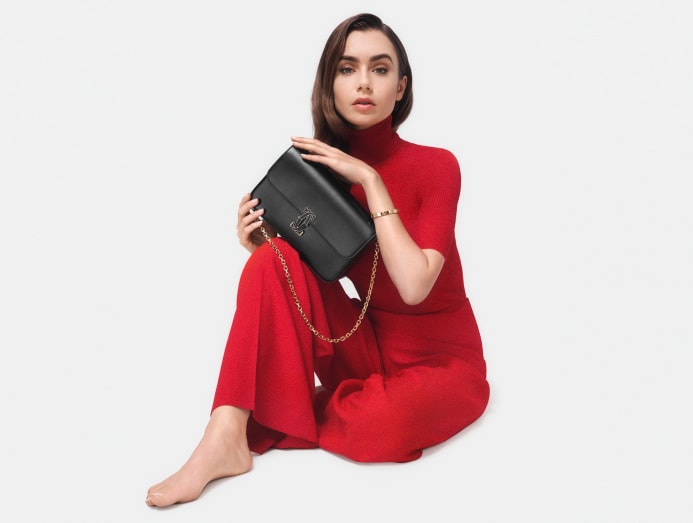 Aside from Emily In Paris, Collins is also known for her role as a devout Baptist in the 2016 Warren Beatty film Rules Don't Apply. She has also starred in Netflix original films Okja and To The Bone, as well as Amazon original The Last Tycoon.
Collins is a long-time friend of Cartier. She wore a stunning Cartier Magnitude High Jewellery necklace to the 2019 Met Gala.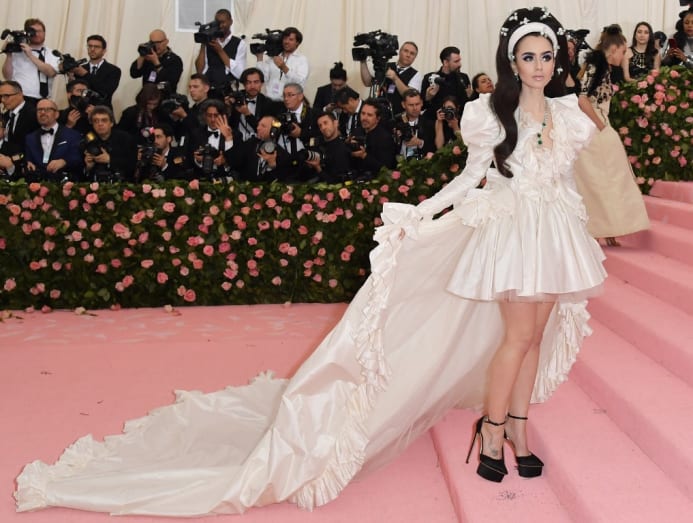 In a press release, the jeweller described the actress as an "individualist with a strong sense of elegance". "Her curious and multifacted nature echoes Cartier's ambition to collaborate with individuals dedicated to deep commitments," Cartier said.
Collins joins the fold of fellow Cartier ambassadors Troye Sivan, Willow Smith, Maisie Williams, Jackson Wang and more. 
Commenting on her appointment, Collins said, "For me, being part of the Cartier family means joining a community of unique nonconformists who show great strength of character. Cartier is Paris, it's this certain idea of elegance and French refinement which the Clash [Un]limited jewellery and the Double C bag embody with classic extravagance."
Does this mean we'll see Cartier jewellery and leather goods in the upcoming season of Emily In Paris? We'll keep our eyes peeled for that!