Want to snap a selfie with Barack Obama? This new platform gives you VIP access
Besides rubbing shoulders with the ex-POTUS, you can also drift a McLaren in the Arctic or party onstage with DJs at Ultra Music Festival, says LivMo founder Kevin Ou.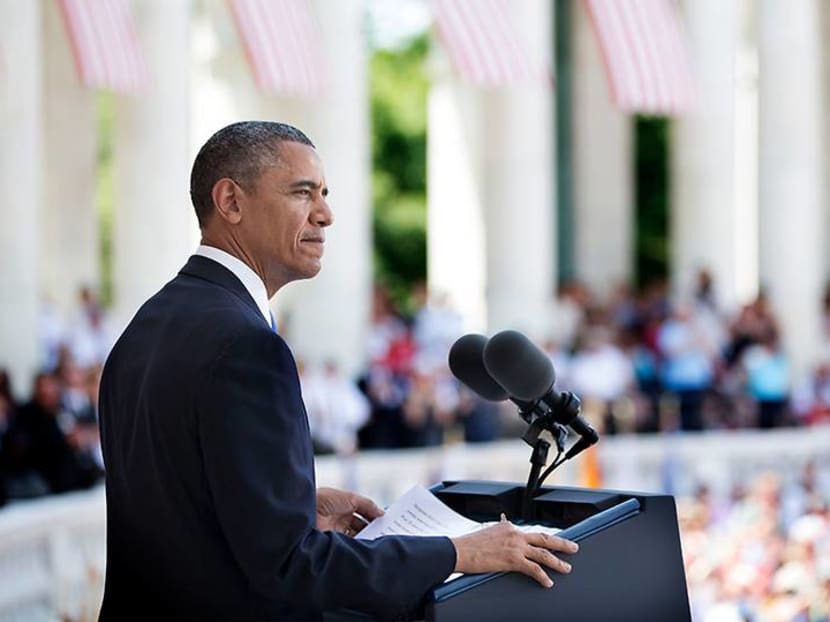 It's not everyday – and not everyone – that can get access to the former leader of the free world. But through LivMo, a new digital platform offering uniquely crafted experiences, anyone from anywhere in the world can have the opportunity to meet Barack Obama at an interview showcase with the former President of the United States (POTUS) in Ottawa, Canada.
The ultra exclusive experience, curated by LivMo's 'Experience Architects', includes a Backstage VIP Reception to meet and snap a photo with Obama, for a fairly accessible price of S$5,700.
"We're excited about giving people the opportunity to lead a more extraordinary life through our global experience marketplace," said Kevin Ou, Group CEO of LivMo.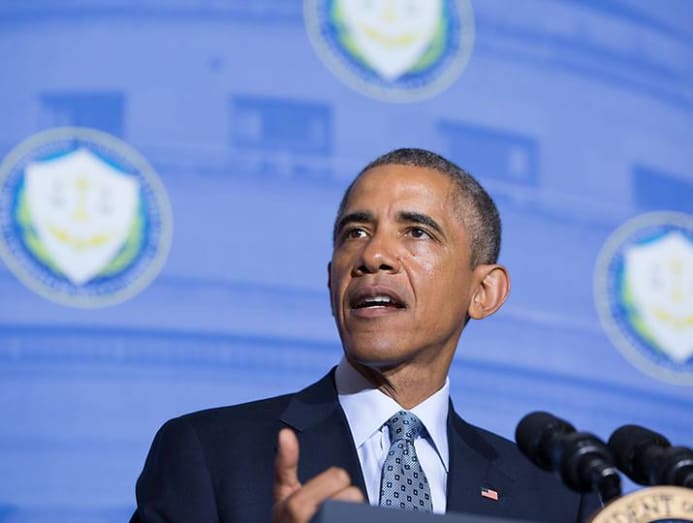 Several years ago, the then LA-based celebrity photographer was handed an opportunity of a lifetime: To shoot Obama for a campaign.
Recalling the encounter, he said: "Imagine the experience of looking through the viewfinder and telling Barack Obama to move left or right in order to capture the perfect shot."
"It's an experience that very few people have the privilege of, and there were so many moments like these in my career where I thought, 'If only others could be here to see what I'm seeing, they would absolutely love this moment'," he added.
"We're excited about giving people the opportunity to lead a more extraordinary life through our global experience marketplace." – Kevin Ou
Besides the ex-POTUS, Ou has photographed several of Hollywood's leading men including the likes of Tom Cruise and Johnny Depp, as well as a string of music superstars like Justin Bieber, P Diddy, Snoop Dogg and Mariah Carey, with his pictures appearing in Rolling Stone, Vogue and People magazine, to name a few.
Rubbing shoulders with the rich and famous became a nightly affair and Ou was a fixture on the show business scene along with the famous faces he lensed; at the Grammys, the Oscars, you name it.
Interestingly, though, Ou soon discovered that hidden beneath the creative archetype was an astute businessman with entrepreneurial aspirations.
He co-founded Modern Home + Living magazine with three partners and, according to Ou, their media empire was worth up to US$600 million (S$827 million) in its heyday. The business was eventually sold to a media conglomerate.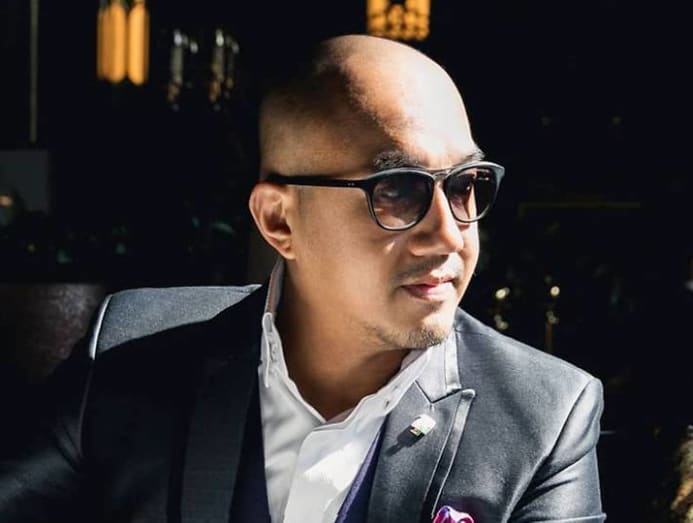 VIP ACCESS
About three years ago, Ou moved back home to Singapore after 18 years in the States – 16 in Los Angeles and two in New York City.
With celebrity contacts intact, he decided to bring to life the idea his entrepreneurial mind first captured behind the viewfinder with the likes of Obama et al.
In 2018, Ou created Jetsetters to cater to the material world-weary upper echelon of society who've been there, done that, and are now looking to shake off their jadedness with extraordinary experiences that will bestow them with bragging rights bar none.
"If I already have 10 Birkin bags and 10 houses, buying more stuff doesn't excite me anymore," he said, describing the psychographics behind the motivation to purchase a Jetsetters package.
That said, even with billionaire status, certain privileges may still be out of reach, unless Jetsetters brought you behind the velvet ropes. Like a private dinner party with Victoria's Secret models that Mohamed Hadid – Bella and Gigi Hadid's dad – threw two years ago at Jean-Georges' Three on the Bund in Shanghai to celebrate his daughters walking in the show – offered to Jetsettters' exclusive members at US$40,000 per head.
With their ability to go above and beyond known levels of luxury, it's no surprise that corporate clients turned out to be Jetsetters' biggest customers. "Some of our bank partners have said to us, 'Whatever VIP experiences used to be cool a few years ago, you've created a class above that'," said Ou.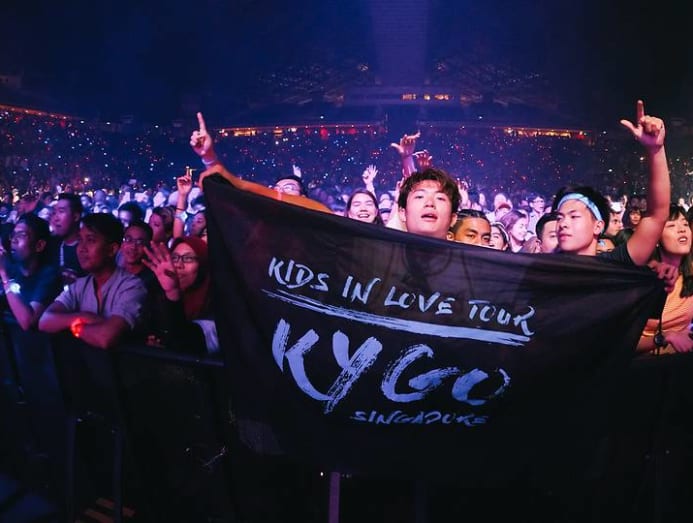 GLOBAL AMBITIONS
Now, the always-dapper 41-year-old entrepreneur wants to offer these exclusive experiences to a global audience with LivMo's ambitious goal of becoming "the Amazon of experiences".
As fabulous as those high-level experiences were, Ou realised the company was missing out on the high volume that mass market experiences could deliver; at lower price points but still as exciting.
"Around the world and across professions, there are so many of these micro-experiences that people would die to experience," said Ou. "So, we absorbed Jetsetters, rebranded it and built a vertical downwards to target the mass market."
"If I already have 10 Birkin bags and 10 houses, buying more stuff doesn't excite me anymore." – Kevin Ou
Jetsetters and its ability to craft out-of-this-world experiences still exist, but as 'LivMo Plus', catering to HNWIs and corporate customers.
The company made the official pivot in September last year and one of its first LivMo experiences was with Norwegian DJ Kygo in Singapore.
In addition to the "run-of-the-mill" VIP package, Ou and his team created a VVIP tier where concert-goers could enjoy the show from plush sofas with butler service offering food and drink literally just behind the stage, giving them an unparalleled concert experience while helping the organiser monetise an unused space.
Ou, who is also a Samsung ambassador, believes that companies and brands are starting to see the potential of working with his platform to target a new set of customers, and at an unprecedented level. "The by-product of which, is a little bit of extra revenue that they never saw before," he said.
"Around the world and across professions, there are so many of these micro-experiences that people would die to experience." - Kevin Ou
BECOMING THE TINDER OF EXPERIENCES
Ou's vision to connect people with elevated experiences that push the envelope may just see LivMo become "the Tinder of experiences".
"As we're a tech company, we can draw on data to see what resonates with audiences, and we're gonna eventually make using the app as easy as swiping left and right," Ou explained.
The company is also exploring integrating its system with Google Calendar, which will allow the LivMo platform to suggest experiences that coincide with events users have locked in.
"Say you've set 'Date night' for Friday. Our system will then keep offering you date ideas to shorten the time-consuming discovery process, while making it easy and convenient to book through our platform," Ou said.
The AI-powered platform is built on a CRM system that acts as an aggregator to show users what experiences are available in the specific city, starting with Singapore, and then personalises the offerings pushed to each customer.
Targeting both B2C and B2B customers, LivMo curates experiences offered by companies, brands or individuals (the creator keeps 90 per cent of the sale while LivMo takes a 10 per cent cut) as well as creates its own through its team of Experience Architects.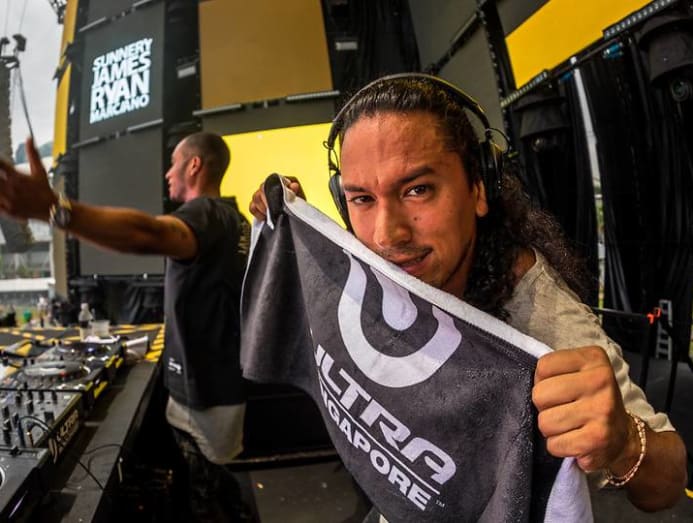 Given that some experiences may be posted on its platforms by third-party creators, how does LivMo avoid the danger of selling something online that could end up like the failed Fyre Festival, touted as a "luxury music festival" that notoriously over-promised and severely under-delivered – despite being founded by high-profile entrepreneur Billy McFarland and rapper Ja Rule, and with models like Kendall Jenner and Bella Hadid even driving the social media hype?
"Accountability is very important because it's very easy to scam by creating fake stuff. So the curation by our team is very important," said Ou.
The curation process, he explained, goes through several layers of checks and balances to ensure the creator and partners involved in the experience or event are legit.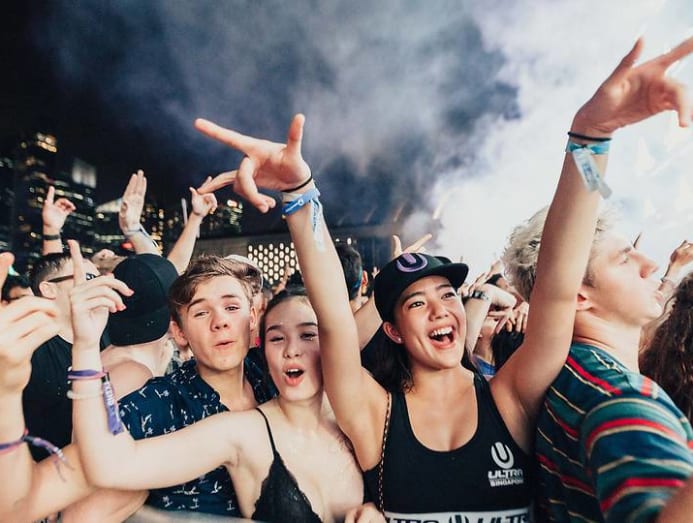 "Creators have to submit a whole bunch of stuff to us including their business registration or national ID. They also have to link their LivMo account with one of their social media accounts before they can become verified creators," he assured.
The LivMo team is growing fast. Augmenting its staff of eight in Singapore and four in the US, the company is now starting up a Thailand team.
Also in the works is the creation of a digital magazine to complement the platform and app, plus the development of a digital wallet that customers would be able to use across future LivMo experiences and events.
So whether it's a S$30 parkour class, drifting a McLaren in the Arctic for S$19,300 or the ultimate onstage experience partying with Martin Garrix and other headlining DJs at the upcoming Ultra Music Festival for S$68,480, LivMo wants to be your operating system for a life awesomely lived.
"We power life," said Ou.