The Japanese artist reinventing the family metalsmith trade he once hated
Koichi Io once hated the smell of copper but has since embraced the family tradition to create exquisite art. CNA Luxury was in Tokyo to check out cutting-edge works by artisans like him at the Loewe Foundation Craft Prize 2019.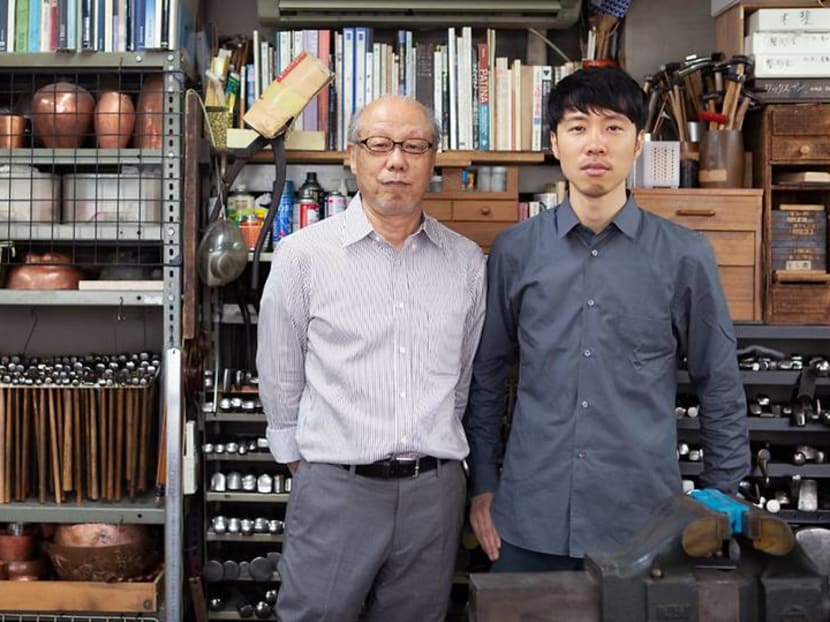 Growing up in a family of metalsmiths, Koichi Io recalled how much he hated the smell of copper. 
"When I was a child, I didn't like it actually, because my father's hands [always] smelled like copper metal," said the 32-year-old Japanese artist. "But after I started practising, I became fascinated with how I can form the metal and how it appears after. And now my hands smell the same!"

When your late grandfather and father have both dedicated their lives to banging away with a hammer, perhaps it's inevitable that you end up doing the same.
Spanish luxury house Loewe is putting contemporary craft in the spotlight at the Loewe Foundation Craft Prize 2019 exhibition in Japan. This year's edition features the works of 29 artists from all over the world.
For the past 12 years, Io has been creating exquisite metal pieces in a second-floor studio in Tokyo, which he shares with his father. It's a cramped place oozing with history – there are shelves full of hammers, many of which date back to the 1920s and 1940s, the family tools of the trade.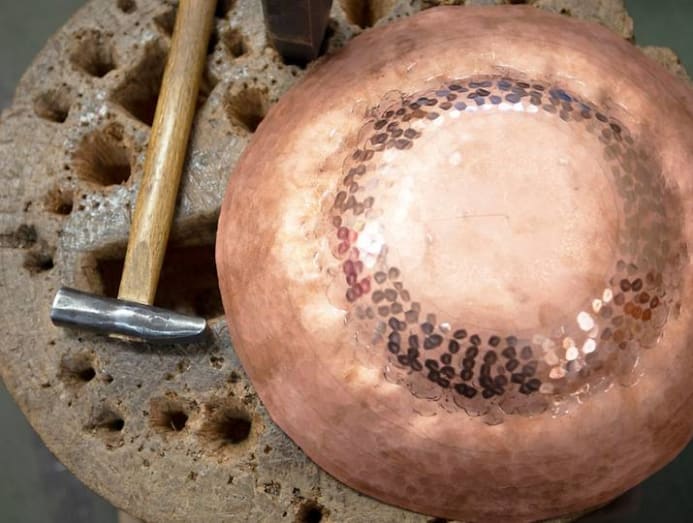 But while his father Kenji follows the old school way, making tea kettles, incense burners, tea pots and frying pans, Io has taken a detour with contemporary pieces that are less functional and more art. It's been tough-going, he admitted. "My market is Europe. I've only sold three pieces in Japan for the past 10 years. People here prefer more functional craft pieces," he shared.
That may all change soon for the young metalsmith bent on reshaping a traditional Japanese practice.

SPOTLIGHT ON CONTEMPORARY CRAFT
Io was one of the finalists at this year's recently concluded Loewe Foundation Craft Prize. His work was a mix of old techniques and new forms: A three-legged copper vase painstakingly hammered from a single sheet of metal.
It's the kind of exposure many artists hope for – especially for those working in the field of contemporary craft.
Launched in 2016, the brainchild of Loewe's creative director Jonathan Anderson may be one of the newest international art prizes given by fashion and luxury brands, but its reputation is slowly growing as the most important one in in a relatively overlooked creative field.
The 2019 edition, its third, comprised works by 29 artists and craftspeople from 12 countries – which were all chosen from an astounding 2,500 submissions in over 100 countries.
At last week's award ceremony, another Japanese artist, Genta Ishizuka, won for his lacquer sculpture and brought home the €50,000 (S$77,000) prize.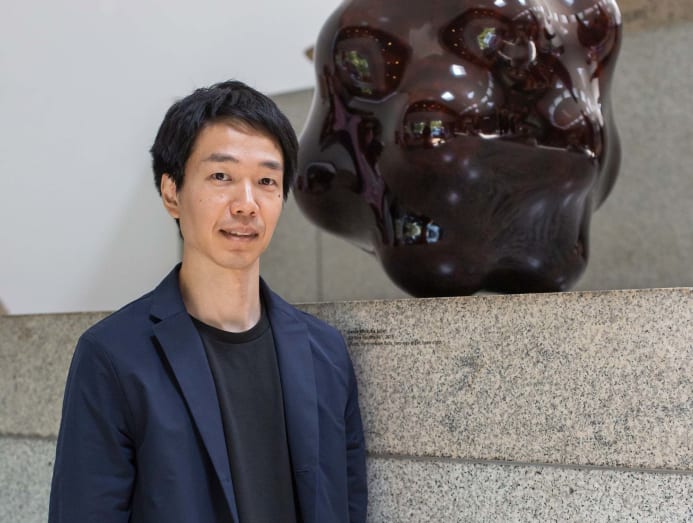 Two special mentions, which come with €5,000 consolation, were also given to the UK's Harry Morgan for his concrete-meets-glass totem and Japan's Kazuhito Takadoi for a sculpture made of intricately tied Hawthorn twigs.
An exhibition of all the pieces are currently on display at the Sogetsu Kaikan building in Tokyo until Jul 22.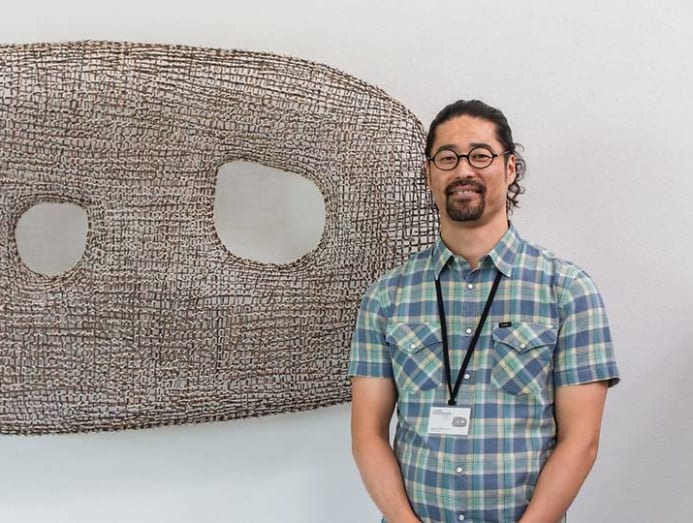 "What's so interesting about Loewe's Craft Prize is that it has made crafts mean something to the wider world and has shown how relevant craft skills are," shared Deyan Sudjic, one of the jury members and director of London's Design Museum.
He added: "People assume that craft is only about safeguarding tradition but if you look at the winning project this year, it's about lacquer, which is paying homage to something which is a thousand, two thousand years old – but it's done in a way that couldn't have been done at any other time. So it's paying respect to the past but it's also liberating itself from the burden of following entirely in the footsteps of the past."

INNOVATION FROM ORANGES TO FEATHERS
While the Craft Prize is a nod to the Spanish luxury house's roots as a craft workshop in the 1800s, it's also fast becoming an event where one can see glimpses of where the future of craft is heading.
From the playful and ingenious use of materials such as gold, concrete, wood and metal to combining age-old techniques with technology, many of the artists on display are putting their spin on craftsmanship.
Like Io, two other Japanese artists played around with another craft tradition: Urushi or Japanese lacquer.
For this year's winner, Ishizuka, it was his fascination with the lacquer's glossy sheen and finding the best form to highlight it that led to his sculpture – and the globular result was inspired by a regular trip to the supermarket.
"I found oranges sitting in a mesh bag [and found it] interesting that the oranges make a kind of construction and mesh bag is making the surface," he said.
Meanwhile, finalist Masanori Nishikawa shared how he's been combining urushi with Japanese washi paper and linen cloth to create sculptures – a technique he's been using (and teaching to students) for the past 30 years.
And it's not just about being inspired by one's own traditions. Spain's Henar Iglesias and New Zealand's Sophie Rowley both looked to other cultures for inspiration.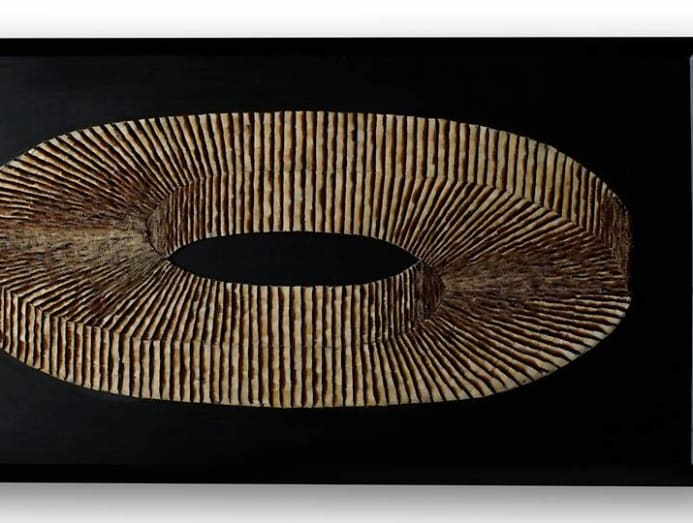 Iglesias, who was born into a millinery family, employed bird feathers in both making hats as well as for her work as an artist. It was an ancient practice in Mexico way before Columbus had arrived in the Americas and she started to use it in her pieces a decade ago.
For Rowley, a year-long stay in India introduced her to Khadi textiles, which she used to create a wall piece series for the prize. And with the techniques came a deeper understanding of the culture. "It's a modest, everyday traditional Indian fabric but it also played an important role for independence in India because it was basically the first handmade fabric in the country," she said.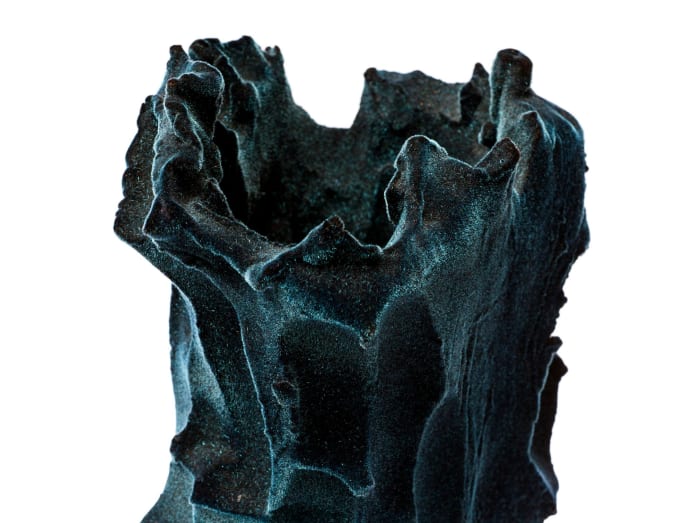 And while many often assume craftsmanship is about a single individual hand painstakingly creating something, collaboration is sometimes key. For Israeli artist Michal Fargo's ceramic sculpture, the surface is covered by velvet-like fabric through a technique called "flocking". For this, she collaborated with a third-generation master flocker.
Collectively, the works on display at the exhibition stands as a kind of rebuttal to the trends of the modern life.
We live in a world in which material qualities, touch, owning things, objects, they've all been abolished in some ways by the digital revolution. So that's why people actually still look for comfort of craft objects, of things that they can touch and feel and smell," said jury member Sudjic. "The crafts that are shown here by Loewe are all about immense patience, of taking time and trouble, and thinking things through."
For third-generation metalsmith Io, it's back to the studio he shares with his father, where he'll continue hammering away in pursuit of acceptance.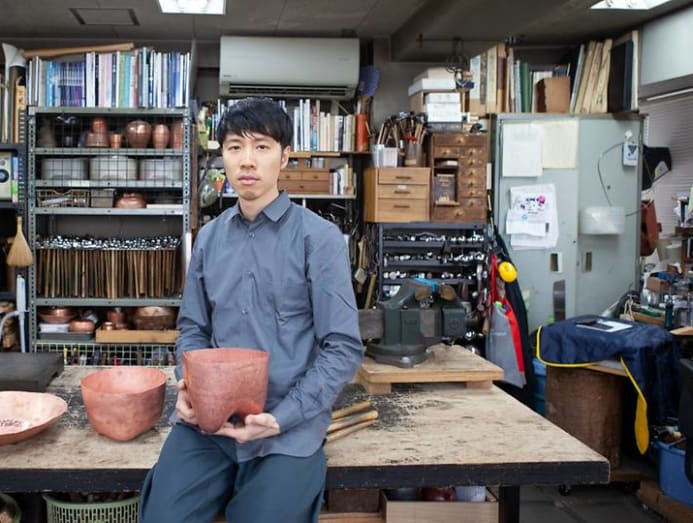 "My field is not as big as the traditional craft field in Japan and not as big as the art market or art field, but we have our own language in contemporary craft. To preserve is not good enough – you have to apply what you know as your own way of expression."
CNA Luxury was in Tokyo at the invitation of Loewe.