How this restaurant in Ann Siang Road managed to survive the past decade
Stylish Mediterranean eatery Lolla hasn't changed in the nine years since it opened. In a city with an ever-evolving dining scene, co-owners Pang Hian Tee, Thaddeus Yeo and Lee Chin Sin break down the recipe for their success.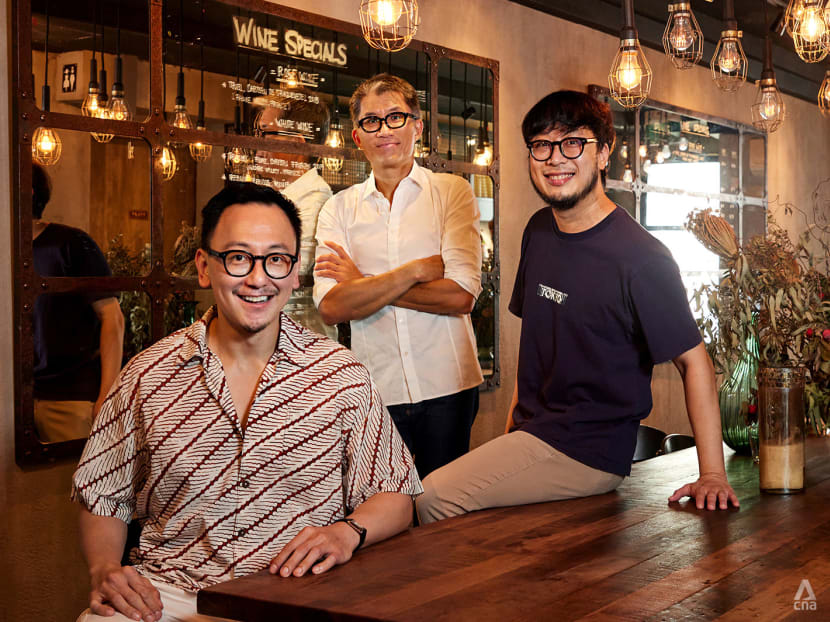 Small plates. Remember them? A decade ago, they were all the rage. It was in the early 2000s that some of the city's best restaurants, and best-known chefs, blossomed. Esquina with Andrew Walsh at the helm; Morsels when it was as a cool, grungy spot in Little India; Bacchanalia when Ivan Brehm, fresh from his stint at The Fat Duck, served cheese-foamed cauliflower gratin with a side of day drinking.
And then there was Lolla, a stylish bolthole of a tapas bar on Ann Siang Road anchored by a zinc-topped counter (walk-ins only; no reservations, thank you) and a 22-seat (pre-safe distancing) communal table in its darkened basement.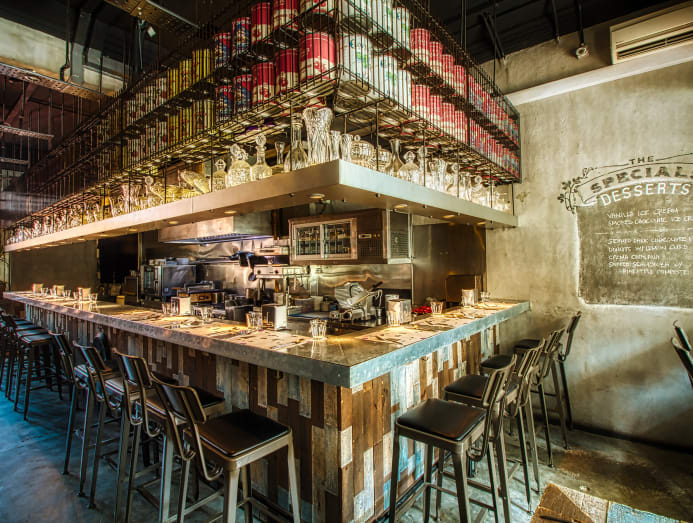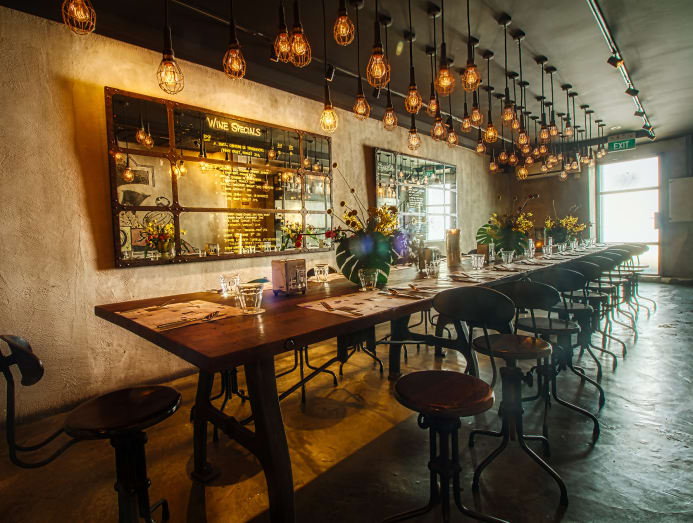 The offshoot of then-popular Lolla's Secret Supper Club founded by champagne distributor Pang Hian Tee quickly became the city's hottest dining ticket when it opened in 2012. Guests came for Lolla's signature squid ink custard topped with creamy tongues of sea urchin and stayed for the simple, Mediterranean-inspired fare including a plate of simply dressed San Marzano tomatoes that still sits on the menu today.
Nine years later, Lolla remains wonderfully unchanged. It still rocks the industrial-chic zeitgeist of the time it was conceived and thrums with relevance, confidence and the buzz of happy diners.
"Trends have changed over the years and our food has gotten more complex," said co-owner Thaddeus Yeo. "But we're still a Mediterranean restaurant in the sense of the spirit and philosophy of the way our menus are constructed."
"We didn't start out thinking of this as a career, which I think is a good thing because sometimes when all you think about is the bottom line, it derails you from the whole point." – Thaddeus Yeo
CHAMPAGNE DREAMS
Yeo and co-owner Lee Chin Sin met Pang when he worked with them at their now-defunct restaurant Le Bistrot for one of his secret suppers. "Our first chef (Tan Huang Ming) was also someone Hian Tee had tapped into for his events, so that was how the first configuration of Lolla started," explained Lee.
In the years since, Yeo and Lee pulled the shutters on Le Bistrot, which itself enjoyed a cult following, while Lolla earned a coveted spot on Zagat's 10 Hottest Restaurants In the World in 2013, just a year after it opened. Not only has Lolla survived the many shut-downs of this pandemic, it has even thrived with the arrival of head chef Johanne Siy, a Restaurant Andre alum, when Singapore's Circuit Breaker lifted in June last year.
When asked how they've managed to maintain their success in Singapore's brutal dining scene, Yeo, thinking aloud, considered that it might have something to do with the fact that they didn't approach it in the most business-savvy way.
"We didn't start out thinking of this as a career, which I think is a good thing because sometimes when all you think about is the bottom line, it derails you from the whole point," he said. "Because if you want to make lots of money, there are other businesses to do that are not so high-risk. I hate to use the word 'passion', but we definitely did this out of love.
"I think it's very different when you do it as a non-F&B person because we just wanted to create an experience that we as diners wanted. Our focus has always been from a diner's point of view rather than from that of a restaurant owner. That mentality continues with us today."
Yeo's first career was in technical writing for Creative Technology. He is Lolla's only operational partner, spending much of his time at the restaurant in its front of house. Lee, who's a bit of a Renaissance man, is an accomplished musician, songwriter and repetiteur, with native proficiency in French and German. He is also a Le Cordon Bleu-trained chef. Pang, meanwhile, continues to run his champagne distribution company while overseeing social media for Lolla.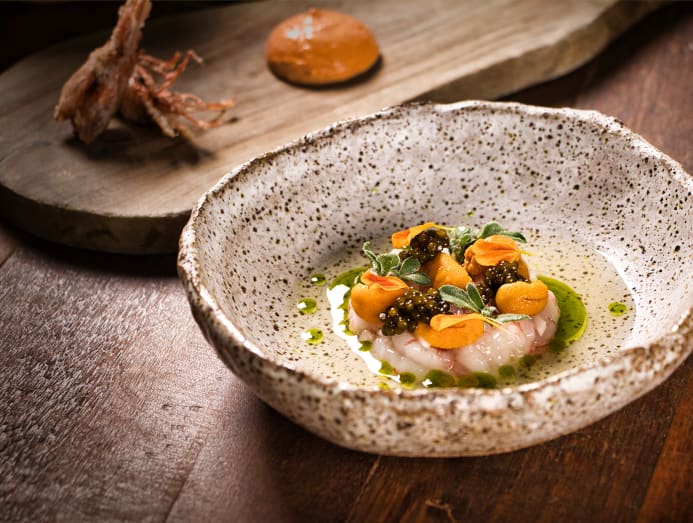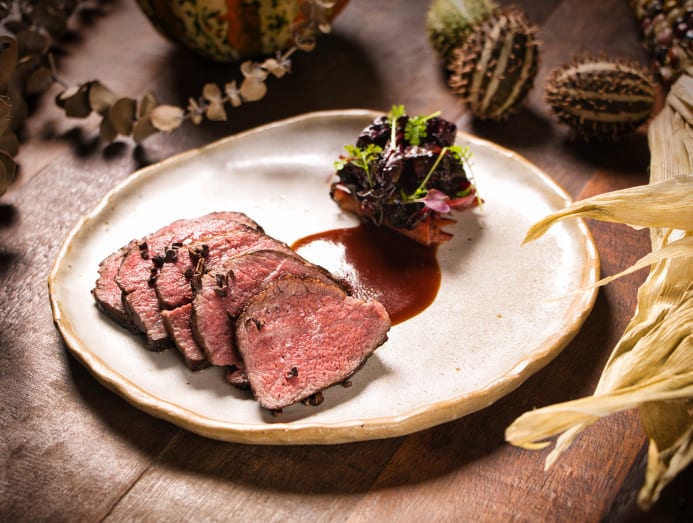 LOOK HOW THEY SHINE
With Siy at the kitchen's helm, Lolla's food has evolved into something decidedly more complex, with each dish involving more components than this casual spot has ever seen. Reviews of her debut menu glowed – grilled oysters draped in a velvety beurre blanc with king oyster mushrooms, wagyu tri tip with beef tongue jus and smoky Swiss chard… The praises for these and much more resonated across Singapore's foodie community, placing Lolla firmly back on the radar of eaters who would otherwise train their interest on the newest and hottest restaurants.
This culinary elevation and the fact that accolades once reserved for formal restaurants are now meted out to bistros and hawkers alike begs the question of whether this stalwart eatery is reaching for a Michelin star.
"Personally, and I may not speak for everyone, we've been doing this for so long, we've stopped thinking about it," said Lee. "Of course it would be nice and it helps with lots of things that are pragmatic. When you get a star, for example, recruiting becomes easier, getting press coverage is easier… These things in themselves do not make a restaurant work, but they certainly help if you have a product that's good. On the other hand, because we haven't had a star or been mentioned for so long, we're kind of used to it also. We just carry on doing what we do and hope that [we earn the recognition]. Honestly, it's just been nice to have survived this period.
"How do we want to evolve? Don't close, lor," he said with a laugh. "I think it's nice to be able to keep the vision of what we do and just expand on that in an organic way."
In other words, there isn't a plan for stars or much change at Lolla, for that matter, though the partners are on the lookout for new opportunities. And indeed, there's no reason to fix something that may be weathered but certainly not broken.
After all, a decade ago, paying good money to sit and eat by a no-frills zinc-topped bar counter seemed refreshingly radical. Now, even the best fine dining restaurants eschew their white tablecloths for caviar by the bar. Old, as often happens, is new once again. And classics like Lolla? They never go out of style.
"How do we want to evolve? Don't close, lor. I think it's nice to be able to keep the vision of what we do and just expand on that in an organic way." – Lee Chin Sin