Meet the 31-year-old Frenchman who runs foodpanda in Singapore
Amid the panda-mic, foodpanda managing director Luc Andreani is keen to grab marketshare from competitors. We chat with the multi-linguist – Andreani speaks five languages, including Mandarin – to find out what's in store.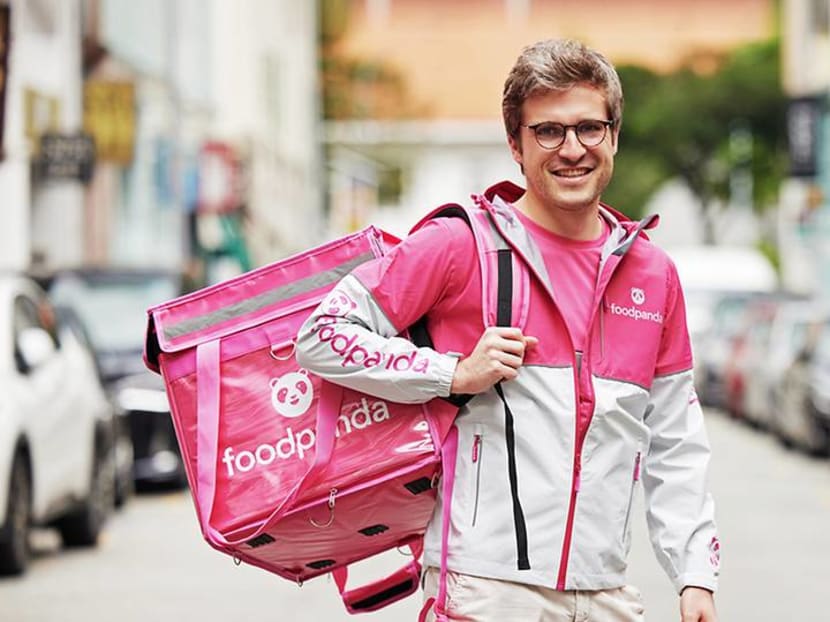 Thanks to the panda in its name and logo, you'd be forgiven for assuming that foodpanda is Asian-owned.
In actuality, the ubiquitous food delivery platform was founded in Singapore in 2012, but is now owned by Berlin-based Delivery Hero, which acquired the business in 2016. It is listed on the German DAX, following an IPO in 2017.
So, oddly enough, while the foodpanda brand remains most active in the Asia-Pacific (APAC) market, you would just as easily find its pink-garbed riders plying the streets of Romania and Bulgaria – the two Eastern European markets where the company has a presence – today.
And at its helm is Frenchman Luc Andreani, who assumed the role of managing director of Singapore at the tender age of 27 – believed to be the youngest MD the company has ever seen.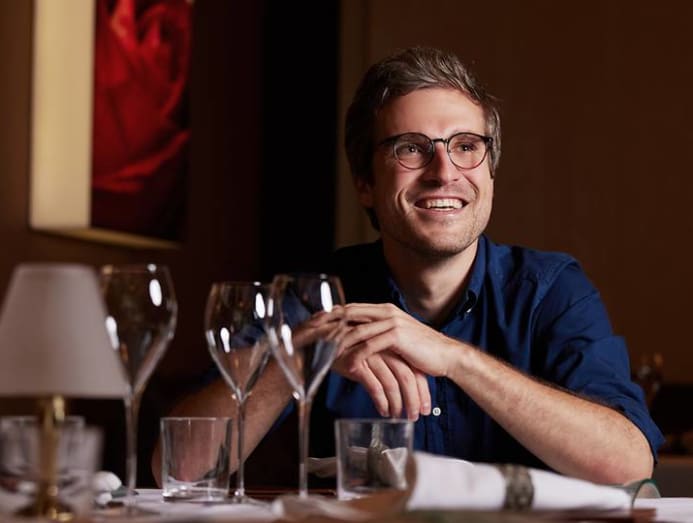 Now 31, Andreani is tasked with stewarding foodpanda through one of the most challenging economic eras the world has ever experienced. And with his "eclectic" background, Andreani just might be the best person to both steer foodpanda through the storm while capitalising on the exponential growth the delivery platform is experiencing during these uncertain times.
Before joining the tech industry, Andreani went from coordinating counter-trafficking operations with the United Nations Office on Drugs and Crime to working with the International Atomic Agency, which promotes the peaceful use of nuclear energy, and later to establishing diplomatic relations between the French and Chilean government with the French Embassy in Santiago, where he picked up Spanish.
"Those were super cool experiences and you meet amazing, fascinating people and you're exposed to things you only read in the news like negotiations on nuclear energy. But the reality is that those are environments in which age matters a lot and to get to a position of impact and power, you'd need to be of a certain age," Andreani explained.
While figuring out his next move, Andreani returned to Paris and juggled three jobs: Consulting work and political campaigning during the 2012 French presidential elections while also working for power company Electricite de France (EDF).
Armed with his liberal arts degree focused on Asian studies (where he picked up Mandarin) and a master's degree in corporate finance, strategy and entrepreneurship, Andreani eventually decided to move out to Asia to join Lazada Vietnam and Indonesia.
Those were the exciting days of early tech and the start-up space was exactly where ambitious and dynamic young individuals with entrepreneurial appetites could perhaps make the greatest strides.
Andreani flourished in that environment, climbing from category manager to senior vice president in just three years due to his ability to quickly understand the dynamics of complex markets in the burgeoning e-commerce segment – and harnessing that understanding to power the company's growth.
Four years ago, foodpanda scooped him up to head up its entire regional business and Andreani moved to Singapore with the intention of steadily growing the platform.
Then 2020 changed the game.
While most businesses were struggling to stay viable during the circuit breaker last April, delivery orders unsurprisingly doubled for foodpanda that month. Its entire Singapore business doubled again the following month, and has maintained close to that peak since. With it, though, came a different set of challenges altogether.
"It was a very exceptional period where everyone was stuck at home and all restaurants were shut down and only available for delivery. To be able to absorb such growth so fast was actually a huge logistical challenge. Hopefully, we played a part in trying to keep the F&B ecosystem alive and helped restaurants stay afloat during those super tough months," Andreani recalled.
Indeed, the pandemic has accelerated change on a global scale, particularly the growth of e-commerce businesses. It has also given rise to the phenomenon of q-commerce, which refers to quick commerce: The next-level evolution of e-commerce characterised by hyper-convenience and hyper-efficient delivery within 20 to 30 minutes as opposed to delivery shipments of several days.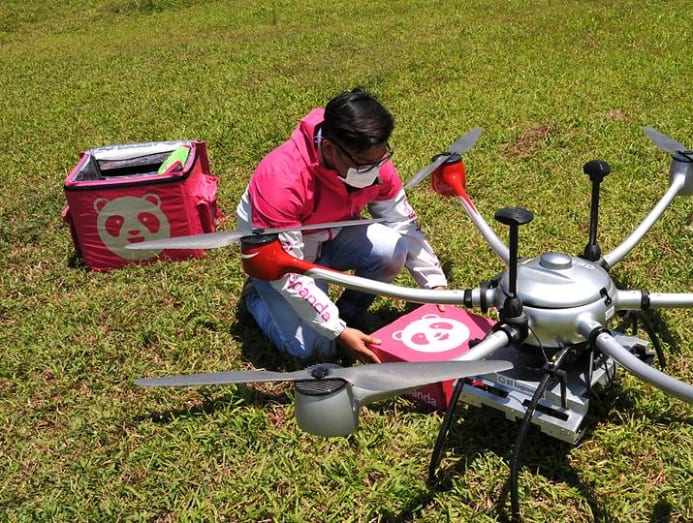 Diversification is now the name of the game, with foodpanda innovating new ways to optimise and deploy its fleet of riders in Singapore.
"We asked ourselves how can we use our huge fleet to do something besides food delivery that makes sense, so diversification is now a key part of our strategy," he said.
Enter pandamart, its own grocery store and marketplace for merchant partners, which launched last year. Users can shop for groceries including fresh meat and seafood and place their orders within the existing foodpanda app itself, along with up to 6,000 products from partners such as Cheers, 7-Eleven and Guardian and have it delivered within half an hour. New verticals are constantly being added, with electronics and non-prescription healthcare products coming on stream next.
"The trick of diversification into other verticals is to do it slowly, carefully and try to do it well. A counter example I would use is honestbee, which diversified very fast and their core positioning early on was to do everything. This lack of focus maybe caused them a lot of issues," Andreani observed.
Then, there's also pandago, a new logistics-as-a-service solution offering on-demand delivery services for businesses. Pick-up orders are placed via a separate, dedicated app by businesses and restaurants like KFC and Pizza Hut, which use this service on a large-scale. Meanwhile, customer-to-customer deliveries using the foodpanda fleet is slated to launch in the second half of the year.
Also in the works are plans to pioneer drone delivery via pandafly, which in 2020 successfully completed a trial delivery via drone comprised of five packets of ayam penyet to a vessel off the coast of Marina South. The company is working with the Civil Aviation Authority of Singapore and ST Engineering to push through drone deliveries in the city "as soon as possible".
"Besides regulations, it also depends on how fast the tech evolves because one of the limitations at the moment is the battery life… so it could be six months or two years from now," Andreani said.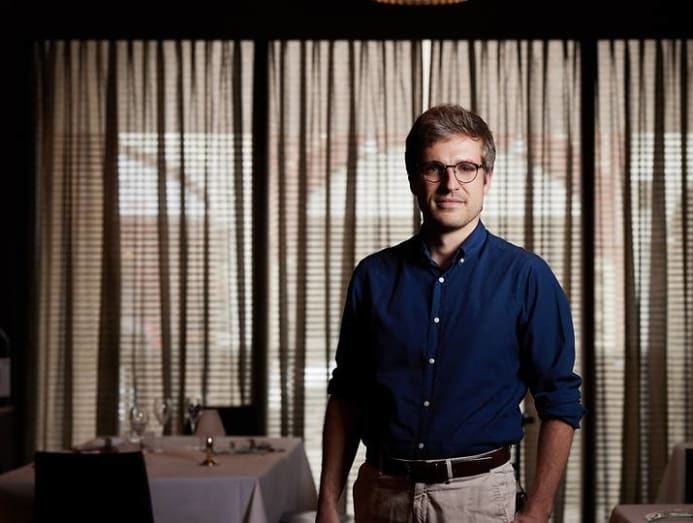 "Do we plan to take Grab head-on? Absolutely. But being obsessed with them? No. We'd rather focus on improving our business in-house. We definitely look at what they do well, what they don't do well, and we try to always be the best but it's super important for us to not trail behind and not overly focus on what the competition is doing but to also innovate," he said.
You could say it's a healthy obsession that parallels Andreani's own nature and penchant for personal growth.
During the circuit breaker, he started making electronic dance music at home and picked up writing as a hobby to "clarify his thoughts". The multi-linguist who also speaks German is now learning Thai, inspired by his Thai wife, while his daily routine includes a 10km outdoor run while listening to podcasts, and a half-hour meditation practice using the Calm app.
"Meditating doesn't help with concrete business decisions but it sometimes helps me take a step back and not act in the spur of the moment, but with a bit of calm and distance. It's changing my life."
Perhaps it's also helping to shape the evolution of the business, and it's exciting to see where else foodpanda will leave its paw-prints next.
Shot on location at Garibaldi Italian Restaurant & Bar.