This Malaysian couple – founders of bakery Lady Wong in Manhattan – is winning New Yorkers over with their kueh
New York-based bakery Lady Wong by Malaysians Mogan Anthony and Seleste Tan are turning New Yorkers on to Southeast Asian kueh.
Kueh defies easy categorisation. How does one succinctly define these bite-sized morsels, which are steamed, baked or grilled, that are mostly sweet, sometimes savoury, and share core ingredients like glutinous rice, coconut, and pandan? What is undeniable is that while they are delicious, making them is not an easy art to master, which is perhaps why this Southeast Asian delicacy has still not entered the mainstream in the West. This may be changing as more hyper-focused shops like Lady Wong in New York City's East Village are anything to go by.
The business, which started as a kueh delivery service by Malaysians Mogan Anthony and Seleste Tan during the pandemic, was so successful they set up a permanent storefront at 322 East 9th Street in 2022 and were invited to open an outpost at Urban Hawker in Midtown this year.
It's interesting to note that neither Anthony nor Tan has formal training in making kueh but combined experience at fine dining spots like Wylie Dufresne's WD-50 and Jean-Georges Vongerichte's Jean-Georges. Anthony, originally from the northern Malaysian state of Perlis and Tan, who hails from Johor, had met at the Four Seasons Singapore, where Mogan worked front-of-house and Tan as a pastry chef.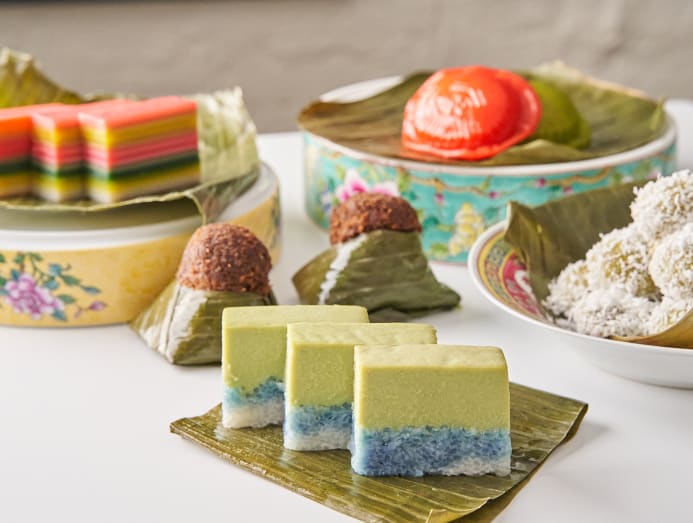 "We had an opportunity to set up a restaurant in New York for our friend 17 years ago. One thing led to another, and we established ourselves here with friends and family," recalled Anthony. When COVID-19 came along, the couple and their two children could not make their annual trip to Malaysia and missed the taste of home.
"We started Lady Wong because, like thousands of people who couldn't travel, we missed home. So we decided to do kueh deliveries just for fun and for our friends even though we are not  kueh makers per se, more like kueh eaters. But my wife has a strong background in pastry," recalls Anthony.
The brick-and-mortar Lady Wong boutique came about in March 2022, designed personally by Tan and what Anthony modestly describes as "just a place for gathering especially for Southeast Asians who crave for pandan, coconut and palm sugar." The invitation from Urban Hawker came soon after. "This opportunity was presented by Anthony Bourdain's Team, who was initially supposed to open along with the late Anthony Bourdain. We declined the offer initially but finally made it since the management wanted us to be there," said Anthony.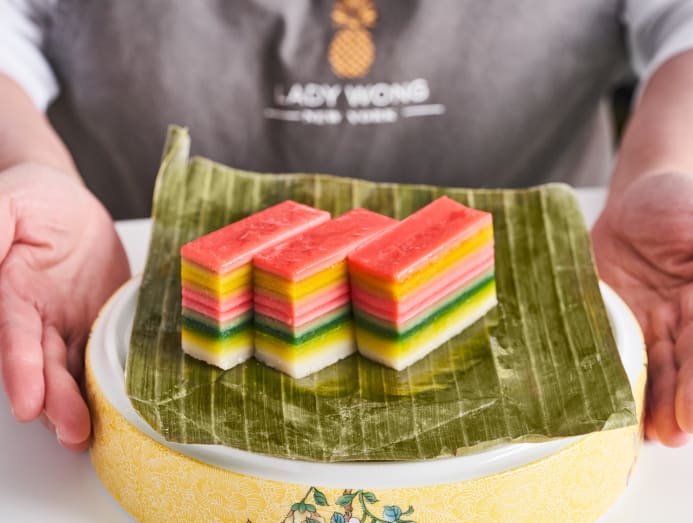 Apart from kueh, Lady Wong also serves modern cakes like Petit Gateau, roll cakes, and chiffon cakes, showcasing flavours that range from pandan and mango to durian and ube. Savoury pastries like curry puffs and lemper can be sampled. Drinks also have a Southeast Asian twist, and these include thirst quenchers like Kalamansi Lemonade, Asam Soda and Iced Pandan Latte. "In terms of our pastries, Lady Wong evolves every day, and the menu items we offer include modern pastries based on all the customer feedback," added Anthony.
Since opening, Lady Wong has garnered more fans, catching the attention of The New York Times, The New Yorker, and Forbes, with Eater calling it the "hottest bakery in NYC right now".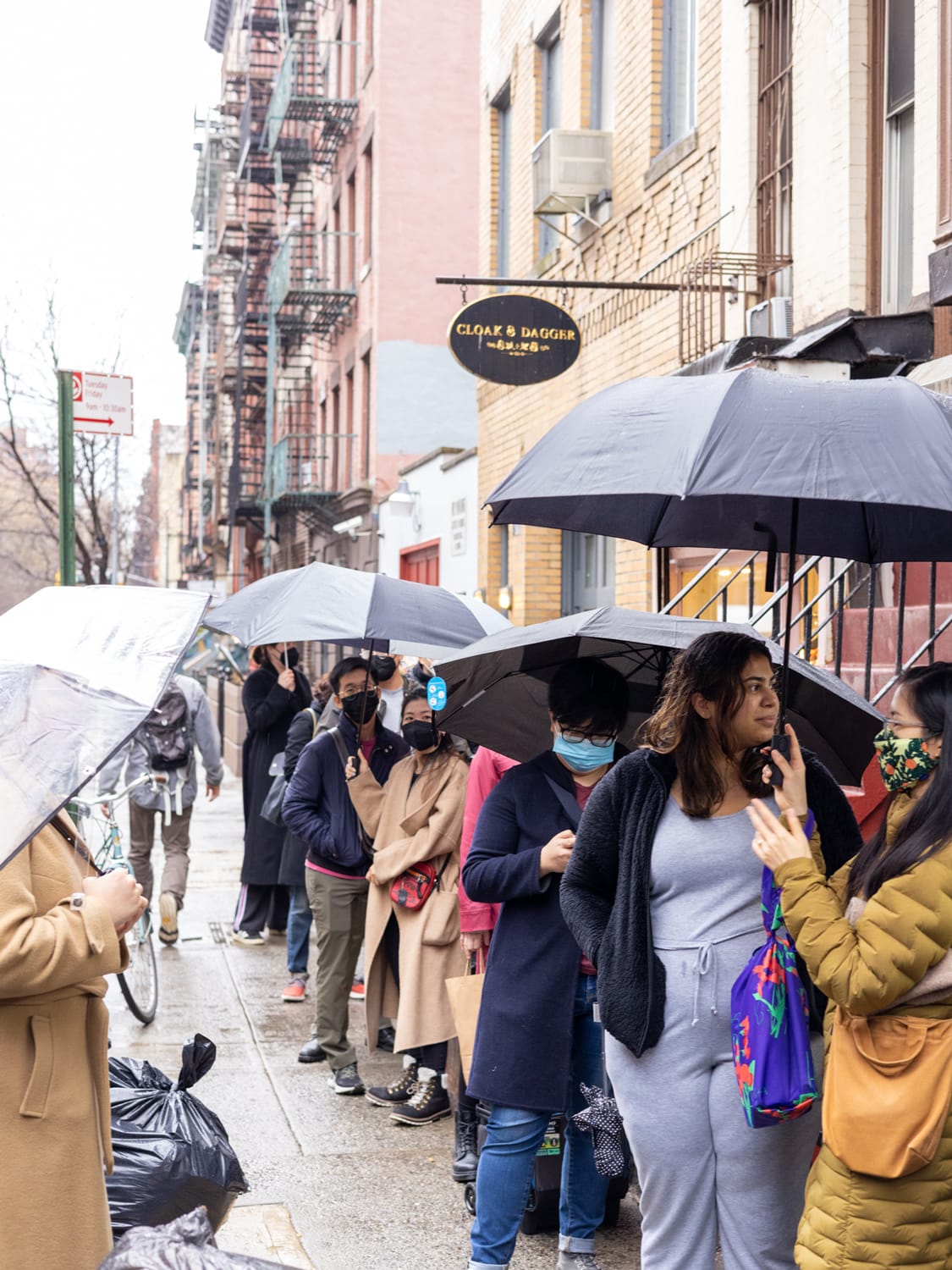 "We cater for a small group of people, and we are a unique speciality boutique, but our customers now come from all over the world because our Instagram went viral over the flavours and colours of our kueh," explained Anthony. "We have a group of loyal fans that have grown very close to us, some have become friends and part of the Lady Wong family. Our best sellers are always the Serimuka and Rainbow Lapis."
While kueh is a pleasure to have every day, certain varieties are made to mark specific festivals and seasons. Lady Wong makes an effort to accommodate this by rotating its menu and offering items like nian gao during Chinese New Year. This, however, can be difficult as ingredients to make said treats, even on regular days, can be a challenge. "One hundred per cent of our kueh ingredients are from Indonesia, Malaysia, Vietnam and Thailand. It was a nightmare at first to get them regularly due to the recent shipping delay, but things are getting better," said Anthony.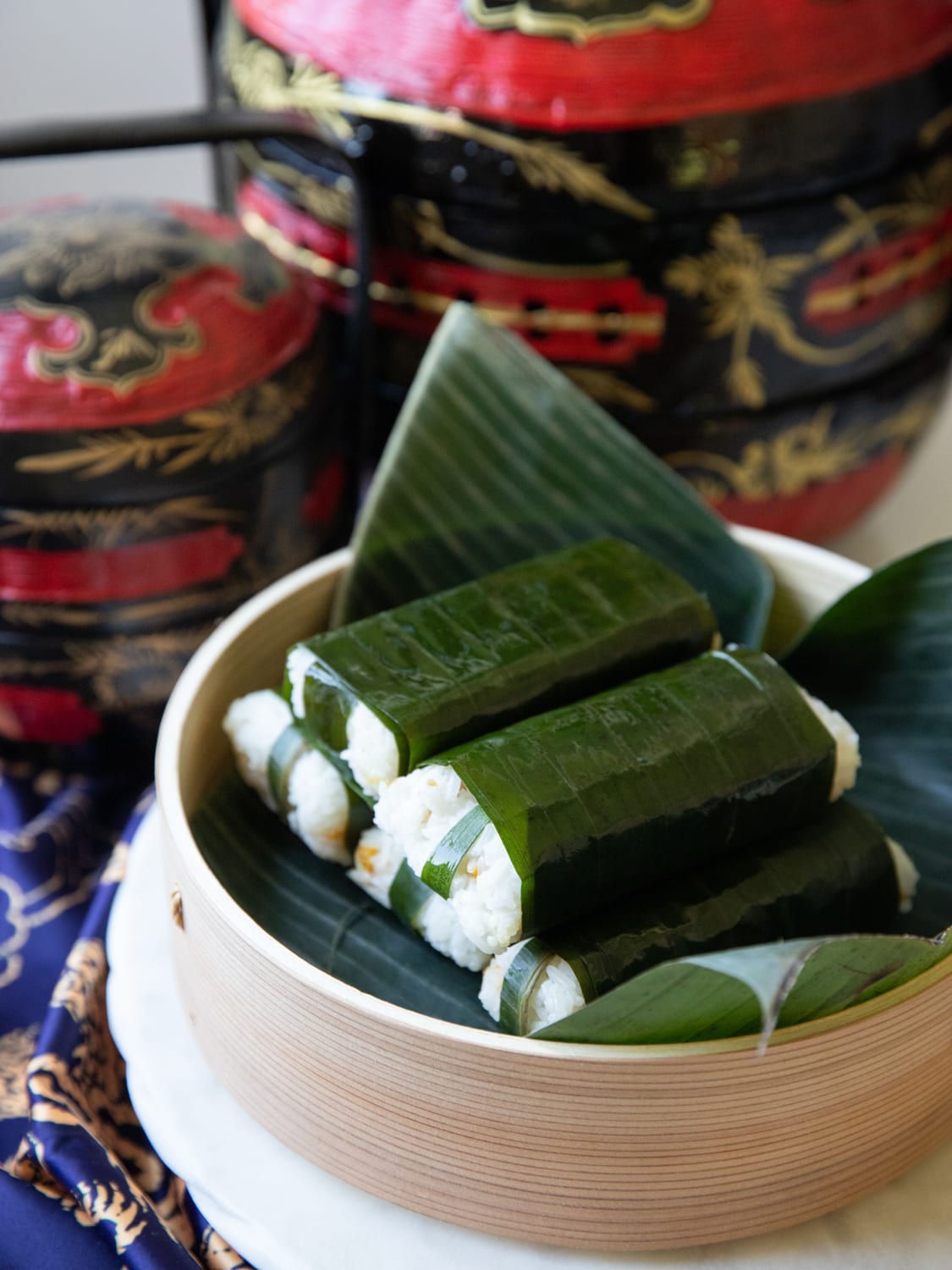 While the reception to Lady Wong has been stellar, Anthony reveals that educating and winning over a more mainstream audience is still a challenge. "Having an offering such as ours can be difficult because the general American population does not wake up and want to eat kueh, so introducing and teaching is no easy task. We also need to teach our staff as they will pass down the knowledge to our customers," Anthony said.
At the end of the day, apart from introducing kueh to a whole new market, Anthony and Tan want customers to have a memorable experience at Lady Wong, "After coming to our boutique, we want our customers not just to take away our products but experience warm, welcoming Southeast Asian hospitality," he stated. "I used to work for Shangri la Singapore and love the way it showcases the best of Asian hospitality."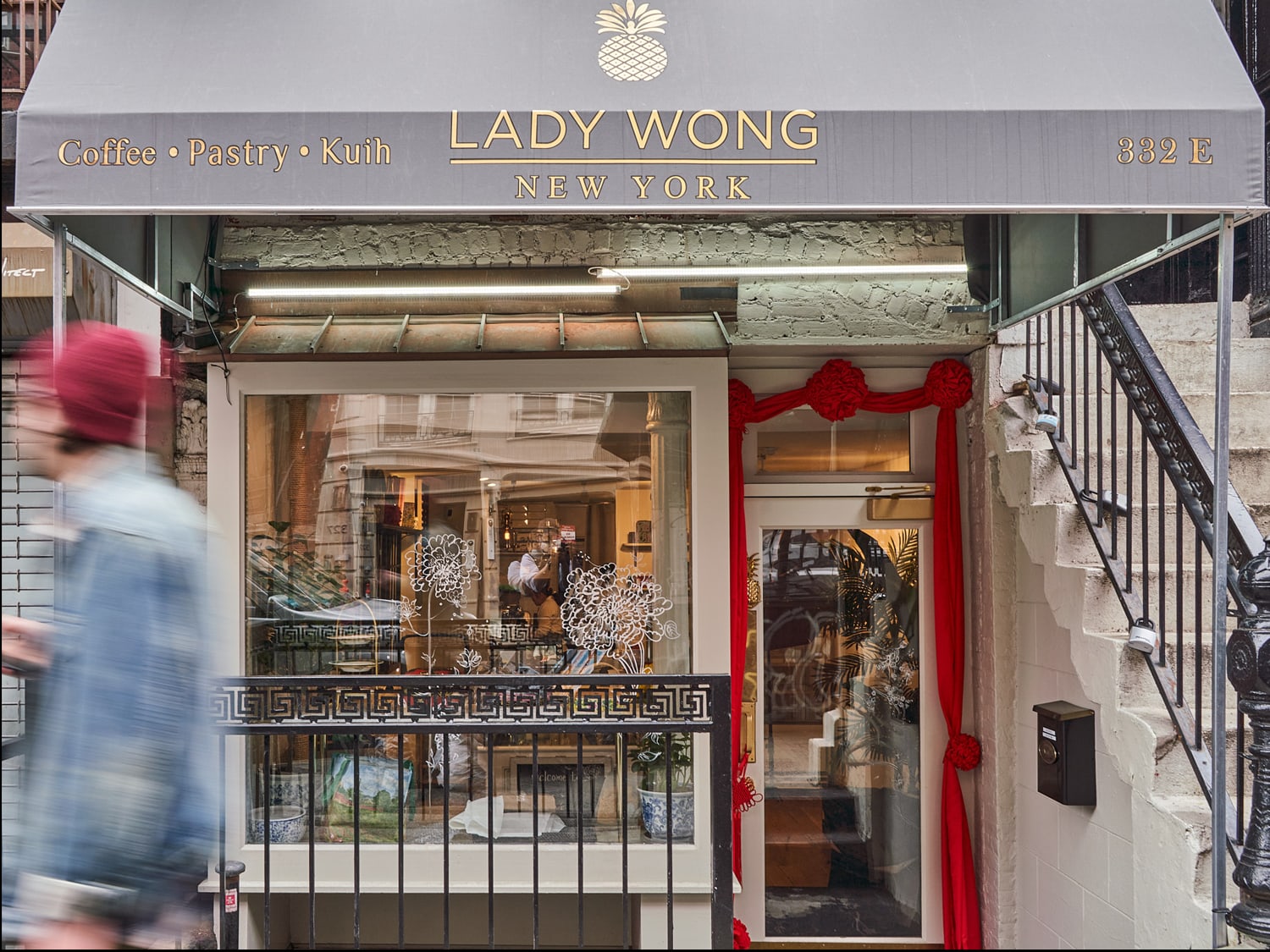 Indeed these deep-seated lessons are what ultimately inspire this dynamic duo: "Our inspiration is our upbringing, culture, diversity and tradition. You can take us out of the country, but you can't take the country out of us."