Legendary shoe designer Manolo Blahnik's niece: 'My uncle is the most cultured man I have ever met'
In this exclusive interview, Kristina Blahnik, niece of Manolo Blahnik – whose creations were made famous by the TV series Sex And The City – shares what it's like working alongside her uncle, and how she gave up her architecture practice to run the London-based family business as its CEO.
Kristina Blahnik recalls spending almost every weekend as a child with her uncle, Manolo Blahnik, when he and her mother Evangelina would be working on the company that he started in 1971. When the elder Blahnik – who was never formally trained in shoemaking – wasn't creating shoes, they would be watching movies. He was passionate about films and books and often had profound conversations with her about them. It piqued her curiosity about the world and nurtured within her a deep appreciation for tradition and beauty.
She was particularly fascinated from an early age by the way her uncle's creative mind reinterpreted everything that he saw into inspiration for new collections, new shapes, and new sculptures. "I was very much taken by that and realised how important it is to have curiosity – and my uncle is the most curious man, and as a result the most cultured man I have ever met," she enthused, looking immaculately radiant and chic over a video call.
"My uncle has never had a creative block. He taps into his knowledge of everything that he has acquired as a result of his curiosity," she said. "Because if you are not curious, how do you evolve? So absolutely this quality is at the very heart of our values."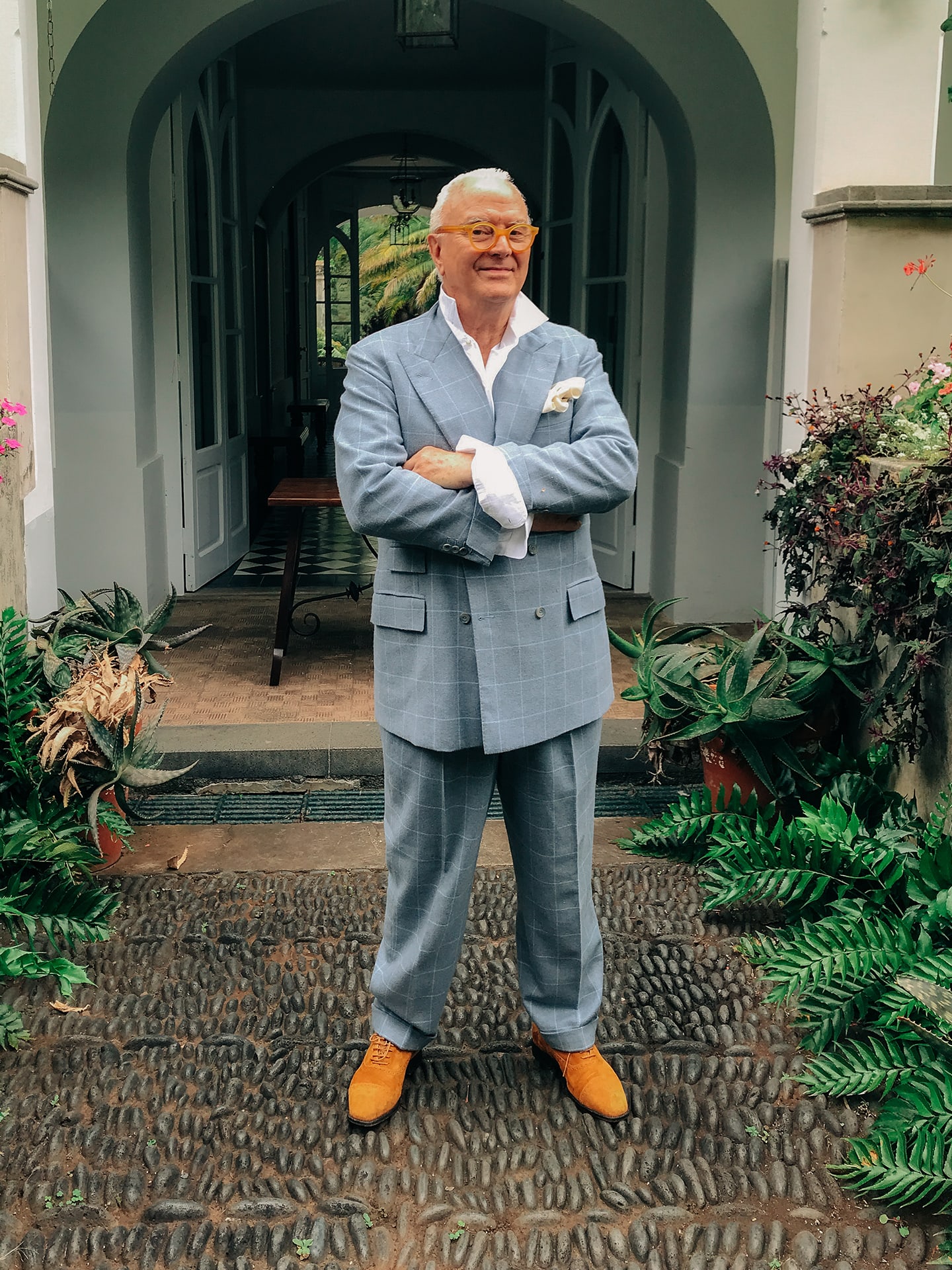 FROM ARCHITECTURE TO FASHION
In spite of her closeness to her uncle and mother, Blahnik, who is in her mid-forties and an only child (her uncle has no children), resisted the family business. She studied architecture at the University of Cambridge before setting up her own practice in her mid-twenties. "My spirit loves space; it loves objects, it loves shapes. And that's really what I'm still carrying into what I do now," she said.
Even before she officially joined the company in 2009, she was involved in the family business. "When I had my architecture practice, I was still supporting the family business in ways that I could. One of them was photographing the archive in late 1999. That archive is still very much at the heart and soul of the entire company, and still is relevant now 22 years later," she said with pride.
Though her role was not clearly defined at the start, she eventually took over as CEO in 2013. Defining herself as a creative strategist, Blahnik juggles multiple roles and has helped steer the family-run business forward since joining in 2003. Because of her training as an architect, she has an exceptional eye for detail and it perhaps explains why she has taken the leap from architecture to fashion in her stride.
"I had my own walkabout and developed the confidence to have my own voice. In a family business, it is everyone's own voice that adds layers and freshness. A new generation is an evolution in itself. Every day I feel even more confident that it was the right thing to do. Twelve years later, I do find my purpose is clearer and clearer," she mused.
Unlike many CEOs, she plays a pivotal role in the creative process and development of each collection. Until COVID-19 struck, she was routinely accompanying her uncle to their atelier in Italy. "I have truly done everything. When I started, we were a team of six, so you had to pitch in to do what was needed at that time," she shared, "and I still do." Under her watchful eye, the team has grown to more than 80 with 20 boutiques and over 300 stockists around the world.
"A shoe is like a building – it has structure, it has engineering behind it, and materials… I understand all that. And I think that helped fast-track me into understanding how shoes are made, although I am still learning every day," she said with a laugh.
"I like to say that our shoes are investments and our customers are investors." – Kristina Blahnik
MAKING STRIDES
Last year the company acquired Re Marcello, an Italian factory it has worked with for decades, in a cunning move for a small luxury player. For Manolo Blahnik, whose shoes are exquisitely detailed and technically challenging, investing in quality manufacturing is imperative.
"Relationships are so important," said Blahnik, as she discusses the brand's first virtually-designed collection. "The artisans, they are like family. They understood what Manolo needed and they were able to interpret it virtually," she added. She is reluctant to have the team be seen as just manufacturers. "They are not simply making; they are creating. I want to see the word 'art' in artisan being celebrated."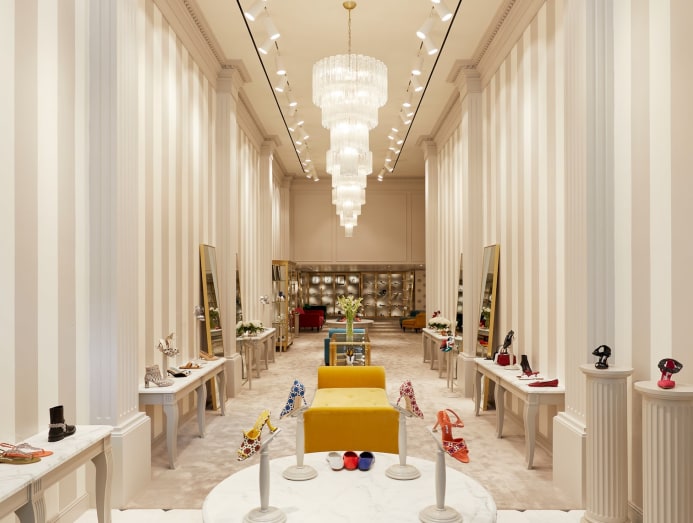 When asked if it is difficult for a brand so steeped in history to value tradition while staying ahead of the game, she demurred, "Not at all. My uncle's personal motto is something that Italian director Luchino Visconti once said to him at a party hosted by legendary style icon Anna Piaggi. 'Senza la tradizione non siamo niente,' which translates to 'without tradition we are nothing'.
"You can't create in a vacuum," she added. "The richer your experiences are the more you are able to reference that and create something new. We have to appreciate the past and learn from it. We also don't follow fashion trends; our designs are timeless so they can always be worn. I like to say that our shoes are investments and our customers are investors."
GOLDEN ANNIVERSARY
Celebrating the past is indeed the objective of the 50th anniversary capsule. The new collection, which is available in Singapore, is inspired by the designer's remarkable five-decade career, and the dazzling collection features nearly 20 styles ranging from never-before-seen shapes to revamped classics like the Hangisi, all reinterpreted in gold.
Blahnik is confident the shoes will be well received. "They are styles that have been successful in Asia. The Maysale, which is my personal favourite, you can wear from the moment you wake up in the morning until you are on the dancefloor at the end of the day," she chuckled.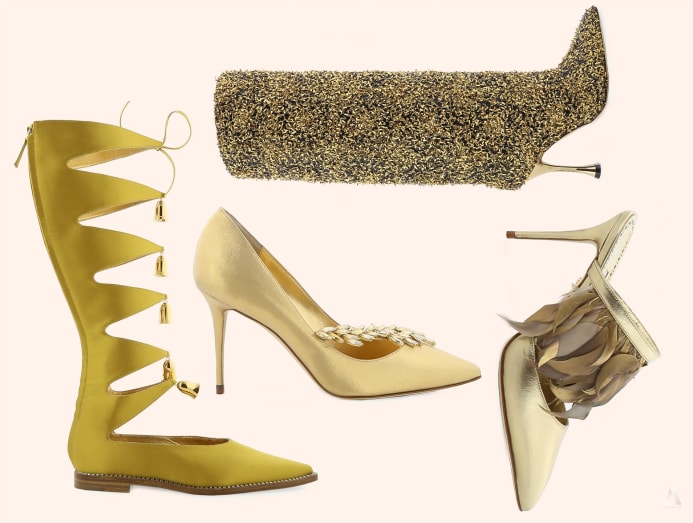 Also in time for its golden anniversary, the luxury shoemaker made a splash in New York City with a flagship store on the Upper East Side's Madison Avenue, ensconced in a double-height space within a historic 1920s heritage building. "It's an opportunity to pay homage to a legacy that has been built by my uncle and my mother," said Blahnik of the milestone. "It's a moment in time and our golden anniversary, and we are celebrating that to move into the next 50 years."
Despite her refreshing candidness, she turns coy however when asked if the new boutique will feature in the upcoming Sex And The City limited series, And Just Like That... that is currently being shot in Manhattan. The hit HBO series famously turned the shoe brand into a bona fide household name globally back in the early 2000s when its protagonist Carrie Bradshaw was mugged and robbed of her beloved pair of Manolo Blahniks.
"When that all happened it was a complete surprise to us," she said of the brand's association with the TV show. "It was genuinely just a passion of [lead actress Sarah Jessica Parker's]. We didn't manipulate it and it wasn't a marketing strategy. It all happened organically," she insisted.

"So let's see if it will be in the show, I am as curious as you are about it!"
"A shoe is like a building – it has structure, it has engineering behind it, and materials…" – Kristina Blahnik