Ferris wheels, indoor slides: Will MARQUEE inject life into Singapore clubbing?
That's the hope of nightlife impressario Noah Tepperberg, even as the local nightlife scene has shifted away from mega venues over the last few years.
Thanks to the opening of MARQUEE over the weekend, our social feeds were chock full of posts from revellers snapping selfies and wefies in the three-storey, 2,300 sqm mega-club. (There were also a deluge of pictures and videos from Jewel Changi Airport, the Singapore Yacht Show and the Tatler Fashion Awards, but that's another story).

At MARQUEE, entertainment came in the form of big-name DJs Tiesto and Afrojack, plus rapper A$AP Rocky. But the other big attractions were the eight-armed ferris wheel/photo booth named The Big Q, as well a three-storey spiral slide, Sunny Slide Up.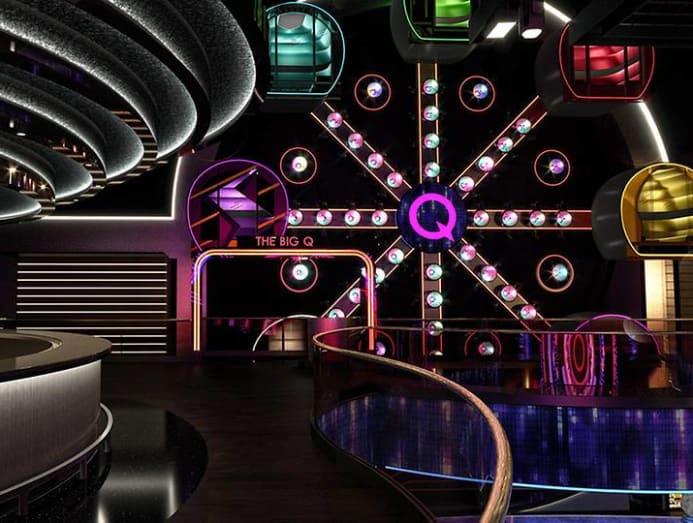 Meanwhile, Sunny Slide Up is internally lit with LEDs for a trippy experience, transporting guests from the highest to the lowest level of the nightclub. Perfect for those on the third storey who want to reach the dance floor in the shortest time possible. This feat can even be achieved while wearing heels.

"We figured everybody likes slides," TAO Group co-founder Noah Tepperberg told CNA Luxury via email. MARQUEE is a joint venture between the New York-based group and Marina Bay Sands, and is the brand's first foray into Asia. The group runs three venues in New York, Las Vegas and Sydney.

The Big Q and Sunny Slide Up might seem gimmicky at best and tacky at worst, but they are among the many tricks that the management is hoping will be keep fickle local revellers entertained.

Over the past decade, the local nightlife scene has shifted away from big night clubs, what with the closure of major establishments like Pangaea, Avalon and Ministry of Sound after only a few years of operation. In its place, concept-drive cocktail bars and other specialist bars dedicated to wine, whisky, gin have sprouted up.

And that's not all. Intrepid partygoers have also taken to venturing overseas to music festivals like Wonderfruit in Thailand, Summer Sonic and Fuji Rock in Japan, and Tomorrowland in Belgium.

Little wonder, then, that MARQUEE cannot afford to rest on its laurels. It is, as Tepperberg described, much more than a nightclub. ""The space at Marina Bay Sands has given us a great opportunity to introduce a truly imaginative concept unlike any other nightclub, and this latest iteration of the MARQUEE brand is one that is unrivalled in design, technology and features.

"It's part of a multi-venue entertainment and dining complex that in addition to bringing a roster of international artists that will far surpass what other clubs have tried to do and failed here, it will also lend itself to many other uses for MICE events, screenings, televised events, live concerts and more," Tepperberg added.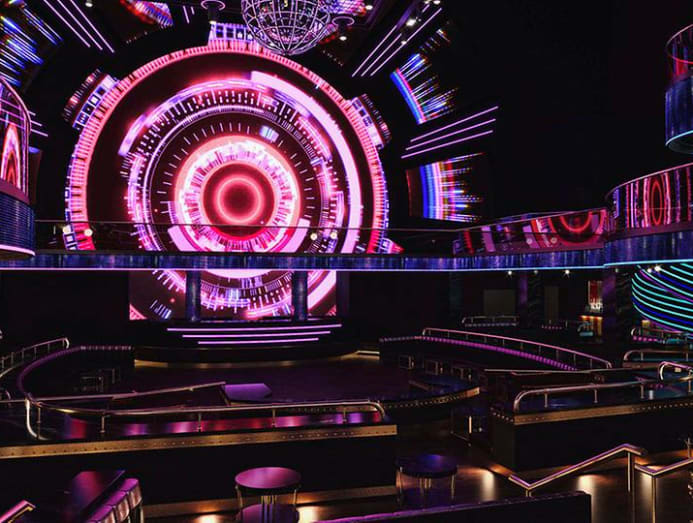 Taking over the grand theatre space at Marina Bay Sands, the three-storey complex was built with state-of-the-art tech, including a Funktion One DJ console and sound system. On top of that is a second sound system dedicated just for live music. The dance floor has also been rigged with digital screens and a massive 20m-high custom LED native 8K resolution screen that frames the DJ booth, rivalling some of the most famous concert stages in the world.

"Revellers wants an experience that they can share and we've created a festival-size stage and are bringing lots of festival style to MARQUEE Singapore. We will bring many one-of-a-kind events and shows to the Singapore market. From a local perspective, we will bring the support of our international network of clubs between New York City, Chicago, Las Vegas, Los Angeles and Sydney," promised Tepperberg.

Ultimately, Tepperberg hopes to make MARQUEE "an iconic 'must-see' venue for everyone who lives in and who visits Singapore".