Meet one of the first chefs to earn a Michelin star in Malaysia
One of only four restaurants awarded a Michelin star in Malaysia's first Michelin Guide, Au Jardin's chef patron, Kim Hock Su, is not resting on his laurels.
After years of furious speculation, the Michelin Guide finally arrived in Malaysia in 2022. On Dec 13, four restaurants, two from Penang and Kuala Lumpur, respectively, received one Michelin star apiece. One of two from Penang was Au Jardin, a fine dining establishment in Hin Bus Depot.
Au Jardin, which opened its doors in 2019, was one of the first fine dining outlets in a state more acclaimed for its street food, and through the charisma of its chef patron, Kim Hock Su and his captivating food has shaped and elevated the fine dining scene here.
A Penangite born and bred and the youngest of four siblings, Su grew up being comfortable in the kitchen, having been introduced to light kitchen chores at a very young age. However, instead of pursuing culinary qualifications, Su started his career working in hotels and the front office department after graduating in hospitality management from Manchester Metropolitan University. After half a year, he realised that such positions could be easily replaceable, so he looked for a job within the same industry. A role in the kitchen was ideal as it had more technical and physical involvement while requiring more time to master.
Su then spent time honing his craft at some of United Kingdom's finest gastropubs, running a successful French bistrot in Penang before opening a restaurant in Taiwan. There he found recognition as San Pellegrino's Best Young Chef Semi-Finalist in 2016 and was one of three chefs representing Taiwan competing for the World Best Young Chef award in the same year.
Despite these accolades, Su returned to Penang with his Malaysian team. "After we completed our contract with the company, we decided not to continue in Taipei even though we had some excellent offers. Deep down, we wanted to return to Penang, where we grew up. We really wanted to do our part for this island, to contribute to the culinary scene in Penang," recalled Su.
"The Hin Bus Depot landlord was our regular customer in our bistro before we left Penang for Taipei, and we kept in touch whenever we met him during our breaks from Taipei. So naturally, we looked for him when we decided to base ourselves in Penang. Initially, he introduced us to a couple of heritage houses and a bungalow, but nothing excited us as much as the zinc-clad warehouse in which we are currently located."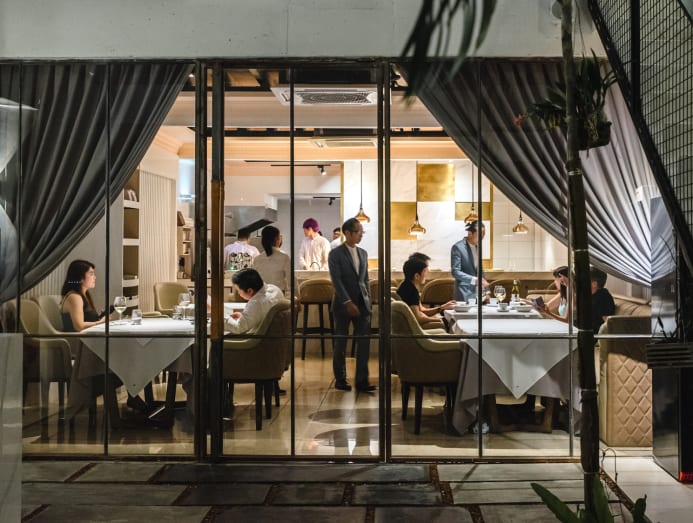 This "warehouse" became Au Jardin, a beautifully appointed jewel box of a restaurant with only 18 seats serving modern European fare with seasonal local produce inspired by Su's culinary journey and travels.
"Every one of the countries I've cooked in and the diners' preference taught me well in terms of the flavour composition, the seasoning and the doneness of the meat. I picked up a lot of fundamental cooking in the UK while working for a few of my mentors. In Taiwan, I learn how to season moderately," mused Su.
Nonetheless, the affable chef readily admits that even while representing Taiwan in the San Pellegrino Young Chef Competition, he had yet to discover his cooking DNA. Although after seeing what other competitors put on the plate and the comments from the panels started to get him thinking.
"After that, I gradually found my style and have been working toward the style. Our cooking in Au Jardin is still very much French anchored but with Malaysian terroir-centric ingredients. Hence the reason why some of our dishes are relatable to the flavour notes of some traditional Malaysian dishes," he said.
As with all journeys, literal or metaphorical, evolution indicates growth and Su's cooking style has blossomed accordingly: "It is very defined now. When we started Au Jardin, we were a four-man team, and now we've almost doubled. With more hands, we get to pay more attention to every dish. Also, we started with a ratio of 50 per cent internationally sourced ingredients, but we're now at 80 per cent of locally sourced ingredients."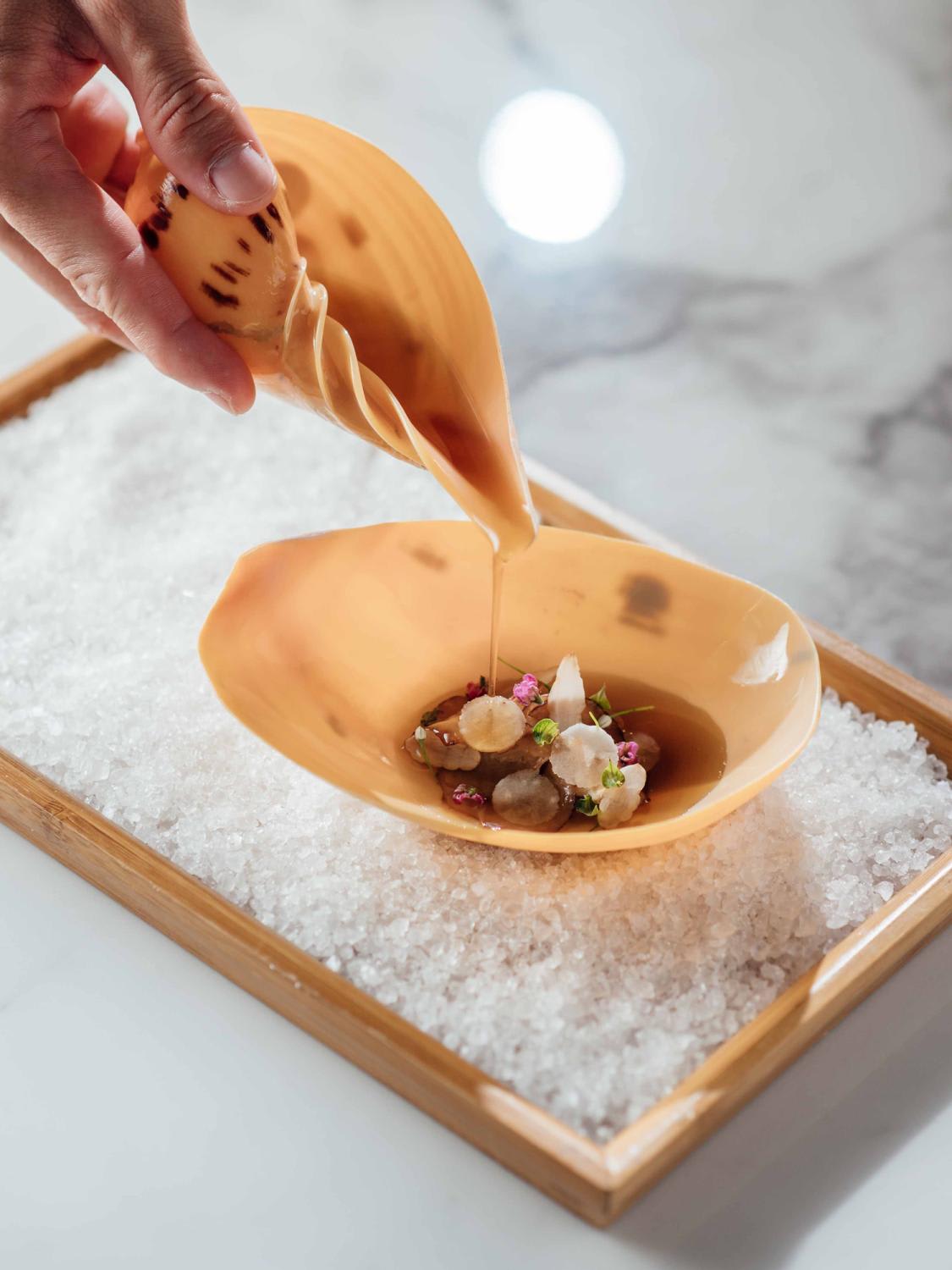 Along with the whole F&B industry, Au Jardin's growth was paused during the two long years of intermittent pandemic lockdowns, although all things considered, the team managed to pivot gracefully. 
"We were one of the few luckier restaurants that diverted our normal operations to takeaways and pickup as soon as the government announced the lockdown. As a result, it took us only one day to revamp and readjust our menu," he recalls. "This was an advantage as only a handful of restaurants remained open. We also pushed out a travel-around-the-world afternoon tea sets with different themes every week to keep things fresh for our diners."
With the easing of the pandemic, dining out is roaring back to life, and Au Jardin's fans, which include the famously fastidious locals and visitors who travel to eat at the restaurant, have been flocking back. This will no doubt be intensified by the restaurant receiving a Michelin star.
Amid all the hubbub, Su remains as down to earth as ever and when asked if anything has changed since the announcement, he simply said: "We have more foreign customers, but we think we shouldn't increase the price just because of the accolade. We've also decided not to increase the seating capacity, so the only difference is our reservation wait list is now longer."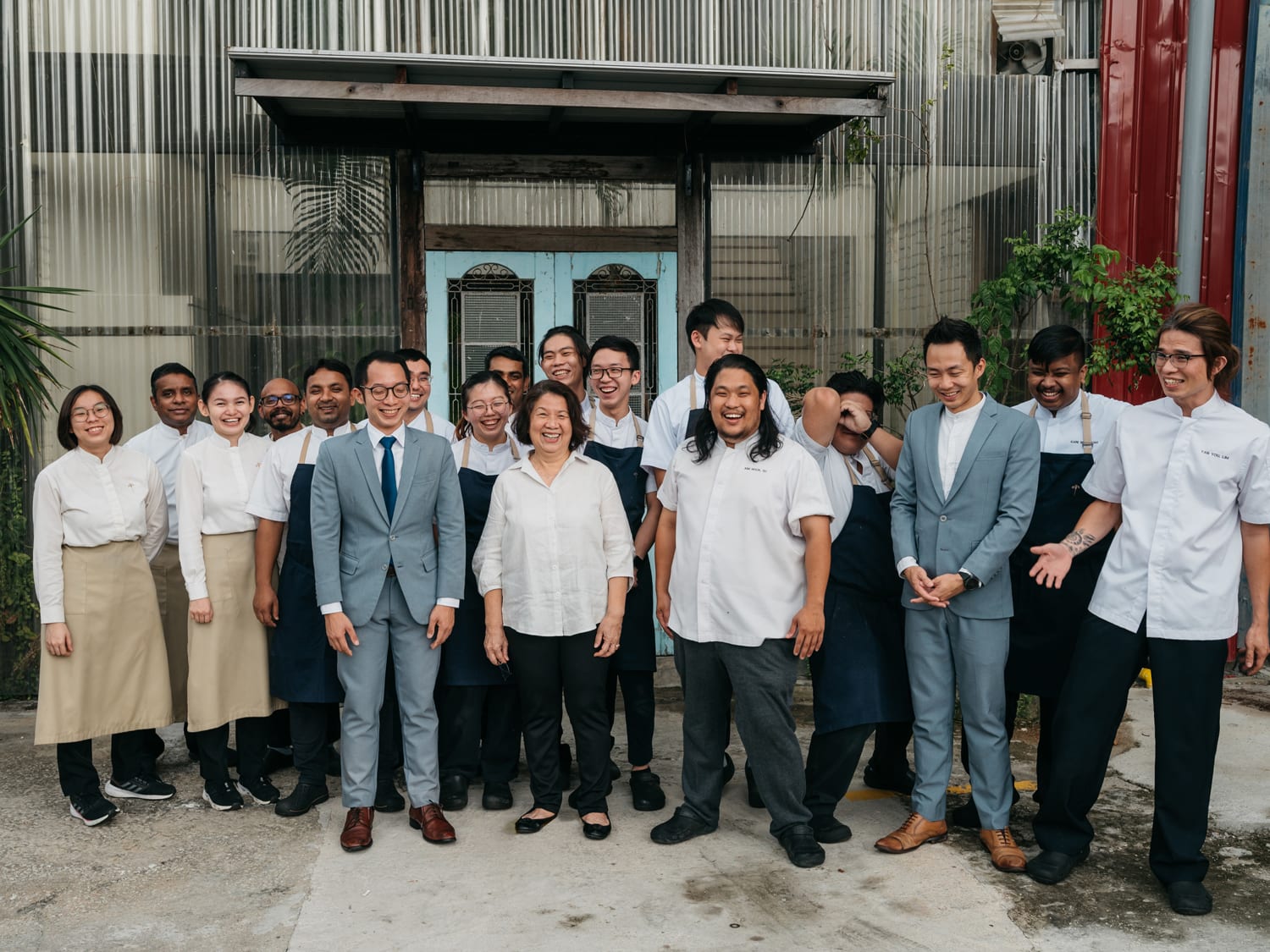 Keeping things real notwithstanding, Su is optimistic about what the arrival of Le Guide bodes for the F&B industry. "The Michelin Guide in Malaysia will encourage more chefs to return to their roots and excel in their trade. In addition, it will bring bigger restaurants in, such as Otto e Mezzo Bombana," he enthused. "Where the local chef can now also learn from these restaurants, which will further elevate the restaurant's standard. As the Michelin Guide is globally known, it is a benchmark where young chefs can now work locally in these establishments and convert their experience abroad. We are proud to say that two of our alumni were offered similar positions in their current establishments without going through a demotion and a pay cut."
Indeed Su sees the island's fine dining scene growing from strength to strength since it's still not overly saturated. "Penang is still a relatively cheaper place to start up a business. We foresee that more younger generations will be able to try with a lower risk," he continues.
As for the future of Au Jardin, Su is looking forward to more growth: "We want to create an ecosystem around the restaurant, like a self-sustaining farm and an R&D and education kitchen. So we will want to improve ourselves gradually, prepare ourselves and challenge ourselves for a higher accolade in the next two years."