The secret to Jaan's delicious Reinventing British menu is to go small and specific
From Scottish kombu to creamy Devon butter, Jaan's Chef de Cuisine Kirk Westaway orders organic-certified small producers to get the best ingredients for his menu.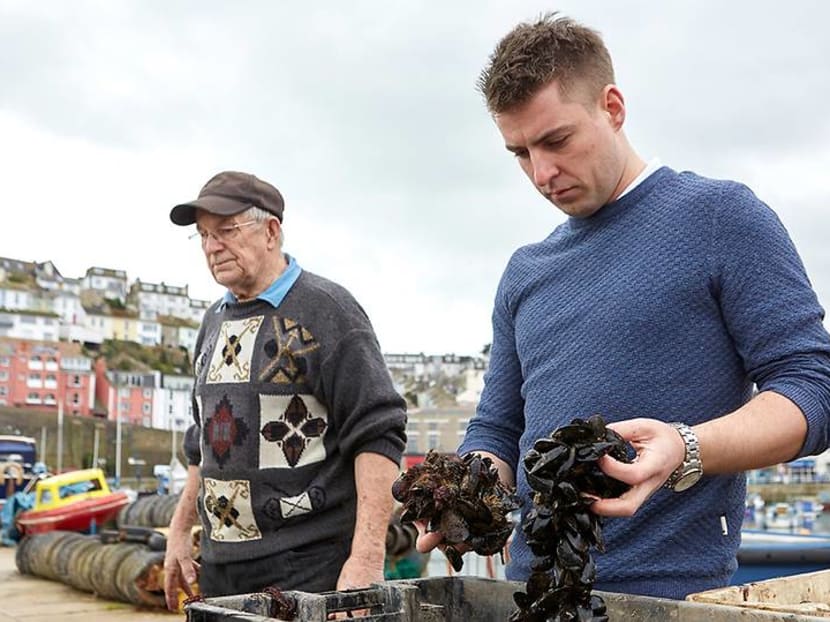 Behind the exquisite dishes served out of one Michelin-star Jaan's kitchen is a strict system of quality control enforced by its Chef de Cuisine Kirk Westaway. He favours small producers over mass factory productions so that he can order specific quantities.
Said Westaway, "We are very strict on waste control – nothing goes into the bin." It is important to him that ingredients must come from organic sources and suppliers who respect nature. He builds relationships with these suppliers by speaking to them and doing his own research, making sure that all the farms are certified organic with official legislation.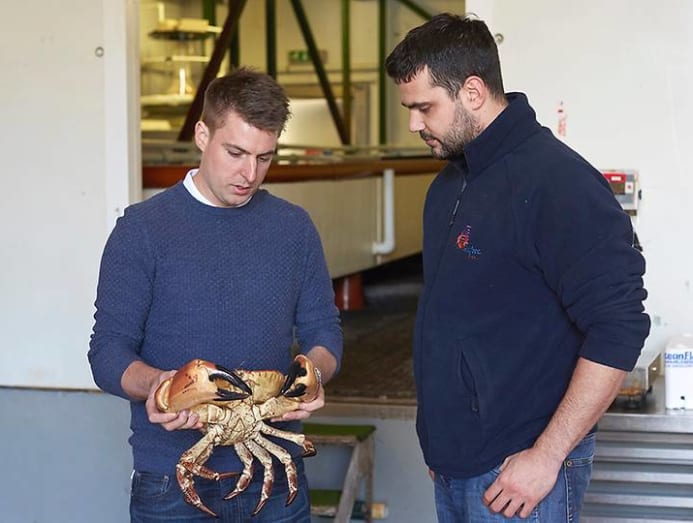 Fairmont Singapore, in which Jaan is located on the 70th floor, also has its own herb garden, which is now naturally irrigated by an aquaponic garden and fish pond. The garden was awarded a Gold under the Organisations category in National Parks' biennial Community In Bloom Awards last year, which recognises and rewards gardening efforts in Singapore.
Growing up in a small seaside town in Devon on the southwest coast of England, Westaway has always been used to plucking organic greens and fruits straight from his garden for the family's home-cooked vegetarian meals.
"This made me very aware of preservatives and additives in ingredients," said Westaway. "My two culinary philosophies are: To uphold the integrity of the produce and translate the best of each ingredient onto the plate; and that food should be comforting and form emotional connections. I want to present our guests with an unforgettable meal that evokes nostalgia through the familiar yet elegant flavours of the finest seasonal produce the world has to offer."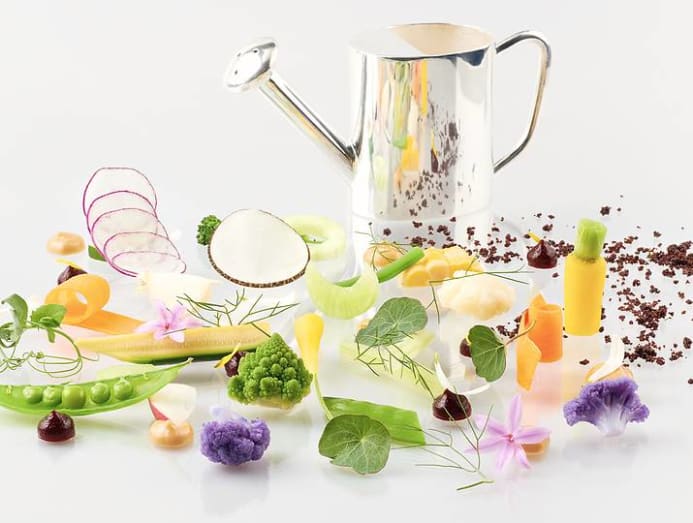 Both the Jaan and Fairmont Singapore teams are roped into the sustainability vision, where everyone from the sourcing to service departments is regularly briefed to ensure a keen understanding of and passion for strict quality standards for the recipes and ingredients.
While it can be a challenging and long process to source the right supplier – Westaway took a whole year to source the restaurant's popular Devon cheddar that is aged for 18 years – building good relationships reaps benefits.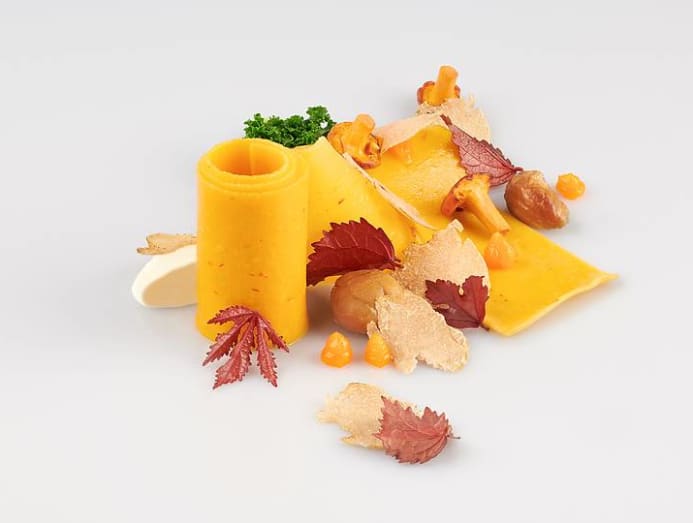 He said, "The reward is in the taste; every single ingredient is fantastic. Sourcing organic ingredients also has a positive environmental impact and also ensures that each dish is exquisite. Our guests get delicious food that is healthy at the same time."
While driving the sustainable route does come with higher costs, Westaway's strategy is to focus on the meat and fish as sourcing quality proteins make the most difference in terms of taste and sustainability impact.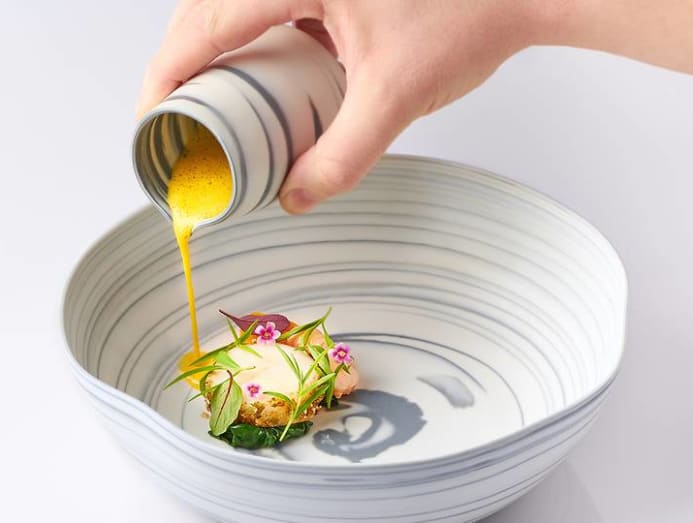 "By actively boycotting produce from intensive livestock production, we're indirectly reducing the by-products of pollution and fossil fuel usage," explains Westaway. "Free range and organic farming also naturally produces meat that far exceeds mass-produced meat in quality, taste, and texture."
Westaway believes that attention to produce provenance and its impact on the environment will only gain traction here in Singapore. "People are becoming more conscious and aware of what needs to be done, which is great. It's important for everyone in the Singapore dining scene, including us, to take advantage of this momentum and keep striving to improve our sustainability practices."