Meet Michelle Yong, Woh Hup's fourth-gen scion giving boutique condos and lifestyle spaces a human touch
As CEO of Aurum Land and the founder of collaborative concepts Found8, Core Collective and the latest Core Clinic, Michelle Yong believes that the success of lifestyle spaces lies in building communities.
When Michelle Yong was growing up, she saw how her father was often hands-on in the family's construction business, Woh Hup Holdings.
The great-granddaughter of Woh Hup's founder now applies the same keen eye to her role as CEO of Aurum Land, the boutique property development arm of the 96-year-old construction conglomerate, which is behind iconic works such as Gardens by the Bay and the Rain Vortex waterfall in Jewel Changi Airport.
Yong often goes through the units of Aurum's projects to see the best use of every nook and corner. She has also been known to pull her weight during crunch time by cleaning toilets as the team rushes to get showflats ready.
"I personally look at every unit to make sure things like the wardrobes and shower cubicles are big enough and whether the kitchen counter has enough drawers. It can be frustrating for my architects, interior designers and project managers. They'd ask why am I always changing things and I'd say, 'I'm not changing, I'm improving'," said Yong assertively.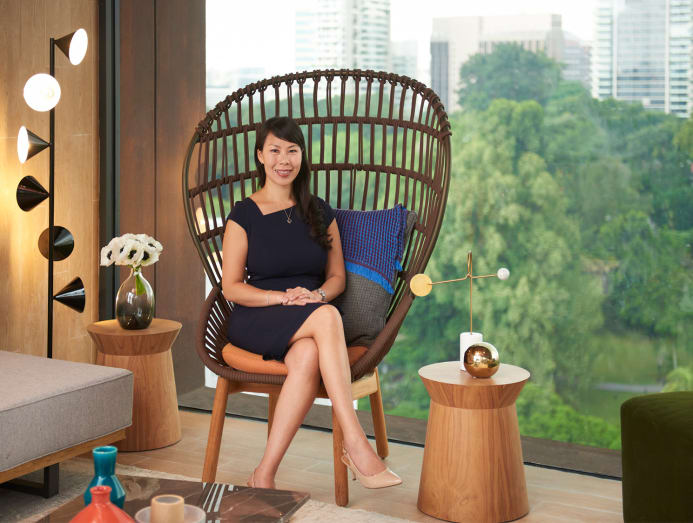 This focus on buyer needs is reflected in The Hyde, a 117-unit project built on prime land in Balmoral Road. Among the condominium's facilities are a dedicated playroom, four swimming pools including one suitable for toddlers, and pavilions near play areas that are well-equipped with power points so that parents who are working from home can do so while having their children within line of sight. This was all planned with owner-occupiers in mind, who tend to make up the majority of buyers in Aurum's developments.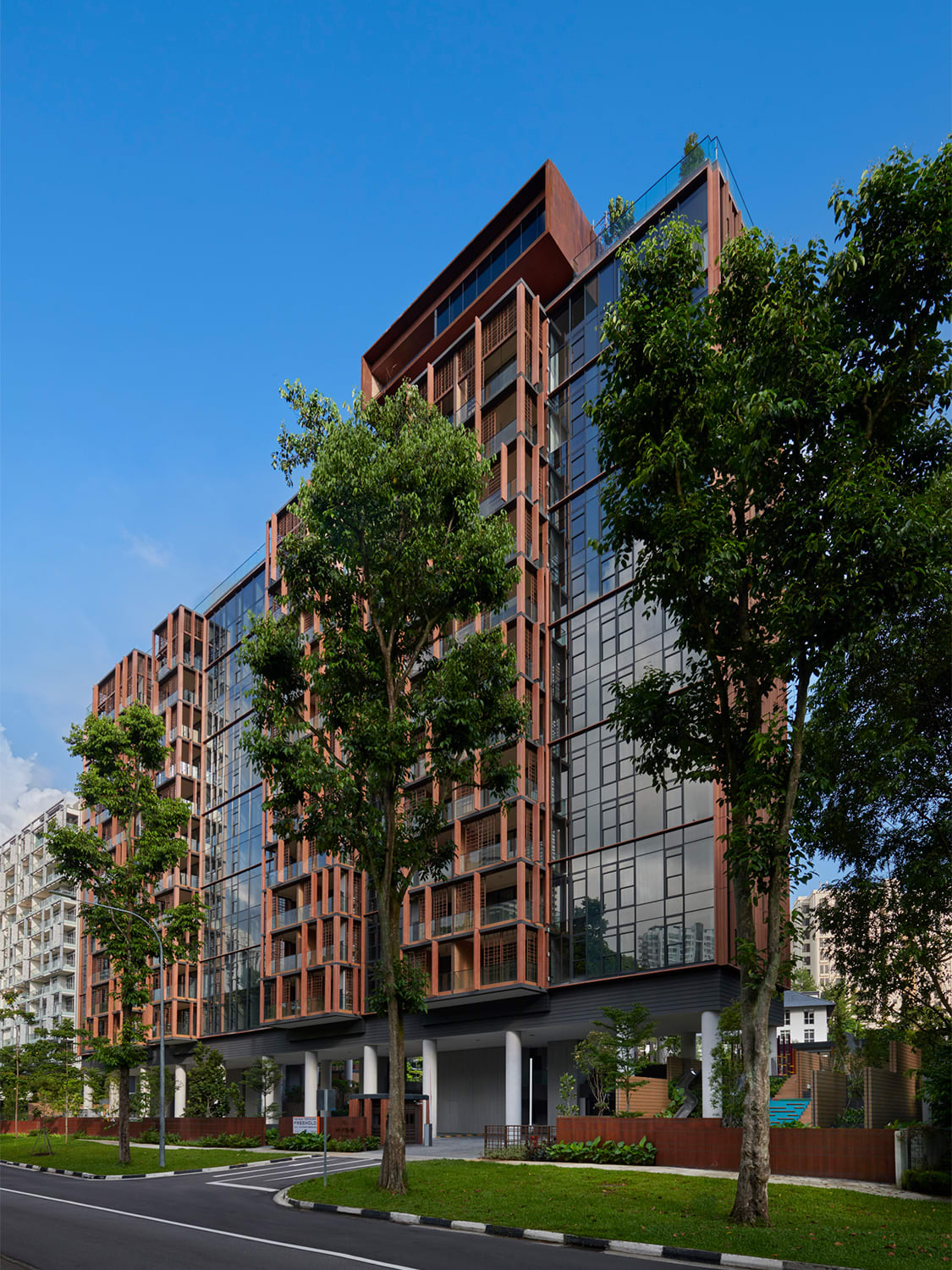 "It's part of our philosophy to create something very specific to what our buyers' needs are. Some may say that our units are too big from the investor point of view, but liveability is important to us," Yong explained.
The personal touch doesn't stop at buyer customisation. Aurum organises bonding activities for new residents when they first move into their apartments. At The Hyde, it is a wine appreciation session and a singing bowl meditation class. For Nyon, a development in the Tanjong Katong area, there will be a kueh-making workshop to reflect the 92-key project's Peranakan theme.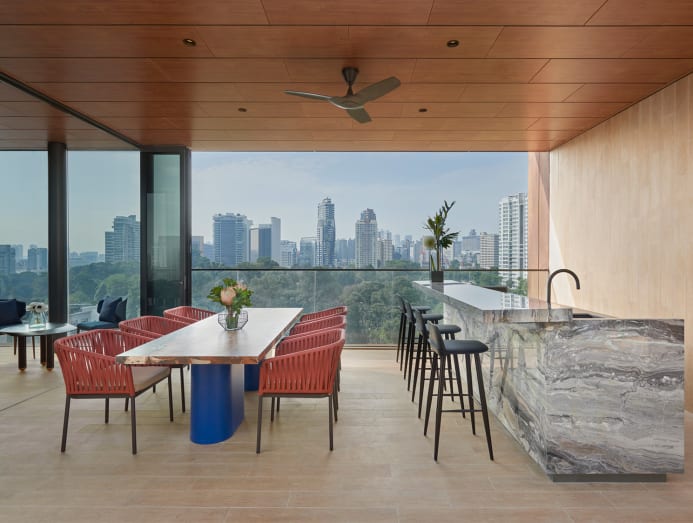 Community building has always appealed to Yong. She joined the family's property development arm Aurum Land in 2007 as she saw potential to add value to the business, which was mainly constructing semi-detached houses and smaller 15-unit developments then. As she built up the property development business, she saw its potential to expand into ventures that connected people.
In 2016, she founded Collision8, which later merged with another co-working concept, Found, to become Found8. Two years later, she launched Core Collective, a collaborative centre for fitness and wellness professionals. It opened its third outlet at i12 Katong shopping mall in March 2022, with a new medical co-working concept Core Clinic in partnership with Singapore Medical Group, which will bring together medical specialists and allied healthcare professionals under one roof.
Next on the cards is a centre at Amara Sanctuary Resort Sentosa, where Core Collective will take over the hotel's gym and spa and create fitness and wellness retreats for corporations and couples.
Yong shared: "We were very interested in investing in start-ups that are complementary to our core business. I also wanted to go beyond building beautiful spaces to build communities and find new opportunities to grow." There are plans to take the Core Collective concept regional and Yong is also looking into retirement villages that espouse lifelong learning, community and kinship, as well as medical support.
Over the years, running Found8 and Core Collective has changed the way she thinks about Aurum Land's projects. "We've always wanted to create close communities, and a home can be a very unique opportunity to help create memories for people and help them live their best lives," she said. Condo residents are offered lifestyle packages, which include complimentary personal training and physical assessments at Core Collective and hotdesking membership at Found8.
Parenthood has also made her more attentive to the little details that make home living more comfortable. The mother of four children aged two to nine years – the youngest was born at home during the pandemic – recalled giggly family times swimming, digging the herb garden and dancing to music videos during lockdowns with the baby strapped to her in a carrier.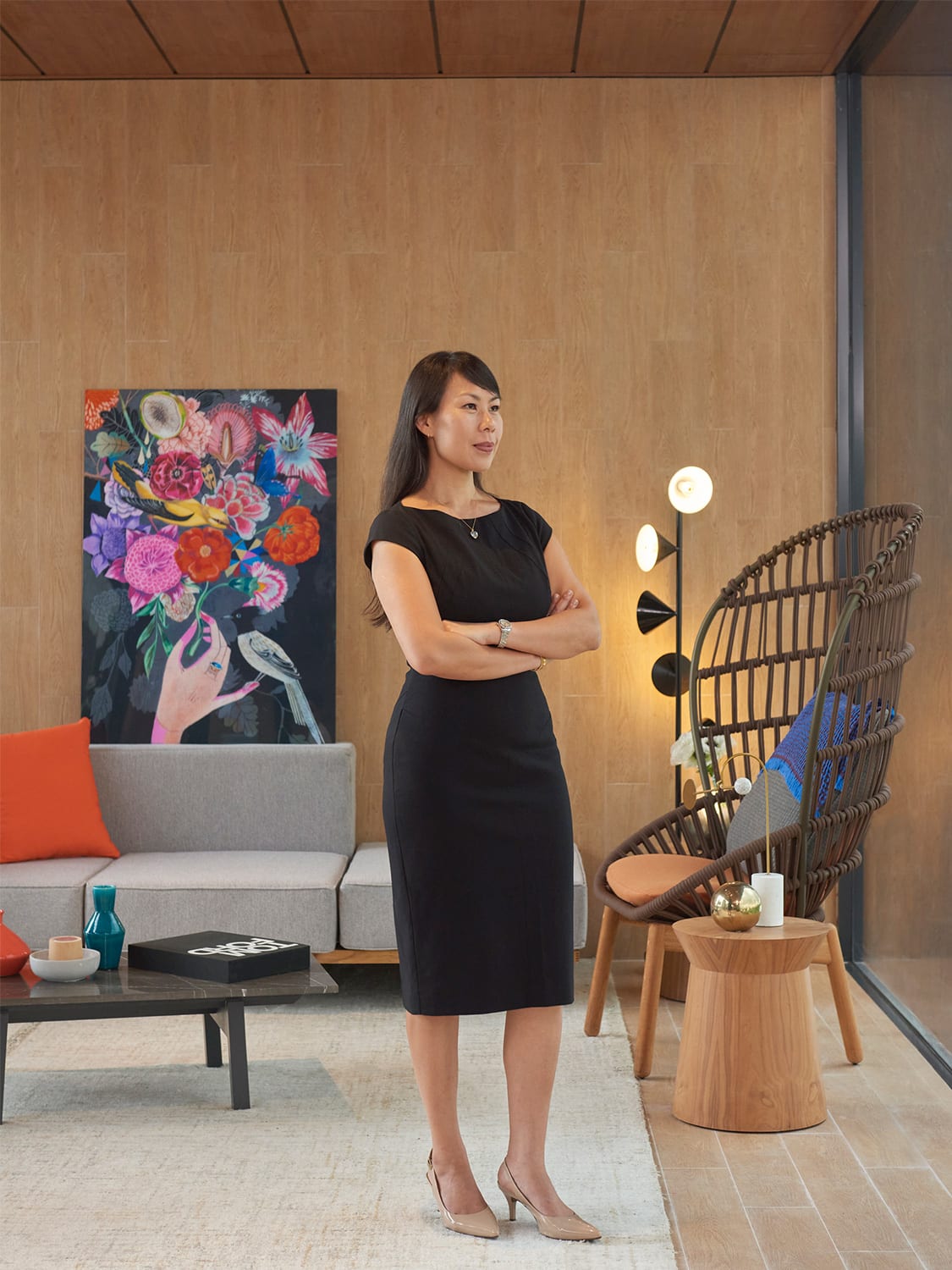 In a bold move to emphasise Aurum's commitment to excellence, Yong declared during her interview with CNA Luxury that they will address all reported defects in their property developments within a week of buyers logging them on Aurum's homeowner app and rectify most of the "valid defects" within a month. They will also offer buyers the option of customising their apartment's layout to suit their needs.
"We want to give our customers that peace of mind and assurance that we will maintain the common areas so that they get a good resale value, and that we are deeply vested as developer and contractor," said Yong. "Wherever they are, we want our clients to lead their best lives at home, work and play."