How this millennial lawyer is shaking up Singapore's Chinese clan association scene
Stanley Ng, the 35-year-old secretary-general of Huang Clan Association's youth committee, is credited for reviving youth interest in the clan. To foster stronger community ties, he also works with NGOs such as the Migrant Worker's Centre to organise Chinese New Year feasts for migrant workers.
Stanley Ng seems to embody the sort of duality reflective of our modern zeitgeist, with its opposing narratives.
The corporate lawyer and secretary-general of Huang Clan Association's youth committee discloses that he immersed himself in western culture while studying in Australia – to the point that he avoided fraternising with Singaporeans – yet ultimately found himself drawn to eastern moral precepts.
He is fluent in mandarin and can converse in several dialects, but occasionally code-switches to twang out phrases in an Aussie accent. His Instagram account reveals his sartorial savvy at tony events, as it does his salt-of-the-earth aesthetic as a grassroots volunteer with the People's Association.
Behind these conflicting images, though, is someone who has translated his  interpretation of cultural identity into a contemporary model of a Chinese clan association. The 35-year-old has been credited for reviving youth interest in his nonagenarian clan, with the median age of its members dropping from 70 to 50 since he began actively participating in it.
And by engaging the migrant worker community through annual Chinese New Year steamboat dinners, the association has shrugged off its image as an insular clan presided over by grizzled businessmen.
Ng, however, admits that the stereotype isn't completely unfounded.
"My dad used to drag me along for clan association events as a kid, which I absolutely hated. Let's face it, the common perception of clan associations is that of a bunch of old fogeys drinking tea and talking about the old times in their clan house. This was more or less the case in the past, as the old guards had a traditional way of doing things," he shared.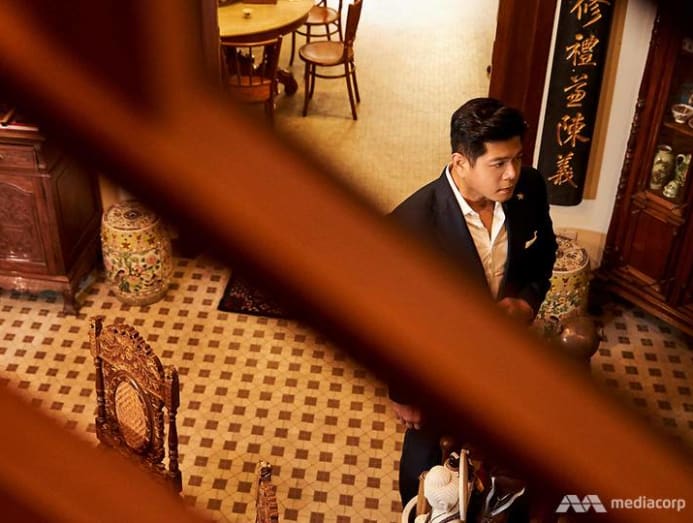 Ng's aversion to the clan scene later dissipated as, having spent seven years abroad, he sought to rediscover his roots. This desire, he said, was stoked by a sense of dissonance between western norms and eastern sensibilities.
"I realised that while there are some good aspects of western cultures we can learn from, gaps also exist in them. For example, the whole concept of filial piety is foreign to westerners," he explained.
Back in Singapore and getting reacquainted with the clan association of which his father was chairman, the commerce (finance) and law graduate faced a conundrum: While replete with assets, Singapore's clan associations were swiftly shuttering due to a lack in succession.
With the spectre of a dwindling clan in sight, the elder Ng gave his son carte blanche to assemble a group of youths from diverse backgrounds. Relating the clan, which was founded in 1924, to a younger audience entailed a degree of perspicacity.
"Besides conveying the need to understand their culture and eventually be able to explain it to their kids, I highlighted how they can (by joining the clan) be exposed to a network of typically reclusive Chinese towkays. The Singapore Chinese Chamber of Commerce & Industry is one of the most under-the-radar but influential organisations in Singapore," he said. Among Huang Clan Association's prominent members is United Overseas Bank's chairman Wee Cho Yaw.
Recruitment aside, the youth leader also set out to garner media exposure and project an image of an inclusive clan. He worked with non-government organisations such as the Migrant Worker's Centre to organise Chinese New Year feasts for migrant workers of various nationalities.
The celebrations, which typically see elder clan members serving their migrant guests in an unprecedented gesture of hospitality, have been convivial affairs aimed at fostering cross-cultural exchange.
"The road facing the clan house was crowded with migrant workers after the event. I initially thought this was because the workers faced transport issues, but they shared that they lingered as they enjoyed the warm atmosphere," shared Ng.
Migrant worker outreach has been a cornerstone of the youth leader's strategy to modernise the clan. He likens the hardscrabble existence of foreign labourers to that of early Chinese settlers who formed clans as support networks for their diaspora.
But what is the role of clans in the context of a largely globalised and homogenised Singapore?
Ng contends that clans remain relevant, though their work – which includes helping to organise the annual River Hongbao carnival and establishing scholarships and bursaries for future generations – is rarely thrust into the spotlight.
"The Chinese are generally conservative and shun attention. They tend to downplay their achievements, whereas I don't see the harm in letting people know about the good we are doing," he posited.
"I see myself as a conduit between youths and elder clansmen with vastly different ideas. The ability to bring stakeholders together and align their interests translates to my corporate law practice too." – Stanley Ng
DISSECTING CULTURE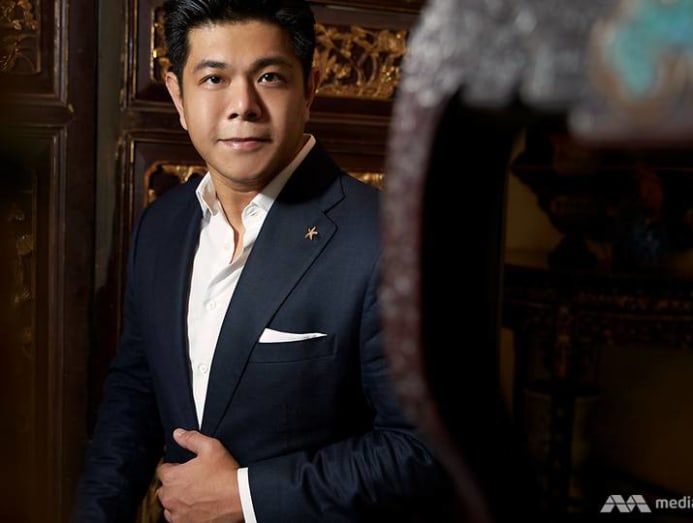 Ethnic identity, along with the contentious issues attached to it, are topics the outspoken lawyer has no qualms addressing. At a dialogue on ethnic and religious harmony conducted by minister Dr Janil Puthucheary, Ng raised the issue of majority privilege in Singapore.
"You just have to get on a jobs portal to see inconspicuous ads stating a preference for Chinese-speaking employees," he elaborated, adding that he feels the Ministry of Manpower's Fair Consideration Framework is a step towards preventing discriminatory hiring practices.
"I think people like [YouTube influencer] Preetipls can articulate this issue better than me, as she talks about it from a minority's perspective. As someone who belongs to the majority race, however, it's important to first recognise your privilege and not perpetuate it," said Ng.
A healthy appreciation for Singapore's diverse cultural fabric, he adds, is key to our national identity.
"I find it ironic how people talk about wanderlust and travelling to experience other cultures, when we live in a cultural melting pot. There's a tendency to conflate western historic monuments with high culture. While I can appreciate Europe's gilded museums, their provenance is not lost on me," he intoned, alluding to colonial acquisitions of artefacts.
To slake his curiosity for local cultures, Ng regularly visits various places of worship to observe religious customs, and has attended a course to learn Bahasa Melayu. Not to mention, he can also trace the origins of local patois with the verve of a raconteur – "gostan" (reverse), he explained, is derivative of the nautical term "go astern".
Also close to the underwater rugby player's heart, is grassroots work that sees him helping low-income families in Boon Lay. This, he said, has made him acutely aware of grinding poverty and inequality.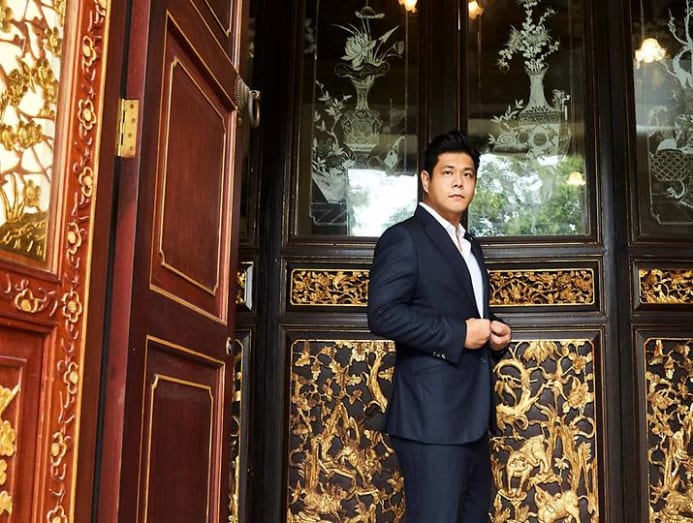 "It is not a pretty sight when you enter a house with five to eight people crammed together, who are usually victims of circumstance. At the same time, you have people buying million-dollar flats and changing their cars on a yearly basis," he said.
A motivation to make a positive impact has also guided his career as a corporate lawyer. Ng said his work with the clan association has nurtured his diplomacy skills and taught him how to "read a room".
"I see myself as a conduit between youths and elder clansmen with vastly different ideas. The ability to bring stakeholders together and align their interests translates to my corporate law practice too," he said.
The approach seems to have worked. Huang Clan Association is set to move into its renovated headquarters – an eight-storey, mixed-use property developed by Oxley Holdings – in 2021, while membership has grown from about 700 to 800. For his efforts, Ng was, in 2019, conferred the Outstanding Youth Award by the Singapore Federation of Chinese Clan Associations.
"I find it ironic how people talk about wanderlust and travelling to experience other cultures, when we live in a cultural melting pot." – Stanley Ng