Is Korean designer Minju Kim the next big thing in fashion? We say yes
Kim, the inaugural winner of Netflix's Next In Fashion, tells CNA Luxury that she is not afraid to embrace her Asian roots.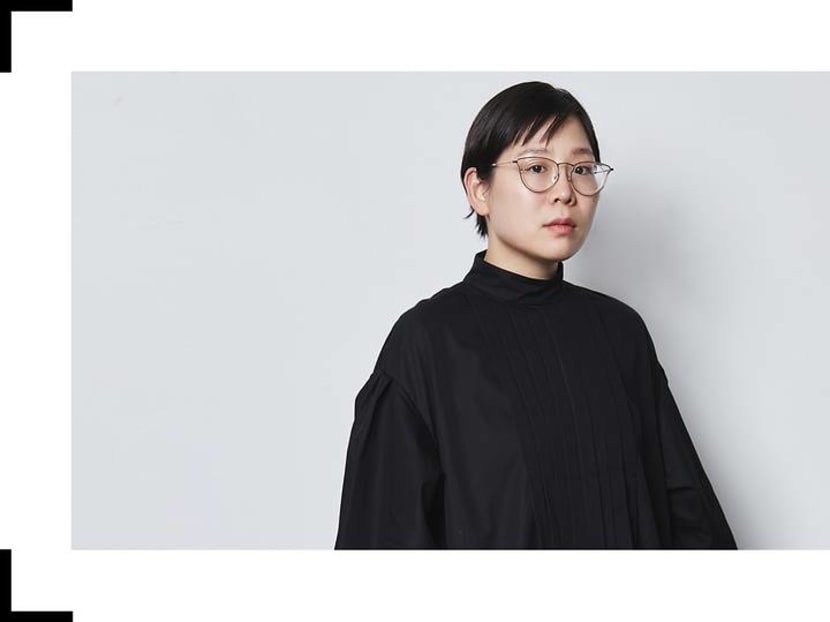 Fresh from winning Netflix's new reality series Next In Fashion and with an almost-sold out capsule collection on luxury retail site Net-A-Porter, South Korean Minju Kim is the latest toast of the fashion town.
But before sartorial lovers even heard of her, K-pop fans had already been wowed by her design chops. Unbeknownst to many, the 34-year-old fashion designer has been dressing some very popular Korean pop stars, including BTS and Red Velvet.
She created boyband BTS's world tour stage costumes for their songs DNA and I Need U. Back in 2016, Kim also designed the wardrobe for girl group Red Velvet in their music video One of These Nights, where her now distinct design hallmarks of voluminous silhouettes and feminine details like bows and ruffles were already well developed.
And now, Kim's win on the inaugural season of the design competition has given her the dream opportunity to make her name as a globally recognised designer.
Barely a month after the 10-part series was launched on Netflix, the bespectacled, jovial Kim says she has already encountered fans of "dragon princess" on the street. This was the moniker that she and her competition partner Angel Chen from China had dubbed themselves on the show, to the delight of viewers.
"That makes me happy. It is always an amazing moment for me to meet someone who knows (my label) MINJUKIM," wrote Kim in an email interview with CNA Luxury.
With vibrant colours, bold prints and a penchant for billowing shapes reminiscent of the hanbok (Korea's national costume), Kim's whimsical pieces have a distinctly Asian inspiration. She believes that leaning into her roots was what gave her the edge in the competition – and is what will allow more Asian designers to earn their places in the fashion world.
"It is really interesting how Asian designers can combine their culture and story into their collections – the colour and traditional shape result in a beautiful aesthetic. When they show their roots, they express more unique concepts. This is how we offer a different point of view," she reflected.
The competition, hosted by model-presenter Alexa Chung and Tan France, who is also the fashion expert on Netflix's revival of Queer Eye, immediately stood out from the existing crop of fashion shows with its sharp curation of international designers, all of whom already have stellar backgrounds. Many of the competitors either have their own well-received fashion labels or have experience working for established brands.
From the earliest episodes, Kim's quirky personality and impeccable craftsmanship – she holds fashion degrees from the Samsung Art & Design Institute in Korea and the Royal Academy of Fine Arts Antwerp in Belgium – already made her the one to watch.
"It is really interesting how Asian designers can combine their culture and story into their collections – the colour and traditional shape result in a beautiful aesthetic. When they show their roots, they express more unique concepts." – Minju Kim

Besides her outsized talent, the show also drew viewers in with its friendly, convivial vibe. Instead of mean, backstabbing competitors that most have come to expect from reality shows, in Next In Fashion, the designers are depicted helping each other out by offering encouragement and advice.
This close-knit atmosphere was not engineered just for the show, Kim revealed. After filming for each episode, where the designers had to come up with pieces based on a fashion trend or theme, they would retreat to their hotel bar for a drink and to talk about their work.
"I was so amazed with their great work and it was really interesting to see different solutions to the same challenges. It was a really special experience to be surrounded by different styles and designs. I felt like I went back to school," Kim said.
Now, even though the show is over, they are still in close contact. "We have a WhatsApp chat group where everyone is logged in," she said.
While many of the MINJUKIM pieces from her SS20 collection on Net-A-Porter are sold out, fans can also try their luck at Singapore-based retailer SocietyA, the only store here that carries her label. Her apparel has been available at the Ngee Ann City boutique since 2018, when general manager and buyer Lily Hamid spotted Kim at the Generation Next fashion shows at Seoul Fashion Week.
"What struck me immediately was Minju's clever use of fabrics and amazing construction skills. For her FW18 collection, Minju used very unexpected materials such as an iridescent green/fold jacquard and silver foil fabric. It was something different compared to other Korean designers whom we saw so it stood out for me immediately," said Hamid.
Kim's latest Frida Kahlo-inspired collection, an extension of her winning work on Next In Fashion, was launched by SocietyA around the same time it dropped on Net-A-Porter. The boutique has already seen a "spike in demand" for MINJUKIM pieces, observed Hamid, with some pieces quickly selling out. SocietyA is currently working on restocking and adding a line of new drops from the collection.
Hamid added, "I love that she is a designer with a very clear vision of her design aesthetic. There is definitely a market for MINJUKIM – well-made clothes with strong concepts."
Over the past few weeks, much like her dreamy designs, Kim has been swept up in a fairy tale of star-studded parties in New York City in her honour as winner of the competition. But now, it is back to her regular life in Korea where she is also a lecturer at Kookmin University.
Top on her to-do list is to solidify her newfound fame by appealing to a wider range of shoppers. "I would like to consider designing for the mass consumer. So we are exploring the idea of a MINJUKIM 'starter kit' for people who love our designs but are not yet 'brave' enough for the clothes we have now," she mused.
But there will still be enough of her fantasy pieces for fashion lovers to feast their eyes on at her runway shows. "Every season, we separate our collection line from the commercial line, that's where I can go a little crazy."
"I love that she is a designer with a very clear vision of her design aesthetic. There is definitely a market for MINJUKIM – well-made clothes with strong concepts." – Lily Hamid